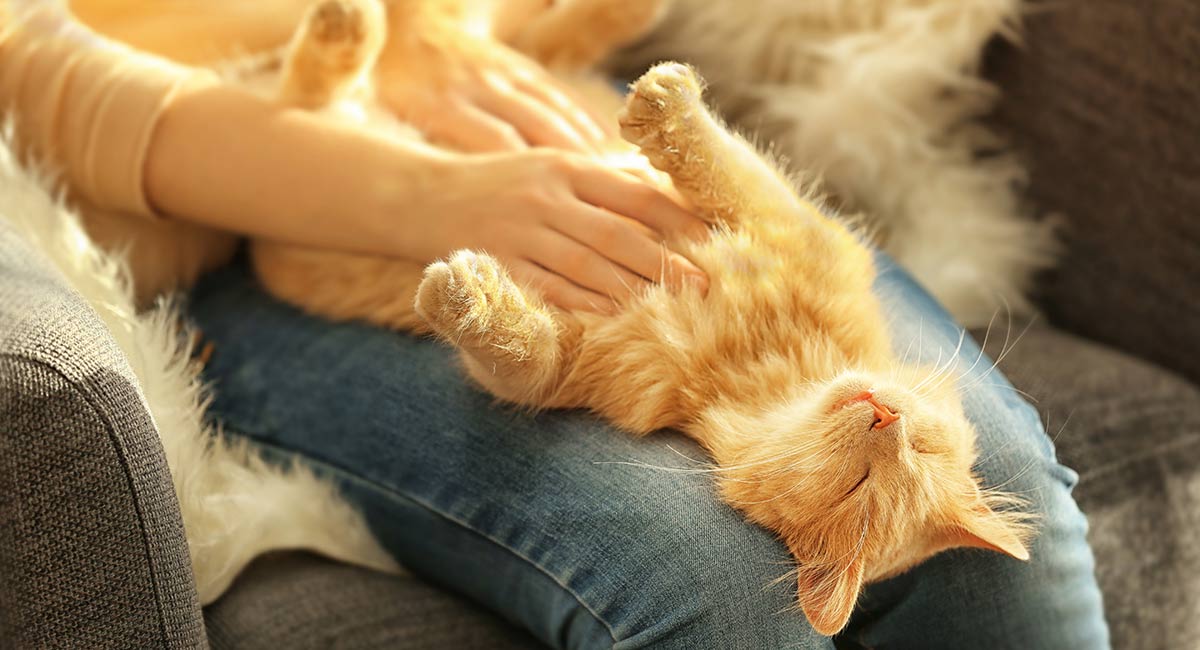 Welcome to the wonderful world of cats' tummies, where we answer the all-important question 'do cats like belly rubs'?
Many of us have seen a cat lie on his or her back
And expose their lovely soft belly to us.
What does this mean?
Should you reach in and rub your cat's belly?
Or is there another reason why your cat is doing that?
Why do cats show their belly?
When a cat belly is exposed, it means that your cat feels safe and comfortable around you.
The belly is a vulnerable spot on your cats body so by exposing it to you, it means she trusts you.
When my kitty cat exposes her white belly by rolling around on her back, it makes me want to go in there and rub her belly like I would a dog's.
But is that such a good idea? Let's find out.
Do cats like belly rubs?
As adorable as it is for your cat to show its belly, it isn't necessarily a sign for a cat tummy rub.
Most kitties do not enjoy having their bellies rubbed. Even though they are exposing their belly, it does not mean they are asking for a belly rub.
It just means she feels safe enough to do that around you.
In all likelihood, you're more likely to get bit or scratched if you try to rub a cat's belly, even if the kitty is contentedly lying on its back.
When I try to reach in and rub my cat's belly, she will often roll over to her side to prevent further rubbing and even bunny kick my hand out of her belly, which doesn't feel very nice.
I take it as a sign that she does not like her belly being rubbed.
Kitten belly rubs
Kitten tummy rubs look very tempting. Kittens are so precious when they are small, and their cute little bellies looks so enticing.
But most kitties, like grown cats, do not enjoy a belly rub.
If your kitten lets you do a kitten tummy rub, how fun for you!
I would recommend doing it very gently since a kitten is more sensitive than a fully-grown cat.
Fluffy cat belly rub
That poof of fur on a fluffy cat's belly is tempting, isn't it? Don't you just want to rub it back and forth like crazy? I certainly get that feeling when a fluffy cat exposes its belly to me.
And you may have heard that fluffy cats are more likely to enjoy a belly rub
There is no evidence that that is the case though. Willingness to allow a person's hand into that gorgeous fluffy tum is not related to coat type. It depends on the individual cat.
My cat lets me rub his belly
If your cat lets you rub his belly, good for you! Count yourself as one of the lucky few.
Your cat must really trust you and feel comfortable enough to have his belly rubbed by you.
You don't want to overstep your boundaries though. Make sure to keep an eye out for signs that your cat is tired of getting a belly rub.
If your cat starts flattening her ears or nibbles your hand, you might want to stop rubbing her belly.
Why does my cat like her belly rubbed?
If she wants you to rub her belly, your kitty is clearly showing lots of trust in you
It may feel good to your cat, especially if she has an itch that needs to be scratched.
As unpleasant as it may sound though, your cat wanting a tummy rub may be sign of skin irritation.
It may be bug bites, ringworm, or allergies that are making your cat want you to give it a cat tummy rub.
Look out for bites, an inflamed area, or balding patch. If you notice any one of these things, please take your kitty to the vet as soon as you can to get it checked out.
Summary – do cats like belly rubs?
Most cats prefer not to have their belly rubbed. Although a few cats do enjoy belly rubs, there is nothing wrong with your cat if she doesn't want it.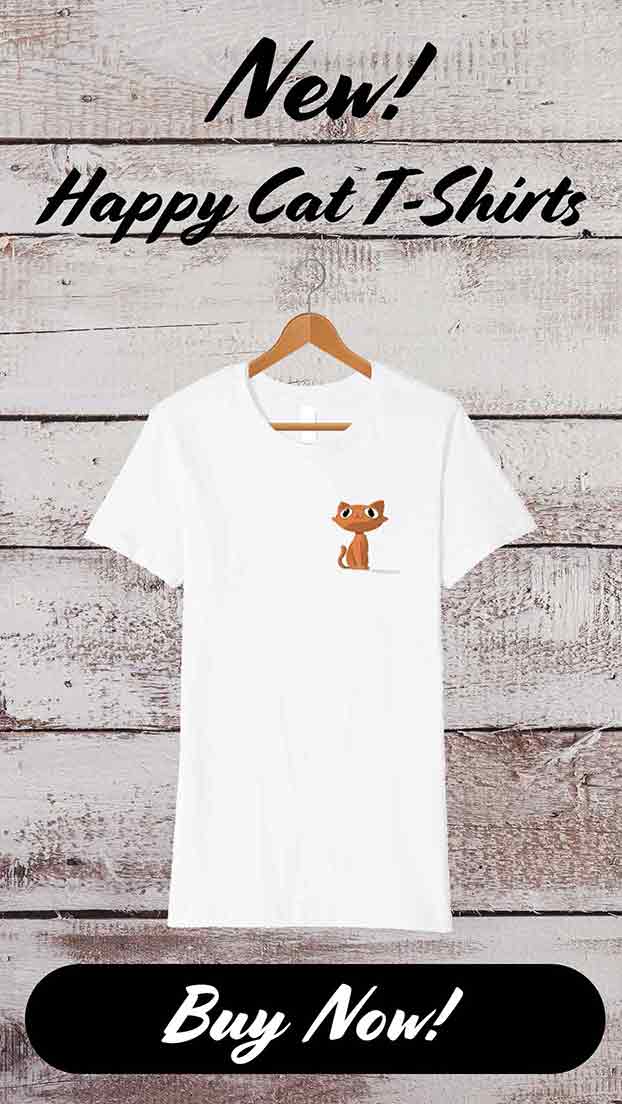 Your cat may not like a belly rub because a cat's belly is a sensitive and vulnerable part of its body.
That is where all of the vital organs are housed. So don't be surprised if your cat does not feel comfortable getting a belly rub.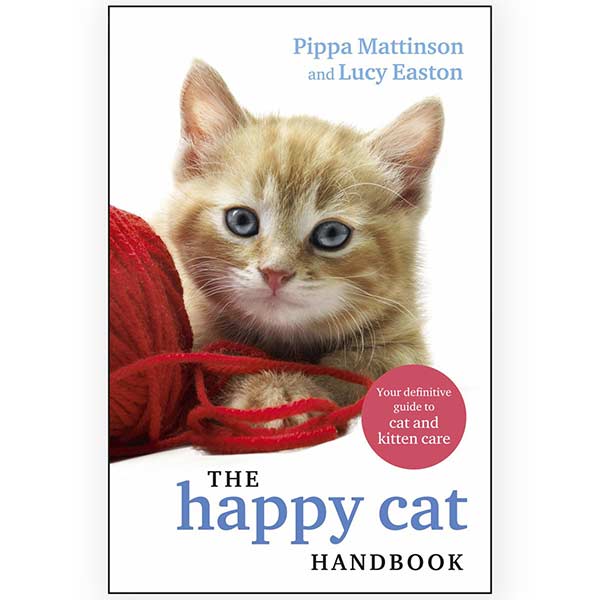 If your cat rolls on her back and shows you her tummy, this is a sign of great trust, but not necessarily an invitation to touch
What about you?
Does your cat like having his or her belly rubbed? Did you train your kitty to like it, or was it innate? We would love to hear your thoughts in the comments section below.
Your Amazing Cat!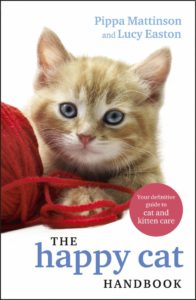 We are so excited to share our new book with you!
If you have enjoyed your visit to The Happy Cat Site we think you'll love The Happy Cat Handbook.
Written by the founders of this website including the author of the hugely successful Happy Puppy Handbook, it's packed with cat care information and fascinating cat facts.
Grab your copy today!