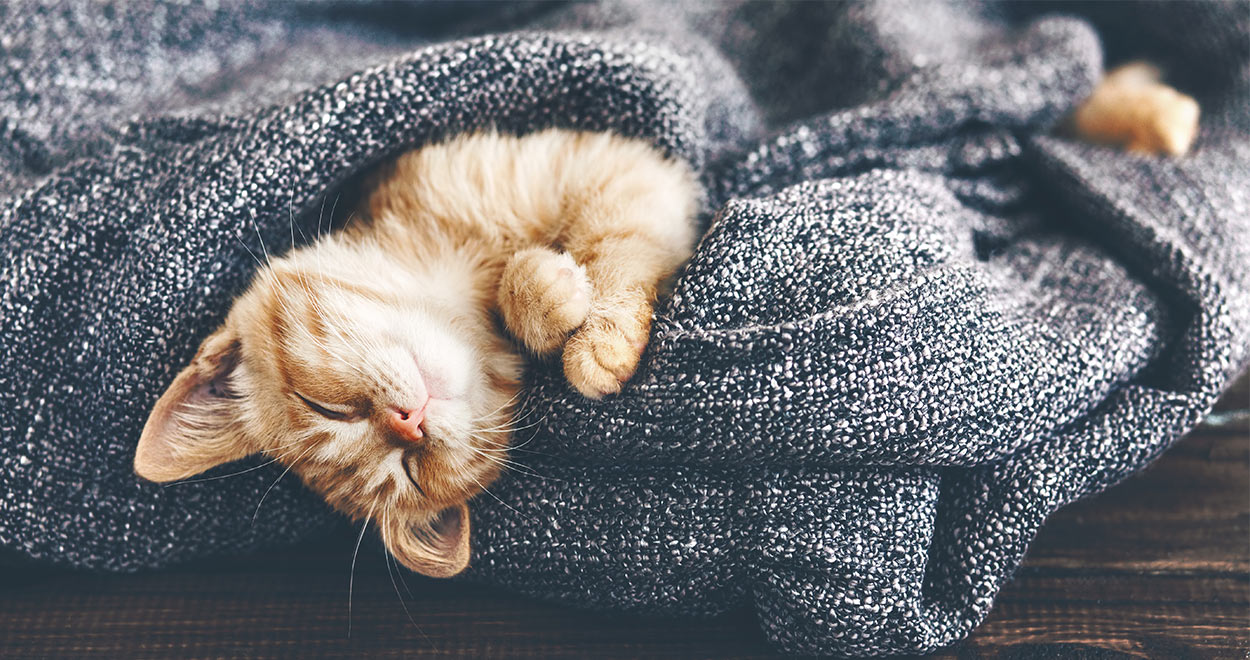 In this article Shannon Cutts charts the rise of the service cat, and finds out what it takes to become one of these remarkable animals.
Perhaps you've noticed more animals lunching with their owners at local eateries lately.
Or maybe you've shared a bus ride or an airline flight with a pig, iguana, or turkey.
It seems animal companions are popping up in the most unlikely places these days, from museums to clinics to grocery stores!
But what is the difference between a service cat, an emotional support cat, a therapy cat and a pet?
Can any animal go anywhere these days?
Let's find out!
Service animal cat options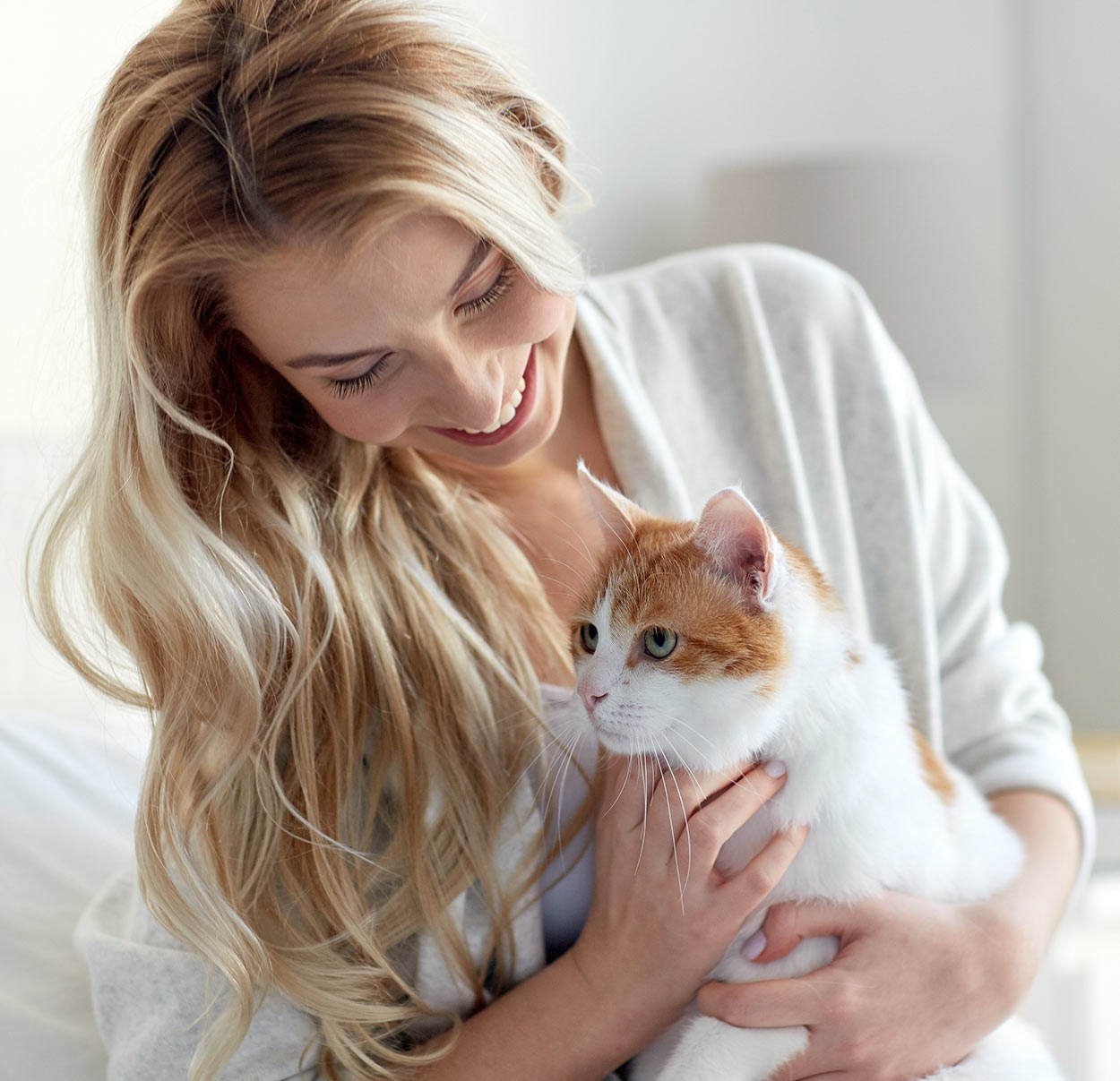 The phrase "service animal" is well-recognized in common conversation today.
However, what this phrase actually means in terms of the law is far less well understood.
NOTE: By "law," we mean the Americans with Disabilities Act (ADA).
The best place to start is by taking a look at the three major categories of animals in service.
Animals in Service #1: Service animals
A service animal provides a specific health service, such as guidance for a blind person or advance seizure detection for someone diagnosed with epilepsy.
Only dogs and miniature horses can be service animals under the ADA.
If you have ever seen a service dog wearing a vest with a sign that states: "Do not pet me – I am working," you were likely looking at a trained service animal.
Service dogs and miniature horses have special legal status and privileges under the ADA.
The ADA specifically states that service animals (but not the other categories of animals in service coming up) must be permitted to accompany their person into any public area.
Animals in Service #2: Emotional support animals (ESA)
The second category of animals in service is an emotional support animal, or ESA.
There aren't any restrictions on what species can become service animals, and if you've ever met a feline described as a "service cat", they were probably actually an emotional support cat.
An emotional support cat is an animal that has been "prescribed" to a person by a physician, in a similar way to how a medication is prescribed to meet a certain type of health need.
For example veterans who return from active duty and are diagnosed with post-traumatic stress disorder (PTSD) may benefit from a PTSD cat to help manage their condition.
In terms of the law, an emotional support animal does require a prescription from a medical doctor, but that animal does not have to undergo any kind of training to fulfill their function.
This is because, in the most literal interpretation, the animal IS the medication – the animal is providing relief from some type of health condition by their very presence.
The ADA does not provide legal protection for any benefits for emotional support animals.
However, the federal Fair Housing Act (FSA) and the federal Air Carrier Act (ACA) both do.
The Fair Housing Act
Per the Fair Housing Act, an emotional support animal is not a pet, they are an assistance animal.
Here, the animal is permitted to live with you even if you live in a place ("dwelling") that does not permit pet animals, and any pet deposit or fee must be waived.
The Air Carrier Act
According to the Air Carrier Act, you are legally allowed to travel with your emotional support animal, and you do not have to comply with regulations regarding in-cabin pet animal restraint or pay a fee to take your ESA in the cabin.
However, carriers are permitted to set their own individual restrictions on "unusual" emotional support animals (i.e. not cats and dogs).
You are supposed to notify the carrier 48 hours prior to your flight and provide documentation upon request – read on to learn how to get proper documentation.
Animals in Service #3: Therapy animals
The third category of animals in service is therapy animals.
A therapy cat is an animal that provides some type of support to one or several persons in a one-to-one or group setting.
Typically, it is the simple presence of the animal that provides the therapy, such as therapy cats for anxiety or a therapy cat for depression.
In this context, a therapeutic comfort cat always has a handler – typically that animal's owner, and they work together as a team.
Therapy cat training is provided by some organizations, often in the context of training cat-handler teams who will then go on to work or volunteer for that particular organization.
Sometimes such organizations will even issue their teams a service cat certification as proof the team has met the requirements to work or volunteer as a therapy cat team.
Spotting a therapy cat
While working in a therapy cat team, your cat may wear a therapy cat vest and you may carry proof of therapy cat registration as you and your cat travel and interact with people for this purpose.
For example, the American Society for the Prevention of Cruelty to Animals (ASPCA) collaborates a nationwide program called Pet Partners, which trains pet-handler teams (dogs and cats only) to provide comfort through animal interactions.
For general purposes, however, cats as therapy animals do not need to have any special training and you do not need to register cat as service animal to serve as part of a therapy animal team.
To qualify, you and your cat simply need to enjoy being around people and feel at ease in public settings.
Therapy animals do not have any rights or protections under the ADA, the FSA or the ACA.
Even if you register therapy cat and carry proof with you, this will not give you any special accommodations.
How to get a therapy cat
If you think you, or a friend or family member, would benefit from meeting a therapy cat, you can apply through Pet Partners to be matched with a therapy cat near you.
Alternatively, ask local humane societies or vets, or mental health charities in your area if they can put you in touch with local therapy cat programs,
Can a cat be a service animal?
To recap what we have learned so far:
The U.S. Americans with Disabilities Act (ADA) dictates the law when it comes to animals in service.
Cats cannot become service animals under the ADA.
The Fair Housing Act and the Aircraft Carrier Act dictate the law when it comes to emotional support animals.
Cats can become emotional support animals.
Cats can also becomes therapy cats.
Therapy animals currently do not enjoy any special privileges, but they can receive training and certification through organizations such as the ASPCA.
How to register an emotional support cat
To secure the legal advantages of being an emotional support cat, you need a letter from a physician "prescribing" your cat to you.
Since emotional support animals treat medical conditions, this letter will come from the physician already treating you for that condition.
But you might have noticed plenty of agencies online who promise to register your cat as an emotional support animal with just a short telephone interview, or even an online questionnaire (and a fee, of course!)
Unhelpfully, they might also claim to give your cat service animal status, which is impossible and misleading.
And just as there are many people who legitimately need the assistance of an emotional support animal, so too there are many people who simply want to cash in on the perks.
This shabby profiteering from the confusion around service animals and emotional support animals is causing big problems.
Service cat vs emotional support cat
As we've seen, cats can be emotional support animals, but not service animals.
But businesses are not always clued up about the difference, and plenty of people seem ready to exploit that to gain access to restaurants and other public places with their pet.
Even now this is fueling a raging international debate about what animal truly qualifies as an emotional support animal, and how to better regulate them.
The topic raises interesting dilemmas, like what to do when an animal that is supposedly under the protection of federal law becomes disruptive to others.
Your emotional support cat
You can't control what other people decide to do to save a few bucks or even what these websites claim they can arrange for your animal.
What you can do is behave honorably, to help shut down demand for greedy, substandard websites.
The legal way to do this is to have your family physician or credentialed therapist prescribe an emotional support animal for you (the sample letter in this packet can help you and your doctor draft an appropriate letter).
Carrying this letter will help you receive accommodation for living with your cat and travelling with your cat in the cabin of an aircraft.
Cats in service
We hope this article has helped you understand the important differences between a service cat, an emotional support cat and a therapy cat!
At the moment there is no such thing as a service cat, so if someone tells you they have a service cat for anxiety, what they really mean is that their cat is an emotional support animal.
As emotional service animals, cats are protected by the Fair Housing Act and the Air Carrier Act, but they are not allowed free access into all public spaces.
Do you have an emotional support cat?
What has your experience of people's understanding of the law been?
Do you think it needs tightening up or clarifying?
Join the debate in the comments section below!
Sources
Bruiiliard, K., "Therapy animals are everywhere. Proof that they help is not.," The Washington Post, 2017.
Wisch, R., "FAQs on Emotional Support Animals," Animal Legal & Historical Center: Michigan State University, 2015.
Ensminger, J., et al, "Service and Support Animals in Housing Law," The American Bar Association, 2009.
Oksman, Ol, "An emotional support animal is just a mouse click away," The Guardian, 2016.
Young, F.W., "Service and Emotional Support Animals as Reasonable Accommodations Under the Fair Housing Act," The John Marshall Law School Fair Housing Act Commentary, 2006.