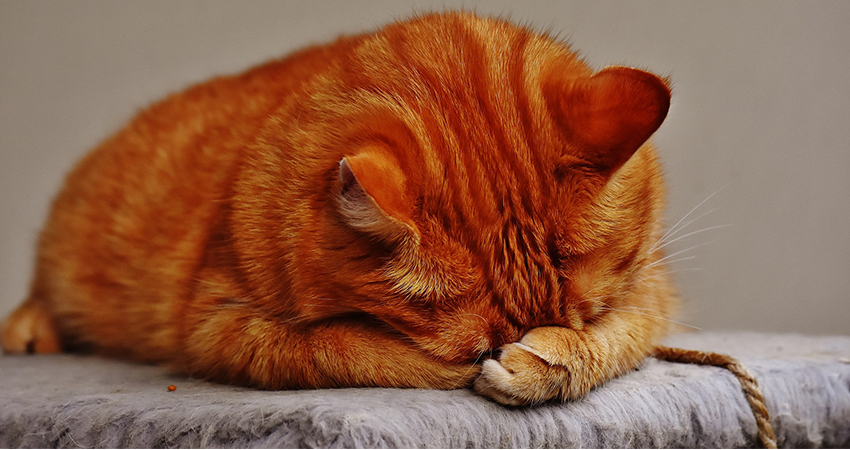 Do cats cry? In this article The Happy Cat Site takes a look at the possible reasons for cat tears to be shed.
There's that old saying about eyes being the window to the soul, and when our animals cry, we can't help but wonder why.
Cat tears can be particularly disconcerting for cat lovers and raise a lot of questions.
Do cats cry tears? What do they mean?
Why do cats cry tears? How do we stop them?
Are cat tears emotional, or are they a sign of a medical problem?
If you've ever asked yourself these questions, we have some answers for you.
Do Cats Cry?
Cats, like us, have tear ducts that produce tears to keep their eyes lubricated and to flush out foreign matter.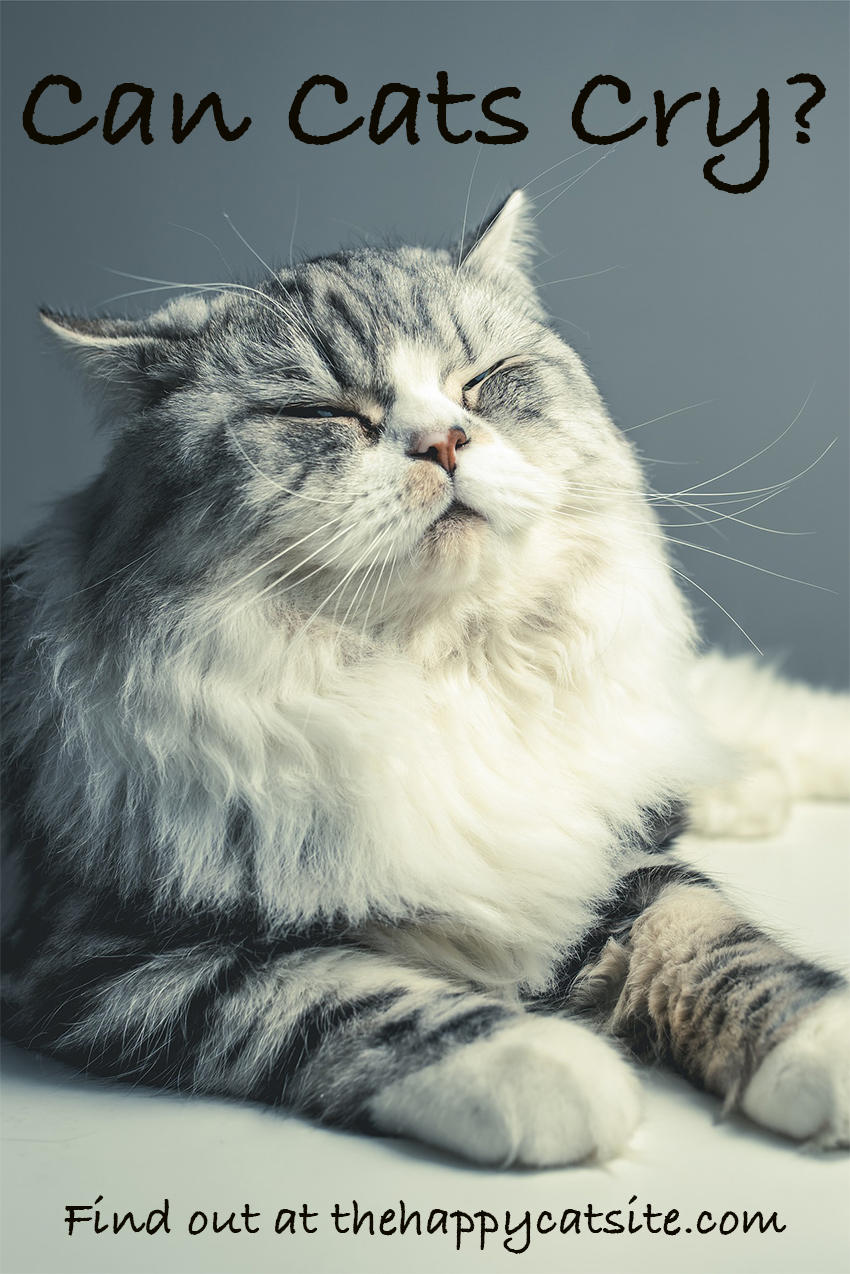 Tears are crucial for your cat's ocular health, and without tears, your cat's eyes would have no way of keeping the surface healthy.
In fact, cats with low tear production are often diagnosed with dry eye, and require eye drops to keep their eyes lubricated and to stimulate tear production.
Can Cats Cry Tears?
Unlike us, there is no scientific evidence that equates cat tears with emotions.
These tears appear to be entirely functional in nature.
They do not reflect sadness or grief.
This means that if your cat is crying, it is not her emotional well-being you need to worry about, but rather her physical health.
Why Is My Cat Crying Tears?
There are many possible causes for cat tears, some of which require a visit to the veterinarian. If you're wondering why do cats cry tears, the answer might be somewhere in this list.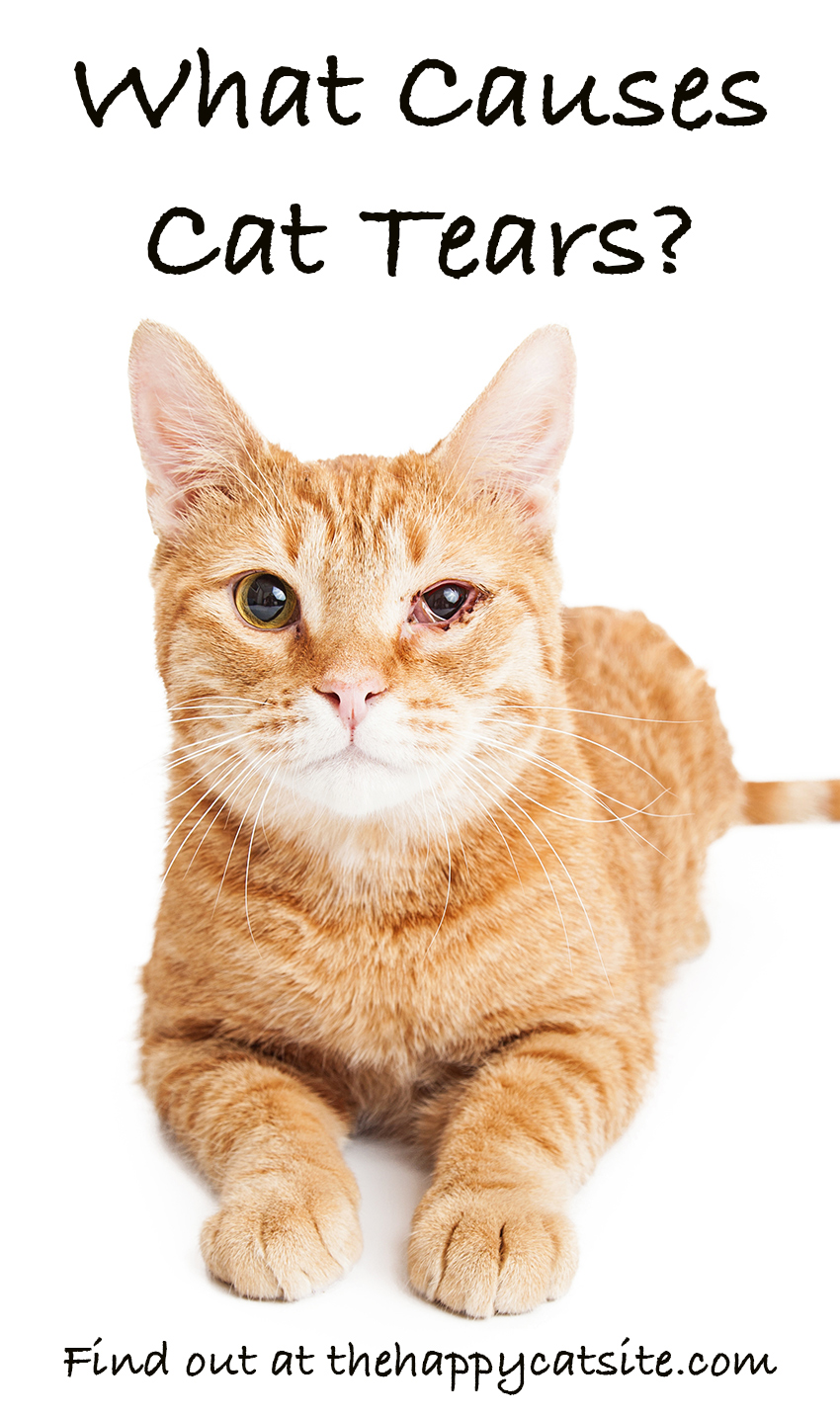 Cat tears, also known as ocular discharge, can be normal. Some cats produce more tears than others, kind of like how some humans are more prone to watery eyes. Excessive discharge, on the other hand, is not normal, and could be a sign of a problem.
Eye Irritants Can Cause Cat Tears
Dirt, allergens, irritants, foreign bodies and other particles can cause cat tears. When one of these irritants gets in your cat's eyes, your cat produces extra tears to flush them out.
In most cases, this resolves on its own, however if you notice something in your cat's eye or if the tears continue for more than a few days, call your veterinarian.
Blocked Tear Ducts
Blocked tear ducts can produce excessive tearing, too. If you're wondering "how can a cat cry with blocked tear ducts?" the answer lies in your cat's anatomy.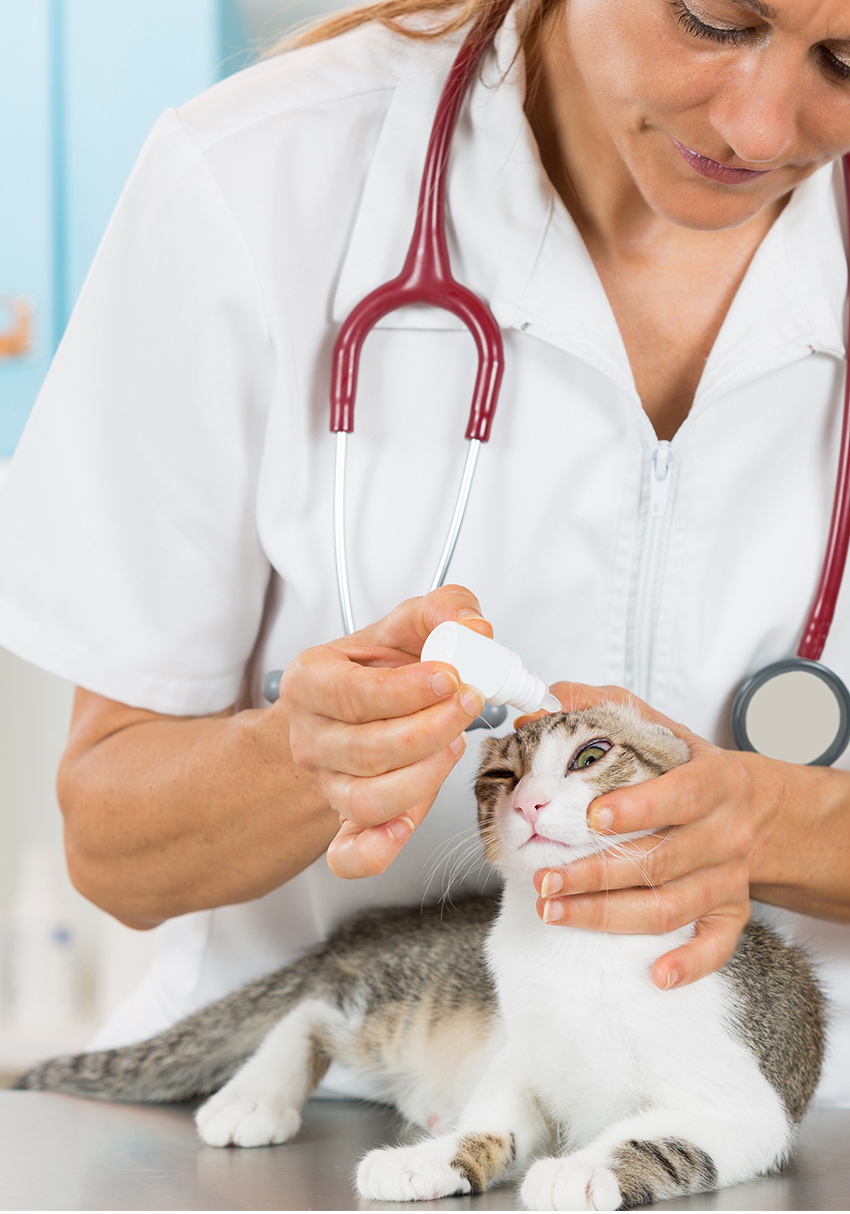 Tears normally drain through the nose, and when a duct becomes blocked, these tears can spill out through the eye ducts in copious amounts.
Unblocking a blocked tear duct is usually a simple procedure that your veterinarian or a veterinary specialist can perform, unless the condition is chronic.
Ocular Infections Make Cats Appear To Be Crying
Tears can be a sign of an infection, too. Squinting, redness, green or whitish discharge, or any changes to the appearance of your cat's eyes are all symptoms that should be taken seriously.
Ocular infections can lead to a perforation of your cat's eye if left untreated, which is incredibly painful and may result in more drastic surgical procedures.
Cat Eye Ulcers and Lacerations
Cats are curious creatures, and their love of exploration can occasionally result in injury. Ulcers or scratches on the surface of your cat's eyes can lead to squinting and excessive tearing.
Sometimes these scratches can get infected, so make sure you contact your veterinarian for further advice.
Upper Respiratory Disease In Cats
If your cat's tears are accompanied by sneezing, fever, nasal discharge, or salivation, your cat could be suffering from a feline respiratory disease like feline herpesvirus. These conditions can lead to more serious symptoms like ulcers, and require veterinary care.
There are other possible causes for your cat's tears, including abnormal hair growth, allergies, glaucoma, and abnormal eyelid formation.
If your cat's tears are a chronic problem, or are accompanied by other symptoms, contact your veterinarian immediately to set up an appointment.
How Do Cats Cry?
Every time your cat blinks, her tear ducts release tears that lubricate the eye and deliver important nutrients to the eye's surface.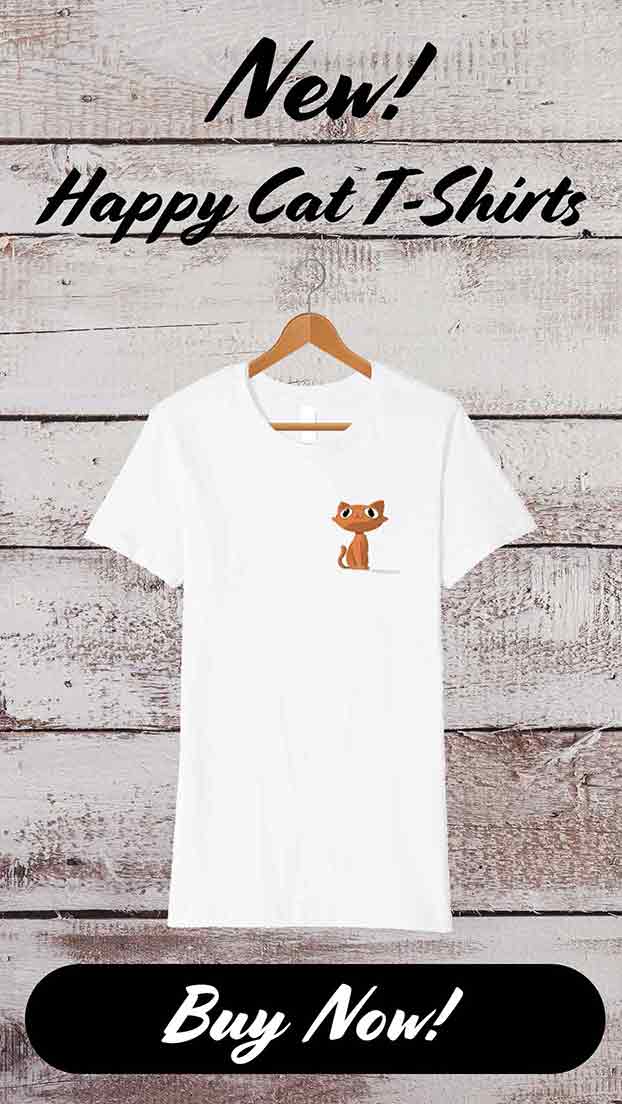 In addition to ducts in your cat's eyes, your cat also has a duct in her nose, called the nasolacrimal duct, that is connected to the lacrimal sac by your cat's eye and is important for drainage.
What Are Cat Tear Stains?
Lighter colored cats can develop tear stains from excessive tear production. These reddish brown stains might look like blood, but they are actually normal. However, excessive tearing can lead to dampness and skin infections, especially in cat breeds with shorter noses, like the Persian.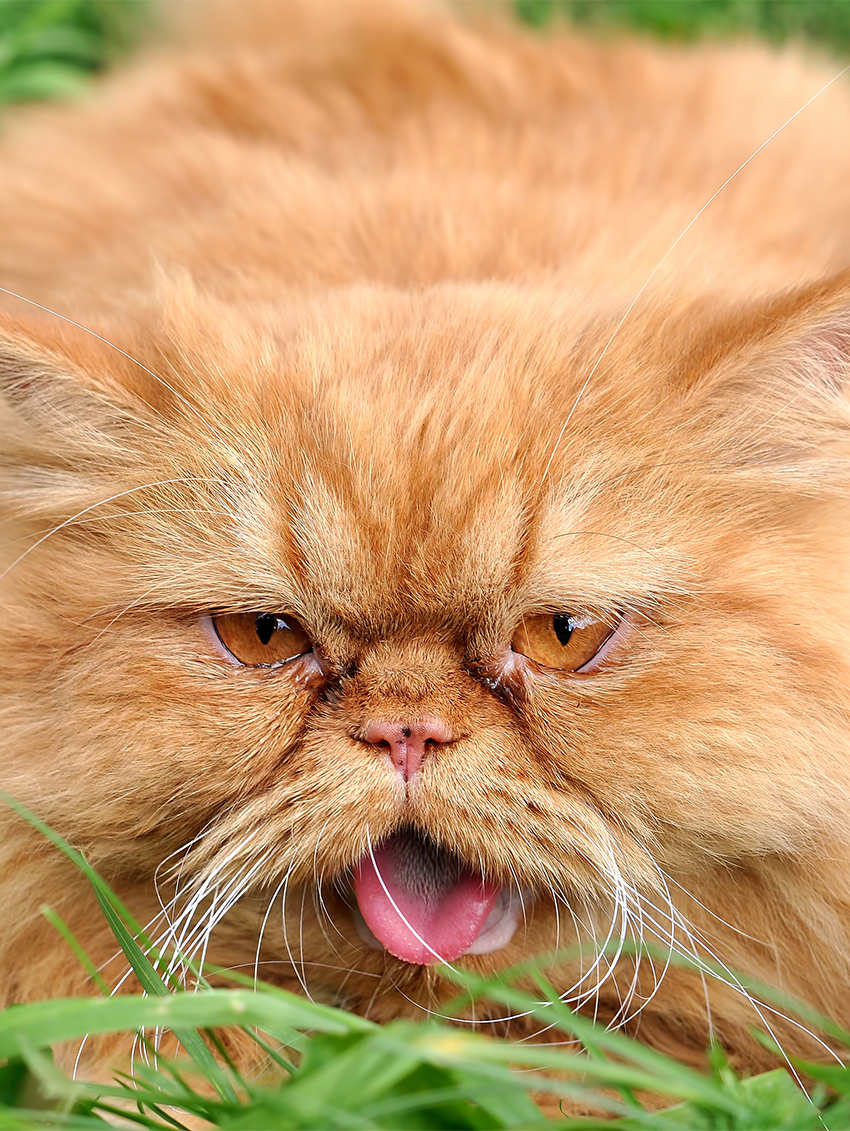 Talk to your veterinarian about the best way to resolve tear stains in your cat, and ask about any products that can reduce the staining in the meantime.
How Do I Stop My Cat's Tears?
Resolving your cat's tears depends on the cause, and is rarely as simple as handing her a Kleenex.
Make an appointment with your veterinarian to discuss the underlying cause of your cat's tears and the best way to treat them today.
References and Further Reading
Gelatt, Kirk, VMD, DACVO. Nasolacrimal and Lacrimal Apparatus. Merck Veterinary Manual.
Kuehn, Ned F. DVM, MS, DACVIM. Feline Respiratory Disease Complex. Merck Veterinary Manual.
Ward, Ernest, DVM. Eye Discharge or Epiphora in Cats. VCA Hospitals. November 20, 2008
Free Updates For Cat Lovers!
Our cat care articles, tips and fun facts, delivered to your inbox