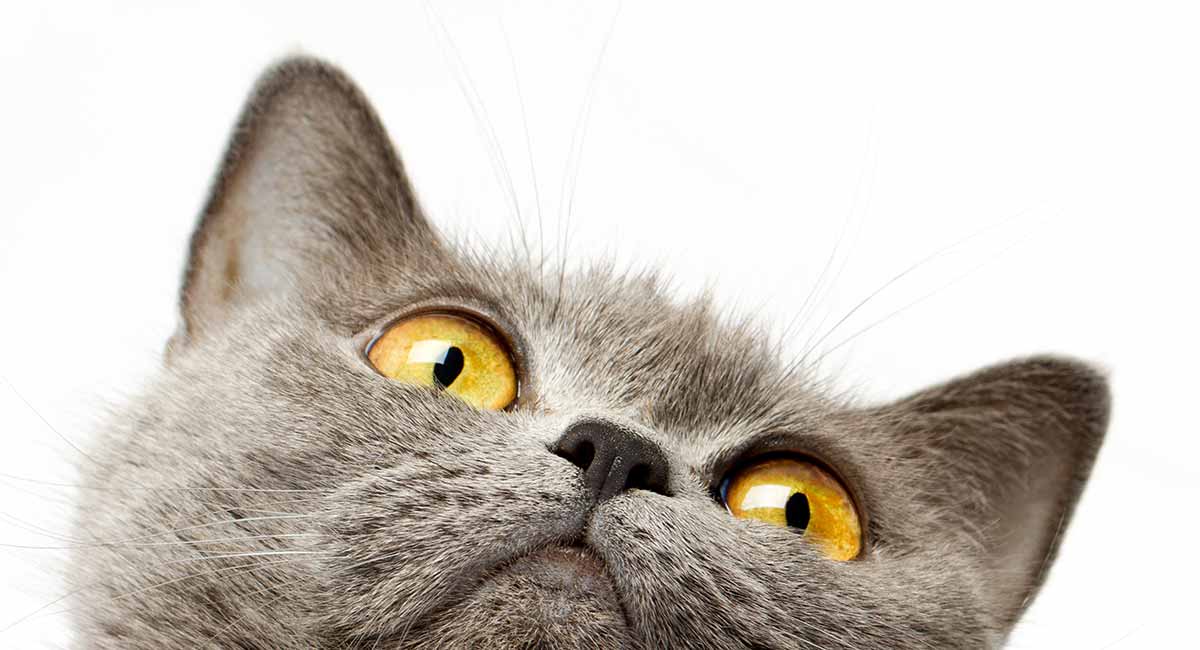 As a new or prospective cat owner, you likely have one pressing question on your mind: what do cats need?
Or, more precisely, what do cats need to be happy?
What cats need is a big question with many answers.
But not to worry – we are here to help you answer it!
To do that, we have prepared this detailed kitty essentials article so you can learn about what do cats need to be healthy and happy as pets!
How much attention do cats need?
One of the biggest questions people in general have about cats is about attention.
Do cats need it? If they do, how much attention do they need?
Do cats even like people, and if so, do they crave the company of "their" people like dogs do?
Cats + people
Oregon State University researchers have proved that cats do really like people – so much that feline research study participants even choose human company over free access to food.
So your new cat will definitely want your company!
You can read more about how cats feel towards us right here.
Time and attention
But how much time and attention do cats need?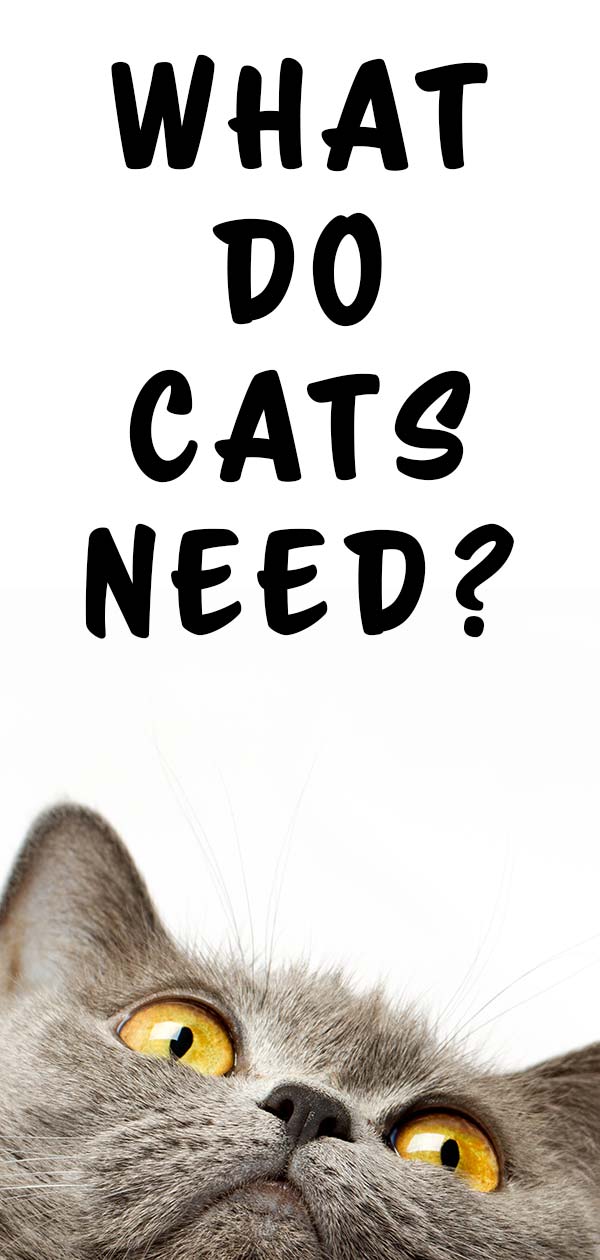 Just like people, some cats will need more social interaction than other cats.
But all pet cats will need your time and attention daily to be healthy and happy.
Too much vs. not enough attention
What is interesting about this question is that "attention" to a cat doesn't necessarily mean lap time or petting.
Some cats love this, but other cats may be perfectly happy to just sit near you for hours.
This can make the "getting to know you" process very interesting, because you will need to watch your kitty for signs letting you know more or less attention is needed.
How much space does a cat need?
This is perhaps the most dangerous question and one that often gets left unanswered in favor of simply leaving a pet cat alone all day or even for days at a time.
The reason is simple: people assume cats are just cute furry freeloaders who only tolerate "their" people for the food and treats.
The research to date soundly disproves this theory!
Research to date confirms that cats not only need you, but they like you and even love you.
Not only is it unhealthy to leave a cat alone for long periods of time each day, but it can be unsafe.
If you do need to be out of the home daily for long periods, considering bringing home two cats instead of just one.
What do you need for a cat?
Now that we have taken a close look at what cats need from you, let's investigate what you need for a cat!
You will quickly notice the list of supplies is rather lengthy.
But rest assured that many of the supplies on this list of things cats need will be things you really only need to purchase once.
What do cats need? First, a collar and microchip!
A cat collar with an I.D. tag is a must-have today for your cat's safety and your sanity.
Please also consider a microchip for your cat! Discuss this with your vet.
FlowerTown Cat Collar
This adorable collar comes in several colors and a matching bell for each.
Have your cat's name and contact information embroidered on the side for no extra charge.
Personalized Reflective Cat Collars with Breakaway
These safety cat collars will break away if your cat gets caught on something.
Have them personalized for no extra charge.
GoTags Cat Collars with Safety Release Buckle
These personalized safety collars also feature a matching bell with each collar.
Choose from several fun colors.
Things you need for a cat – A cat carrier
The type of cat carrier you need can vary depending on your lifestyle.
But you can count on needing a cat carrier to transport your cat to and from veterinary appointments.
If you plan to fly with your cat, you will also need a cat carrier that is airline approved.
These cat carriers are car-safe and airline-approved so you only need to buy one carrier to meet both needs.
PetAmi Premium Soft-Sided Pet Travel Carrier
This soft-sided airline-approved travel carrier comes in small and large sizes.
It features lots of ventilation and extra straps for car and air travel.
The material is durable polyester and you can choose from several fun colors.
Pet Magasin Soft-Sided Pet Travel Carrier
This highly rated and popular compact, padded, well-ventilated, airline-approved travel carrier is made from easy-clean waterproof material.
And it comes with a comfy padded shoulder strap for you.
Natuvalle 6-in-1 Pet Carrier Backpack
This airline-approved soft-sided yet sturdy travel carrier is made from water-resistant material.
It can be a backpack, a shoulder bag or a clutch.
It also comes with security locks your cat can't open, seatbelt safety loops and a washable fleece bed inner liner.
For even more choices check out our guide to the best cat carriers for every cat and every occasion!
What do you need for a cat – Food
Cats are obligate carnivores – they only truly thrive on a diet of animal proteins and fats.
That means some of the most nutritious cat foods are grain free.
The question "how much cat food does a cat need?" is one really best answered by your veterinarian.
They'll give you specially tailored advice based on your cat's breed, size and stage of life.
Also remember that your cat should always have a source of fresh, clean drinking water available at all times.
These three manufacturers offer kitten, adult cat and senior cat food so you can make a smooth transition at each stage of life.
Hill's Science Diet
Hill's Science Diet Dry Kitten Food
This dry kitten food can be moistened as needed to help your kitten chew it easily.
It has plenty of vitamins and nutrients to help your kitten grow up healthy.
Hill's Science Diet Adult Indoor Cat Food
 This adult cat food has plenty of immune-boosting vitamins and nutrients and healthy fiber for good nutrient absorption and digestive function.
Hill's Science Diet Senior Indoor Cat Food
This senior cat food formula includes special nutrients for joint, vision, heart, and kidney function as well as easy digestion for older cats.
Iams
IAMS Proactive Health Kitten Dry Cat Food
This dry kitten food is complete and balanced with a nutritional formula that mirrors the nutrient's found in a cat mother's milk.
Iams Proactive Health Original Adult Dry Cat Food
This adult cat food includes prebiotics, healthy fiber, vitamins and minerals to support a strong immune system and healthy active lifestyle.
IAMS Proactive Health Senior Adult Dry Cat Food
This senior dry cat food has plenty of prebiotics and digestive fiber plus essential amino acids, vitamins and minerals to enhance muscle and joint function.
Blue Wilderness
BLUE Wilderness High Protein Grain Free Kitten Dry Cat Food
This dry kitten food is grain-free and nutrient-enriched with minerals and vitamins kittens need to develop healthily.
BLUE Wilderness High Protein Grain Free Adult Dry Cat Food
This grain-free, gluten-free adult cat food is enriched with antioxidants, vitamins, minerals and nutrients to give your active adult cat a healthy daily life.
Things cats need – Bowls
Like cats, cat food and water bowls come in all shapes and sizes.
These classic bowls make good starting points as you begin your search for the perfect cat bowls.
Pet Family Cat Dishes Stainless Steel with Non-Skid Rubber Base
You can't go wrong with stainless steel cat dishes, and these come in several fun colors!
Get a set of 2 with your order.
Neater Feeder Express Pet Bowls
These slightly raised bowls are held in a no-slip feeder in brown or grey.
Raised bowls may be easier for larger cats to eat from.
MushroomCat Pet Feeder Double Ceramic Bowls
This adorable set of black and white bowls comes with a black wrought-iron holder.
What do cats need to be happy? Toys
If there is one thing that researchers, breeders, veterinarians, cat owners and cats can all agree on, it is that cats need toys as part of their daily fun and enrichment!
These simple, affordable cat toys are staples you will want to have at the ready for play time!
SmartyKat Catnip Cat Toys
Catnip is something all kitties should have the chance to try, and chances are good your new cat will love these little catnip-infused mice.
Cat Dancer 101 Cat Dancer Interactive Cat Toy
You can attach this sprung cat toy to a window or wall and your cat can bat it around for hours.
Creaker 3 Way Cat Tunnel with Ball
This simple crinkly cat toy provides hidey holes and mimics the fun many cats have with a simple paper bag.
What do cats need? A cat bed
Finding the perfect cat bed will ensure your kitty can rest easily and safely when it is time to catch some zzz's.
These are some of our favorites.
Best Pet Supplies, Inc. Tent Bed for Pets
This popular cube cat bed could double as a decorative piece of minimalist art.
There are also several other designs to choose from.
Petmate Aspen Self-Warming Cat Bed
This bed uses your cat's own body heat to keep him nice and warm.
Best Friends by Sheri OrthoComfort Deep Dish Cuddler
Bigger cats will particularly appreciate this "deep dish" plush cat bed!
Things you need for a cat – Cat trees
Cats love to look down on the world!
Cat trees offer a comfy way to keep an eye on the comings and goings of your home from up on high.
These cat trees give you some idea of the variety that is out there.
TRIXIE Pet Products Miguel Fold and Store Cat Tower
This unique teepee-style cat tree is a scratching post, cat toy, cat tree, hammock and cave all in one.
Trixie Pet Products Cat Tree
This cat tree comes in several styles with sisal scratching posts and several resting platforms.
Go Pet Club Cat Tree
This posh cat tree comes in several colors and includes several sisal scratching posts, hides, platforms and toys.
What cats need – Litter trays
The perfect litter box is the holy grail for house cat owners.
Each of these litter trays have something unique to offer that just might be "the one" for your cat.
Petmate Arm & Hammer Large Sifting Litter Pan
This simple sifting litter tray helps you make the best use of your litter without wasting any.
Kitty's Wonderbox Disposable Litter Box
This unique semi-disposable litter box is eco-friendly and offers enhanced odor control.
Modkat Litter Box, Top-Entry
If you're ready to go high-tech, this litter box virtually guarantees your cat won't track litter through the house.
And to go in the tray… Kitty litter
Cat litter isn't the most pleasant part of owning a cat. But it sure is necessary!
These three products come highly rated by cat owners and their kitties.
Arm & Hammer Multi-Cat Clump & Seal Clumping Litter
Made from a safe base of simple baking soda, this non-tracking, dust-free clumping litter guarantees seven days odor-free.
Dr. Elsey's Cat Ultra Premium Clumping Cat Litter
This wildly popular unscented, dust-free, clumping cat litter is strong enough to handle several cats.
Purina Tidy Cats 24/7 Performance Clumping Cat Litter
This popular and highly rated clumping cat litter can do the job for multiple cats.
Things cats need – Scratching posts
These are three popular scratching post designs to give your cat lots of variety to enjoy.
Bergan Turbo Scratcher Cat Toy
This wildly popular toy plus cat scratcher pad will keep your cat mesmerized by the ball rolling around the perimeter.
Catit Style Scratcher with Catnip
If your cat is a catnip fan, this may be his new favorite scratching post.
The unique design lets your cat stretch full-out lengthwise while scratching.
Pioneer Pet SmartCat The Ultimate Scratching Post
This traditional sisal scratching post is very popular and is high enough to let your cat stretch up fully while scratching.
What do cats need?
We hope you have found the information about what do cats need to be healthy and happy helpful!
We've given you an idea of the things you'll need on the day your cat first comes home.
But for even more great product ideas, and the best solutions to every possible problem, take a look at some of our other reviews.
But most of all, to be happy your cat needs your time, patience and love!
Have you got a product to recommend?
Do you think we've missed anything here?
Or have you got a must-have cat gadget to tell new cat owners about?
Tell us about it in the comments box!
Sources
Topper, M., DVM, PhD, DACVP, et al, "Selecting a Pet Cat," The American Association of Veterinary Medicine, 2018.
Bukowski, J.A., DVM, MPH, PhD, et al, "Routine Health Care of Cats," Merck Veterinary Manual, 2018.
Kornreich, B., DVM, "How Often Should You Feed Your Cat," Cornell Feline Health Center, 2016.
Konecny, S., DVM, et al, "Bringing a New Cat Home," Best Friends Animal Society, 2018.
Weisberger, M., "Your Cat Loves You, Even More Than Food," Live Science, 2017.
Dell'Amore, C., "What Do Cats Think About Us? You May Be Surprised," National Geographic, 2014.