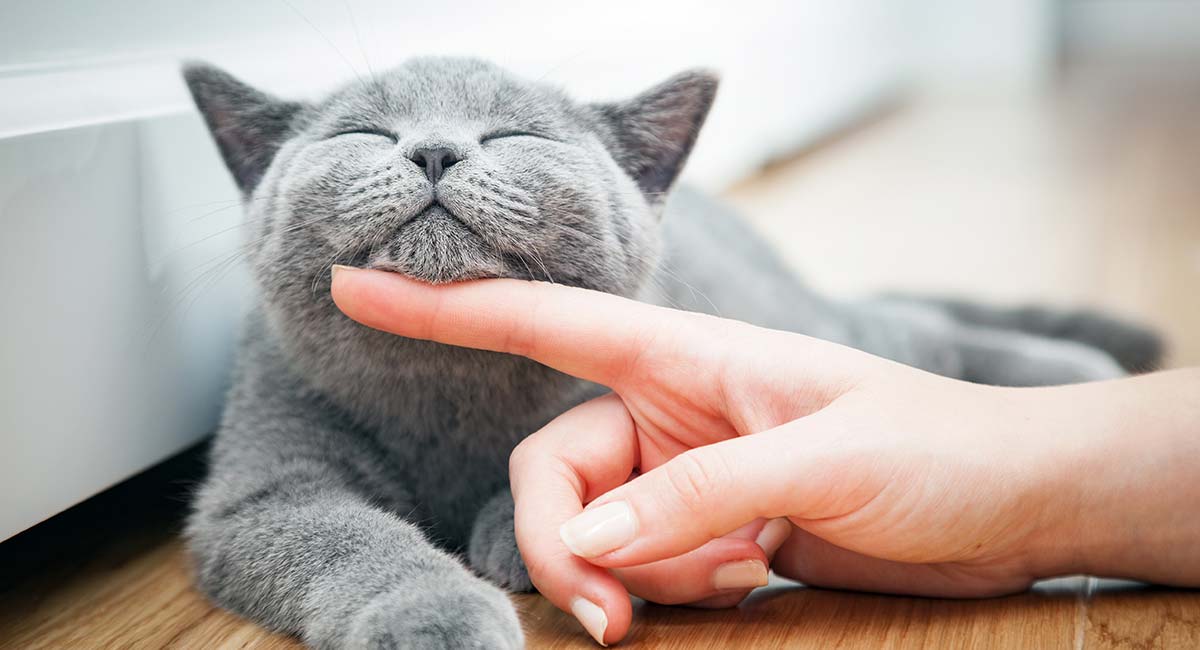 Cat puns might sound like they are just puns with a cat theme, but it's so much more awesome than that. Whether you're describing their purr-fect fur, or their sassy cat-titude, they help to enrich and lighten up those typical kitty frustrations.
Contents
The same holds true for the pun, which is basically a joke for people who like to make up their own jokes. Hence, the cat pun is a joke for cat people who like to make up their own jokes. Or something like that. Like 'em or hate 'em, these puns are here to stay. They may even be here to take over the world, or at least help their feline subjects achieve the same.
What Are They?
It depends on who you ask (or who you tell), really. But the pun is either a very low form of humor or a very high form of humor which only people who are actually listening to you will ever get. In either case, you have to know at least two meanings for any word you are "punning" with. So making up your own puns will definitely expand your vocabulary.
Speaking of which, Shakespeare was a huge fan of puns. Some accounts estimate there are more than 3,000 of these little plays-on-words in his actual plays. (Did you catch that? That was a pun – a bad one, but then again, most puns are.)
There are all kinds of ways to approach making up your own puns. Read our brief guide before you check out our cat puns list.
How To Make Cat Puns
One easy way to start making cat puns is to find words that sound sort of like the words "cat," "kitten," "feline," "meow," "purr," "whiskers," "tabby," "paws" and similar cat-themed words.
"I'm feline great – thanks for asking!"
Another method is to just pop the word "cat" in instead of the sentence's regular verb. Instead of "I've got this," you get "I've cat this!"
Play With Spelling!
Still another approach is to change a familiar phrase by using the right word spelled the wrong way.
"Pure bread cat" for instance.
(Full disclosure: some of these might work best if you also have a natural talent for illustration.)
Or With Names!
Still another creative technique is to make a cat-themed sentence out of someone's name. Perhaps your name is Jean Claude Van Damme, the actor. You can cat-pun the heck out of this as follows: "John clawed Van-dam!"
Now that you're up to speed, browse our cat puns list. You'll find everything from funny cat puns to cat birthday puns!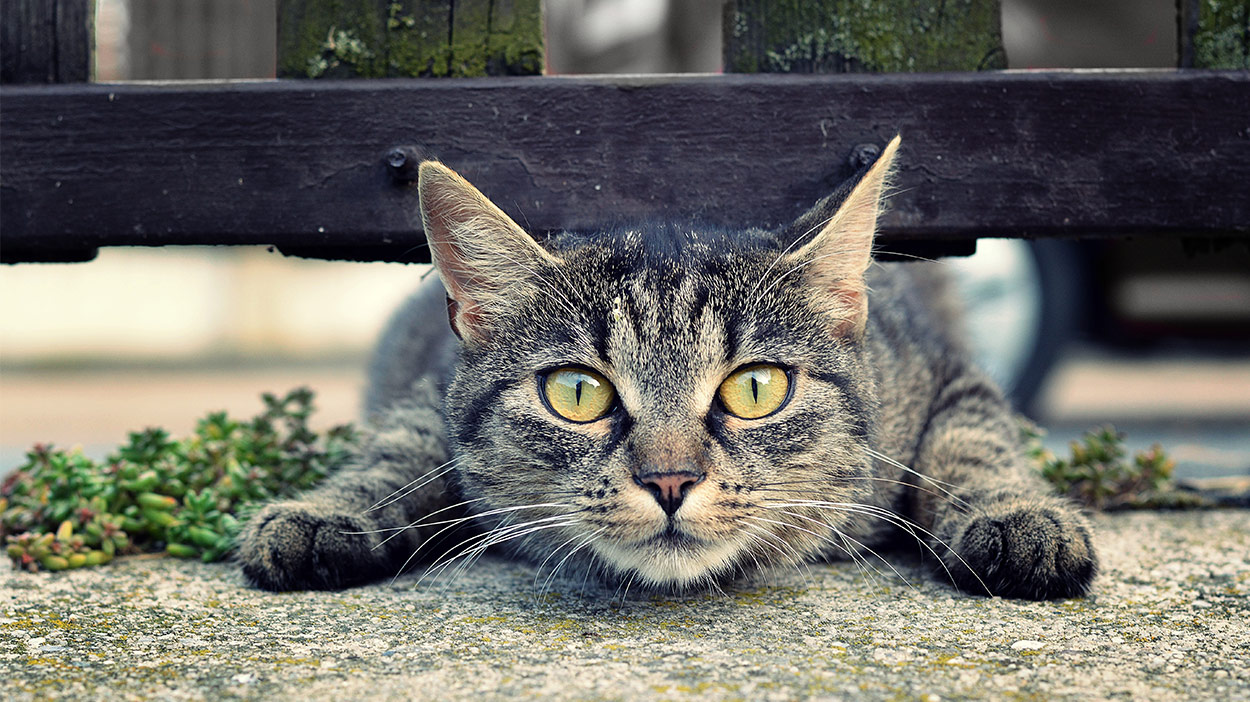 Funny Cat Puns
In the hands of funny cat pun experts (not an official title), there are no bad puns. All cat puns are catching (see what we just did there?) and spread like wildfire around you.
Performance reviews at work go away, to be replaced by purr-formance reviews (thank goodness – no one liked the first kind anyway!). And when you ace your purr-formance review, you can tell your jealous co-workers that you came, you claw[ed], and you conquered.
Question and Answer
Some more funny cat puns can be done by way of question and answer. For example:
Did you hear about the cat who swallowed a ball of yarn?
She gave birth to an entire litter of mittens. (Get it?)
What did your cat say when he went bankrupt? I feel so paw! It's alright, kitty, we know the feeling.
Clever Cat Puns
These might be clever-bad or clever-good, but one thing is for sure: you can count on them being un-fur-gettable!
"Help meow-t, you seem pawfully furmiliar," said the kitty to the mousie.
"Oh paw-lease, I've never seen you befur in my life!" said the mousie to the kitty.
When you meet a purrty girl, what do you do? Whisker away, of course!
Then you tell her, "hey did you know I'm very cathletic – watch me do a cat-wheel!
Kitty Purdy went to the market to buy some mice krispies. She brought along her pawdyguard with her to keep the pupperazzi from tailing her.
There were five cats in a boat and one jumped out. How many were left? None, because they were all copycats. Why aren't we surprised? Tsk, tsk.
Holiday Cat Puns
With your introduction to these puns, you can finally enjoy a break from the same old tired holiday greetings.
Christmas
Christmas cat puns provide you with an ample source of creative material, courtesy of Santa and Mrs. Claws. You can ask everyone you know if they are feline festive and send them on their puzzled way with a cheery "Meowy Christmas!" Don't forget the rousing round of that traditional festive favorite, "Deck the Paws."
Halloween
The Halloween holiday presents an equally rich source of cat puns material to work with. Whether you are in search of jokes or costume ideas, you're covered. Bat-man becomes Cat-man. Catnip becomes Cat-Nip (just add a pair of fake plastic vampire fangs).
You could go dressed up as the Wizard of Paws, or perhaps you'd prefer to be Meowly Cyrus this year. Or the Little Purrmaid. But then again, you could also go as the Riddler, with his big bag full of Halloween cat puns to wow and amaze fans and pawdversaries alike!
Valentines
Valentine's cat puns are no stranger to the romantic greeting cards aisle. If you've never told your sweetie they are pawsome or purr-retty, this is the year to do it!
As the smitten kitten that you are, of course you want your Valentine to have the purr-fect romantic evening! So go ahead and pop the big question – it's meow or never to spend furrever together! And of course you're not kitten around about that! It's meow and you, baby – fur real!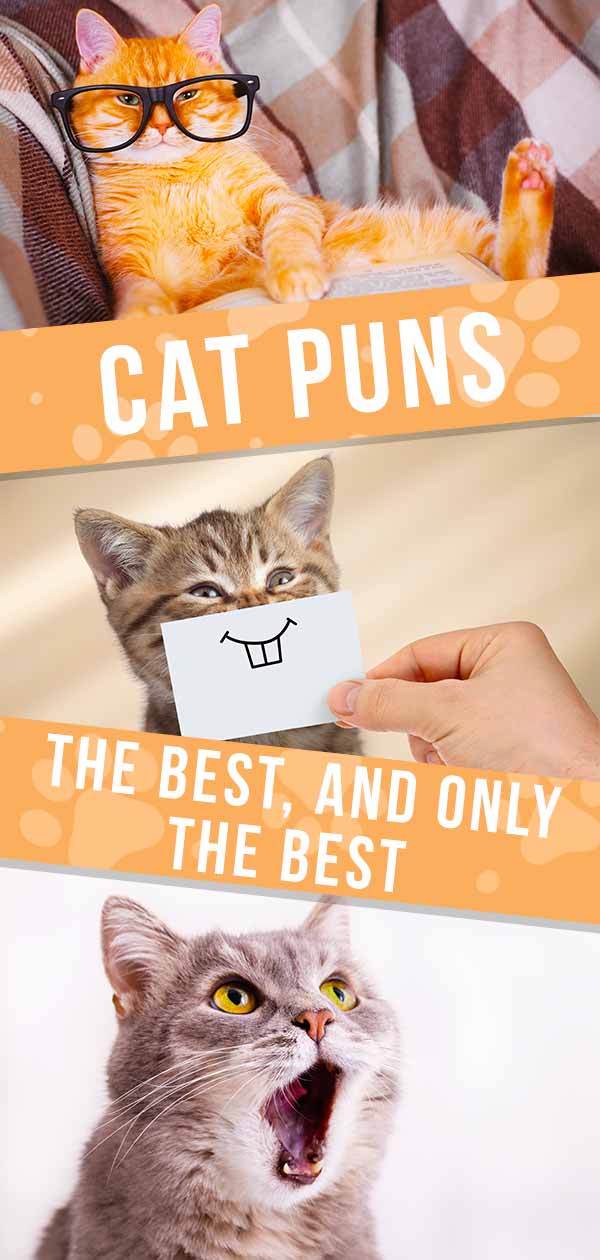 Cat Birthday Puns
If you've ever had to restrain yourself from wishing a friend "Happy Purrthday," you won't anymore once you start whipping up your own happy birthday cat puns! Truthfully, cat puns for birthday cards (oh heck, purrthday cards) are the best.
Especially when your sibling or spouse or bestie turns one year older than you yet again! You can say to them, "You're kitten me – you're really THAT old?"
Cat puns for birthday wishes are the best way to get this pawty started, maybe with some fresh mewsic and delicious mice-cream cake.
Cat Science Puns
Maybe science wasn't your favorite subject in school. But you can change all that by creating chemistry cat puns that make all those science nerds groan. Or maybe you are one of those science nerds, but just cooler because you have a natural talont for making clever puns using references from litterature.
On the side, no-pun's going to be the wiser if you take a little help from Chemistry Cat, aka a viral internet meme that features a cat doing science-related things. Or at least punning about them.
You can ask your admiring fan club "Lost an electron? Are you pawsitive?" Then, enjoy their smiling-frowning faces while you lecture them about how they simply must keep an ion lost electrons.
Tired of talking about molecules? You can use your captive audience for some therapy about your last relationship, which seemed pawsitively purr-fect except that there was no chemistry. Heehee.
Grumpy Cat Puns
"Your cat puns are appawling. Signed, Grumpy Cat." 'Nuff said.
Grumpy cat (real name Tardar Sauce) and her many mice-ions may be fur-ious because the pawpparazzi won't leave her alone, but her puns are really punny! They are so hiss-terical the frowning feline even has her own meowvelous movie deal!
Heck, most internet felines would be happy to have such a furvent fan following, but not Grumpy Cat. She merely tailerates the infurior beings who bow to her talent beclaws it keeps her sitting pawty on plush furniture.
Cat and Dog Puns
Some of the best cat puns feature that age-old rivalry between canines and felines. For instance, imagine if your favorite pop song was rewritten like so: "Don't stop retrievin' – hold on to that feline…." And don't forget that classic song, "You ain't nothin' but a pound dog…."
What did the kitty give the doggy for his birthday? A collie-flower! What did the doggy give the kitty for her birthday? Whatever it was, it was kitty-licious!
Movies are Great Inspiration!
Can you imagine how much better many Paw-lywood movies might have been with these titles?
Meow Before You
Cat and Release
Hairy Pawter
Escape from Witch Meowtain
Not to mention those classic meowvies:
The Beagle Has Landed
Mastiff and Commander
Pup Fiction
And this is just a ruff draft list!

Cute Cat Puns
Expawsted with the same old cute cat puns out there on the internet?
Why not create your own with Kittify, the app that turns ordinary sentences into cat puns!
If someone tells you that creating punny cat jokes is a waste of time, no one can blame you for feeling a bit supurrior instead.
After all, making up these puns might be impawssible for some people. But then again, not everyone is as clawver as you are!
While they are still all purrplexed trying to figure out how you do it, you can be doing your weekly shopping out of your new pawsome catalogue.
How Many Pun Can You Handle?
How many of our puns did you spot? Are you smiling now despite yourself?
One of the most wondfurful thing about these puns is that they are funny whether the audience wants them to be or not.
So go ahead – bust out that appawling pun at the Monday morning staff meeting.
After all, the worst cat-lateral damage it can do is keep your colleagues from dozing off while the boss is talking!
Why do you do it? Be-claws your meowvelous kitty is worth it!
And with that, cat's all, folks!
What's Your Purrfurred Pun?
Show us what you've got in the comments section! Can't get enough of these puns? Check out our favorite punny cat names. You're also bound to love our favorite cat love quotes!