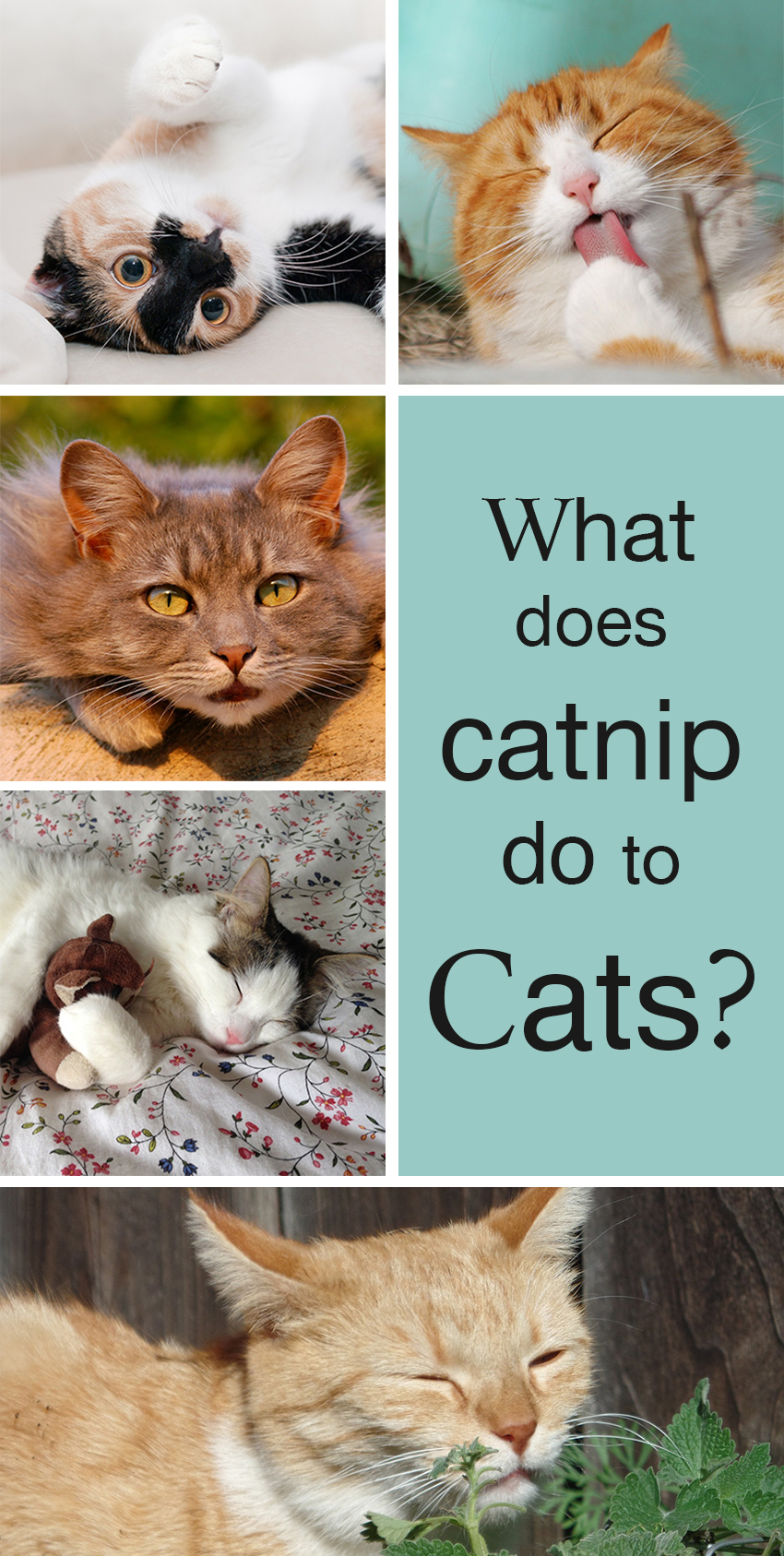 Why do some cats like catnip so much?  What does catnip do to cats, and is it harmful?  We take a look at this interesting herb and it's effect on our cats
Catnip toys and products are widely available in stores and online, promising to send our cats ecstatic with joy, and seal our places in their good books for all of time.
Maybe that's exactly how your pet does react.
Or maybe on their first encounter they took one sniff and wandered off looking underwhelmed and unimpressed.
In this article we'll look at why cats like catnip
Why it doesn't work on all of them
Whether it is good for them, and how to use it.
What is catnip?
Catnip is a herb, that grows up to three feet high (a metre) in many parts of the world
It is closely related to spearmint and oregano, and is sometimes known as catmint.
Catnip toys are widely available, and usually contain the dried leaves of the catnip herb, or catnip essential oil distilled from them.
Catnip effects
Catnip triggers a powerful pleasurable response in cats which is instantly recognizable.
When a catnip-loving kitty encounters catnip (say that five times quickly), they will react by sniffing, licking and chewing at it.
And by shaking their head and rubbing their chin and cheek against it, and rolling about.
Some cats also purr, drool, leap about, or become aggressively playful.
This burst of energy is frequently followed by a longer drowsy period.
How does catnip work?
Catnip plants contains a volatile oil called nepetalactone.
Volatile in this context simply means that nepetalactone evaporates quickly into the air, especially when the leaves and stems of the plant are broken or bruised.
Veterinarian and feline specialist Ramona Turner explains how cats react to nepetalactone for Scientific American.
It's the smell of nepetalactone coming off the catnip herb which triggers their reaction.
When nepetalactone comes into contact with the lining of a cat's nose, it triggers a chemical reaction which travels to their brain.
'Lighting up' areas in the brain called the amygdala and the hypothalamus.
The amygdala produces emotional responses in mammals, and the hypothalamus is a gland which regulates everything from hunger to sexual responses.
It's the sudden burst of intense activity in these areas of the brain which drives our pets' wild behavior in the presence of catnip.
You'll notice that the initial reaction to catnip is short-lived though.
After about ten minutes exposure to catnip, cats go "noseblind". This lasts for an hour or more, while the cat usually sleeps off the excitement!
Do cats eat catnip?
If your cat is a catnip fan, you may have witnessed them chewing on the plant as well as sniffing it, rubbing against it and rolling in it.
It's unlikely they are actually eating it however. They are probably just trying to break and bruise the leaves and stems to release the nepetalactone.
Even if they do seem to be eating it, they are unlikely to come to any harm by doing so. Most cats seem to know their limits, and will lose interest once those limits are reached.
Does catnip affect all cats?
Not all cats are susceptible to the charms of catnip. Around 25% of cats do not show any reaction to it at all.
Fondness for catnip is a hereditary trait.
A kitten can inherit this from either it's mother, it's dad, or both parents. It is not related to breed.
If you bring a new kitten home, you won't find out whether or not they're a sucker for catnip until they're about three months old.
Is catnip good for cats?
For most cats, catnip is harmless, non-toxic and non-addictive, and they can't overdose on it.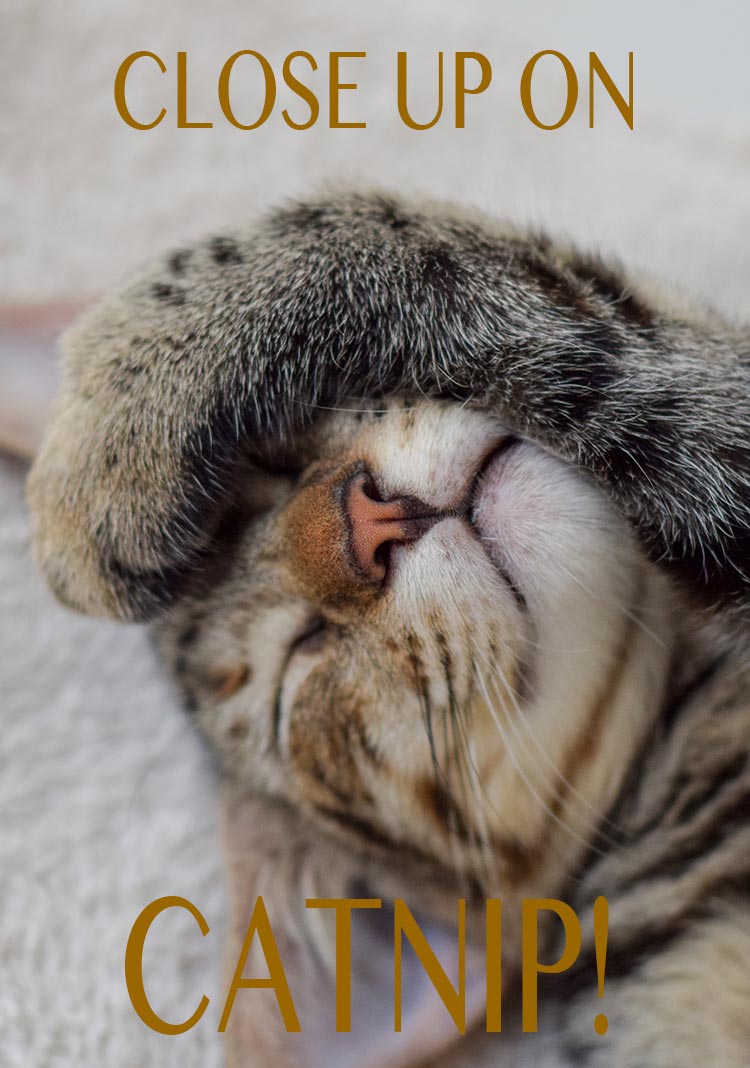 There's nothing about it which is inherently beneficial to cats. But since it's a safe way to have fun, we can use it in ways which are good for our pets – more coming up next!
How to use catnip
You can keep catnip toys and plants in the house and garden purely for recreational use, and your cat will love you for it.
But why not harness the magic powers of catnip, and put them to good use?
Dr Gayle Sternefield at the Cat Hospital in Towson, Baltimore gave some suggestions to the American Veterinary Medical Association:
Use fishing-rod type catnip to toys to encourage your cat to exercise and play (this is also a great way to bond with your pet!).
The calming effect of catnip after the initial buzz has worn off might help your pet cope in stressful situations.
Try giving catnip just before a long journey, or a trip to the vets.
Using catnip to distract your pet from unwanted behavior
If your cat seems to have mistaken your stylish new sofa for their perfect new scratching post, spray their usual scratching post with catnip oil to lure them back.
And if you're keep catnip for fun only, bear in mind that the strength of your pet's reaction to it will gradually decrease with exposure.
Consider keeping catnip toys in an airtight container and only bringing them out once a week or so.
When not to use catnip
Dr Sternefield also advises of two circumstances when it is safer not to give your cat catnip.
The first of these is if your cat has a history of seizures – some studies are beginning to show that catnip could increase the risk of seizures in cats already susceptible to them.
And the second is if your cat is pregnant.
Catnip is a uterine stimulant, meaning it will cause the walls of the uterus to contract, bringing a risk of inducing early labor.
Catnip toys
Catnip toys are easily found and cheap to purchase at pet stores and online.
Bear in mind that the essential oils in catnip which hold the key to its attraction will evaporate over time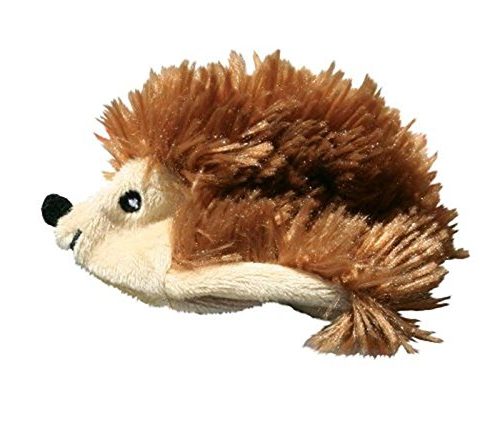 A great way to avoid having to replace your pet's toys when the catnip wears off, is to purchase a refillable catnip toy.
Like this one, made by Kong and available on Amazon.
Additional supplies of catnip can be kept in an airtight container in the freezer for several months.
Catnip oil and catnip spray
Catnip oil and catnip stray are also widely available.
Be aware though, that the essential oil of the catnip plant contains 70-99% nephetalactone. So only high quality oils and pure essential oils will have the same affect on your pet as the fresh or dried leaves of the plant itself.
Toys treated with catnip oil will also lose their magic sooner than toys containing fresh or dried catnip, because the oil will evaporate faster.
Growing your own catnip plant
If your cat loves catnip, then it makes sense to grow your own catnip plant, right?
The good news is, if you're green fingered (and even if you're not), it's very easy to grow your own catnip.
Catnip plants grow readily in any sunny spot.
They require little care or attention once they are established. Though you may need to protect them from your cat until they are big enough to withstand being rolled upon!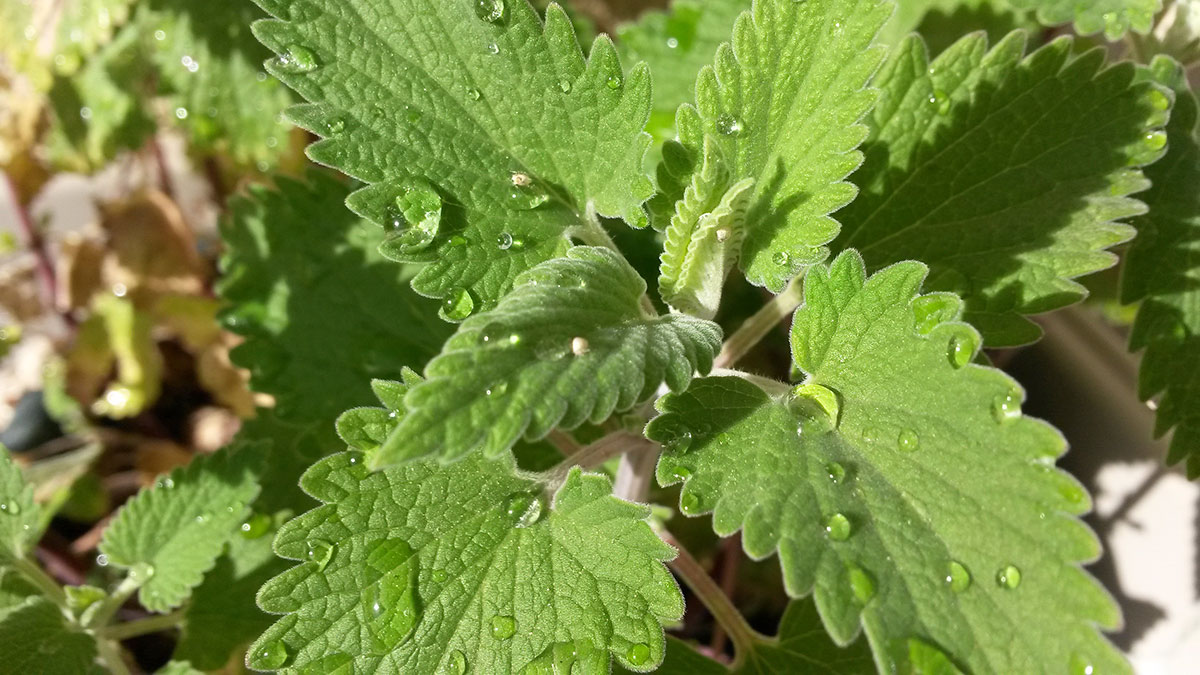 Being perennial, they will survive year after year.
But there are a couple of possible drawbacks to think about before you start planting.
Firstly, catnip grows SO successfully, and spreads SO quickly, that it can easily become an unwelcome weed. And not an attractive one – unfortunately a large clump of catnip looks a lot like nettles.
To avoid this, consider growing it in a container, stood on a hard surface like stone slabs or decking.
Secondly, if you have a lot of cats living in your neighborhood, consider whether you really want to have three quarters of them all getting high in your back yard.
Don't say we didn't warn you!
If you do grow your own catnip, the leaves of the mature plant can be dried by hanging them, tips down, in warm dark place.
Once the leaves have dried to the point that they crumble easily, transfer them to an airtight container or Ziploc bag and store in the freezer until you're ready to use them.
Where to buy catnip plants
Catnip seeds and young plants are widely available from garden centers, nurseries, and online.
Make sure your plant is labeled Nepeta cataria.
Other species of Nepeta are beautiful and widely sold as ornamental plants, however they have no effect on cats!
Alternatives to catnip
The herb valerian (Valeriana officinalis) and the tartarian honeysuckle shrub (Lonicera tatarica) have been observed to produce a reaction in cats similar to, but less intense than, catnip.
If your cat is impervious to the charms of catnip, then growing these plants, or purchasing toys filled with honeysuckle sawdust, might be just the alternative they're looking for.
Does catnip affect dogs?
If you have feline and canine friends at home, you might have noticed your dog reacting to catnip as well, and asked yourself whether it is safe for them too.
Catnip does indeed effect dogs, but in very different ways to cats.
Far from whipping your dog into a state of excitement, catnip has a profoundly sedative effect on dogs.
So when used correctly, a little catnip before a long journey or a trip to the vet can be just the ticket.
There's also anecdotal evidence that catnip eases digestive discomfort in dogs.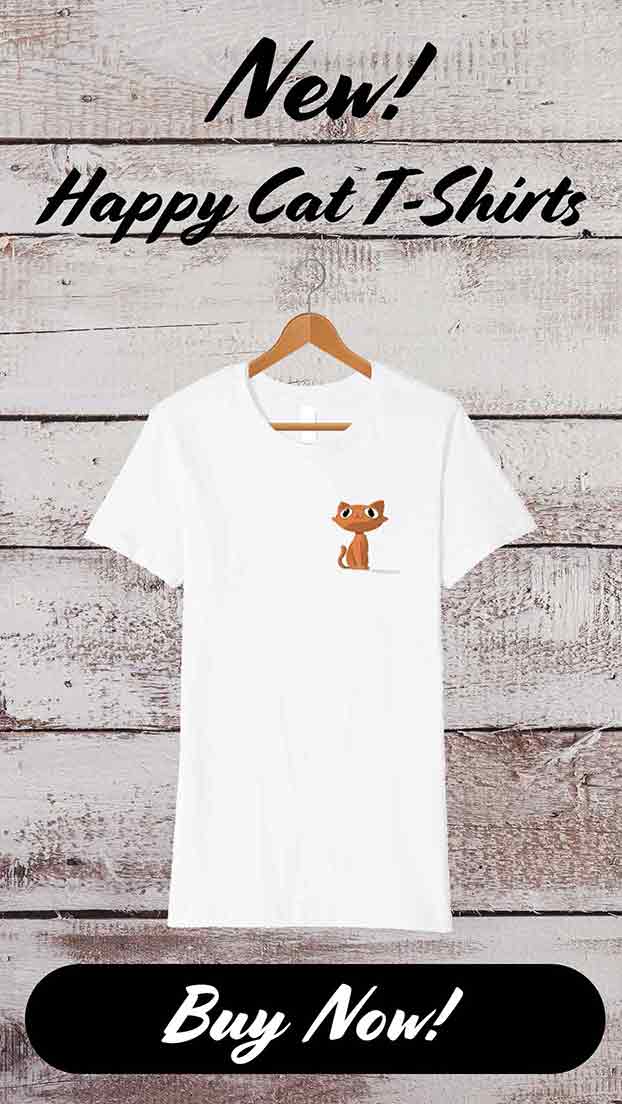 However, dogs won't react to catnip by smell alone, they need to ingest it. The right amount will depend upon the animal, so we recommend you ask your vet about the safest way to do this for your pet.
Summary
Catnip contains an oil called nephetalactone which triggers pathways in cats' brains giving them a temporary high.
For a lot of cats, catnip is a safe way to have fun, a useful training aid, and a great way for you to bond with your pet.
How about your cat?
What does your cat think of catnip? Have you seen him react to it in a way we haven't covered here?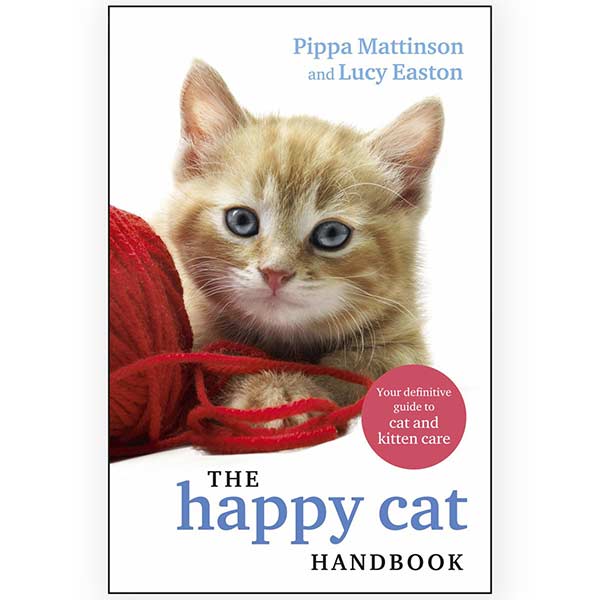 And do you have any other uses for it? Let us know in the comments section below!
If you enjoy this article, you may enjoy reading others in our Cat Facts and Fun Series  And don't forget to drop your email in the box below to receive our email updates.
Today's article is by Sarah Holloway. Sarah holds a bachelors degree in Zoology and has a special interest in animal behavior and communication
Free Updates For Cat Lovers!
Our cat care articles, tips and fun facts, delivered to your inbox
References
Arden Moore, (2007), The Cat Behavior Answer Book: Solutions to Every Problem You'll Ever Face; Answers to Ever Question You'll Ever Ask, ISBN 978-1-60342-179-9, Storey.
Grognet, J., (1990), "Catnip: Its uses and effects, past and present", The Canadian Veterinary Journal, 31(6), 455–456.
San Filippo, M., (2012), "Crazy for Catnip", American Veterinary Medical Association, press release.
Turner, R., (2007), "How does catnip work its magic on cats?", Scientific American.
Your Amazing Cat!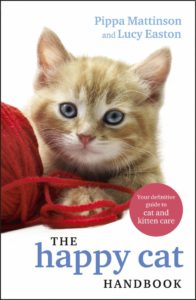 We are so excited to share our new book with you!
If you have enjoyed your visit to The Happy Cat Site we think you'll love The Happy Cat Handbook.
Written by the founders of this website including the author of the hugely successful Happy Puppy Handbook, it's packed with cat care information and fascinating cat facts.
Grab your copy today!
Free Updates For Cat Lovers!
Our cat care articles, tips and fun facts, delivered to your inbox