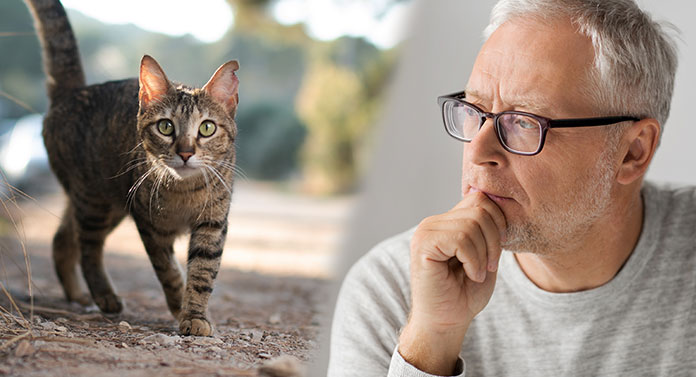 "What to do with unwanted cat" is sadly a question that comes up unexpectedly for a lot of people.
You might need to give up your cat because of financial reasons, allergy symptoms, or an extreme lifestyle change.
For some of these causes, there are ways around the problem that can keep your cat by your side.
But, if there is no solution, you will need to find a new home for your cat.
What to Do with Unwanted Cat – Quick Links
You can click the links above to jump straight to your specific problem, to get further advice about finding help.
What To Do With Unwanted Cat – The Options
If you can't change your situation and need to give up your cat, it's important to go about doing it the right way.
Some options that might seem valid could end up harming your cat, or could even result in your cat simply returning to you.
So, let's consider the main options available to you.
Find Another Home For Your Cat
The main option that springs to mind for most people is to give your cat away to another home. This is usually to a friend or family member that you know will look after your cat.
Perhaps even one that your cat is already quite familiar with.
The most important thing here is that you choose a family that will actually care for your cat. This means one that is ready and able to fulfil all aspects of care.
Including their food, veterinary bills, grooming, pest treatments, social needs, and more.
They will also need space in their home for all of your cat's things, and to be prepared for the mess that can come with a new pet. This includes shed fur and toileting accidents.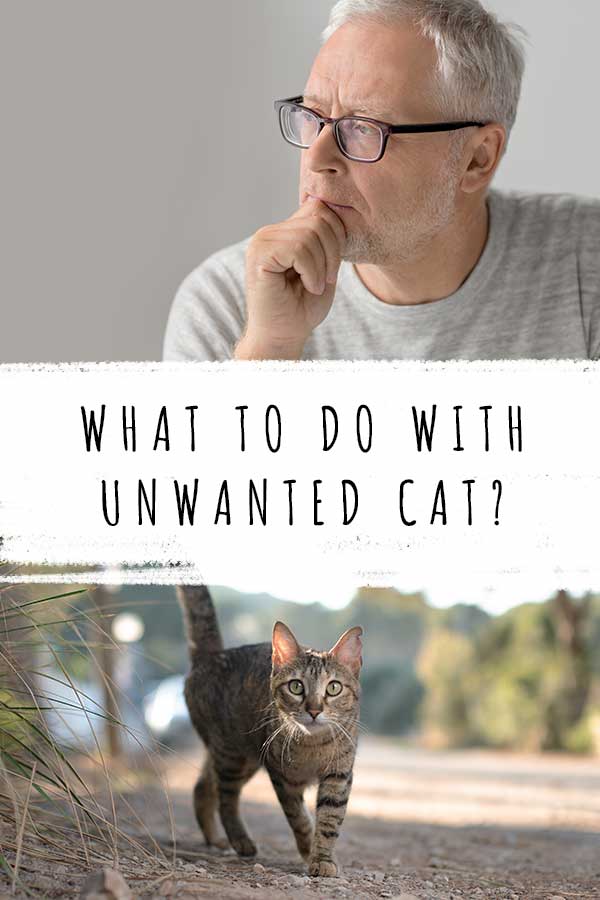 Things to Be Wary Of
Before choosing this route, you should think carefully about who you're giving your cat to.
Don't give your cat away to complete strangers, especially if you are not charging for your cat.
And, if you are giving your cat to someone you don't know well, make sure you check out their home.
The main risk of giving your cat away, especially for free, is that they will go to someone who will abuse them.
If you cannot find a reliable, trustworthy family member or friend that will take in your cat, you should consider one of the following options instead.
Find a Rescue or Adoption Center
Another option is to find a rescue center or adoption center that can take in your cat. These places will look after your kitty until they can rehome her with a suitable new owner.
Some of these can also help you with the rehoming process, rather than just taking your cat away and doing it themselves.
This means they can offer help when checking out prospective new owners that you already have lined up.
They may be able to carry out home inspections, and more.
Some organisations to consider, or to reach out to include:
Cats Protection
RSPCA
Battersea
Any local centers
If you're struggling to find somewhere, you should speak to your veterinarian. They will usually have some great resources to point you in the right direction.
Contact the Original Seller
Another option to consider is to get back in touch with the original breeder that you got your cat from.
There's a chance that the original breeder will be happy to take the cat back into their home. They will have experience in caring for cats, and will usually have a lot of the necessary products and equipment, too.
Bear in mind that not all original owners will be prepared to take back old cats, especially if it has been a very long time since you bought your kitten.
Reputable breeders will often be happy to take the kitten back in the first few months, but if years have passed, it may not be feasible.
However, it is always worth reaching out and asking if you cannot find another suitable home.
Temporary Foster Homes
If you are facing a temporary problem, a temporary foster home can be a good solution.
This offers a home for your cat until you are ready to take them back.
However, this will only work if you are able to take your cat back and care for them properly after a short period of time.
If you are no longer able to look after your cat permanently, you should consider one of the other options we've already discussed.
What Not to Do
Whilst looking at the viable options is important, it's also vital to learn what not to do.
As we've mentioned, you should not just give your cat away for free to a stranger. This leaves your cat vulnerable to animal abuse.
You should also not just drive somewhere and 'release' your cat away from home.
Cats have a great sense of location. Outdoor domestic cats explore their home territories a lot, especially when hunting.
So, there's a chance that your cat will simply find their way back to your house.
But, if they don't find their way back, they will be vulnerable to predators, animal abuse, injury, and illness.
Potential Problems
Your cat could hurt themselves trying to get back to you by getting trapped, getting hit by a car, or even by getting attacked by another animal.
If your cat has any medical issues, they can start to suffer very quickly without the proper medical treatment and help.
Just leaving your cat in the middle of nowhere is not a good option if you cannot care for them any more.
I Can't Afford My Cat Any More
Financial problems are one of the main reasons that cats lose their homes. Owners may lose their jobs, have to move home, or even struggle to pay for veterinary bills.
If financial problems are the only reason you're searching "what to do with unwanted cat", you should speak to your vet and to cat care institutions.
Many of these places can offer financial help to families that need it if it means their cat can stay in a loving home.
This can include helping with the cost of food and veterinary bills.
If this is the issue you're facing, here are some links that might help you:
I'm Allergic to my Cat – What Should I Do?
Allergies can be a problem for any pet owner. Pet allergens are found in dander, saliva, and even urine.
Hypoallergenic cats are often good for those with allergies, but they can still trigger allergy symptoms in their owners. And these symptoms can develop over time.
Implementing a strict cleaning regime can help to control cat allergens around your home.
So, if you've got allergy symptoms, it may help to start washing your cat's things, and grooming them.
You may also want to consider investing in an air purifier.
Alternatively, you can speak to your doctor about controlling allergy symptoms. They may suggest antihistamines, which can often help.
If allergies are the only reason you are giving up your cat, but you actually want to keep them, it's a great idea to try these methods first.
My Cat is Being Aggressive
An aggressive cat can be problematic in any home, but especially one with other pets or small children.
Aggressive cats might bite, scratch, jump on you, and hiss at you constantly. It can be very stressful for everyone involved, including your cat.
Cats should be socialized well from a young age to lots of different people, things, and situations. This can help to minimise the risk of aggression when they're older.
But, sadly, some cats will still behave aggressively towards people and other animals.
Before giving up your cat, it's worth speaking to your veterinarian. If aggression has come up suddenly, there may be an underlying health issue that has triggered the behavior.
Alternatively, if there is no specific trigger, you could also speak to a behaviorist. They may be able to work with you to help improve your cat's temperament.
If this works, you might find it a lot easier to care for your cat, rather than giving them up.
I'm Pregnant, Should I Rehome My Cat?
Pregnancy and a new child is a big change in your life. It's natural to worry about whether your pets will behave well in this new situation.
For most people, a new baby doesn't impact the situation with their current pets.
You can take steps to give your cat and your baby privacy from one another, such as by keeping the door to your baby's room closed so your cat cannot go inside.
You can also seek advice from your veterinarian. They will likely have a lot of resources that will offer you advice and assistance.
Perhaps you even have friends and family that can offer you help. This can include temporarily looking after your cat if you are having to spend time away from home to attend hospital appointments and scans.
In most cases, your cat will easily adapt to the family's new addition.
I'm Moving Somewhere That Doesn't Allow Pets
There are plenty of places to rent that will allow pets, but there may be instances when you have to live in a new home and pets aren't allowed.
In these instances, you may sadly need to find another home for your pet.
Speak to your veterinarian or rescue organisations to see if they can find any way around this issue with you.
They may be able to refer you to resources with advice and assistance for owners in this situation.
But, if there is no way around the move, or no way to speak to your new landlord about the issue, you may need to resort to one of the solutions at the start of this guide.
What to Do with Unwanted Cat – A Summary
So, hopefully you've found your answer to the question "what to do with unwanted cat?".
Sadly, there are many things that can lead to cats needing new homes. But, there are a lot of places you can turn to for help.
Speak to your veterinarian and rescue organisations near you. These places will often help you to keep your pet if possible.
But, if there is no solution to the issue, they will be able to help you find a loving new home for your cat.
References and Resources