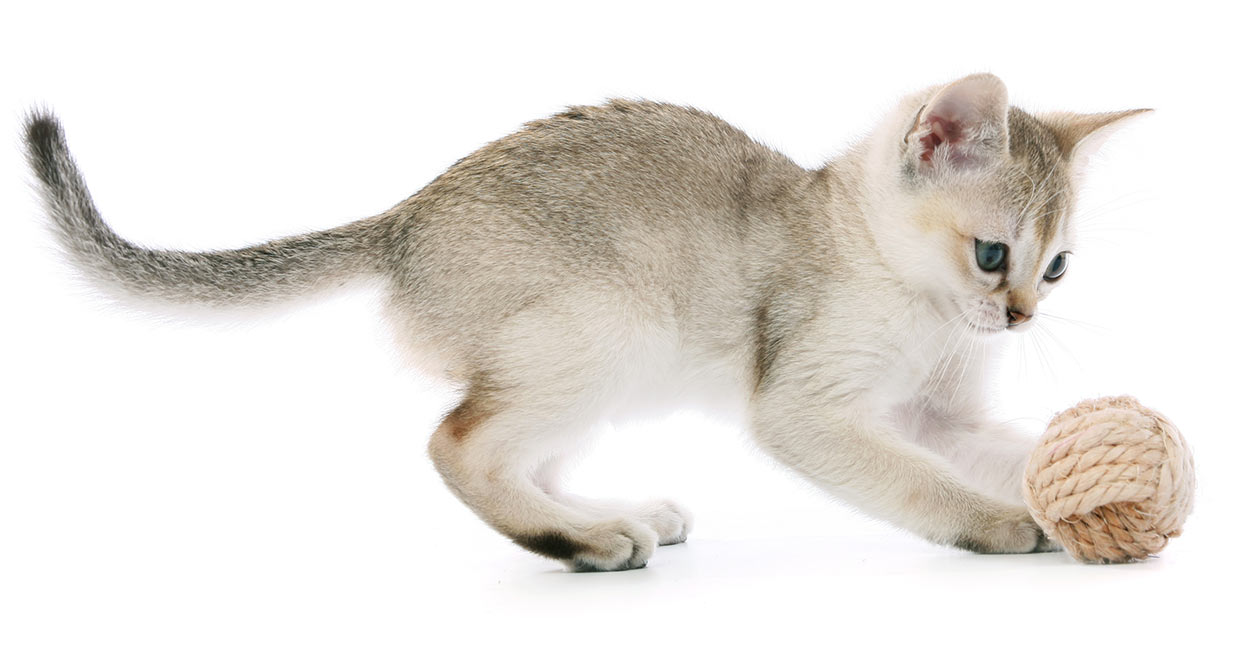 What Are The World's Smallest Cat Breeds? Let's Find Out!
From The Most Miniature Domestic Cats, To The Tiny Wild Cat Taking The World By Storm.
We Bring You Everything You Need To Know About The Teeniest Kitties Ever.
Including Whether You Might Want To Bring One Home With You!
Cats come in a whole range of sizes, colors and shapes.
When animals are tiny it can make them look really cute, so it makes sense that we've bred some of our pets to be much smaller than usual.
If you're in the market for a small cat, you might be baffled by the choice available.
Miniature, teacup, dwarf, small – all of these words get thrown about with reckless abandon.
And with so much terminology, it can be hard to know what to think.
There are so many types of small cats that just saying 'small' doesn't really tell us enough.
Especially when it comes to the fascinating question of the world's smallest cat breeds.
Complicating it all is the controversy over dwarf cats, and the general ethics of breeding them.
In this article we'll look at the information available, to help you make an informed decision about your next pet.
We'll answer the question 'what is the smallest cat in the world' and also look into the smallest domestic cat pets.
So, what is the tiniest cat in the world? And can you have one as a pet?
World's smallest cat
Sadly, the smallest cat in the world is not domestic, so you can't have one as a pet.
It is the rusty-spotted cat.
This species is currently enjoying some time in the spotlight, and you will likely have already seen this video.
This adorable tiny cat species is found mainly in southern India and Sri Lanka.
In 2012 they were discovered as far north as Nepal.
Fully grown adults can weigh as little as 2 pounds, which is minuscule considering some of the smallest cat breeds weigh around 5 pounds.
Making the rusty spotted cat truly the smallest cat ever.
This tiny stature is probably important in avoiding larger predators in the area, a notable advantage for small cats.
So, the world's smallest cat is undeniably adorable, and it probably makes you wonder what your choices are in terms of tiny cats.
Let's look at some small cat breeds that you could actually own!
The world's smallest cat breeds
Over successive generations, we've bred some breeds of cats to be smaller and smaller.
None have quite gotten to the standard of the rusty-spotted cat, but there are some truly tiny cat breeds.
By choosing the smallest cats in a litter and breeding them with other small cats we can shrink these pets over generations.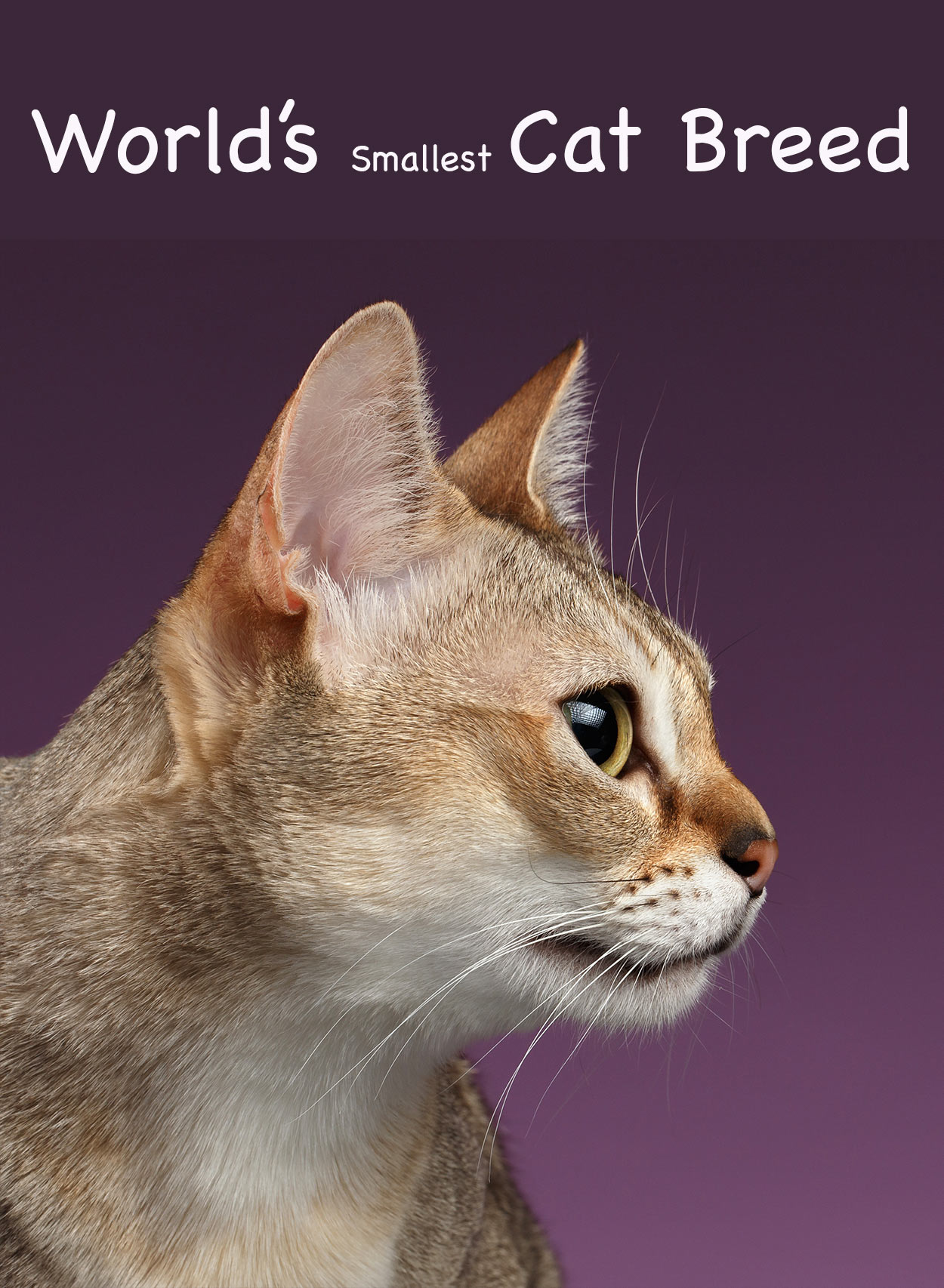 This process has seen entire breeds get smaller, this results in some sure fire ways to get your hands on cute small cats.
It's worth pointing out that all breeds of cat have a range of size. Every cat is different.
But for some breeds this range is a little smaller than usual.
Breeds that generally run on the smaller side include the Cornish Rex.
Cornish Rex
This slender cat has a really distinctive look.
His sphinx like features, coupled with large ears, help him to stand out in a crowd.
There are a couple of health issues to be aware of in the Cornish Rex.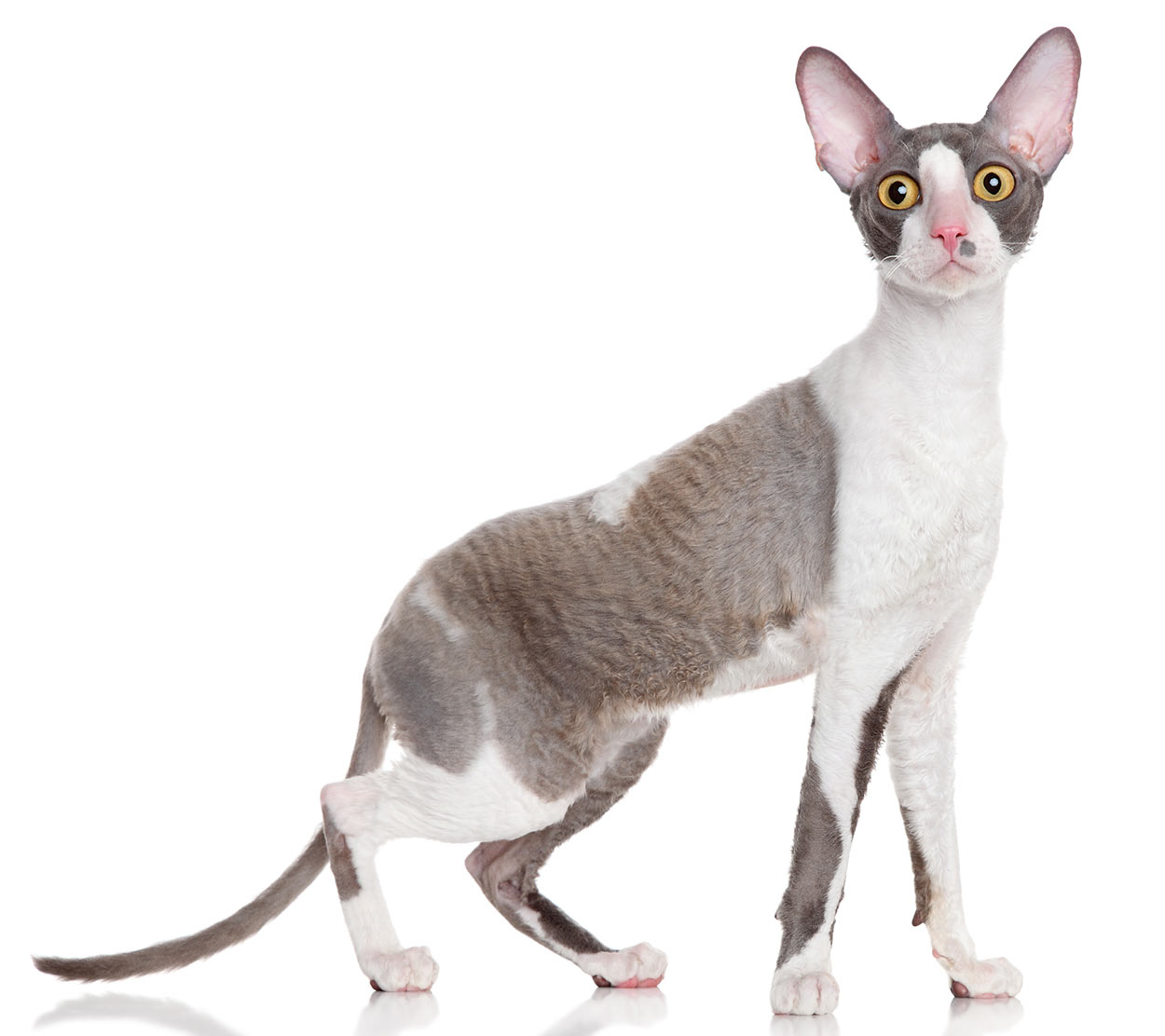 His distinctive short coat might look good, but it causes some problems when it comes to the sun.
Cats as a species have evolved with fairly shaggy dense coats, so their skin has never needed to be that resistant to sunburn.
Unfortunately your Cornish Rex may not be able to spend as long outdoors as some other breeds.
As a species, they are also predisposed to hypertrophic cardiomyopathy.
This is even more of an issue than the lack of sun-proofing.
You can do a little in preventing this by asking for health tests on your new cat's parents, but it's not a certainty.
So what other contenders are there for the world's smallest cat breeds, and what is their health like?
American Curl
One small cat breed with a hardcore fan group is the American Curl.
The only problem is that only half the population can actually be called small.
The females are usually under 8 pounds, but males can be between 8 and 12 pounds.
The male figure is firmly in the 'medium' size range.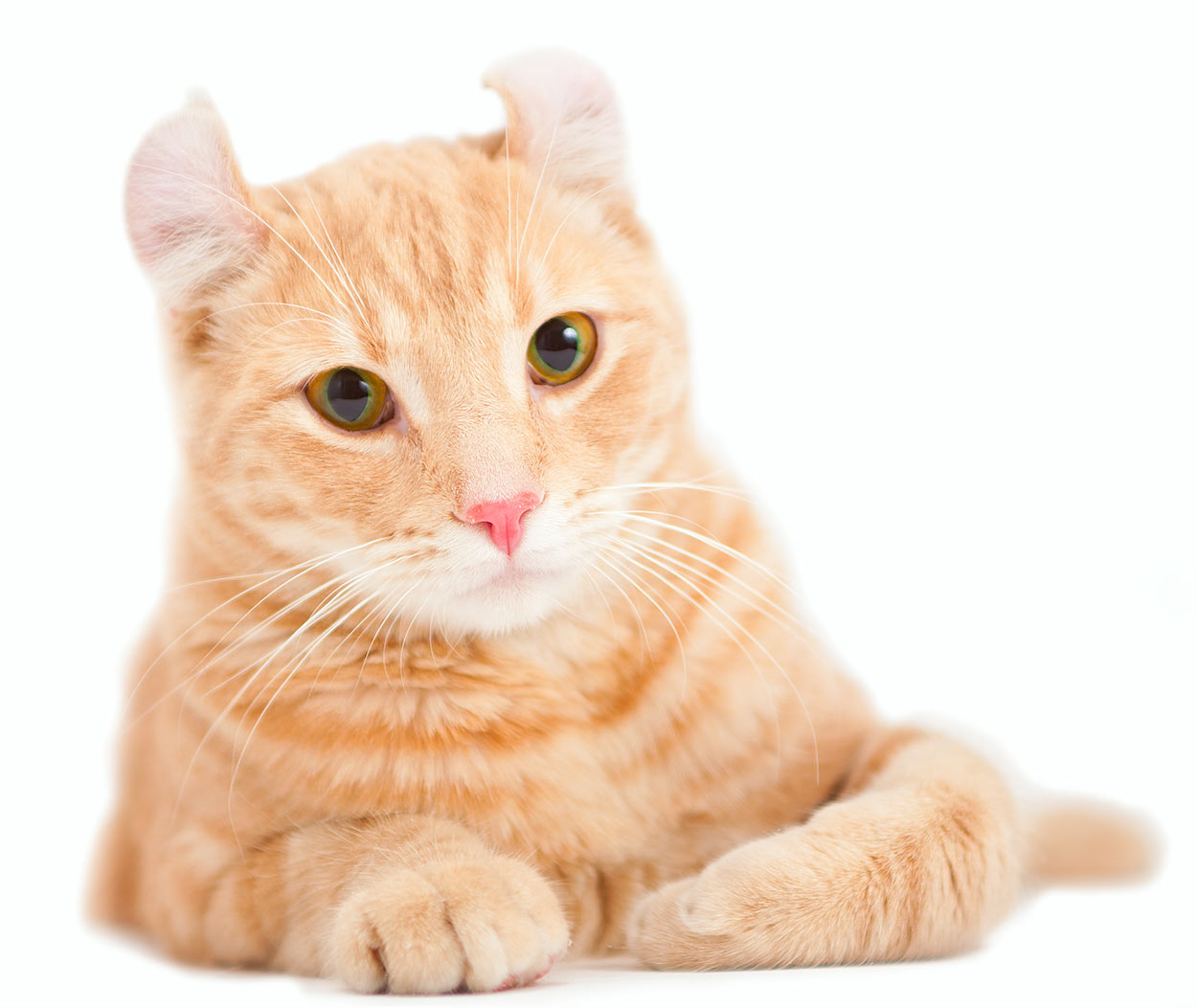 The curl in the name is talking about this cat's cute ears.
They curl backwards, and are usually surrounded by a fluffy tuft.
He's a fairly healthy cat, all things considered, but these ears can cause some issues.
The tender flesh inside the ear is exposed to the elements, so can be prone to dryness and subsequent irritation.
The American curl owes his generally good health to a large gene pool.
As a variant of the American short hair, a breed with a healthy amount of genetic diversity, he has an advantage over cats from smaller populations.
Individual Curls are routinely bred with American short hairs to prevent bottlenecking.
These small breeds are all well and good, but are there any cute cat breeds that stay small?
Is it possible to find cats that don't grow?
Cats that stay small
There aren't any cats that will stay kittens forever, no matter how much this would appeal to some people.
There are no cats that don't grow, all cats get bigger as they age.
What do exist are breeds of cats that are generally smaller, when full grown, than the rest.
But this isn't the end of this matter, because size varies greatly within a breed.
When individual strains within a breed are especially small they are referred to as teacup or miniature cats.
But these tiny kitties come with some enormous health problems.
If you are thinking of buying a teacup variety, then make sure you read miniature cats here before you bring one home.
So what's the world's smallest cat breed you might consider as a pet, if we remove teacup varieties from consideration?
Smallest domestic cat
The Singapura is largely considered the world's smallest cat breed.
This isn't an exact science because, as we've said, cats of any breed can vary widely in size.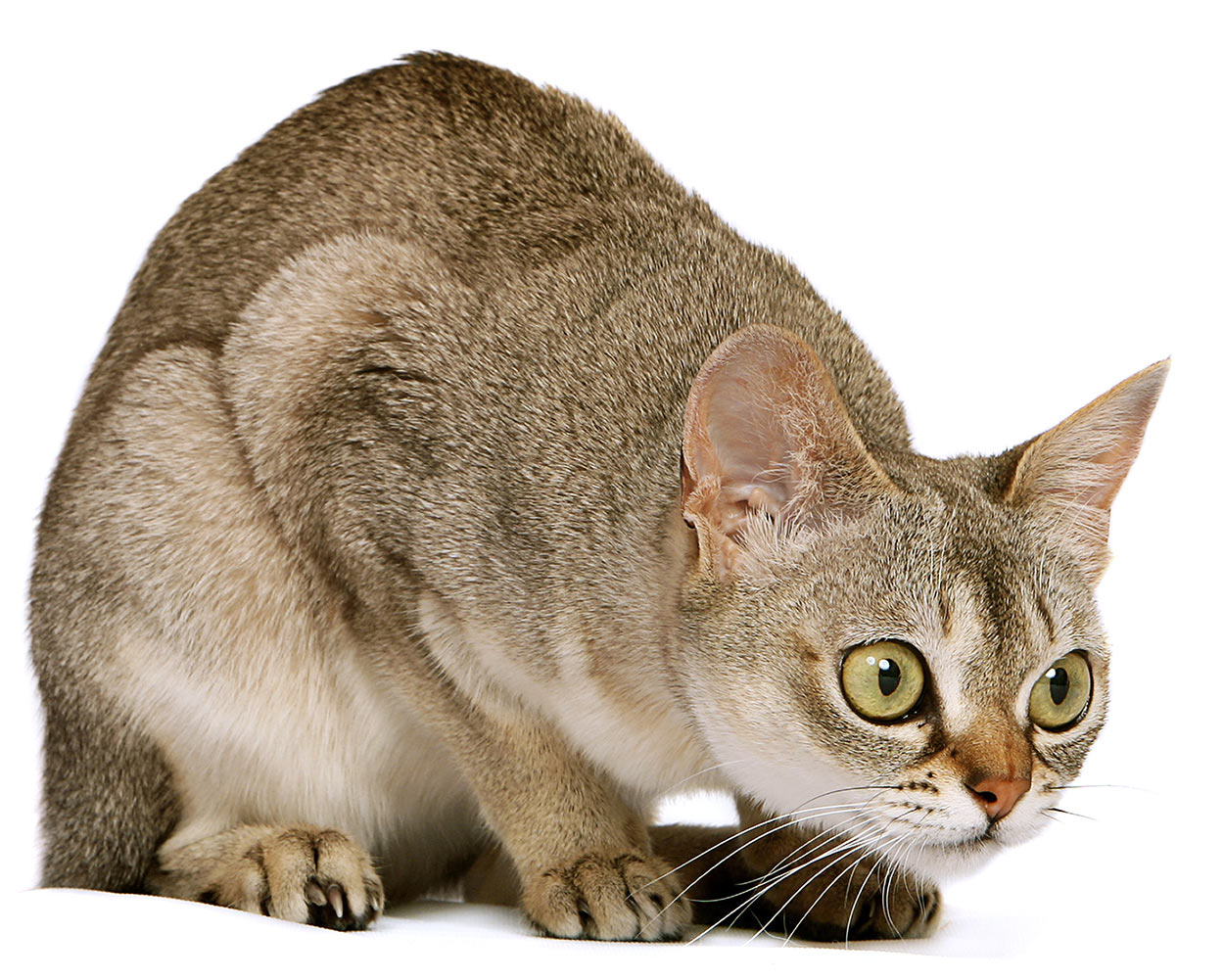 At it's smallest an adult Singapura can be 4 pounds, and they only rarely grow beyond 7 pounds, which is still quite a small adult cat.
These distinctive, wide eyed and, let's face it, adorable small house cats originally came about on the streets of Singapore.
These cute little cats could be found roaming the city, and they appear to have been born from random breeding with little human interference.
A few of these street cats were brought back to the USA in the middle of the 20th century. At least this is how the story goes …
Recent DNA testing has messed with this idea.
These tests revealed that the Singapura is incredibly closely related to the American Burmese, to the point of being genetically indistinct. To add to this, street cats in Singapore don't look like Singapuras.
Whatever their origins, the main concern for Singapuras in the west is that they have an extraordinarily small gene-pool.
Most in the USA today stem from the limited population either brought in the 70s, or bred from the burmese, or a hybrid of this and other breeds, as we said no one's sure.
As of yet this doesn't seem to have caused many problems, beyond the usual fertility issues implicated with inbreeding, with Singapuras considered one of the healthier breeds.
This won't always be the case though if the genetic diversity stays too low, as small closed off populations invariably develop inherited disorders.
A lack of serious studies could be responsible for the apparent health of the Singapura. They're still a rather niche interest, and the only research done at this point has been small owner surveys.
You might have noticed one very popular small cat absent from this article so far, the munchkin.
Munchkins can actually weigh almost as much as a normal cat, but they seem a lot smaller due to their short legs.
This is something they have in common with other dwarf breeds of cat, but what else is different about these breeds?
Dwarf cat breeds
Some cats are small, not necessarily because their bodies weigh less, but because they have short legs.
More accurately describedworld's shortest cat breed than world's smallest cat breed.
Munchkins were the original cats with small legs, but since their popularization multiple offshoots have come into the forefront.
These breeds are usually the hybrid of another established breed and the Munchkin.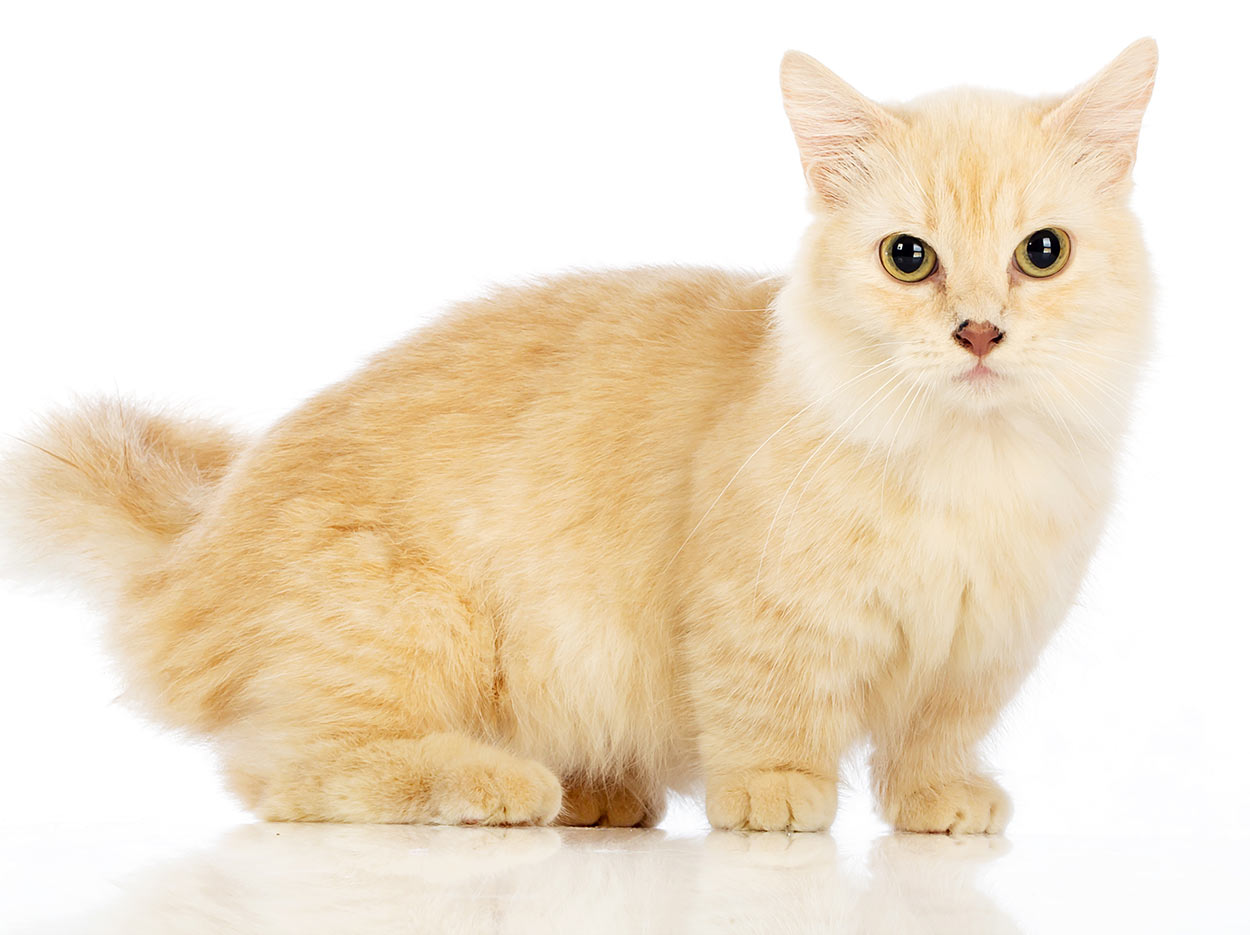 Such crossings have given us the Bambino, Kinkalow and quite a few others.
The name dwarf cat may seem a little odd, even possibly offensive.
The reason for this name is simple, and any dwarf cat has this in common. These short legged cats have inherited a condition called pseudo-achondroplasia, a kind of dwarfism.
This gene occasionally pops up in cats, and probably has for a while.
The reason we don't see wild cats with pseudo-achondroplasia every now and then is likely that they just struggle to survive. Sadly, in the wild a cat's agility is his best friend.
Short legs result in an inability to run and jump at a cat's normal rate, which would be a huge disadvantage.
It was only in the 1980s that pseudo-achondroplasia was deliberately bred from, and the munchkin cat was born.
First bred in the USA, the munchkin has remained a uniquely American phenomenon. So much so that you would really struggle to buy one outside of the US.
In Europe it's potentially illegal to breed munchkin cats, due to the European convention for the protection of pet animals.
So what's the case against dwarf cats? Why is it considered wrong to breed them in so many countries?
Dwarf cat health
Pseudo-achondroplasia is the key behind this. This condition doesn't just result in cute stubby legs, it also has a range of less than pleasant effects on our cats.
This condition stems from an issue with the way the body creates cartilage, this inhibits joint development and the length of limbs.
Munchkins and similar cats are therefore much more at risk for joint disorders like osteoarthritis and subsequent reduced mobility.
Given that cats are highly mobile creatures, reducing the length of their limbs seems mean for a start, but the potential for joint pain is a different matter entirely.
Dwarf cats also experience higher incidences of spinal deformity, and an issue with their rib cage that results in a caved in chest.
On face value, the dwarf cat is a cute cat with stubby legs but there's a lot going on under the surface.
There are swathes of vets protesting this breeding practice, and we can't in good conscience suggest one as a pet.
World's smallest cat
While the world's smallest cat isn't available as a pet, there are still tons of choices out there for those in the market for cute little cats.
But health should always be the main preoccupation when choosing a new pet.
By making informed decisions and buying healthy animals we encourage the industry as a whole to adopt this as the norm.
When buying for a cat, it's important to know the health of the parents. If they've not been checked by a vet this is a red flag.
Even with healthy parents, a low amount of genetic diversity can make cats successively more inbred as generations go by.
We should definitely keep this in mind when considering cats bred from small populations like the Singapura.
It's important to recognize the difference between cats that run smaller than usual, and cats bred with conditions that affect their stature and limbs. The latter refers to dwarf cats. Though their stubby legs might be adorable, they hide a dark secret.
When you choose your new cat, it is always a good idea to go for health and temperament over and above appearance or height.
References