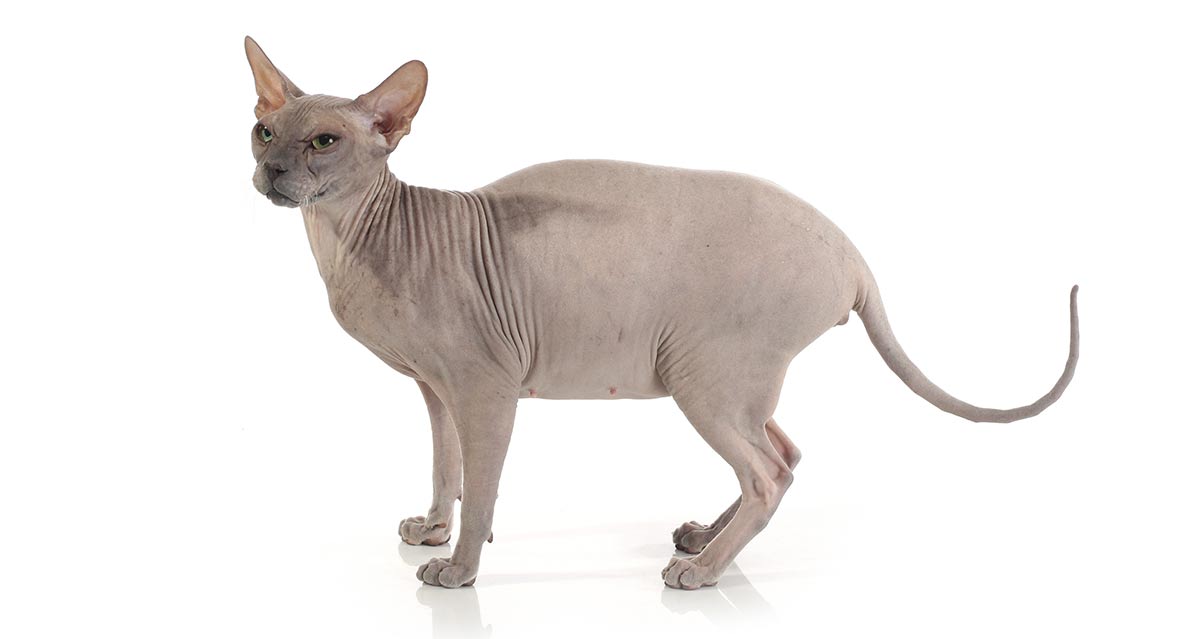 Welcome to our fun guide to rare cat breeds. Introducing you to the world of wonderfully unusual felines.
Every cat is one of a kind with unique personalities and mannerisms and quirks. That's part of why we love them.
But what defines unusual cat breeds?
And what are the advantages and disadvantages of rare breed cats?
In this article we'll answer those questions and more as we explore rare and unusual breeds of cat.
The Appeal Of Unusual Looking Cats
Cats often like to be the center of attention.
A short-legged, bald cat like the Minskin, is bound to demand attention with its unique stature. And it's hard to imagine encountering a Sphynx and not asking, "What is that?"
But the world of cat lovers goes beyond just having a most unique companion. Owning exotic, pedigree cats from rare cat breeds is a status symbol among cat fanciers.
And it comes with a price.
Rare cat owners can expect to spend thousands of dollars on the price of the cat, to say nothing of genetic testing and certification of lineage, particularly for show cats.
Rare kittens born of Champion cats can fetch higher prices than non-Champion or non-pedigreed cats. Selling these most rare kitten breeds can be very lucrative for the reputable breeder.
Whether you prefer to have a rare pet cat or a Champion show stopper, rare cat species hold a broad appeal.
Problems With Rare Cat Breeds
With today's understanding of genetics, the ability to identify and breed for certain traits has become easier than ever.
Cats have been specially bred for size, hair length, ear shape, tail length and other unique traits.
Conditions such as polycystic kidney disease in Scottish Folds, vision problems in Abyssinians and spinal deformations in Munchkins, are a few known negative traits specific to these unusual breeds of cats.
Selective breeding can produce desired rare cat breeds but caution should be taken to avoid the pitfalls inherent to small gene pools. Genetic mutations are more prevalent in smaller gene pools and may lead to a greater prevalence of undesirable traits in some rare cat species.
Inbreeding depression, or a reduction in an animal's ability to reproduce viable offspring, is also noted as a possible drawback to selective breeding.
A University of Chicago study of genetic diversity as far back as 1932 indicated, "prevalence of local inbreeding within a species has extremely important evolutionary consequences, but too close inbreeding leads merely to extinction."
This opinion has been cited more than 3000 times and remains a provable hypothesis to this day.
Fortunately, genetic markers are known for the predisposition of many breed-specific conditions and can be identified with a feline DNA test.
Be sure your breeder has performed these tests and can confirm the presence or absence of the genes for at least three generations of your cat's genealogy and lineage.
Rare Cat Names For Rare Cat Breeds
Skookum, Javanese, Kurilian, Ojos Azules. These are just some of the unusual names given to rare cats.
Some names can be traced to country of origin – Chartreaux, from France; Kurilian Bobtai whose origins trace back to a Russian island chain; or Australian Mist from (you guessed it) Australia!
Sometimes names of rare cat breeds are combined to indicate the breeding pair, such as the Burmilla (Lilac Burmese and Chinchilla) or Minskin (Munchkin and Sphynx).
Or they may indicate a notable trait – Fold, ears shortened and flattened; Rex, having fine, short, curly fur; or Bobtail, having a stubbed or bent tail.
The Devon Rex, for instance, tells you the cat originated in Devon, England and has a short, curly coat.
Rare Cat Breeds
Let's take a closer look at 10 rare domestic cats which meet the qualifications for breed recognition by the Cat Fancier's Association (CFA) and/or The International Cat Association (TICA).
Abyssinian Cats
The beautiful, athletic Abyssinian, or Aby, is one of the oldest cat breeds. Believed to have originated in Ethiopia (formerly Abyssinia), Abyssinians were bred in Great Britain beginning in the 1800s. Abys made their way to America in the early 1900s and breeding began in the late 1930s.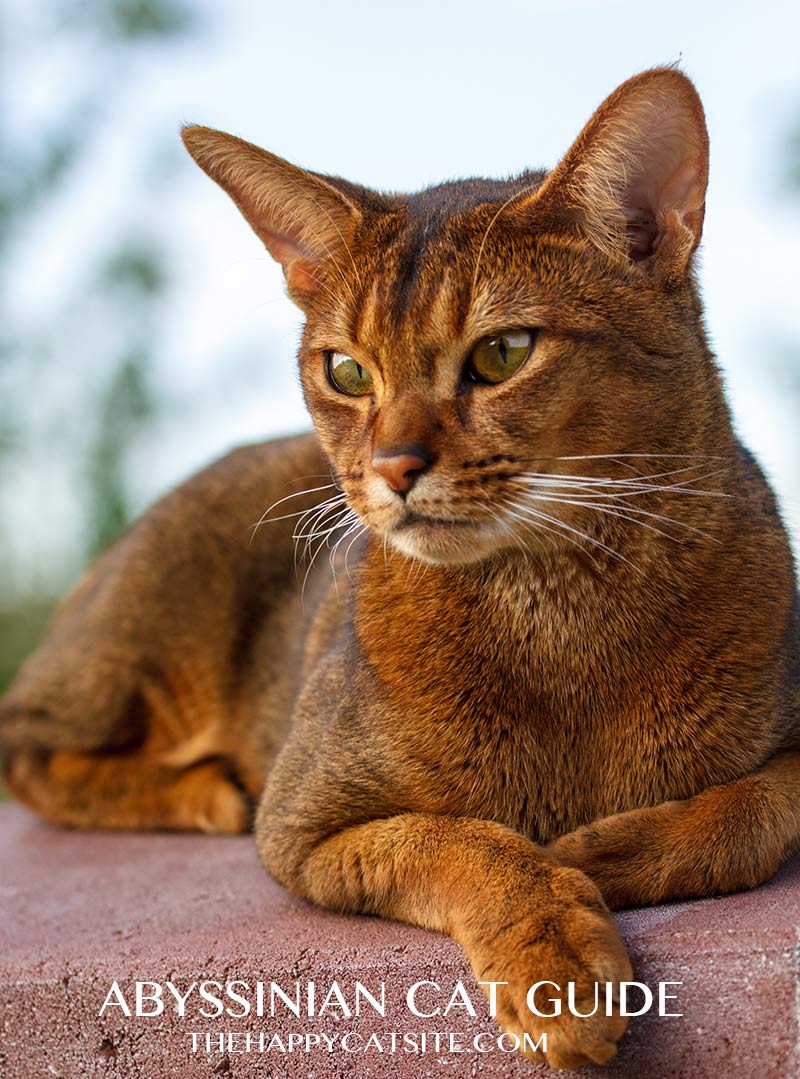 Abyssinian cats are recognizable by their sleek bodies, large ears and light gray or light brown coloration.
If you're looking for a cuddler, this is not the cat for you. Always on the go, these curious companions enjoy playing, jumping, climbing and exploring.
Serious vision problems are noted in this unusual domestic cat, including progressive retinal atrophy (PRA). Cats with PDA are born sighted but gradually lose eyesight beginning in the first year of life and degenerating to total blindness within three to six years.
Early onset blindness caused by rod cone dysplasia (Rdy) is another form of vision loss associated with Abyssinians.
Find out more about the Abyssinian cat here.
Burmilla
In 1981 the accidental mating of a Lilac BURMese female with a ChinchILLA Persian male resulted in a litter of attractive rare kittens.
The sweet faced Burmilla is the newest new breed recognized by the Cat Fanciers Association (CFA).
Their semi-long coat of white with silver, chocolate and lilac tips and their round, black rimmed eyes are instantly appealing.
In temperament, this rare cat breed combine the best traits of the Burmese and Persians resulting in a playful, sweet disposition. This is a great cat for families with children and other pets.
Donskoy
With their bald bodies, super wrinkly skin and oversized ears, Donskoys prove the adage: Beauty is in the eye of the beholder.
Their wrinkly appearance is due to skin which grows in folds around the head, base of the tail and legs.
Also known as the Don Sphinx or Russian Don, these hairless cats were discovered in Russia in the late 1980s.
Originally unwanted and thought to be sickly, an intrepid breeder rescued a kitten and developed the breed. Today the Donskoy is recognized by TICA as a Championship Breed.
Although considered hairless, Donskoys may actually grow tufts of soft down fur on some or all of their body. This thin coat does not offer adequate protection from the sun so they should be kept inside to avoid sunburn.
Also, their wrinkly bodies require regular cleaning to avoid build up of dirt and oils in the folds of skin.
Donskoys are intelligent and sociable with people but might not do as well with other animals.
Egyptian Mau
The only naturally spotted domestic cat, the Egyptian Mau appears to be drawn from an ancient hieroglyph. Though its exact origins are not known, it is easy to picture one of these sleek spotted cats sitting next to a Pharaoh in ancient Egypt.
Egyptian Maus, with their silver or light brown or gray coloration under their spots, are real beauties and they know it. Expect to give lots of attention to this loyal and loving companion.
And expect to pay upwards of $1,000 for one of these most unusual cat breeds.
Kurilian Bobtail & Kurilian Bobtail Longhair
The tell-tale bobtail is a naturally occurring genetic mutation whereby two to ten vertebrae of the tail are kinked forming a curled or truncated tail.
Their coat comes in a wide variety of colors and they are bred as long and shorthairs, but all have the breed-specifc trait of the bobbed tail.
Kurilians are named for the Kuril Islands where they originated. Bobtails remain popular in Europe but are hard to find in the US. TICA lists only one registered breeder of this rare cat breed, located in the UK.
La Perm
LaPerms are one of the newest, naturally occurring and desirable rare breed cats available today. Colors range from solid white to orange and grey tabby and more!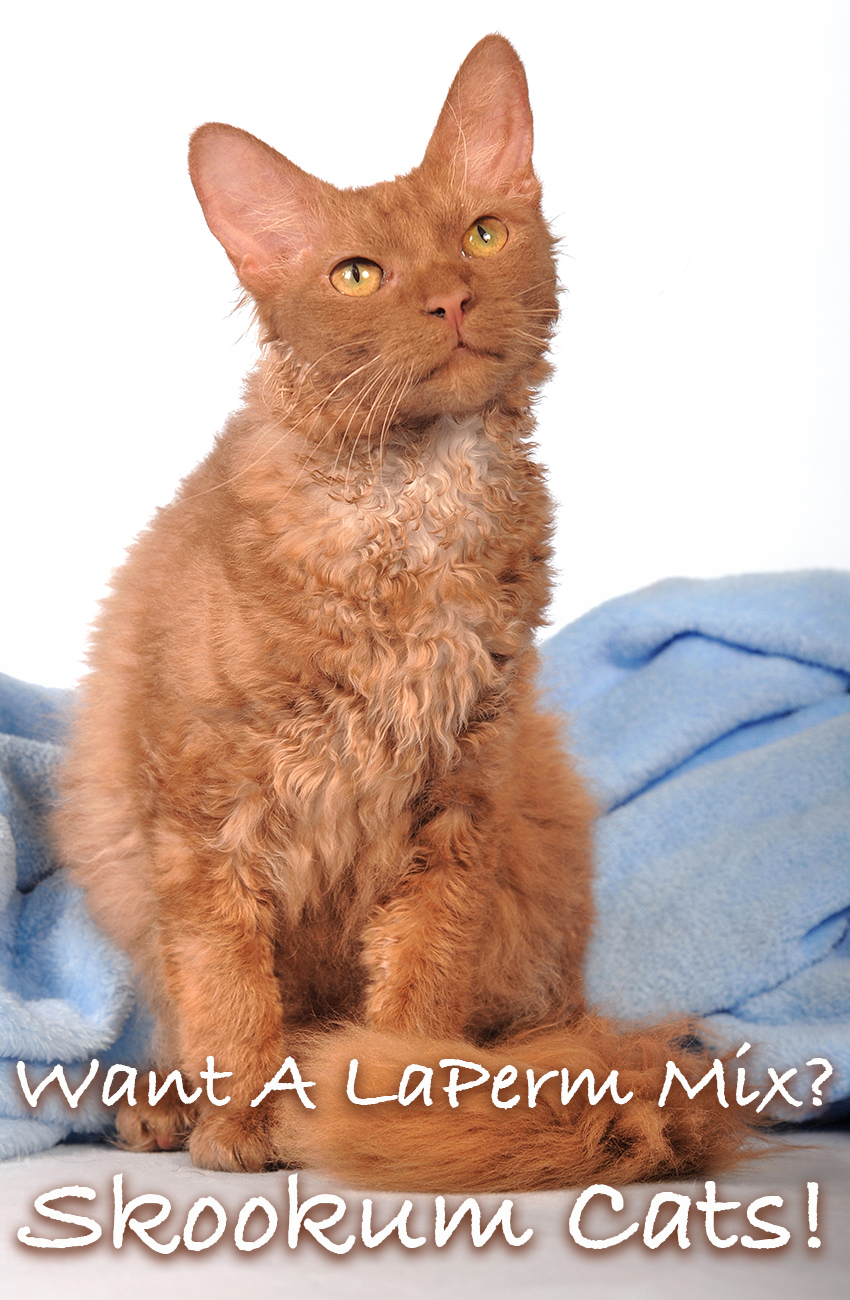 As their name implies, these cats look like they just got a permanent wave in a salon. Although born practically bald, their fur grows out in soft, curly, wavy ripples.
Their kinky, playful coat matches their personalities. These cats really know how to entertain, making them a great pet for families with children.
Whichever coat he wears, your LaPerm will be the center of attention wherever he goes.
Munchkins And Munchkin Longhairs
Munchkins are rare pet cats who are instantly recognizable by their short legs. Their bodies and heads are otherwise proportional to a regular house cat.
Munchkins colors and patterns vary from cat to cat. Munchkin (short haired) and Munchkin Longhair are each recognized as separate breeds.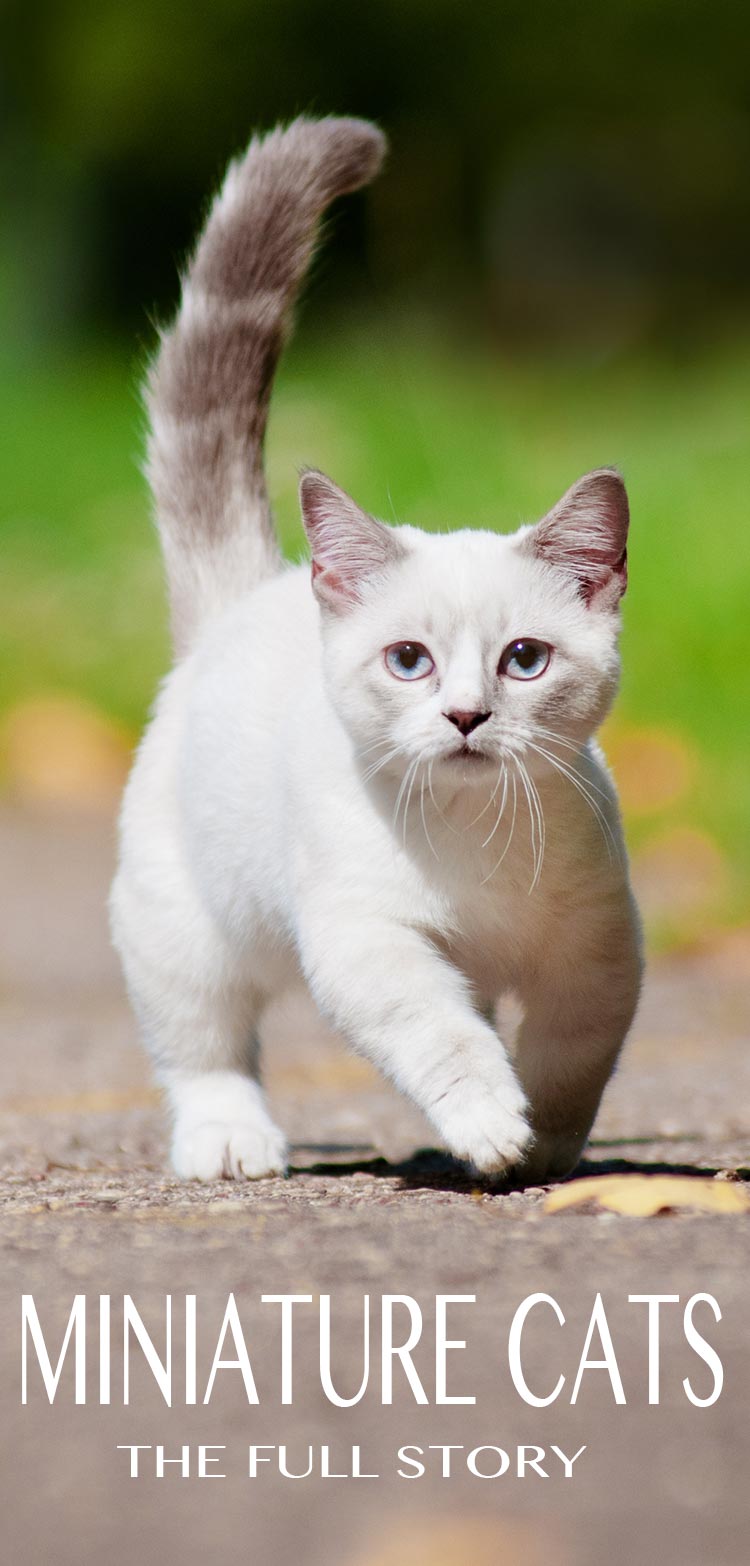 This rare housecat breed is playful and energetic. The only limitation of its shortened legs is the ability to jump to high places (like countertops). Otherwise, they are just as agile as their long-legged counterparts.
Nonetheless, these unusual cats are surrounded by controversy, specifically as to what, if any, health problems are amplified by breeding for a mutation such as short legs.
Spinal deformation called lordosis causes the muscles of the spine to grow shorter than normal which contorts the spine. This is common in short-legged dogs such as the Dachshund. Due to the short-legged nature of Munchkins, there is concern they may be susceptible to the same condition, particularly in kittens.
The origins of the breed are also under debate.
TICA accepted the Munchkin in its New Breed development program in 1994 but international further recognition is less forthcoming.
The Breeding and Registration Rules of the Fédération Internationale Féline (FIFe), "will not recognize any breed of cats showing as a breed Characteristic: achondroplasia: A dominant gene resulting in dwarfism, shortened limbs and legs and other physical defects (for example the Munchkin)."
If you fall in love with this special breed cat, be sure to research the breeder thoroughly and be prepared to pay upwards of $5,000 or more for a pedigreed kitten.
Find out more about teacup and miniature cats here. 
Scottish Fold
The first Scottish Fold was born in a barn in 1961. This irrepressibly sweet-faced member of the rare cat breeds is a coveted example of the desirability of some genetic mutations.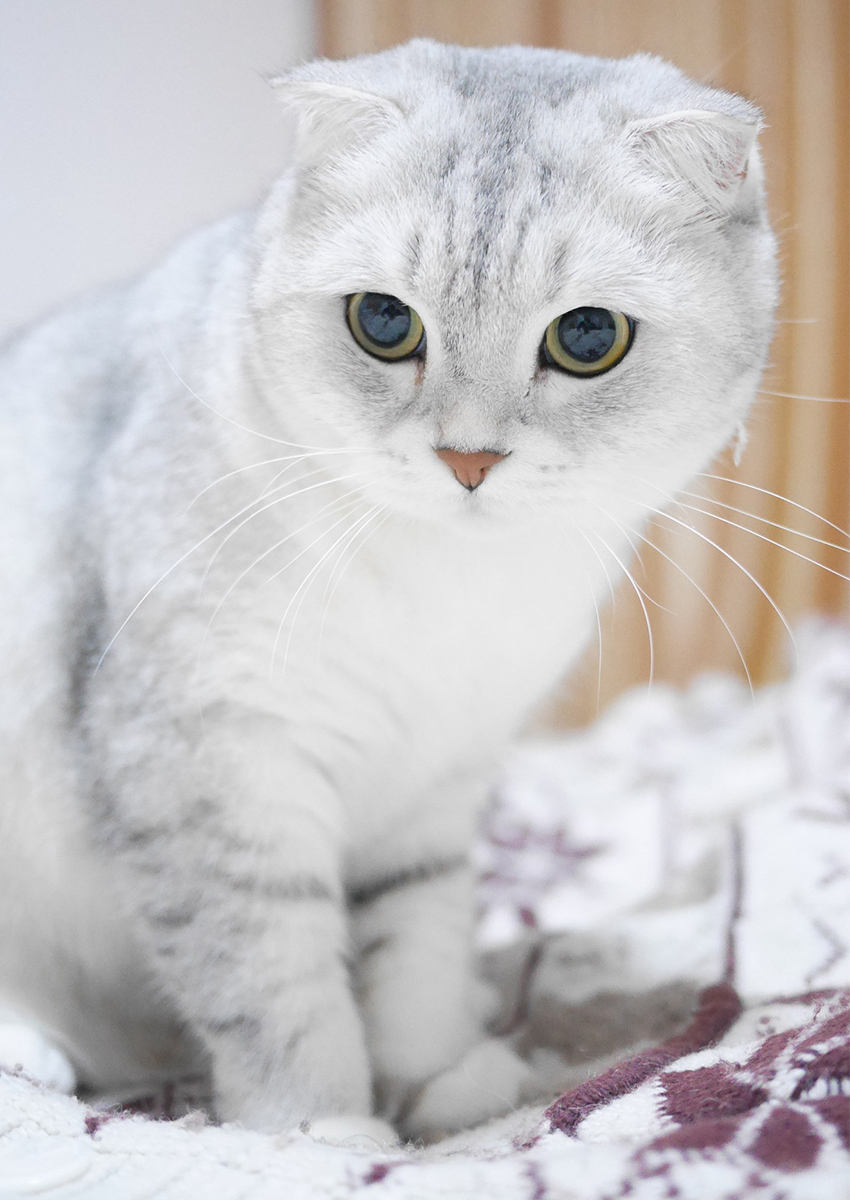 Their coloration and hair length can vary broadly but they all wear the namesake folded ears. This trait makes their little heads look more owl-like than cat-like.
While they are clever, inquisitive, attentive companions, controversy over the appropriateness of breeding for folded ears rages.
Osteochondrodysplasia, an abnormality in cartilage and bone development, is a malformation which is present in Folds and may be an indicator of joint disease such as arthritis. The breed has also been noted as susceptible to kidney and heart disease.
For these reasons, a reputable cattery should be following the strict guidelines for breeding these rare exotic cats and you should insist on seeing this documentation.
Find out more about the Scottish Fold cat here.
Selkirk Rex
The naturally occurring kinky hair of the Selkirk Rex makes it one of the most desirable new rare cat breeds.
Coats vary in patterns and length but all share the Rex designation of curly hair. A breeding pair of Selkirks may birth straight haired as well as curly haired kittens.
Since hair (including whiskers) are curly from birth, you'll know right away the disposition of your litter.
These are not diminutive little show cats but rather bold and hearty scene stealers. They are excellent companions to people and other animals alike.
Sphynx Cat
The original hairless cat, the Sphynx is known for its bald appearance and outgoing nature. This cat is no wallflower – expect to be entertained and to give your Sphynx lots of attention.
An accidental breed developed in the 1960s, the Sphynx quickly became known for its soft, hairless skin and friendly, loving nature.
Like all hairless cats, the Sphynx does grow some downy hair. When you pet your Sphynx it will feel more like soft leather than fur.
Expect to pay top dollar for a pedigreed Sphynx. A rare kitten of this breed will cost well over $1,000.
Hairless cats need to be groomed regularly to avoid build up of oils and dirt which can lead to skin problems. Also, they should be kept indoors to avoid sunburn.
Rare Domestic Cat Breeds
Here are some more fascinating rare domestic cat breeds.
British Shorthair and British Longhair
The original Cheshire Cat, British Shorthairs are believed to trace their lineage to ancient Rome.
In the early 1900s, they gained popularity in Great Britain as prized hunters and were bred to demonstrate the traits we recognize today – sweet, round, flat face; solid, sturdy frame; and short, dense coat. The longhaired variation is also recognized by TICA.
Today, these old world hunters are fully domesticated and kept as lovable, devoted pets and award winning Champions.
This is a hearty breed with no known health problems sometimes associated with short-faced cats.
Rare House Cats
These cats are not recognized by CFA or TICA as established breeds. Due to their small population sizes, that is not likely to change anytime in the near future.
California Spangled
Among the rarest cat breeds in the world, the California Spangled was originally bred in the 1980s to resemble big spotted cats such as the ocelot and leopard.
California Spangleds owe their spotted appearance to breeding with Ocicats and Bengals.
The breed has never gained the popularity of its genetic precursors. If you find one for sale today, expect to pay well over $1,000 for this rare domestic cat.
Ojos Azules
Spanish for "blue eyes", the Ojos Azules are extremely rare cats whose defining characteristic is their large blue eyes. Their coat may be long or short and demonstrate solid colors or patterns.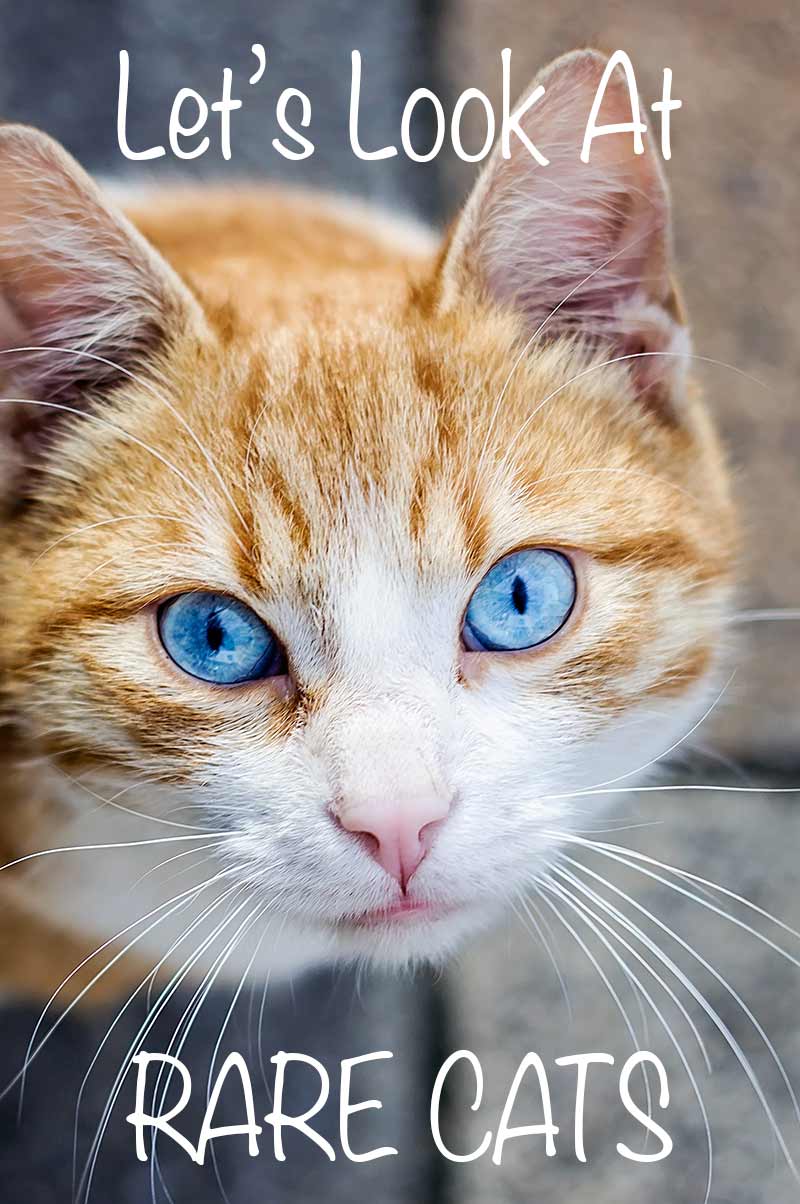 As long as they carry the gene for large blue eyes, they can be considered Ojos Azules.
Concerns that cranial defects may be linked to the gene that causes the blue eyes have diminished the popularity of breeding this rare pet cat.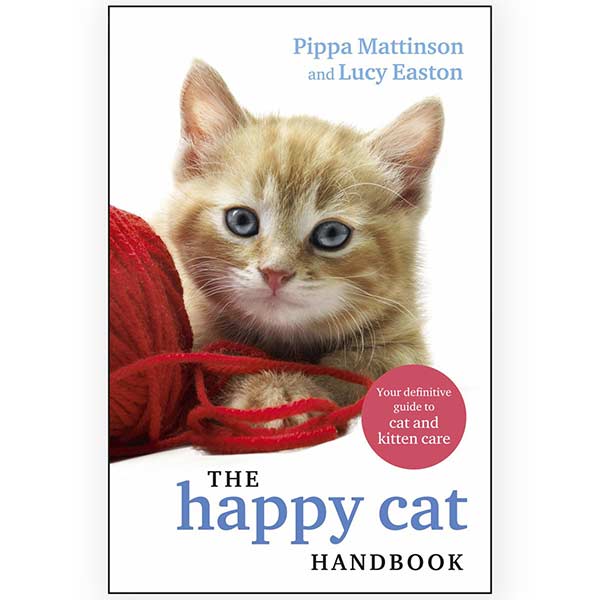 Special Cat Breeds
These special cat breeds have gained a small following among cat fanciers.
They boast some international recognition but CFA breed standards indicate, "No breed of any classification may be merged in whole or in part with a Natural or Established breed."
Minskin
The Minskin is one of the rarest cat breeds in the world. This is a small cat bred of the Sphynx and the Munchkin. It possesses the unique traits of each, namely hairlessness and short legs.
This rare domestic cat has only been effectively bred for less than 20 years. TICA currently lists it as the only Preliminary New Breed but other cat fancier associations do not recognize this rare exotic cat.
Bambino
Another crossbreed of the Sphynx and the Munchkin is the Bambino. These are short-legged, bald and wrinkly cats are some of the rarest cat breeds in the world.
They are accepted as a TICA Exotic Breed and can be exhibited in the Sphynx category but their acceptance as a pure breed is not forthcoming.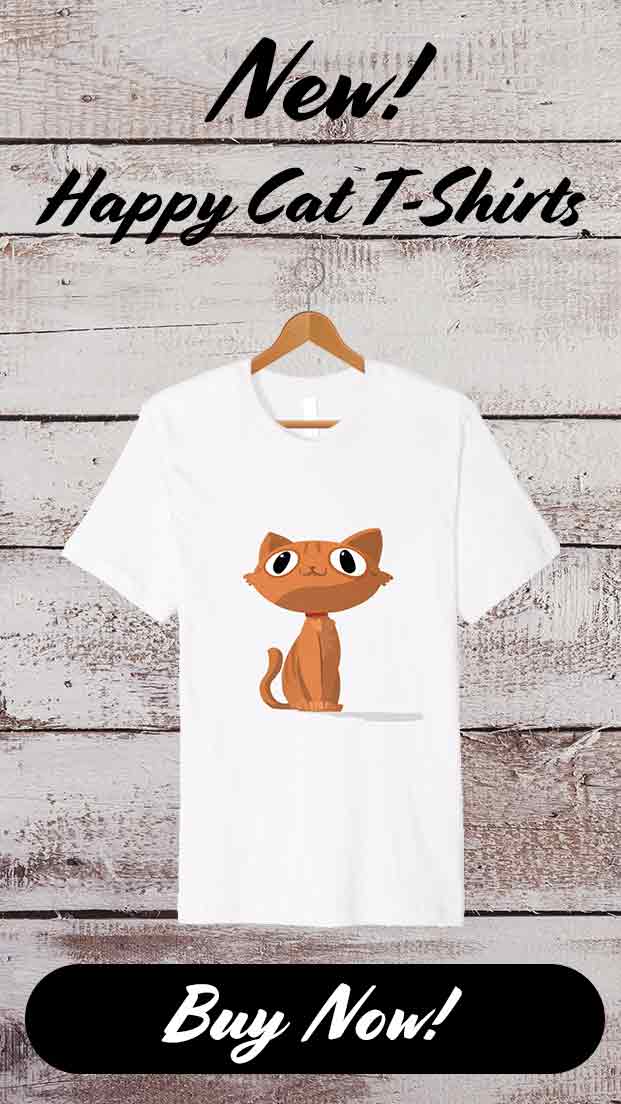 Due to the novelty of this crossbreed, little is known of potential health issues.
Owners of Minskins and Bambinos should consider all the health concerns and care requirements of the Sphynx and Munchkin.
Rare Cat Breeds Summary
The rarest cat breeds in the world have captivated our hearts.
Whether they were born in a barn or are descendants of ancient Rome . . . whether you like short legs, kinky fur, blue eyes or folded ears . . . there is sure to be a breed to fit your lifestyle.
Enjoy your exotic furry companion!
Free Updates For Cat Lovers!
Our cat care articles, tips and fun facts, delivered to your inbox
References And Further Reading
Grueber, C.E. (2015) "Impacts of early viability selection on management of inbreeding and genetic diversity in conservation"
Wright, S. (1932) University of Chicago "The roles of mutation, inbreeding, crossbreeding, and selection in evolution"
Narfström, K. (1983) "Hereditary progressive retinal atrophy in the Abyssinian cat"
Universities Federation for Animal Welfare (2011) "Genetic welfare problems of companion animals: Scottish Fold: Osteochondrodysplasia"
Your Amazing Cat!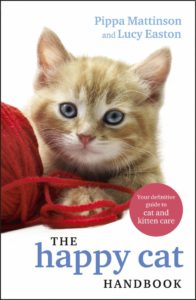 We are so excited to share our new book with you!
If you have enjoyed your visit to The Happy Cat Site we think you'll love The Happy Cat Handbook.
Written by the founders of this website including the author of the hugely successful Happy Puppy Handbook, it's packed with cat care information and fascinating cat facts.
Grab your copy today!
Free Updates For Cat Lovers!
Our cat care articles, tips and fun facts, delivered to your inbox