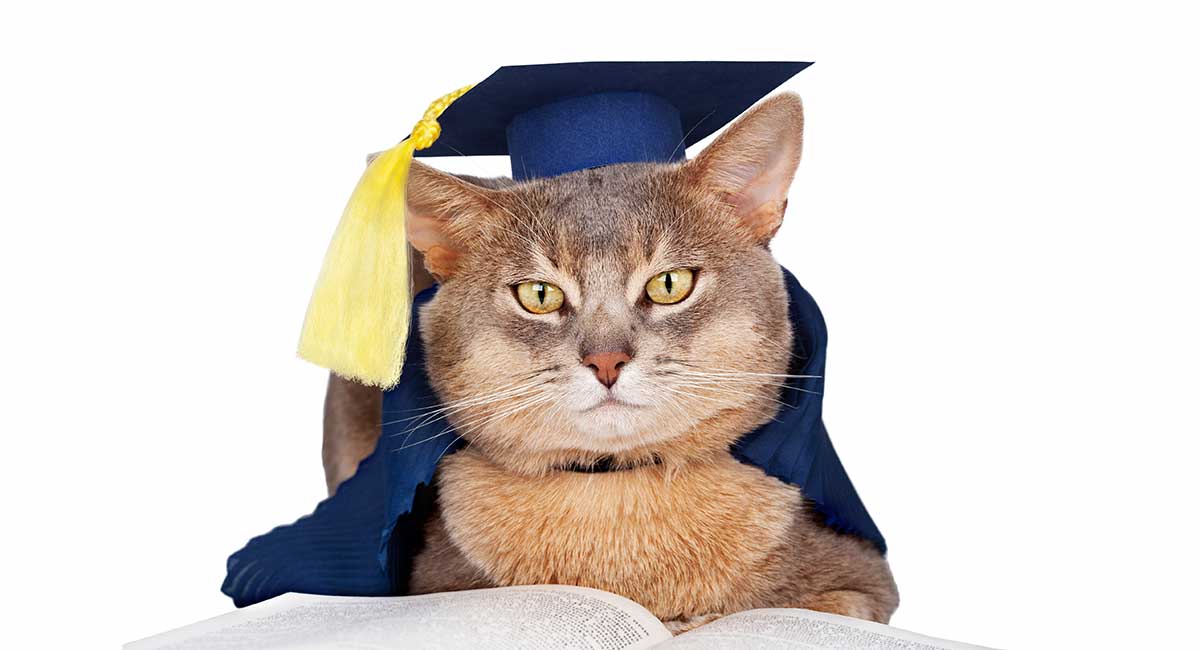 Do you know the smartest cat breed? And are cats intelligent animals?
Cat intelligence was first measured with puzzle boxes. Cats solved them to reveal treats.
They are independent, non-pack-oriented pets. So cats will often try to solve problems on their own – as long as they want to. This is quite different to dogs, but doesn't mean cats aren't intelligent!
Let's find out a little more about how cat intelligence is measured. Plus, is there a smartest cat breed?
What is the Smartest Cat Breed?
Cat owners love to argue about the smartest cat breed with each, of course, arguing that theirs is the cleverest. Well, in this guide to intelligent kitties, why don't we try to answer this question once and for all.
We reckon we have found the most intelligent cat breeds and can't wait to share them with you. Will it stop the arguments? Well, that's another story and knowing cat lovers like we do, probably not!
Ask any cat lover which cat is the smartest, and chances are high you will hear, "My cat!"
Fair enough, but can we really be sure whose cat is the smartest? What are the smartest cat breeds? And are cats are even an intelligent species at all?
Fortunately, we can! We can give an answer to the question, how intelligent are cats? We'll also suggest the most intelligent cat breed.
Let's Find Out
There is no doubt, scientifically speaking, that the intelligence level of cats is sufficiently elevated to merit recognition and additional study.
So, here we will explore the mind of the cat and look at what goes on in there. We will look at clever cats from different breeds, take our best guess at cat IQ, and even attempt to track down the smartest cat in the world.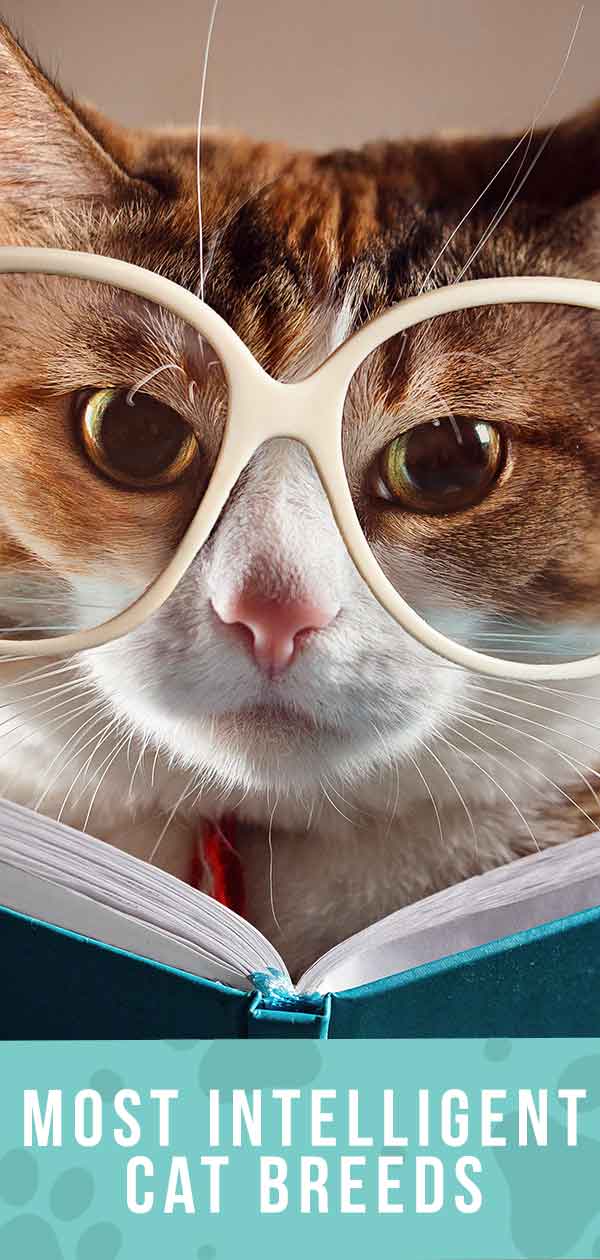 Before we delve into the different breeds, why don't we start at the beginning and look at cat intelligence. It's a subject that has fascinated some great minds for many years. What goes on behind those big eyes?
Cat Intelligence
Cat intelligence has been a subject of intense scientific interest and scrutiny since the late 1800's. People have long known that cats seem to solve problems and gradually learn the best way to do things.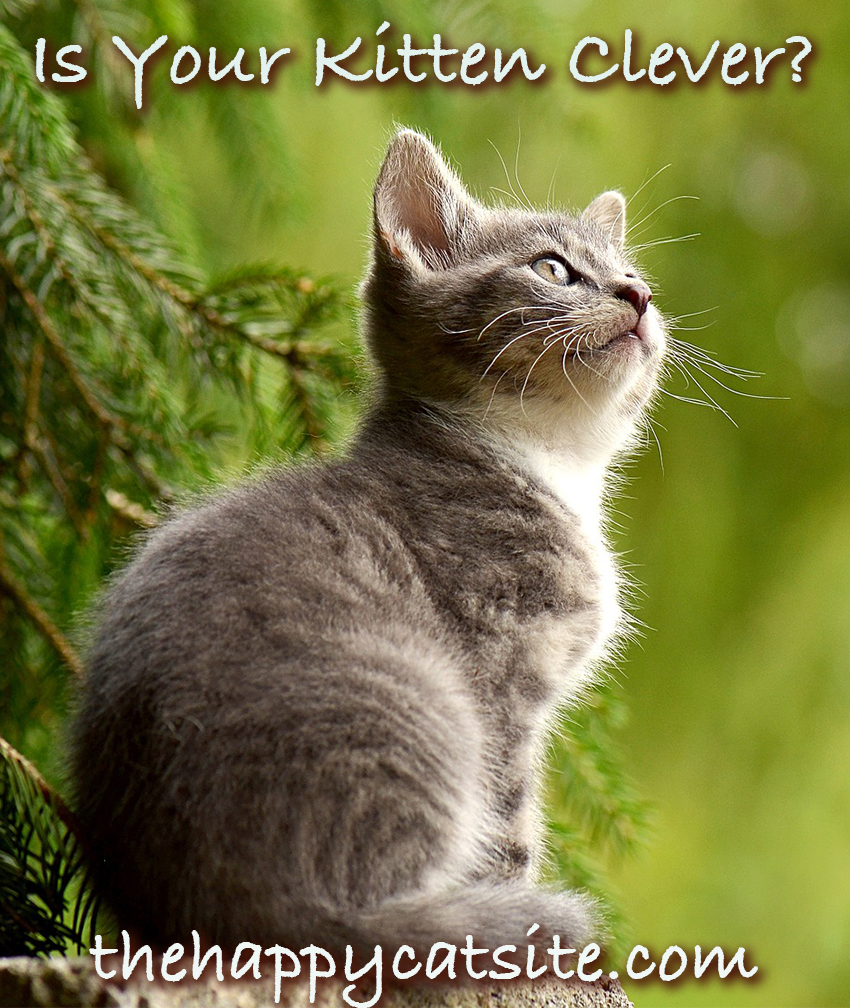 The first modern day researcher to seriously study cat intelligence was the psychologist Edward Thorndike.
He developed puzzle boxes and placed hungry cats inside them. He then placed a tasty piece of fish outside each box and timed how long it took each cat to escape from the box to nab the fish.
Not surprisingly, Thorndike's cats became very good at this task very quickly. There's nothing like an empty stomach and a fishy treat to stimulate feline creativity!
Others gradually built upon the lessons of Thorndike and studied cat intelligence even more intently.
Cat Intelligence Timeline
More recently, a series of research studies verified additional key components of cat intelligence.
1976: Cats demonstrate awareness of time and quantity. [Human babies develop the former around the first month of life and the latter around the fifth month of life.]
1994: Cats demonstrate "object permanence" by seeking out objects that have been hidden. [Human babies develop this around the fifth month of life.]
2005: Cats demonstrate "theory of mind" (awareness of the viewpoint of others) by following a human researcher's pointing cues to locate hidden food. [Human babies develop this around the seventh month of life.]
2013: Cat brain structure is found to be 90 percent similar to human brain structure.
2017: Cats and dogs are tested side-by-side and found to have equal ability to form and retain episodic memory (one facet of self-awareness). [Human babies get this between 15 and 24 months of life.]
Cats vs Dogs
While all the research that has ever been done on the IQ of a cat would appear as a drop in the bucket next to the mounds of data collected to date about canine intelligence. The 2017 study cited here confirms one fact: the average cat or dog is commensurately as smart as the average 2.5-year-old human child.
Anyone who has been a parent to a toddler knows that they can be pretty smart, sometimes. Especially when it comes to using their intelligence to get themselves into trouble!
That said, let's take some time to look at the difference between feline and canine intelligence.
As used here, the term "difference" simply means different – not better or worse, neither more nor less preferred. We had to say that, really – fights between cat owners about which breed of cat is the most intelligent are bad enough.
Cats vs. dogs, on the other hand, can escalate to Defcon One pretty quickly!
Let's just say that cats and dogs have developed mental skills that suit their lifestyle and environment, with each facing very different problems.
Dog Intelligence vs Cat Intelligence
Dogs are pack animals, social to their core. As a result, almost everything dogs do derives from their need for social interaction.
Therefore, dogs typically make for eager, enthusiastic and highly willing research subjects. Humans trained dogs during thousands of years of cohabitation. As you can imagine, we bred them to understand us and perform the tasks we want.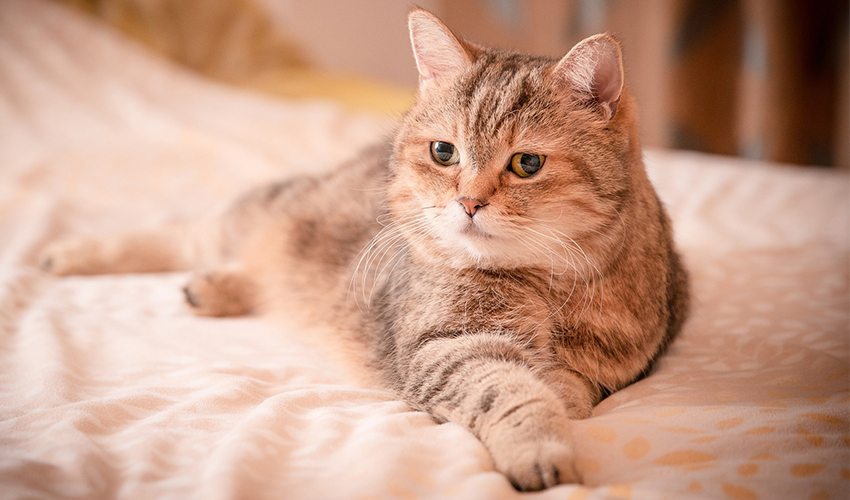 Cats are independent and largely non-pack oriented. While a dog will turn to a human for help completing a complex task, a cat will continue trying on her own – if she wants to, that is. Research has proved that cats can recognize their owner's voice, but will often not respond regardless.
Saying that, why did they need to do research to tell us that. Any cat owner worth their salt knows that already!
Different Roles
Ultimately, the dogs and cats living amongst early humans had different roles. Dogs became hunting sidekicks, bodyguards and herders, partnering with humans to make life easier for both.
Cats, on the other hand, endured a more unstable co-existence with humans. We tolerated them when their talents for mousing or staving off plague were useful. Otherwise, we worshipped them or turned them into demons and witch's familiars.
With such a history, it is little wonder that cat and dog intelligence, while theoretically equal, often express themselves so differently!
So, why don't we get a bit technical and look at the IQ of cats and dogs?
Cat IQ Test
Recent years saw academics focus on studying animal intelligence. Now, more researchers want to answer the question "How intelligent are cats?" Accordingly, you would think a standardized cat intelligence test existed somewhere!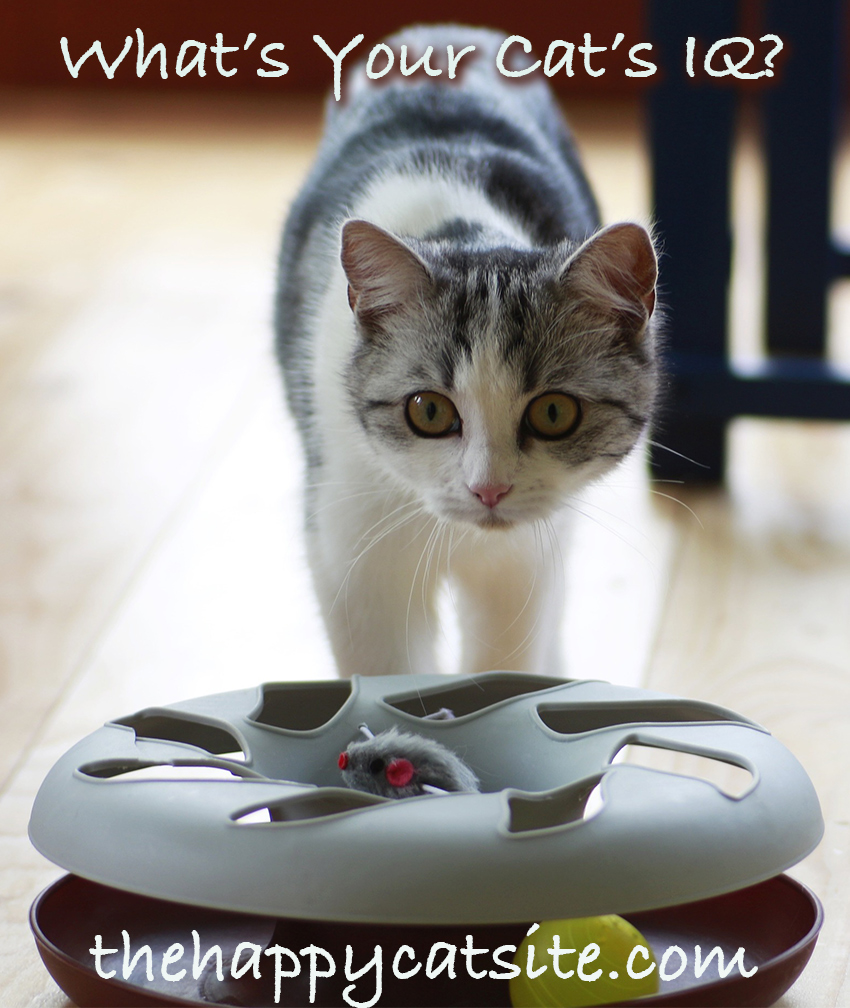 Unfortunately, no such test exists…or at least not yet. Mainly because it's difficult to know when a cat can't do something and when it simply can't be bothered.
Probably the closest thing to a standardized pen-and-paper (or fingers and keyboard) cat IQ test comes from the 1992 book, "The Cat IQ Test." Penguin Books publish this across the world.
Although the test itself is derived from scientific assessment protocols, it is presented as a fun novelty rather than a rigorous research vehicle.
We hope that someone will find something out, because it would be great to know once and for all.
Anyway, we know that cats are as intelligent as dogs and small children. But, what is the most intelligent cat breed, we hear you ask. We'll try our best to answer this once and for all.
The Most Intelligent Cats
Hopefully by now the question of "Are cats smart?" has been well and thoroughly put to rest.
Sure they are smart! As well as fiercely independent, resourceful, and able to learn.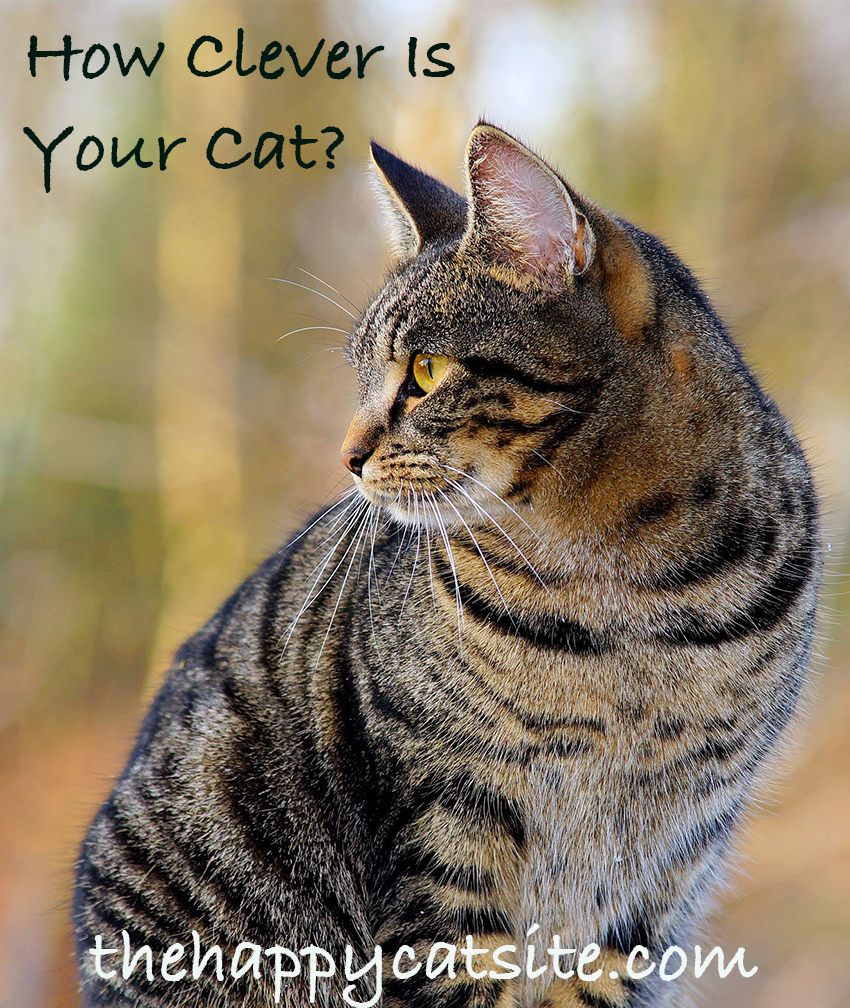 According to Joan Miller of the Cat Fanciers Association (CFA), every cat could be considered a "smarty cat," in his or her own way. As an example, Miller states, all cats can be taught tricks, household rules, or leash walking.
Of course, whether they want to be taught is another matter entirely! Sometimes, a cat simply has better things to do than listen to that big, lumbering human.
So in presenting the five most intelligent cat breeds here, it is critical to recognize that phrases like "most intelligent cats" put a distinctly (and thus unavoidable) human spin on feline intelligence, about which we still know relatively little.
In other words, these five smartest cat breeds can be considered to exhibit specific types of intelligence that humans tend to find most recognizable and praise-worthy.
With dutiful disclaimers made, drumroll please…..let's look for the most intelligent cat breed.
#5. Abyssinian
This beautiful, sleek and elegant feline hails from ancient Egypt and surely draws upon her long and noble lineage. It is likely that these clever cats descended from the Ancient Egyptian sacred cats.
In other words, they managed to persuade humans to worship them as Gods, so they must have some smarts behind the beautiful face!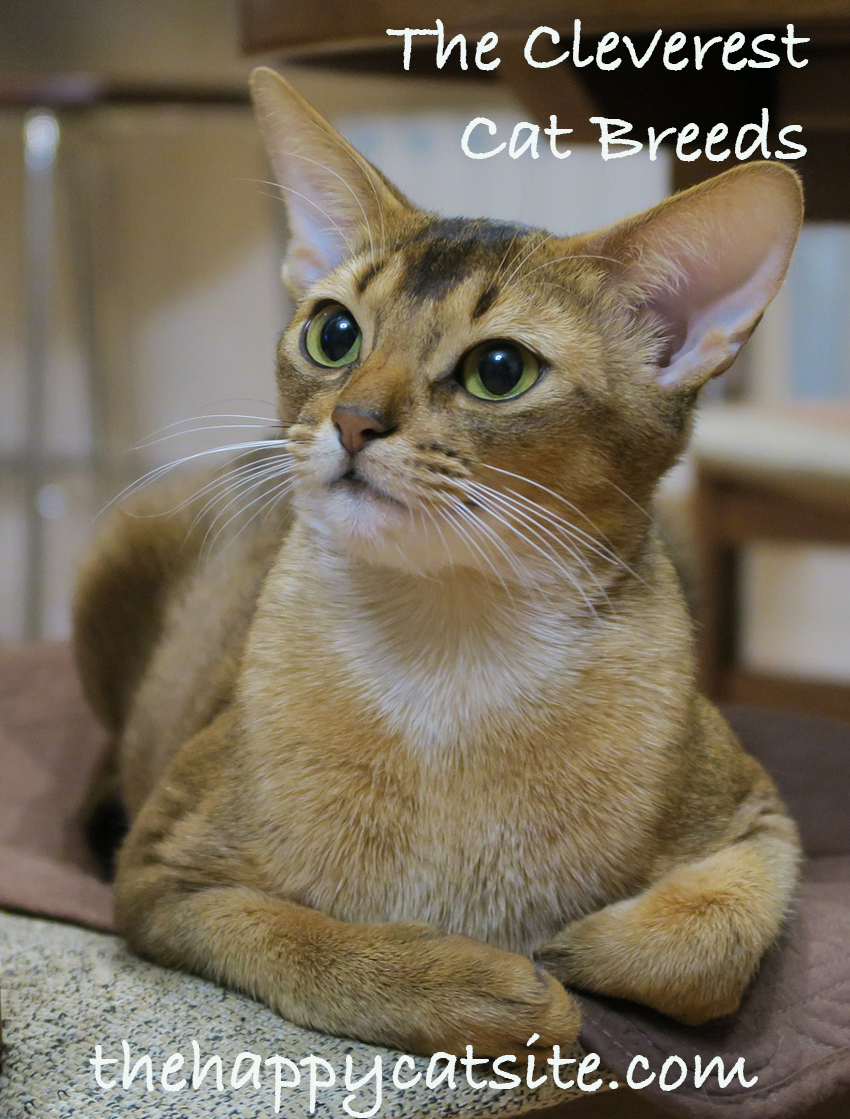 With large, graceful, upturned ears and huge almond eyes that can convey intelligence and empathy at a glance, the "Aby" is an undeniable head-turner.
Abyssinians have a tremendous vocalization range, giving them high marks in verbal and nonverbal communication. They are also unusually affectionate and nurturing for a feline breed, and are able to demonstrate compassion in remarkable ways. They also score major points in memory and ability to learn new things.
So, in our quest for the smartest cat breed, let's move away from the deserts of North Africa to the jungle of South East Asia
#4. Siamese
The Siamese cat achieved worldwide popular recognition via its memorable cameo in the 1955 film "Lady and the Tramp." Arguably one of the most recognisable cats in the world, the Siamese Cat is a master escapologist and one of the best breeds for getting itself into trouble!
They are an ancient breed and, some sources say, became the cats of Siamese royalty. Surely, earning themselves such as a privileged life takes intelligence.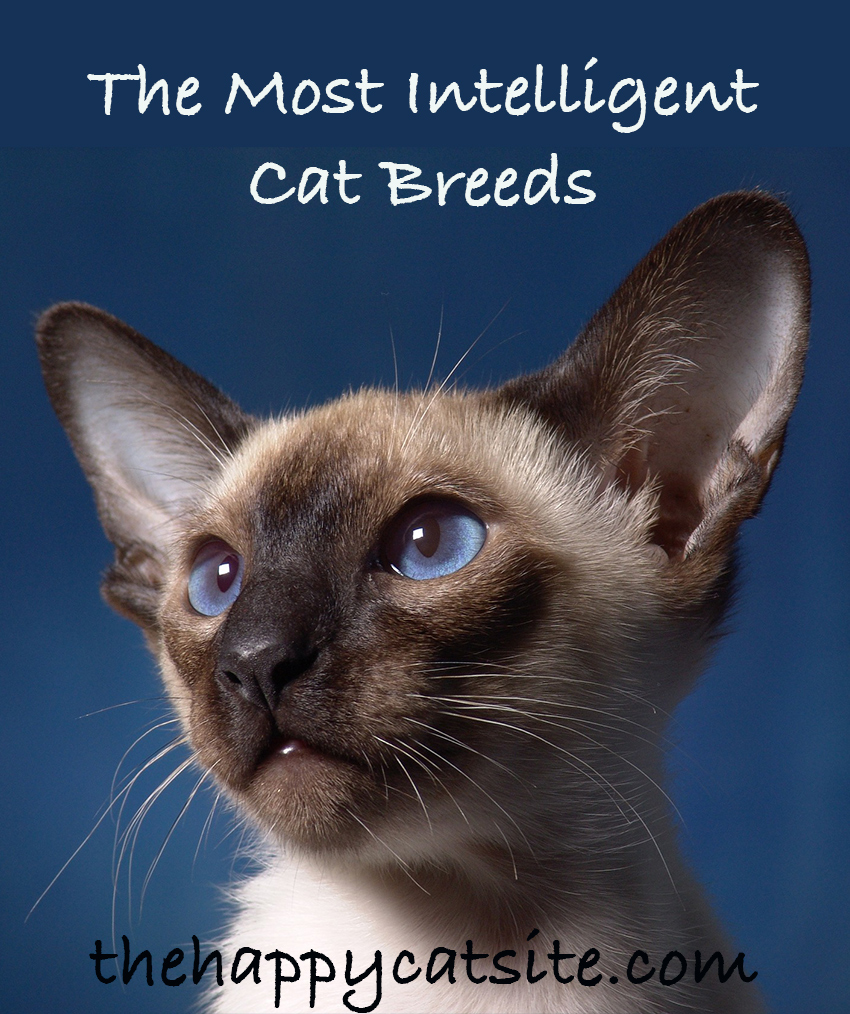 But "Siams," as they are sometimes still called, are no stranger to fame and fortune, hailing as they do from the ancient Asian country of Siam.
Siamese cats are naturally self-confident and vocal, often seeming to communicate on multiple levels simultaneously and in the strongest possible language.
With a powerful memory and instinctive grasp of choice and consequence, they will go for what they want so long as the reward appears to be worth the risk. However, they have competition for the smartest cat breed from Japan.
#3. Japanese Bobtail
This feline is best known by its small "bob" of a tail. A former favored pet of Japanese royals, the bobtail likely owes its modern existence to its hunting prowess and smarts rather than its sleek and aristocratic appearance.
Hmmm…yet another breed that managed to work out how to get into a palace and enjoy the easy life with the finest food…
Bobtails could be considered the acrobats of the feline world, with strength, speed and agility to spare. They are also surprisingly well socialized to people, enjoying interspecies activities such as learning new tricks.
They are full of mischief, enjoy playing with children and love to talk to you with gentle chirrups and nuzzling.
Now, in our search for the smartest cat breed we'll take a hop from Japan to Thailand and the beautiful Korat cat.
#2. Korat
Looking into the eyes of a lovely grey-blue Korat is like gazing into the eyes of feline history. This ancient breed is able to find its way home when it is left in a strange place. It can be remarkably social by cat standards, and able to live in groups.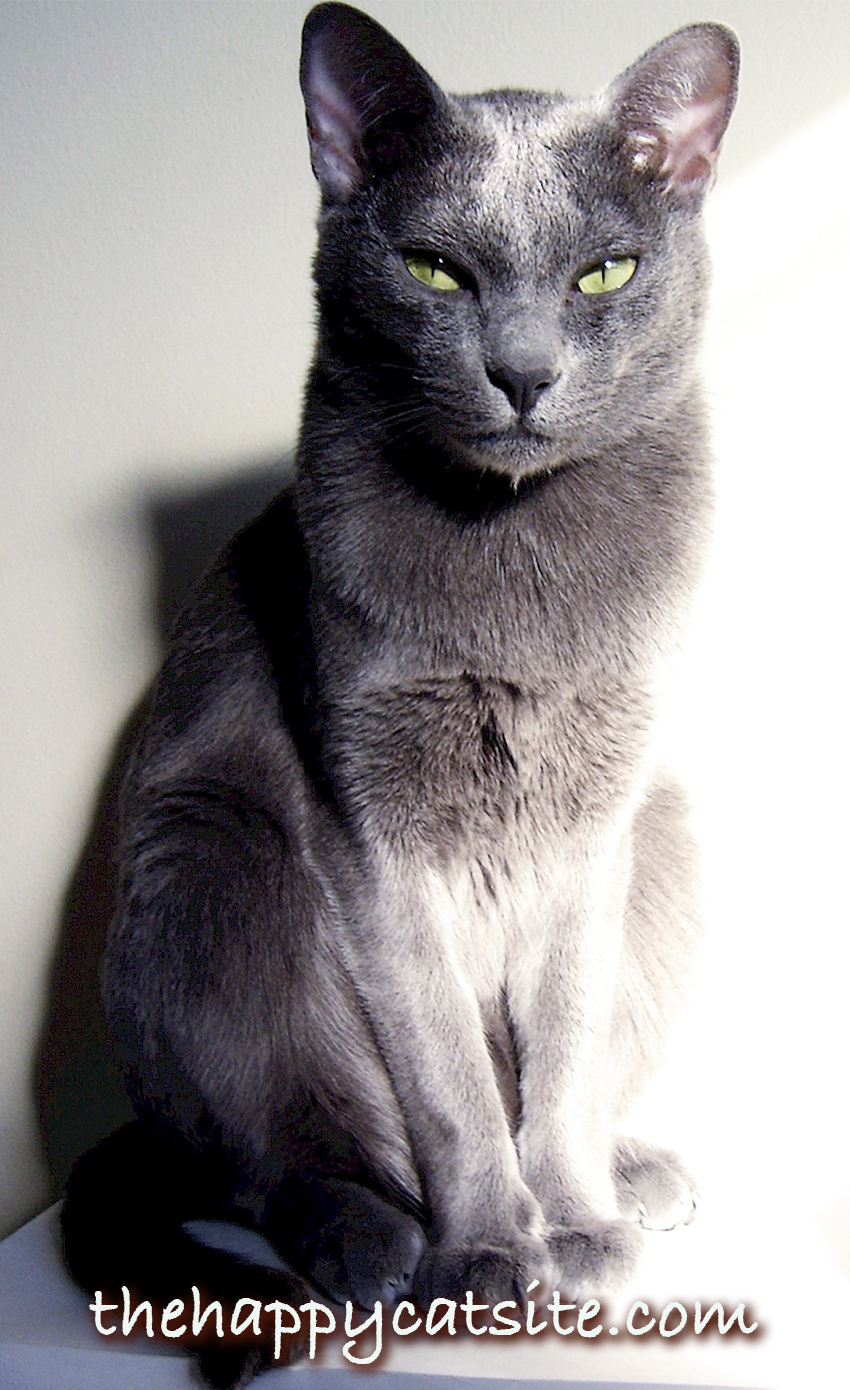 The Korat is one of the earliest/oldest known domesticated cat breeds, hailing from the same neck of the woods as the Siamese.
Korat intelligence initially manifests in the form of a caution and reserve that could seem like timidity. But, these clever cats are far from timid. Rather, they are shrewd survivors who listen more than speak, and select the activities they wish to participate in only after assessing any potential risks.
They are careful and calculating cats, and less prone to getting into trouble than some of the other breeds. If you ask Korat lovers why they adore their cats, they will all say its because they can understand them.
Of all the cat breeds here, perhaps they are the one closest to human emotions and intelligence, and will rarely leave your side. They seem to know what you are thinking and can respond in a way you understand.
Now, from a very human-orientated cat to one that has retained much of its wildness. Our tip as the smartest cat breed – We Know! Most of you will disagree.
#1. Turkish Angora
The Turkish Angora has never relinquished its predatory instincts or skills, which makes this feline fiercely independent and strong-willed. They are great problem solvers, and you can be sure that life is never dull with one of these cats.
Out of all the cats here, they have one of the largest personalities!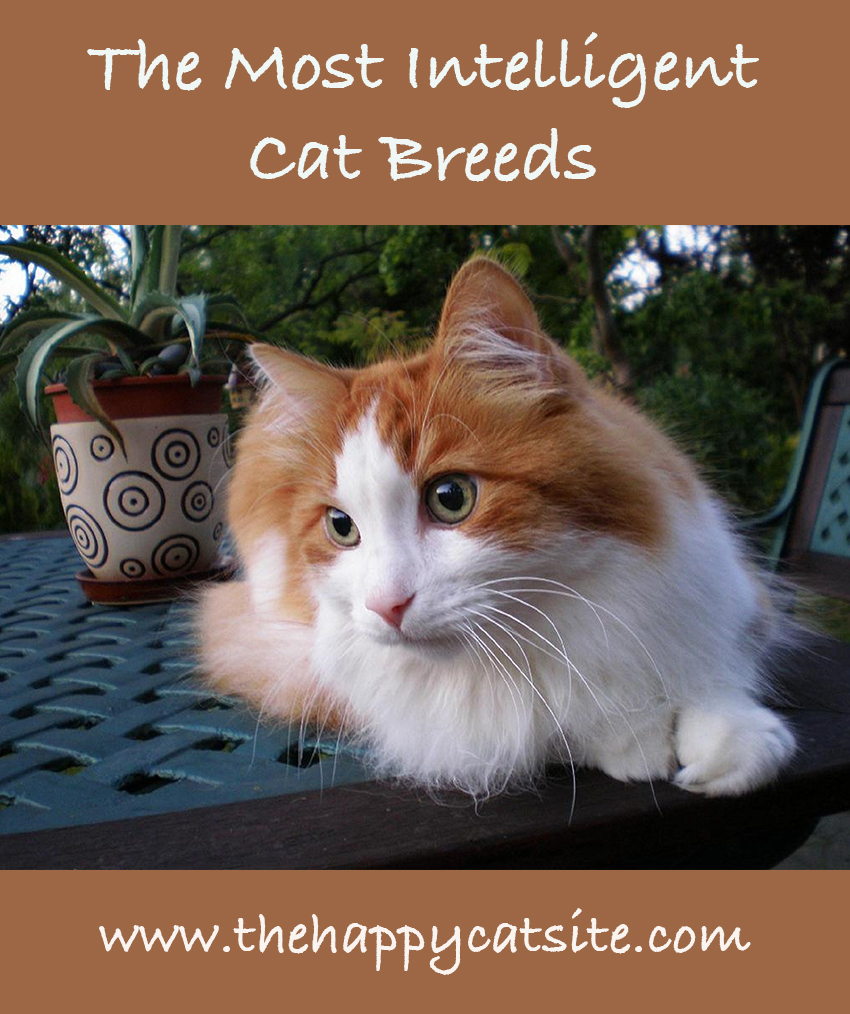 A Turkish Angora who wants something, whether a treat, a toy, attention or something totally off-limits, will rarely stop until she gets it. Even if that means working out a daring plan to break into the food cupboard in the middle of the night.
Most Turkish Angora owners are sleep deprived due to loud noises waking them up late at night!
The Turkish Angora is a quick learner with fast, accurate instincts and a penchant for pranks. Knocking things off counters just to watch them fall, opening drawers or doors to nab prime treats you thought you had hidden far out of reach….this is the spice of life for a Turkish Angora.
And that's why their owners love them!
Smartest Cat Breed
There is another contender that could make our list of smartest cat breeds.
In an intriguing research study conducted at a Parisian veterinary school, the Sphynx (hairless) cat took top marks as the "friendliest" cat – winning out over 14 other breeds and 129 other contestants.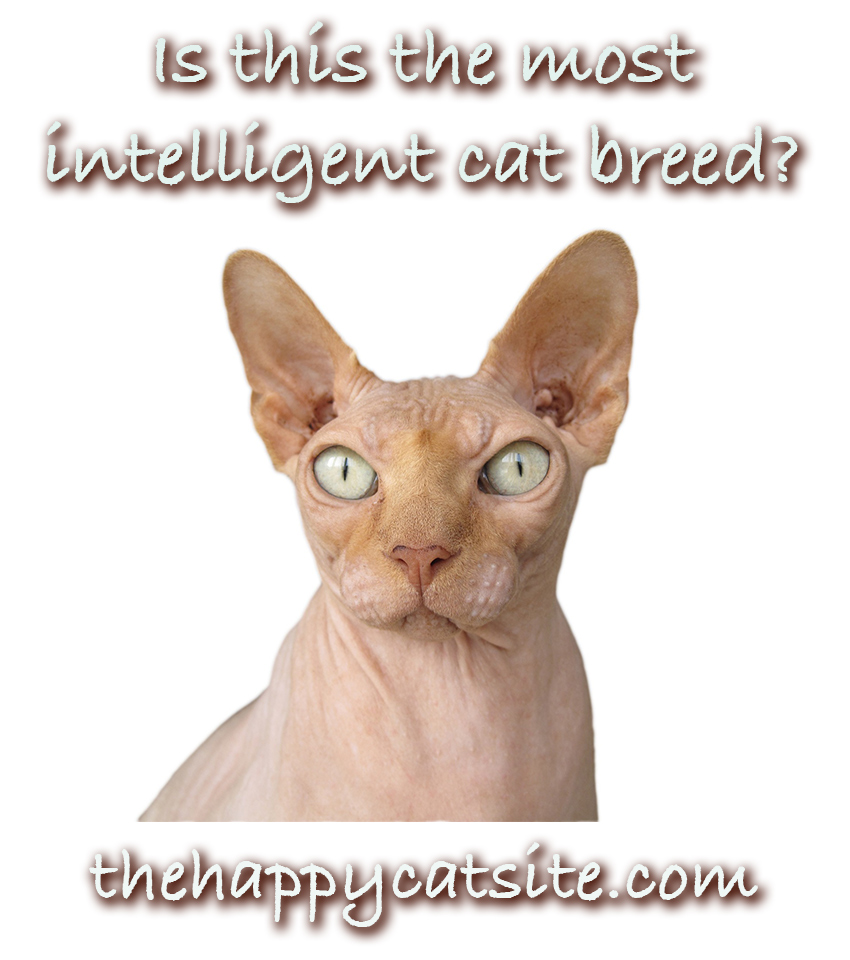 But does "friendliest" automatically rate the title of "smartest" as well?
In this case, Animal Planet agrees with the Parisians, and has granted the Sphynx top honors as its pick for "smartest cat breed."
The Sphynx was the only cat to score a perfect "10" out of 10 on the Animal Planet intelligence test, although several other breeds came close.
Interestingly (and in support of the "smartest cat" designation), the Traditional Cat Association (TCA) describes the Sphynx as part cat, part child, part dog and part monkey, and points out that this breed often appears to have hands instead of paws.
Honorable Mention
We're not sure about this one, yet, but these clever cats are worth an honorable mention.
We've looked at some of the smartest cat breeds, but there are some extremely smart individual cats on record. These can claim to be the most intelligent cats in the world.
Smartest Cat In The World
As we mentioned earlier in this post, the cat owner who doesn't think their feline is the smartest. cat. ever. is a rare owner indeed.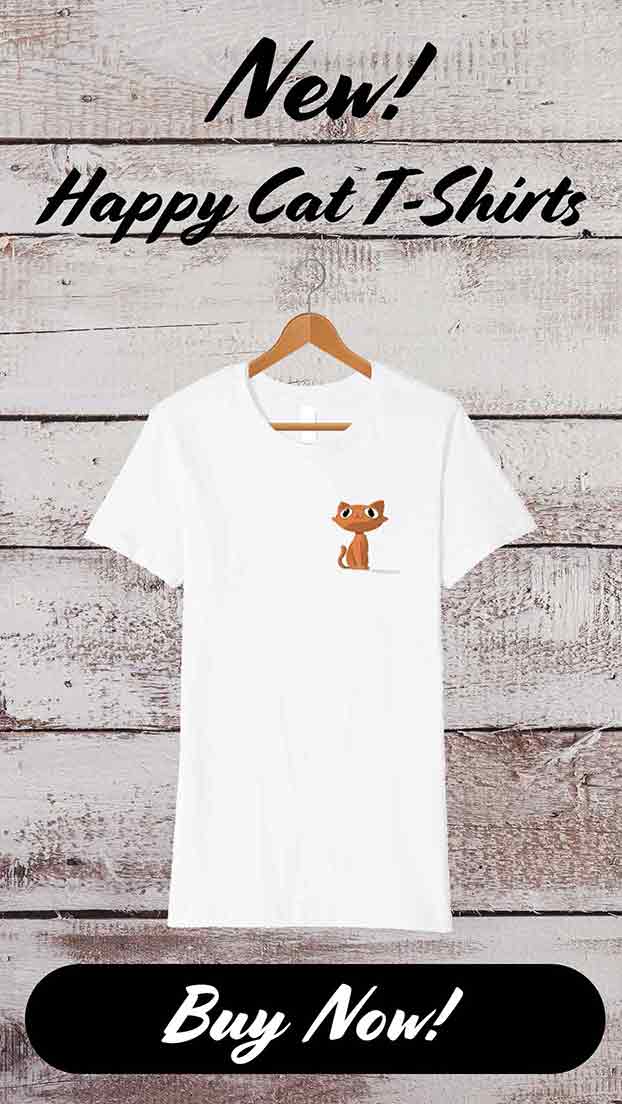 If you ask the internet, a number of additional feline candidates present themselves for consideration.
For instance, there is Didze, the cat from Australia who can perform 20 tricks in 60 seconds, which turned her into a card-carrying Guinness Book of World Records titleholder.
Next we have Kido, the so-named "David Blaine of cats,". Apparently finding the complexities of the shell game, where a toy or treat is hidden under only one of three moving cups, about as taxing as the average nap.
Didga can apparently do any trick a dog can do. But perhaps far more miraculous – she seems to actually want to do them!
All that being said, our vote goes to the now-deceased Sullivan. He was a rescued Maine Coon, who was trained in the style of Alex, Dr. Irene Pepperberg's late great African Grey parrot. Sullivan could identify colors, shapes, numbers and abstract ideas (same/different, bigger/smaller).
This is all great to know, but can we rate cat intelligence somehow?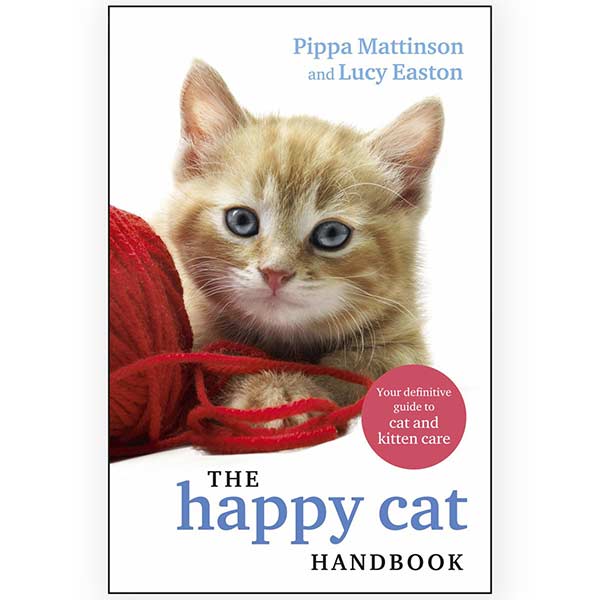 How Do We Rate Feline Intelligence?
Rating feline intelligence or the smartest cat breeds is definitely not a task for the faint of opinion, and academics still argue about the best way forward.
This is a fast-moving target at best, especially given ongoing challenges with recruiting research subjects. It may not ever be possible to state definitively that one smartest cat breed, or one cat, is cleverer than all the rest.
But already it is clear that, as with humans, felines display so many different types of intelligence wrapped inside robustly well-developed and equally unique personalities.
Smartest Cat Breeds
The highly vocal and social Sphynx cat trying to curl herself around your neck like a shawl….intelligent.
The chattery Bengal who sings along to your favorite DVD (right before plucking it out of the player and pouncing on top of it)….intelligent.
The teensy Singapura who can fit into practically any space you particularly do not want him to go….intelligent.
The Cornish Rex, so "dog-like" she actually retrieves items you throw – as well as items you don't throw….intelligent.
Oh, and your amazing, adorable, precious, perfect, soon-to-be-viral sensation of a feline….intelligent.
Definitely. What we are saying is, all cats are smart, so if we didn't mention yours as the most intelligent cat breed, please don't hurt us!
Do You Have A Clever Cat?
Is your cat one of these smartest cat breeds? Do you think your cat could compete for the most intelligent cat title? What does he do that makes him stand out from the rest?
What do you think is the most intelligent cat breed?
Why not let us know all about your smart kitty in the comments section below! We love hearing great stories about cat intelligence and some of the pranks they played on their owners.
Tell us which you think is the smartest cat breed!
References And Further Reading
McLeod, S. A., "Edward Thorndike," Simply Psychology, 2007.
Soniak, M., "4 Facts About Your Cat's Brain," PetMD, 2016.
Brogaard, B., D.M.Sci., Ph.D., "How Smart Is Your Cat?", Psychology Today, 2013.
Tagaki, S., "Use of incidentally encoded memory from a single experience in cats," Science Direct, 2017.
Schultz, C., "Scientists Confirm That Cats a) Are Pretty Smart, b) Don't Really Care What You Want," Smithsonian Magazine, 2014.
Blumenstock, K., "Top 8 Smartest Cat Breeds," PawCulture, 2017.
Your Amazing Cat!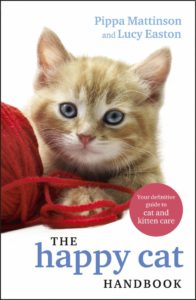 We are so excited to share our new book with you!
If you have enjoyed your visit to The Happy Cat Site we think you'll love The Happy Cat Handbook.
Written by the founders of this website including the author of the hugely successful Happy Puppy Handbook, it's packed with cat care information and fascinating cat facts.
Grab your copy today!