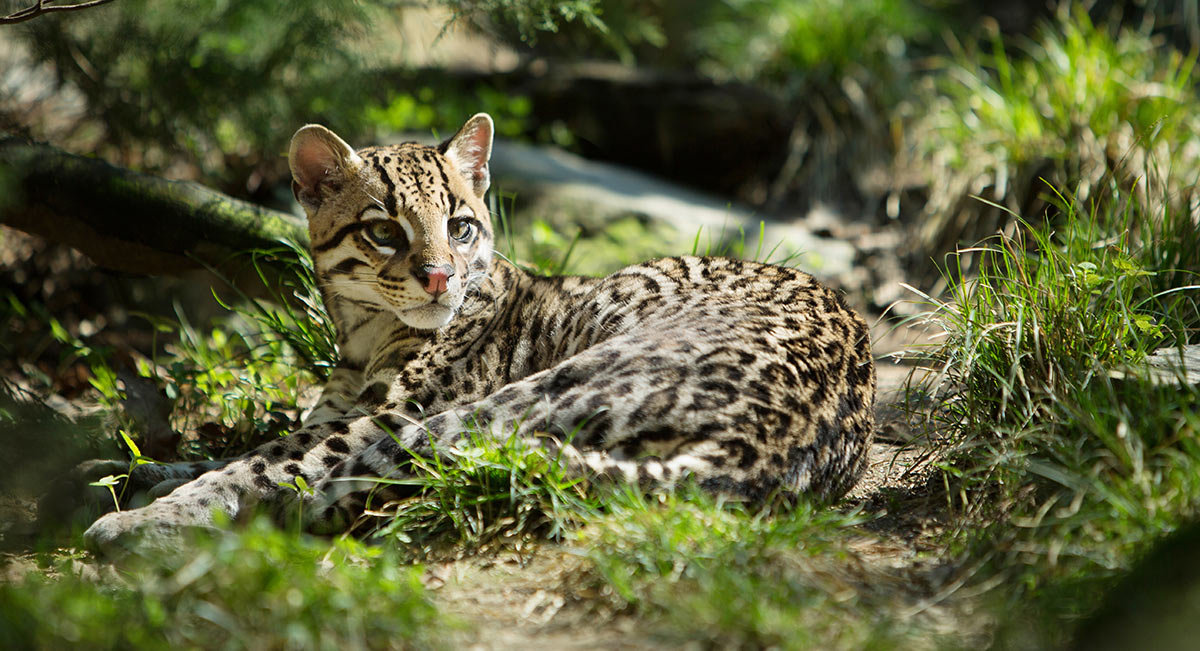 We all love our own pet cats, but there is a big wide world of other wild and domestic cats that are amazing too. In this article we bring you a fascinating guide to extinct cats from historian Meg Austwick.
Discover what ancient extinct cats were like, and why they aren't around any more. And find out more about some of our extinct domestic cat breeds.
There are many animals categorized as extinct across the world, and within this, many different breeds of cat.
There are many big cats across the world that have unfortunately become extinct, as well as some domestic ones.
Today, we will identify some of the different cats that are now extinct. As well as consider the possible causes that contributed to this.
Should we be worried about more of our beloved felines falling into this category?
What is extinction?
To be extinct means that a species has completely died out. There are no more living animals of this species in conservation or in the wild.
When people hear the word 'extinct' many immediately think of birds like dodos. Creatures have been extinct for hundreds of years!
However, species become extinct around the world more commonly than you'd think. There are many reasons for the extinction of different animals, and we will look at some of those below.
Domestic cats are a thriving species, but some of their ancestors and close relatives have been lost to us forever. Our house cats have also, like our dogs, become divided into many different types or breeds.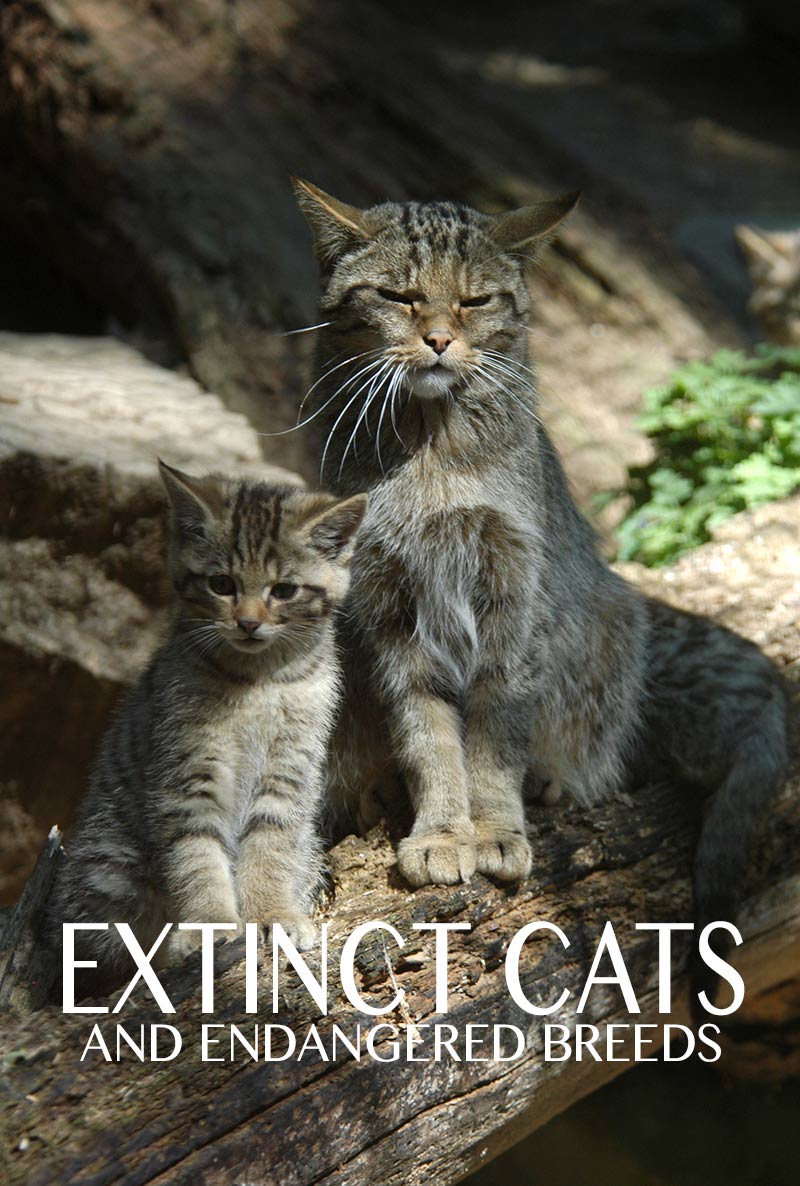 We sometimes also use the term extinction when referring to different breeds of animal that all belong to the same species.
Extinction of a breed is less serious than extinction of a species because in theory, breeds can be recreated by careful breeding.  In practice, once a breed is lost, it may never be recovered.
Why do animals become extinct?
Different animals can become extinct for multiple different reasons; each case can be caused by unique factors depending on the circumstances.
One major question asked when discussing these causes is "can we stop it from happening?"
Some of these causes are much easier to stop than others, but each one is complex.
We'll discuss a few of these reasons in more detail next.
Extinction due to disease and predators
Some animals could suffer from a new fatal disease which wipes out its species.
However, extinction can also be caused by other animals, such as predators.
Predators, including humans, can hunt certain species like some of the extinct cats we'll talk about below, into extinction. Over-hunting caused by humans is a huge risk to the existence of different species.
The introduction of new predators to certain environments often causes extinction in species, as the animals being preyed on are not used to the new danger and thus are not able to protect themselves from it.
The balances in animals' environments are very delicate, and just one change can often have detrimental effects.
Extinction due to changes in climate and environment
One of the most well-known causes of extinction is climate change, which consequently prompts environmental change.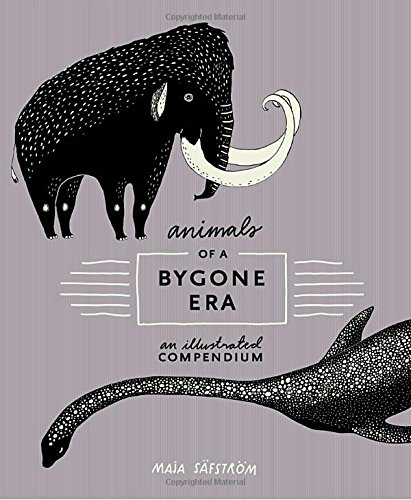 This environmental change can threaten the existence of certain species, even causing extinct cats to cease to exist.
The speed at which climate change causes environmental change, such as rising temperatures and new weather patterns, happens too fast for certain species to keep up; they cannot adapt at the same pace, bringing about their extinction.
Cat extinction due to fashion trends and over-hunting
One large reason contributing to the extinction or endangerment of wild cats is the trend and desire of some people to keep them as pets.
This may seem far-fetched at first, but it is more common than you might think.
Not only is this detrimental to the animals because they are being removed from their natural environments (and so are prevented from breeding further), but many die in the actual transportation and capture processes.
For instance, in trying to capture cubs, parent-cats can be killed.
For many people, owning exotic animals is a display of wealth and status; it is a fashion accessory, and not in any way a concern for the health and preservation of these animals.
Big cats are commonly hunted for their fur, or even for the medicinal values their parts are said to possess in some countries. Over hunting can cause extinction in many species. This was the case with many extinct cats, and some breeds today which look likely to sadly join the extinct cats ranks.
At times this hunting is not even done to obtain fur or products to sell on. Hunting tourism has a large culture in countries around Africa, as an example.
This means people can pay to hunt wild animals, often as trophies to show others.
How do we know about extinct animals?
When animals no longer exist and live alongside us, it can appear difficult to find out information on these species.
For example, we have an extensive knowledge of cats that are potentially going to become extinct in the near future because we live alongside them, and are able to study them.
However, some cats, especially big cats, became extinct thousands of years ago.
In order for us to find out more about these big cats we have to rely on things such as fossils, and DNA techniques.
Paleontologists help us learn more about long-extinct animals, as their knowledge about tectonic plate movements, fossilization and ecosystems from thousands of years ago can help make sense of ancient habitats and piece together the lives of these animals.
Extinct cat fossils
Fossils are vital, as from these we can learn precise information about the inner mechanisms of animals' bodies, such as strength and placement of their muscles, nerves and so on.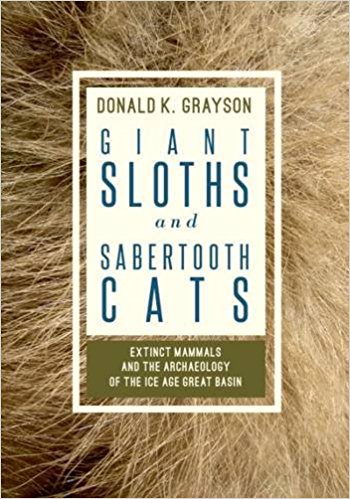 This can also help us gain knowledge about the preserved animal's diet, through study of the shape of the skull, teeth and strength of jaw muscles.
We can also use the site of the fossil to obtain information about the ecosystem that the animal lived in.
Although this cannot guarantee us complete knowledge, as some things, such as body fat, can't be known through fossil examination, we can gain a sufficient enough knowledge of the animal to recreate an estimated picture.
To get information about the behaviour of long-extinct animals, scientists also use animals that exist nowadays for comparison.
Extinct big cats
There are lots of examples of extinct big cats we can look at, ranging from those that became extinct thousands of years ago, to those that only became extinct in the last few decades.
Sabretooth cats
One of the oldest and most immediately thought of extinct big cats that we know of is the Sabretooth cat (also known as the Smilodon and Homotherium), which became extinct around 13,000 years ago.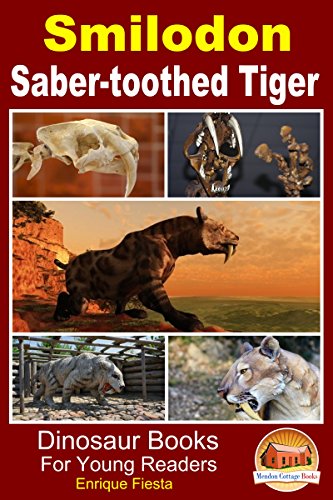 From what we have discovered about these big predators, sabertooths bear little resemblance to big cats around today.
Since these cats became extinct such a long time ago, our knowledge of them is discovered through fossils.
American Cheetah
This extinct cat, also known as the Miracinonyx, despite its name bears a striking resemblance to the modern puma more than any other big cat.
Examinations of fossils allowed us to distinguish the American Cheetah as a separate group rather than an earlier, ancestral puma.
American Lion
Another one of the extinct cats that went extinct thousands of years ago is the American Lion.
Despite isolation from African and Asian lions, the American Lion is often compared to modern lions.
These big cats have been studied through fossils. Through this scientists and paleontologists have estimated that these felines were around 25% larger than lions that exist today.
These cats were carnivores, with a stronger bite than modern lions and long legs and retractable claws to aid in hunting prey.
The presumed cause for the extinction of these animals is a combination of factors, such as the changing climate and economic disruption caused by paleolithic humans.
Eastern Cougar
These extinct cats were declared extinct in 2011, although there was speculation about its existence before then, as it was so rarely seen.
There have even been claims that this feline has been extinct since the 1930s, even though it has only been on the endangered species list since 1973.
When investigating whether the Eastern Cougar was extinct, the U.S. Fish and Wildlife Service concluded all apparent sightings were of different types of cougars.
Bali Tiger
The Bali tiger is another extinct big cat. It lived on the island of Bali in Indonesia.
These tigers were relatively small in comparison to others; they were similar in size to leopards.
They preyed on other animals that lived in the same forested areas of the island. The only known predator of this big cat was humans. Both natives and Dutch colonists hunted the Bali tiger, contributing to its extinction.
Bali tigers were said to last for a couple of decades after the last known one was killed in 1937.
Caspian Tiger
These extinct cats were distinct from other tigers due to their larger legs, making them appear generally bigger as a breed.
The Caspian tiger preferred to inhabit areas with close proximity to water, however, this habitat was also preferential for humans.
This led to the hunting of the big cats, and of their prey by humans, which contributed to their official extinction in the 1970s.
Extinct wild cats
There are some cats that no longer exist in the wild, only in captivity. Therefore, whilst they're not technically extinct, they're very near it and are worth noting.
Barbary Lion
The Barbary lion is a prime example of a cat that is now extinct in the wild.
These lions have long, dark manes, lived in prides and were once considered one of the biggest subspecies of lions that existed.
There are concerns that Barbary lions are actually extinct in captivity, as well as in the wild.
There have been reported sightings of these extinct cats in the 1950s and 1960s around Morocco and Algeria, and even some sightings in the past few decades, however none of these have been proven.
The Barbary lion is considered extinct both in captivity and the wild by the International Union for the Conservation of Nature, however there are some lions in European zoos that are considered part, but not full, descendants of these big cats
Extinct domestic cat breeds
Most people, when thinking about extinct cats, would immediately think of big, wild cats.
However, domestic animals can become extinct too.  And when a breed of cat for example, dies out, and there are no more individuals of that breed left, we refer to these cats as extinct
This can happen simply because a breed falls from popularity.
There are many claims for 'mythical' cats that have existed in the past but little hard evidence for most of them.  Two cat breeds that have been lost to us are the Mexican Hairless Cat and the Oregon Rex Cat
Mexican Hairless Cat
This cat was a small, mostly hairless cat that originated in Mexico, although it was also owned by people in New Mexico in the US.
It is said to descend from a hairless cat in South America, but also to have physical markings characteristic of a striped tabby.
Oregon Rex
The term rex  in cats, is used to denote a short curly coat.
The Oregon Rex cat was named for the state of Oregon in which the breed was first found in the 1950s.
While playful and friendly, the breed was reputedly difficult to handle  and the breed disappeared during the 1970s
Cats near extinction
Some of the causes of the extinction of the breeds we have looked at above are still happening and affecting different species of cat even as you read this article, such as the constant effects of climate change on delicate ecosystems and the destruction of habitats by human industrial expansion.
This leads to the fact that many other cat breeds are in danger of becoming extinct, and many are categorised as endangered and critically endangered at the moment.
Iberian Lynx
Due to climate change, there are fears that the Iberian lynx will become extinct in as little as 50 years.
These big cats suffer from the loss of their main food, the rabbit, as well as poaching and the destruction of their habitat.
Some researchers argue it is possible for us to prevent this extinction and attempt a re-introduction of the Lynx, expanding its existence at least for a few more decades, but others argue extinction is inevitable even if we meet targets to curb carbon emissions.
South China Tiger
The South China tiger's numbers in the wild were severely reduced by an influx of hunting after the 1950s.
Hunting was banned in 1979 by the Chinese government, but only 17 years later the numbers of the breed were down to below 100, potentially as little as just 30.
The South China tiger, according to the World Wildlife Fund has not been seen in the wild for over 25 years.
However, although there are arguments this tiger is extinct in the wild, it is still only classified as critically endangered.
West African Lion
The West African Lion is another critically endangered big cat, who is suffering from a lack of sustainable prey, habitat destruction and death at the hands of humans.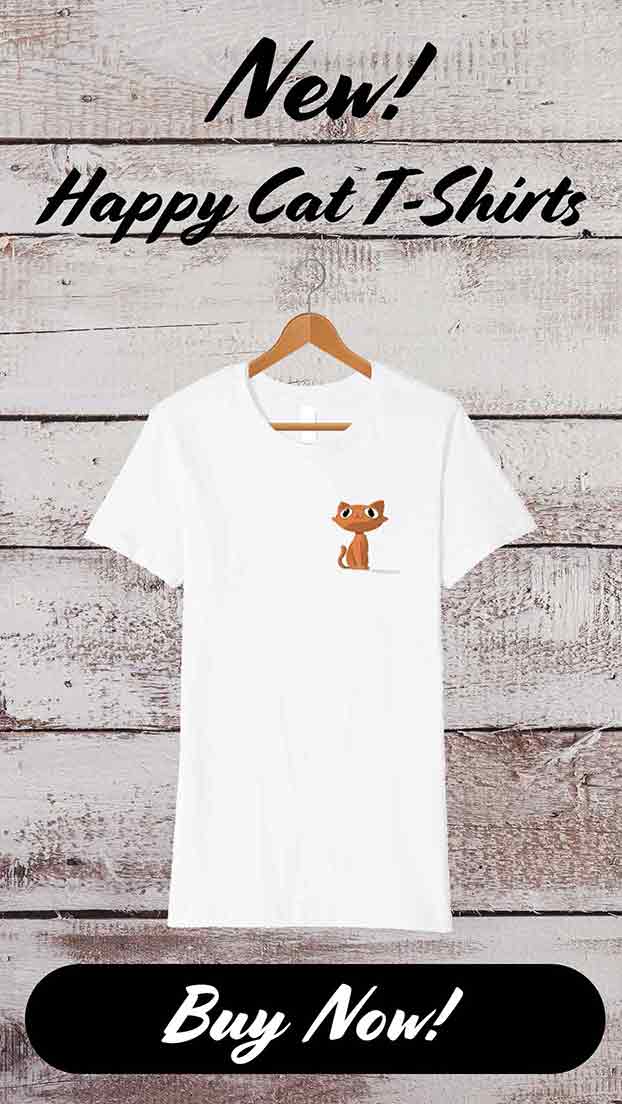 The majority of these big cats now exist within a conservation complex in Benin, suggesting that if their population continues to deplete, they will soon become extinct in the wild.
Amur Leopard
The Amur Leopard that inhabits eastern Russia and north-east China is also critically endangered.
This big cat is affected by climate change, habitat change (such as deforestation) and the illegal wildlife trade.
It is estimated by the WWF that as few as 70 of these leopards remain in the wild.
However, conservation work for the Amur Leopard is seemingly prompting a rise in their population, suggesting a less gloomy picture than we see for some other big cats.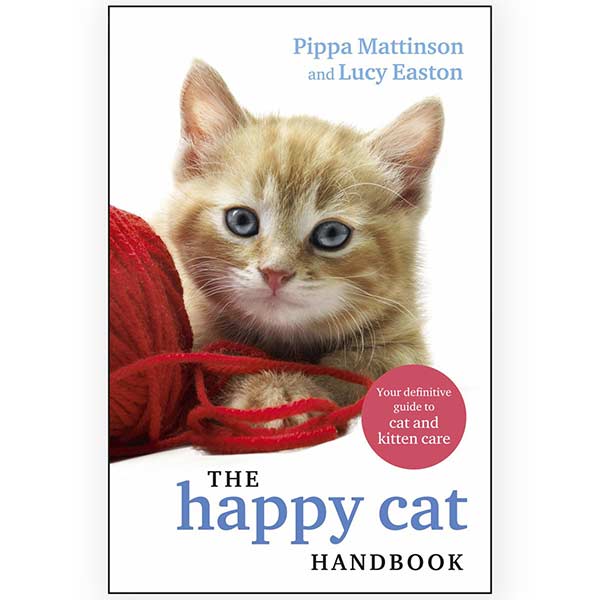 In addition to this, hunters of this big cat in Russia can be jailed for over two years, showing attempts to combat the loss of another beautiful big cat.
Snow Leopard
Another species of leopard that suffers from a declining population is the snow leopard, which is currently categorised as endangered.
These cats suffer from the same issues as the Amur Leopard: habitat destruction, climate change and conflict with humans.
It is often hard to pin a specific number on these big cats as they are so well camouflaged in their natural habitat. However, a decline in their numbers has been observed.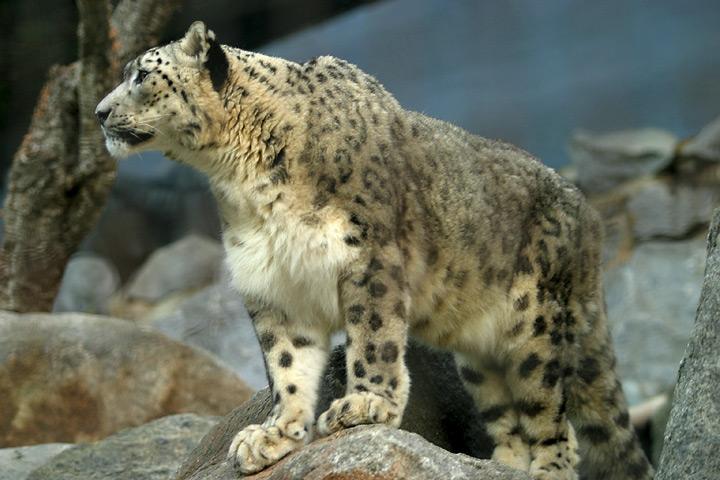 It is important to preserve these big cats. As with many other predators we have looked at in this article, they are vital in sustaining a balanced environment.
Without snow leopards hunting the sheep and goats that they eat, there could be too many herbivores. With more sheep and goats needing to be fed, there would potentially be less food on the snowy mountains for other animals. This would cause more species to suffer.
Extinct Cats
Overall, it is clear that many different types of cats have fallen into the extinct category. And it appears we are at risk of losing even more.
Thanks to many scientific techniques we are able to gather information about extinct cats that have been extinct for hundreds, even thousands of years, which can also help us trace back the ancestry of cats that exist today.
There are many causes contributing to the extinction of cats.
However, things don't look totally bleak. As conservation efforts are being made globally in an attempt to prevent more big cats from dying out.
Is there anything more you think we can be doing to help protect some of our most beautiful animals from becoming extinct?

Free Updates For Cat Lovers!
Our cat care articles, tips and fun facts, delivered to your inbox
References and Further Reading
Ross Barnett, Ian Barnes, Matthew J. Phillips, Larry D. Martin, C. Richard Harington, Jennifer A. Leonard and Alan Cooper, 'Evolution of the extinct Sabretooths and the American cheetah-like cat', Current Biology, 15:15 (2005)
Fordham, DA et al. (2013) Adapted conservation measures are required to save the Iberian lynx in a changing climate NATURE CLIMATE CHANGE
Ida M. Mellen, 'The Origin of the Mexican Hairless Cat', J Hered, 30:10 (1939), pp. 435-436
Your Amazing Cat!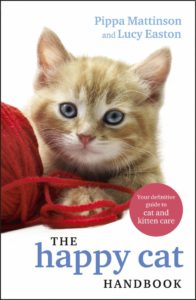 We are so excited to share our new book with you!
If you have enjoyed your visit to The Happy Cat Site we think you'll love The Happy Cat Handbook.
Written by the founders of this website including the author of the hugely successful Happy Puppy Handbook, it's packed with cat care information and fascinating cat facts.
Grab your copy today!
Free Updates For Cat Lovers!
Our cat care articles, tips and fun facts, delivered to your inbox