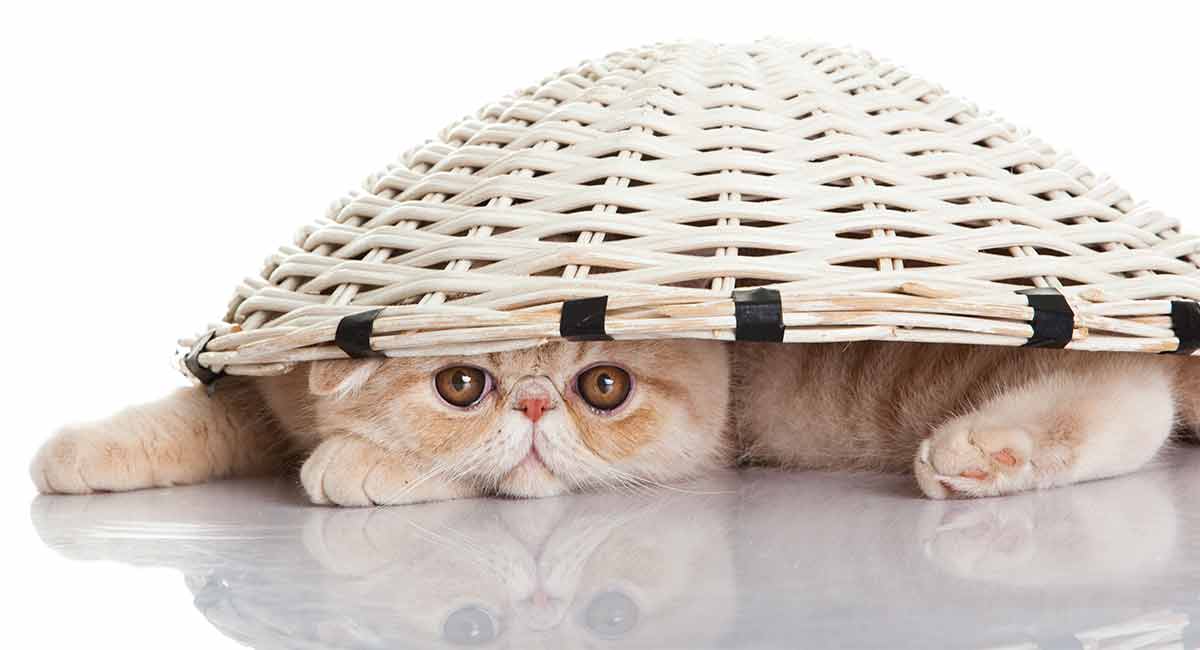 When you're considering owning an Exotic Shorthair shedding can be a top concern. But with proper grooming, this beautiful breed is easily maintained.
The Exotic Shorthair, also known simply as the Exotic, was created to be a shorthair version of the Persian.
People who fall in love with the Persian personality, but are not able to dedicate the time to caring for their long hair, lean towards the Exotic Shorthair.
In the 1950s, breeders began to cross the Persian cat with the American Shorthair cat.
This created the Exotic Shorthair, which is now recognized as an outcross breed.
The Exotic has the same flat face as the Persian and a similar temperament as well.
The main difference between the two cousins is their fur.
The Exotic Shorthair has a shorter coat than a Persian, but it is equally plush.
It is double layered – it has a fleecy undercoat and a typical topcoat.
Exotic Shorthair Shedding
For the most part, Exotic Shorthair coats are easily managed.
The Persian, the Exotic's cousin, has a longhaired coat that sheds regularly.
Exotic Shorthair cats, however, are bred to have a lower maintenance coat.
They are able to handle their own grooming for the most part.
That being said, the plushness of their double-layered fur means that they still shed more than other shorthair cats.
The Exotic Shorthair undercoat does blow out seasonally, which will require more work.
They'll need frequent brushing to remove the dead hair before it ends up as a mess in your house, or hairballs in their throat.
Exotic Shorthair shedding is much more easily managed than the Persian, but it still involves work.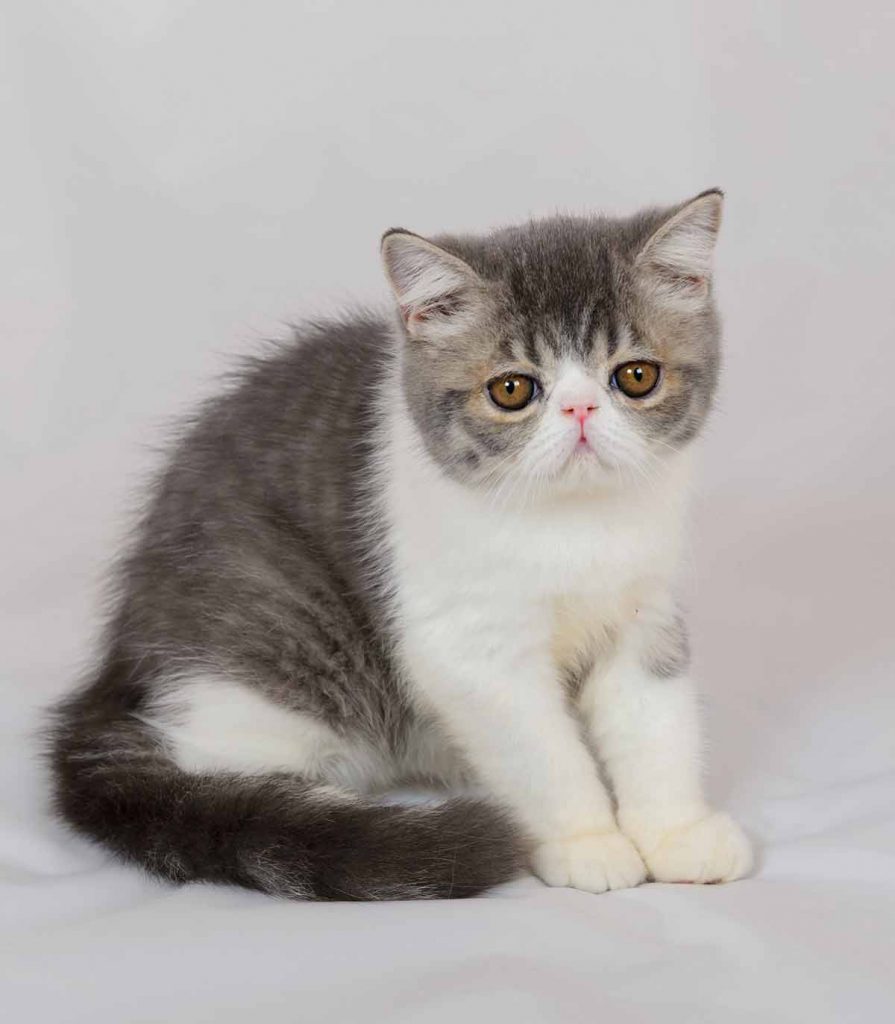 Are Exotic Shorthair Cats Hypoallergenic?
People with allergies often look for hypoallergenic cats.
It's common to think that cats who have shorter coats, or even no coats at all, help keep allergy issues from flaring up. Unfortunately, that's not quite the case.
The truth of the matter is, there is no truly hypoallergenic cat.
Cat allergies stem from protein in their saliva. This protein is transferred when they groom and becomes part of the dander they release into the air.
Luckily, there are breeds of cats that are more allergy friendly than others.
Certain breeds have less of the offending protein or less hair, which creates less dander.
This makes things a little easier for allergy sufferers.
Unfortunately, the Exotic Shorthair breed is not considered hypoallergenic.
Their dense coats can create a lot of dander, making Exotic Shorthair allergies a possibility.
This is something allergy sufferers need to keep in mind when they consider adding an Exotic Shorthair to the family.
Exotic Shorthair Grooming
Despite the multiple layers, Exotic Shorthair coats aren't hard to maintain.
Unlike their Persian counterparts who require daily grooming, Exotic Shorthairs take up much less time and need much less work.
Normally, the dense Exotic coat only has to be brushed once to twice a week.
They perform most of their own grooming and only need a little help. Regular brushing will help keep their undercoat from tangling and matting.
Once their coat begins the seasonal blowout, you will need to increase the amount of brushing to once every day or two.
Daily brushing will help to remove the dead hair that sheds from the undercoat.
Keeping Them Clean
It's also important to make sure their face is kept clean, as their face shape makes it difficult to keep clean naturally.
Wipe away tears and mess from their eyes with a damp cloth to keep their fur from staining.
Their flat nose also needs to be cleaned, since it can be a source of breathing problems if debris is allowed to build up.
Best Tools For Grooming
When it comes to grooming tools for cats, there are a large number of brushes to choose from.
Of course, some tools work better for a dual-layered coat than others.
Two tools that work well for an Exotic Shorthair are a slicker brush and a metal comb.
While a slicker brush is normally used for longhaired cats, it is also very useful to curb Exotic Shorthair shedding.
Slicker brushes are used to remove debris and hair from thick coats.
They also distribute natural oils through the coat, which helps keep the fur in a healthy condition.
A metal comb is a good tool to finish grooming your cat.
A metal comb will remove the loose hair from the Exotic Shorthair shedding undercoat, and is the perfect tool to take care of excess fur after brushing.
Shedding and grooming is often a concern when looking to add a cat to your family.
Exotic Shorthair Shedding Is Managable
If you're looking for the appearance and personality of a Persian cat, but aren't ready to commit to the work they need, then an Exotic Shorthair may be just right for you.
Do you have an Exotic? Let us know about your furbaby in the comments!