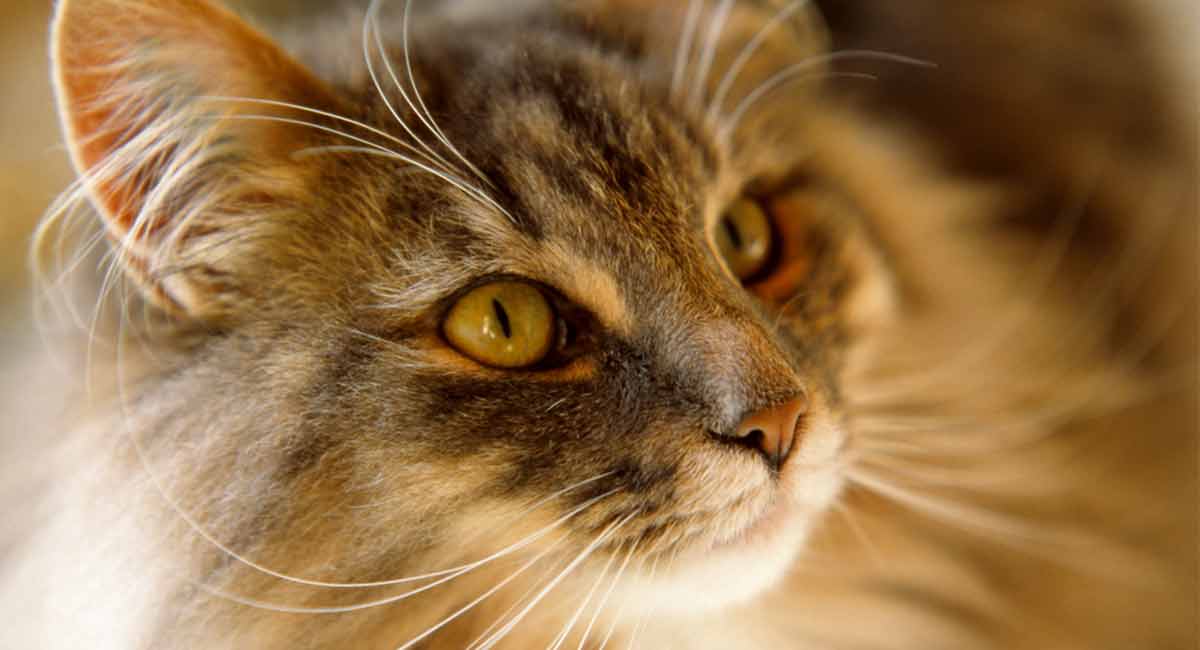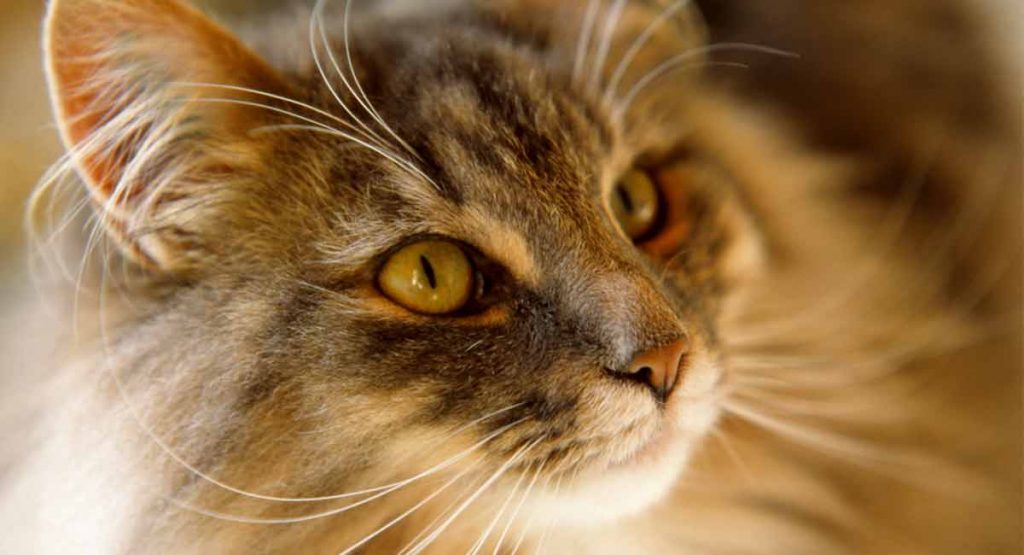 When you first see a Norwegian Forest cat, you probably can't help but think, "The Norwegian Forest cat price must be sky-high!"
This is a natural assumption – after all, the Norwegian Forest cat is not only one of the oldest domestic cat breeds but is also one of the most stunning!
Add to this that the Norwegian Forest cat makes a wonderful pet, striking just the right balance between independent and affectionate, and you are definitely looking at a pet cat that is in high demand.
But this doesn't automatically mean the Norwegian Forest cat cost is out of your price range!
In this focused article, we take a close look at the question, "How much does a Norwegian Forest cat cost?" so you can decide if this unique cat is the right feline for you!
A note about Norwegian Forest cat breed names
When you are looking online or contacting feline associations and veterinarians for referrals to Norwegian Forest cat breeders, it can be helpful to know this cat breed actually goes by several names!
Wegie.
Skogkatt.
Norsk Skogkatt.
Norskogkatt.
Norskskaukatt.
These names reflect the Norwegian Forest cat's birthplace in Norway. So if you see a breeder that advertises litters of kittens bearing any of these names, you have found a Norwegian Forest cat breeder!
Norwegian Forest cat cost range
As with any pet cat breed, the Norwegian Forest cat price will definitely fluctuate based on demand and number of litters available.
There are also many other factors that can affect what a particular breeder will charge (more about this in the next section).
At the time of writing this article, the average price range based on breeders' online posted kitten costs just for the kitten (i.e. not for transportation costs or supplies) is as follows:
United States: $600 to $1,200 per kitten.
UK: £500 to £650 per kitten.
The first thing to know about this rather wide cost variation is that you are looking at costs for both "show quality" and "pet quality" kittens.
Show Norwegian Forest Cat price
"Show quality" means the kitten has the potential to be a star in the show ring.
The kitten might also be bred (it is usually up to the individual breeder whether they will permit kittens from their lineage to be bred).
Pet Norwegian Forest Cat price
"Pet quality" means the kitten may have certain visual flaws – which are mostly only relevant inside the show ring – that will prevent the cat from being shown.
But the kitten is perfectly sound in all other ways and has a great temperament to be a pet cat.
Not surprisingly, the Norwegian Forest cat price the breeder charges will be higher for show quality kittens.
If you are seeking a pet Norwegian Forest cat, be sure to let the breeder know this and ask if the price is lower.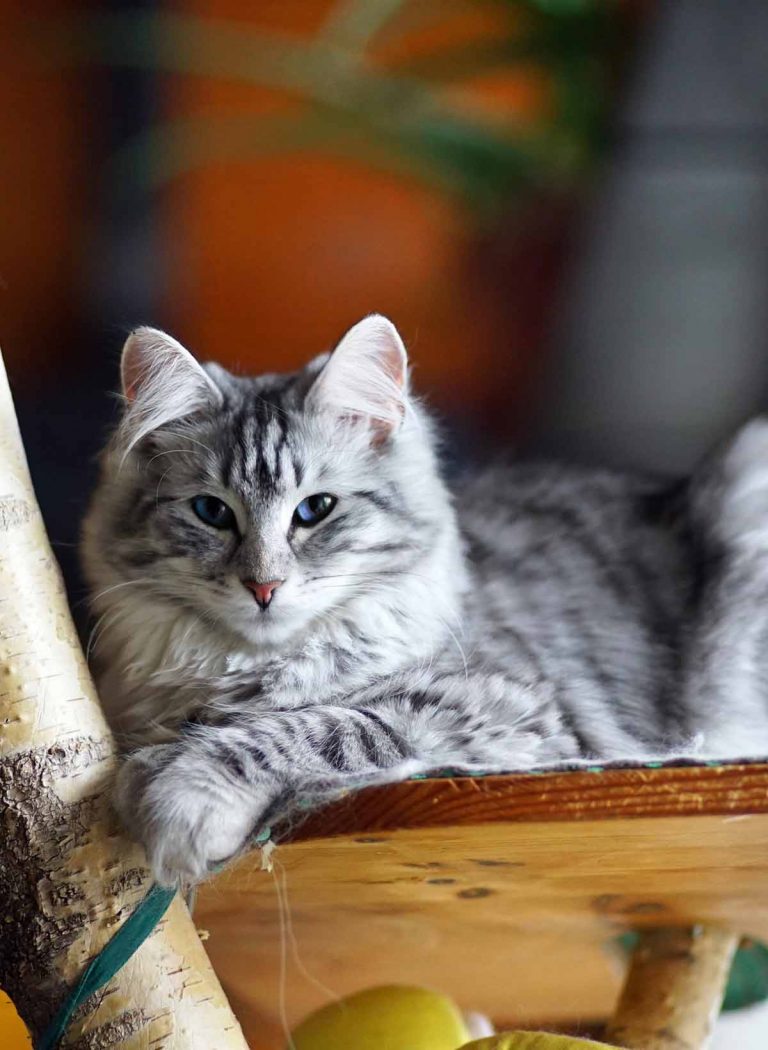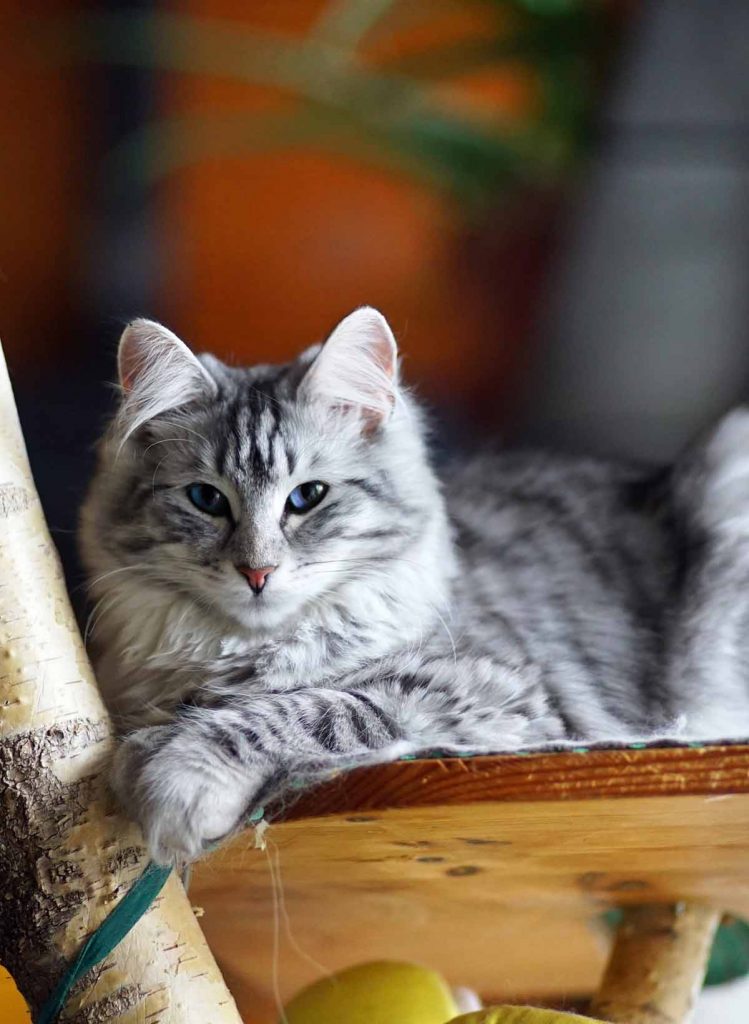 Norwegian Forest kittens price
If you have any prior experience bringing baby animals (of any species) into the world, you already know this can be an expensive undertaking!
The costs can start adding up before conception even occurs!
The first investment the breeder makes is to find a suitable queen cat to breed.
The queen must also be tested and cleared of genetic health concerns.
Once pregnant, the mother cat will need special food, vitamins and veterinary checkups.
Even with a smooth natural delivery, the newborn kittens will then need veterinary exams, warm bedding, collars, registration, litter pans and other supplies, shots, de-worming and more.
As the kittens grow up, the breeder must take photos and start advertising for suitable homes for each kitten.
But the breeder's responsibility doesn't end when a kitten is placed. Most breeders have a "take-back guarantee" in case the kitten's new home doesn't work out.
This means that breeder could end up caring for that kitten for a lifetime!
Norwegian Forest cat care costs
Your costs also begin when you bring home your new Norwegian Forest kitten and will continue throughout your pet's life.
The average Norwegian Forest cat can live 12 to 15+ years.
Clearly, bringing a new Wegie into your family is a long-term commitment!
Every year, your "kitty budget" will need to include food, treats, bedding, litter box supplies, toys, vet exams, vaccinations, and pest control.
One-time costs can include a travel crate, collar and leash, microchipping and registration, and grooming supplies.
Estimates show cat care can add up to $500 to $1,000+ per year, depending on whether your cat is an indoor-only cat or an indoor/outdoor cat, and how much grooming is required.
Norwegian Forest cat price
We hope this focused article has helped you plan out your budget to purchase and care for your new Norwegian Forest kitten! Let us know in the comments!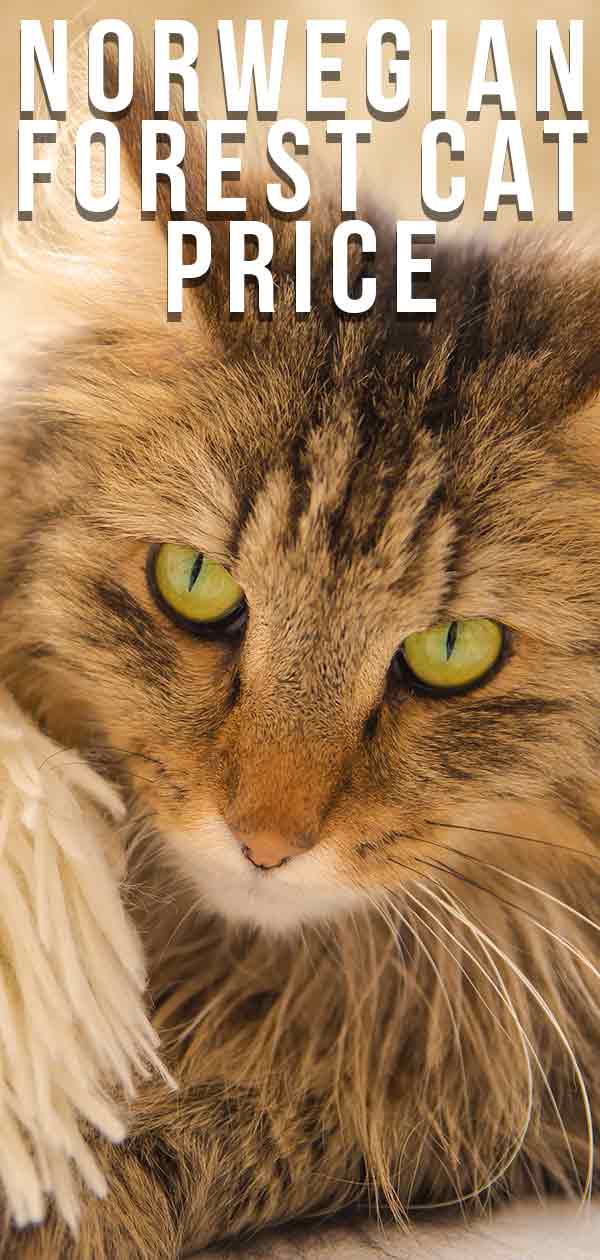 SOURCES:
Reichle, J., "Birthing and Raising Kittens," Cat Fanciers Association, 2018.
Carter, S., DVM, et al, "Cost of Owning a Cat," Humane Society of Huron Valley, 2018.
FAC, "Where the Money You Pay for a Kitten Goes," Furry Acres Cattery, 2018.
Weliver. D., "The Annual Cost of Pet Ownership: Can You Afford a Pet?," Money Under 30, 2017.
Lilly, A., "9 Costs Every Cat Owner Should Budget For," Kiplinger Finance, 2011.