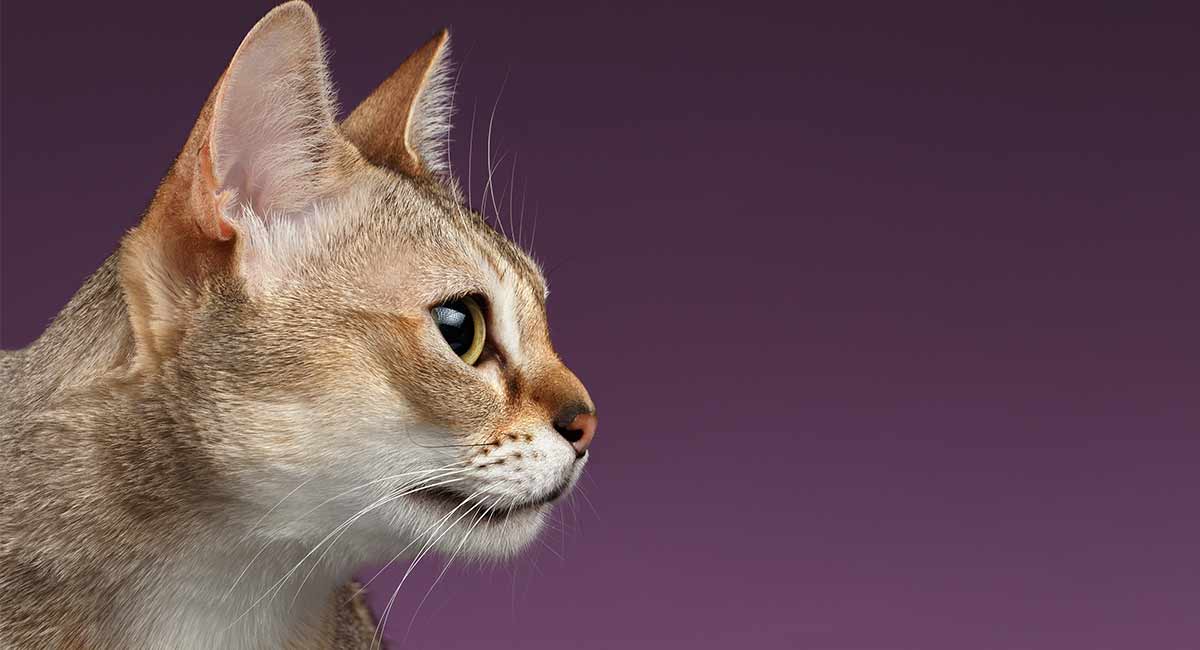 Have you heard of a Singapura cat?
Unless you're from the island nation of Singapore, chances are slim that you're familiar with this small, beautiful and intelligent breed, but that's all about to change!
This intriguing feline is so beloved in its native country that the Singaporean government declared it a "national living treasure" in 1991.
The muscular, beige and brown-ticked domestic cat is native to the streets of Singapore, with no cross breeding in its background.
Curiously, this amazing little feline does have the classic tabby "M" shaped mark on its forehead.
If you're looking for a small, unique, quiet kitty with one-of-a-kind looks, the sensational Singapura is definitely a cat breed you'll want to consider!
Here we're going to examine the Singapura's origins, Singapura cat cost, Singapura size and other fascinating facts that will help you to make an ownership decision about this magnificent moggie.
What is a Singapura cat?
The Singapura cat originates, of course, from Singapore. They are small and dainty, usually growing to no more than 6 to 8 pounds. They are packed with personality and love to play, and have a lifespan of 10 to 15 years.
The Singapura cat breed
Let's start our exploration of this captivating breed by going back in time to where it all began for the Singapura (which means Singapore in Malaysian) kitty. The diverse streets on the Singapore landmass.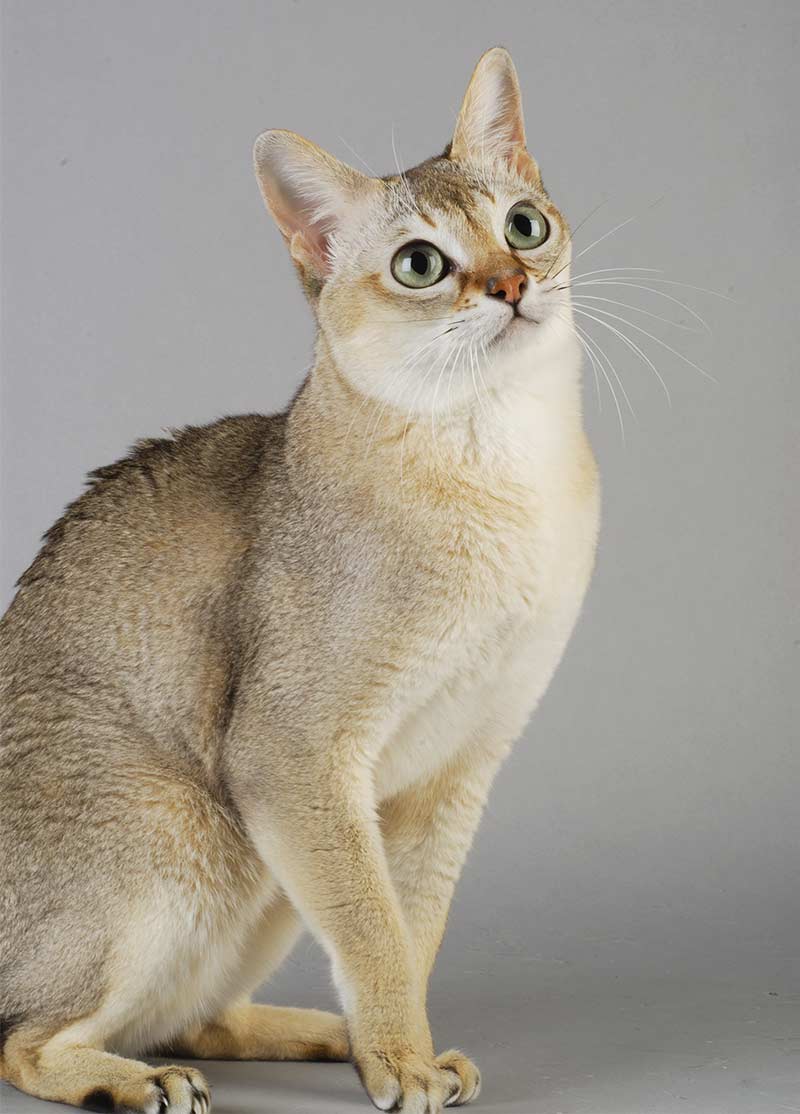 Some some cat breeds are been immortalised in poetry and paintings for hundreds of years.
In contrast, it's hard to find much mention of Singaporean "drain cats" before the 20th century.
This all changed when American Abyssinian and Burmese cat breeders Hal and Tommy Meadow brought three cats home from Singapore at the beginning of the 1970's and used them to found the Singapura breed.
The distinctive moggie was an instant hit in the U.S., with breeders racing to reproduce the sensational Singapura cat.
The Singapura was registered by the International Cat Association in 1979 and The Cat Fancier's Association began registering the breed in 1982.
Today the Singapura is gradually being recognized around the globe, with its popularity steadily rising.
Singapura cats: creation and contention
Like any good cat tale, this story has a bit more controversy and intrigue!
In the late 1980s and early 1990s, the Singapore Tourism Board started the process to recognize the Singapura as a national mascot. And an international cat breeding scandal broke out.
It transpired that the three founding cats the Meadows brought home had also travelled out to Singapore with them from the US, described as Abyssinians on their paperwork.
It was alleged the Meadows had then re-imported them falsely as "new" cats.
What is a Singapura cat? The CFA investigation
The Cat Fanciers Association was called upon to investigate the issue.
The Meadows admitted that the three founding Singapuras had been born in Texas after all.
BUT, they also testified that those three cats were the grandkittens of four different native Singaporean cats. Those cats had been brought into the US following a previous trip to Singapore.
They had lied to conceal that earlier trip, partly because they had smuggled the first four cats into the US without paperwork.
Ultimately, the CFA was convinced that the Singapura breed was a legitimate and distinct breed and the matter was officially closed.
Despite this, debate has never quite gone away. It is fuelled now and then by evidence like this 2007 study from the University of California which found that Singapuras are genetically indistinguishable from Burmese cats.
However as one pragmatic CFA spokesperson put it at the time, in the world of cat fancy it doesn't matter how a breed comes to exist, as long as it demonstrably meets its own unique breed standard now.
Singapura cat size
And what does that breed standard stipulate?
Let's start with one of the Singapura's most distinguishing features: its size.
Cats are relatively small domestic animals. But the Singapura has the distinction of being an exceptionally diminutive cat, with some cat fanciers describing it as the smallest known domestic feline.
But despite its small size, the Singapura is a muscular cat, even though it may look quite dainty.
Singapura kittens develop also slowly: in fact these moggies may not reach their full size until upwards of 2 years of age.
Sometimes this even causes them to be mistaken for underweight!
Full grown males should average 6-8 pounds with females weighing in at around 5-6 pounds.
What do Singapura cats look like?
Appearance-wise Singapura's have ears and eyes that seem outsized on their petite frames.
They are a shorthaired breed, with small feet, and an average length tail that, unlike other moggie's, does not taper to a point.
The Singapura cat has enchanting eyes, with colors ranging from yellow to green all the way to a blended hazel hue.
How well do you know your cat? Discover the secret world of cats.

The Happy Cat Handbook - A unique guide to understanding and enjoying your cat!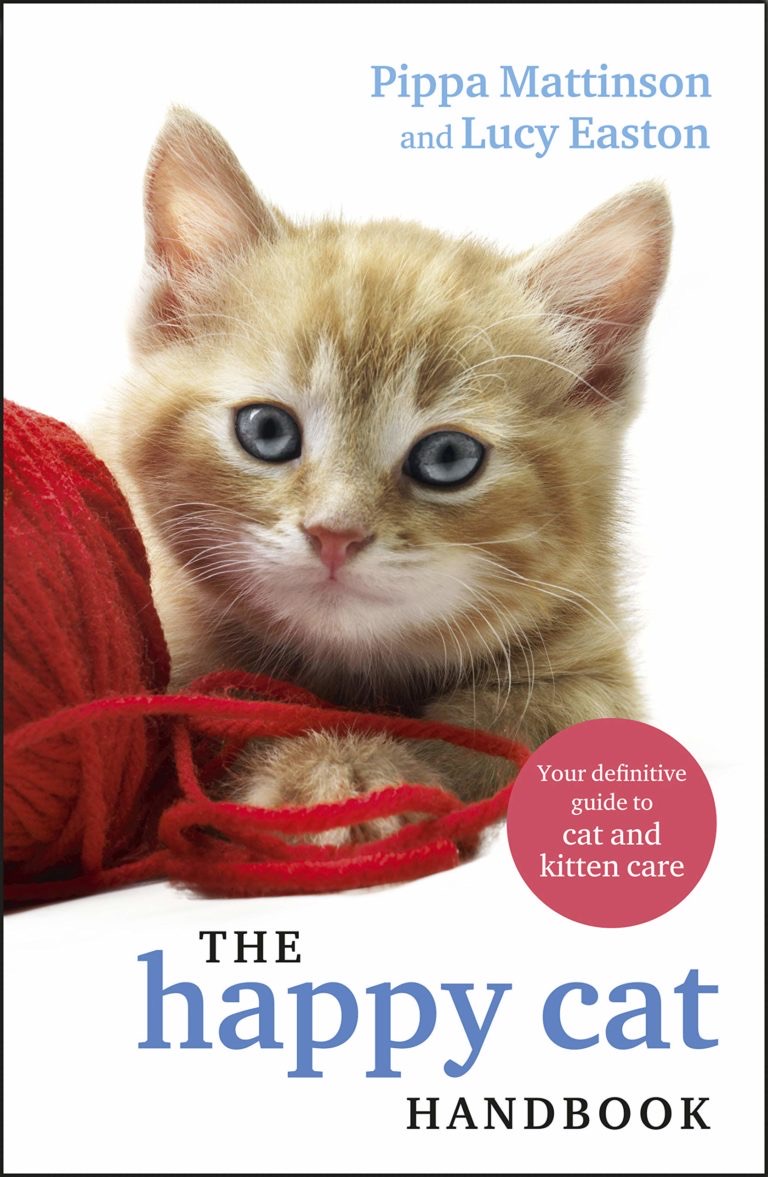 At first glance, the Singapura appears to have a light buff coloration.
But on closer inspection you will notice that its closely laying undercoat is a light beige with brown ticking.
The coloring is known as agouti, and it can be attributed to a single gene in the Singapura's DNA.
Singapura cat grooming
The short hair on the Singapura is a low maintenance affair, and owners can get by with a weekly brushing.
Of course if you and your friend are so inclined, daily brushing is a great way to bond with your bestie.
Plus it gives you the opportunity to spot any potential health issues sooner rather than later.
Singapura cat personality
What kind of temperament can you expect from a delightful, soft-voiced Singapura kitty?
For starters, this pint-size fellow is a people-pleaser with a strong sense of curiosity. So don't be surprised if your friend takes to following you around the house!
The Singapura is an extrovert with a high kitty I.Q.
So be sure that you want a constant companion, not just a showpiece cat, or an animal that makes for good "window dressing."
The Singapura wants to engage with you, and destructive, attention-seeking behavior is always possible when such pets are ignored.
Singapura cats are playful!
Plenty of pleasing play toys and a challenging food puzzle will go a long way toward keeping your little Singapura busy.
Otherwise you may find that her energetic curiosity is turned toward mischief making!
The Singapura has a high energy level and loves to run and jump.
Fortunately, his outgoing personality means that this cat usually gets along well with other cats, dogs, and children.
Singapura cat health
The Singapura cat breed is recognized as a generally health one, although its small gene pool is concerning for some.
Breeds with small gene pools can inherit fixed health issues due to the lack of genetic diversity.
The long term impact of Singapuras' small foundations is as yet unknown.
And it will depend partly upon how much breeders embrace outcrossing with other breeds to increase genetic variation.
Meanwhile, there are a couple of health conditions to be aware of within the Singapura breed.
Uterine inertia
This is a prime example of a problem suffered by one of the Meadow's founding cats, which became widespread among her descendants.
Uterine inertia is a condition that reduces a female cat's ability to expel a fetus.
It is caused by weakened muscles and has been seen in some Singapura female cats.
In such animals, a Caesarean section delivery is performed.
Pyruvate kinase (PK) deficiency
Pyruvate kinase (PK) deficiency is an inherited condition known to affect the Singapura breed, and can result in anemia.
Look for symptoms of jaundice, lethargy, weight loss, diarrhea, and/or lack of appetite in your Singapura.
Did you know that thousands of research papers have been published on cat behavior and health? No time to read them all? Don't worry - we've done it for you! And picked out the best bits! The Happy Cat Handbook - A unique guide to understanding and enjoying your cat!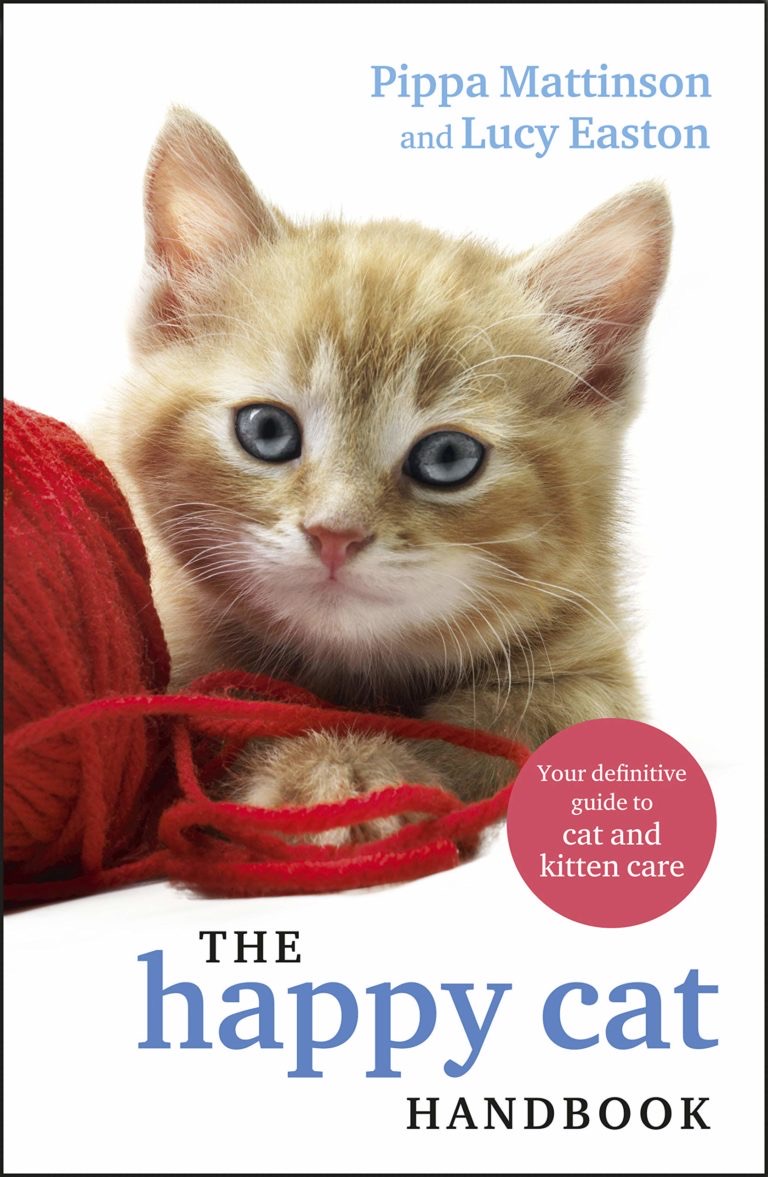 If you see them, do not hesitate to take her to the vet, as these can be symptoms of PKD.
One study that tested for PK deficiency among 38 domestic cat breeds concluded that several at-risk breeds should be tested for the condition. The Singapura is among those breeds for whom such testing is recommended.
Therefore, whenever you make enquiries about a Singapura kitten, the breeder should already know the carrier status of both the parents.
The importance of the right vet
Since Singapura cat aren't widely owned yet, one of the earliest steps you can take to keep them healthy is finding a vet who is familiar with them.
This will stand them in good stead from day one, since an experienced vet will be help you monitor the growth of a naturally slow-growing Singapura kitten. In particular, they will know the difference between small but healthy for the breed, and too small.
Try asking your breeder to recommend a vet experienced with Singapuras near you.
Singapura cat lifespan
The enchanting Singapura cat enjoys an average lifespan of between 10-15 years.
Of course there are several things that you can do to ensure your moggie's health and well-being.
Be sure to have your trusted veterinarian examine your cat, whether it is a kitten or an adult, soon after you bring her home.
Since Singapura cats are social extroverts and people-oriented, your furry friend will crave your attention throughout her lifespan. Giving her the relationships she needs will protect her from stress caused by loneliness.
Frequent handling and early exposure to other animals and people will help your little one to become a confident kitty, who not only wants to be with you, but is a friendly and mannered pet as well.
Your pet's lifespan is further accentuated with regular attention to her body condition. Grooming sessions are a great way to stay on top of any changes to your cat's health.
While you are grooming your little one, take a peek into her ears, and if they appear dirty gently wipe the insides with a soft cloth.
Kibble and tartar-control treats will help to clean her teeth. But you can also support dental health by regular brushing with a pet toothpaste.
Singapura kittens
So, where can you find a Singapura kitten?
Cat breeders, rescue organizations, and shelters are all possibilities, although it is unlikely that you find one at the latter location.
Singapuras are still relatively rare after all, so it's improbable, although not impossible, that one will turn up at a shelter.
Your best bet for acquiring such a special cat is through a responsible breeder.
In the US, try the CFA Breeder Referral Service or TICA's breeder directory.
In the UK, check in with the Singapura Cat Club for available kittens.
Singapura cat breeders
If you are interested in the Singapura cat breed, be sure to deal only with responsible breeders.
You want to find a breeder who has health certificates and has raised the kitties with lots of handling and socialization.
It is ideal to engage with both of the parents to determine that they have agreeable temperaments.
The cost of a Singapura kitten depends on the type of cat you acquire, be it a show or pet quality animal.
And what is the typical Singapura cat cost?
An online survey of adoption websites showed that the Singapura cat price can range from $550 to $1,000 and up depending on the type of cat (show or pet) you are looking for.
Of course show quality cats are more expensive and price is dependent on bloodlines and markings.
A pet quality feline is a cat designated to have appearance faults which render it unacceptable for breeding or showing.
These will be considered minor cosmetic faults to most owners not interested in a show cat, and include physical qualities such as an incomplete nose liner, eyes that are set too close, or a head considered to be too long.
But you can rest assured, everything else about a pet quality Singapura is spot on. From its innate intelligence, expansive curiosity,and charming desire to be your best friend!
What to expect from your Singapura kitten
While everyone loves the joyful sight of a frisky kitten chasing its tail and racing about, committing to raising one can be a different reality entirely!
Before you acquire a Singapura kitten, ask yourself if you're prepared to handle a non-stop bundle of energy while continually reinforcing good manners for however long it takes for the desired behaviors to stick.
Other cat owners will relate when I say that as a kitten my cat Fuzzy never saw a curtain he didn't want to claw-climb, nor a full glass of water he didn't want to topple over!
Maybe a mature, adult Singapura would fit in better with your lifestyle or current household?
An older cat still has loads of love to give, and on the plus side its temperament and health are more apparent with age.
In particular, Singapura cats are recognized for retaining their sense of active playfulness into adulthood. So you will still get that sense of feline friskiness, but without that maniacal edge that kittens can display.
If you think that a mature kitty is a good option for you, breeders will sometimes have a retired breeding or show cat available, or know of a mature cat who needs a loving home.
All it takes is a simple inquiry, and you may find yourself with a mature companion that you can love for a lifetime!
Is a Singapura cat right for me?
We have a few more tidbits of information as you consider whether or not the Singapura cat is right for you.
First off, many Singapura owners advocate that these moggies should always be kept indoors.
Although they (probably) come from the streets originally and have a muscular body, they are small and just don't have the brawny type of personality that lends itself to becoming a street-wise moggie.
You can read our guide to indoor vs outdoor cats to help you reach your own decision.
Secondly, Singapura's have a strong dislike of harsh or loud noises. If you have children (and children's toys!) do you have enough space for a Singapura cat to find some quiet sanctuary elsewhere at home?
Next, while many consider the Singapura to be the smallest cat breed, its personality is definitely not on the timid side of things!
This is not an aloof cat who wants to watch the world go by from a lonely perch.
This feline is a people-pleaser who will trail you from room to room, wanting to be acknowledged and in on the action.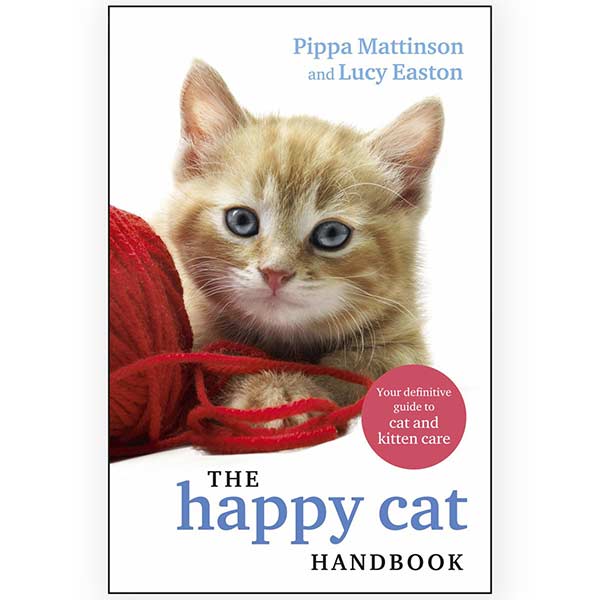 If you have other pets and children the Singapura's extroverted and curious nature means that it should get along well with other, "roomies."
Choosing a Singapura cat
As you can see, there's a lot of food for thought before you bring home one of Singapore's cutest exports.
We hope we've helped you come a little bit closer to making that decision.
Singapuras are lively and friendly cats, who join in well with family life.
They are also still rare and expensive, and highly prone to some inheritable illnesses due to inbreeding.
It's going to be interesting to see what the future has in store for these little cats!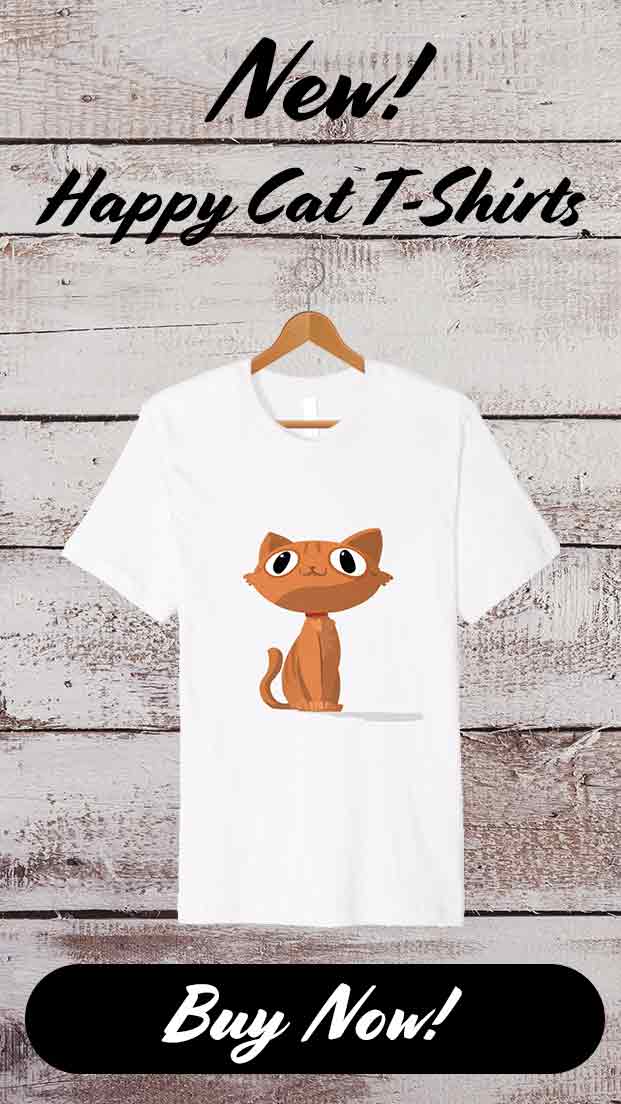 Do you have a Singapura?
If so we would love to hear about your experiences with this exceptional feline treasure, in the comments section below!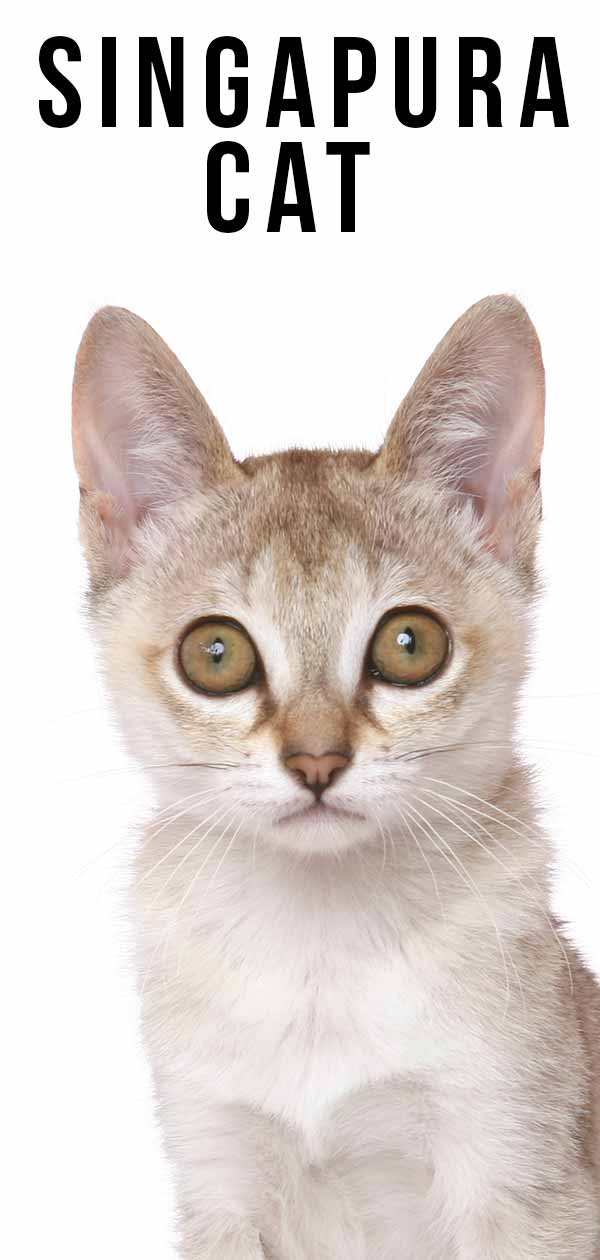 Sources
Grahn, R.A., et al, Erythrocyte Pyruvate Kinase Deficiency mutation identified in multiple breeds of domestic cats, BMC Veterinary Research, 2012
Ekstrand, C., Linde-Forsberg, C., Dystocia in the cat: A retrospective study of 155 cases, Journal of Small Animal Practice, 1994
Lipinski et al, The ascent of cat breeds: Genetic evaluations of breeds and worldwide random-bred populations, Genomics, 2008
Your Amazing Cat!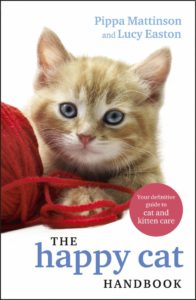 We are so excited to share our new book with you!
If you have enjoyed your visit to The Happy Cat Site we think you'll love The Happy Cat Handbook.
Written by the founders of this website including the author of the hugely successful Happy Puppy Handbook, it's packed with cat care information and fascinating cat facts.
Grab your copy today!
Free Updates For Cat Lovers!
Our cat care articles, tips and fun facts, delivered to your inbox