Sarah Holloway explores the fascinating link between coat Color and gender in female cats and answers the question "are all calico cats female"
Have you ever met a male calico cat?
If so, you have met a very unusual cat indeed.
You might have heard that calico cats and tortoiseshell cats are always female
And there's a lot of truth in that.
But do you know why?
In this article we'll delve into how the same genes that determine our cats' sex also influence the color of their coat, and find out if there are any tortoiseshell or calico male cats.
What do we mean by tortoiseshell and calico cats?
Before we get stuck into genetics, let's be clear which cats we're talking about.
Tortoiseshell and calico are often mistaken for being breeds of cats.
In fact they are types of coloring which can be seen in many different breeds.
Persian cats, Manx cats, Norwegian Forest cats, Bobtail cats and the popular American and British Shorthair breeds can all come in tortoiseshell and calico coloring.
Tortoiseshell coloring
Tortoiseshell cats (often affectionately known as torties) have two colors in their coat.
By convention we call these colors black and orange. But black can mean jet black, or smoky coal, chocolatey brown, and even silvery grey or blue.
And orange can mean anything from deep russet or vibrant ginger through to soft fawn and delicate cream.
The two colors appear in a mottled pattern, which could take the form of big splotches or smaller speckles.
One of the colors can even have a tabby stripe within it, and these cats are sometimes called torbies!

Calico coloring
Calico cats have three colors in their coat.
The first two are black and orange like a tortoiseshell, and the third is white.
Sometimes the black or orange patches contain a tabby stripe and these cats are occasionally known as calibies.
Every calico cat has her own unique medley of black, orange and white splodges in different proportions, and their endearing patchwork appearance has made them popular all over the world.
In Japan they're believed to bring good luck, and they're even the state cat of Maryland!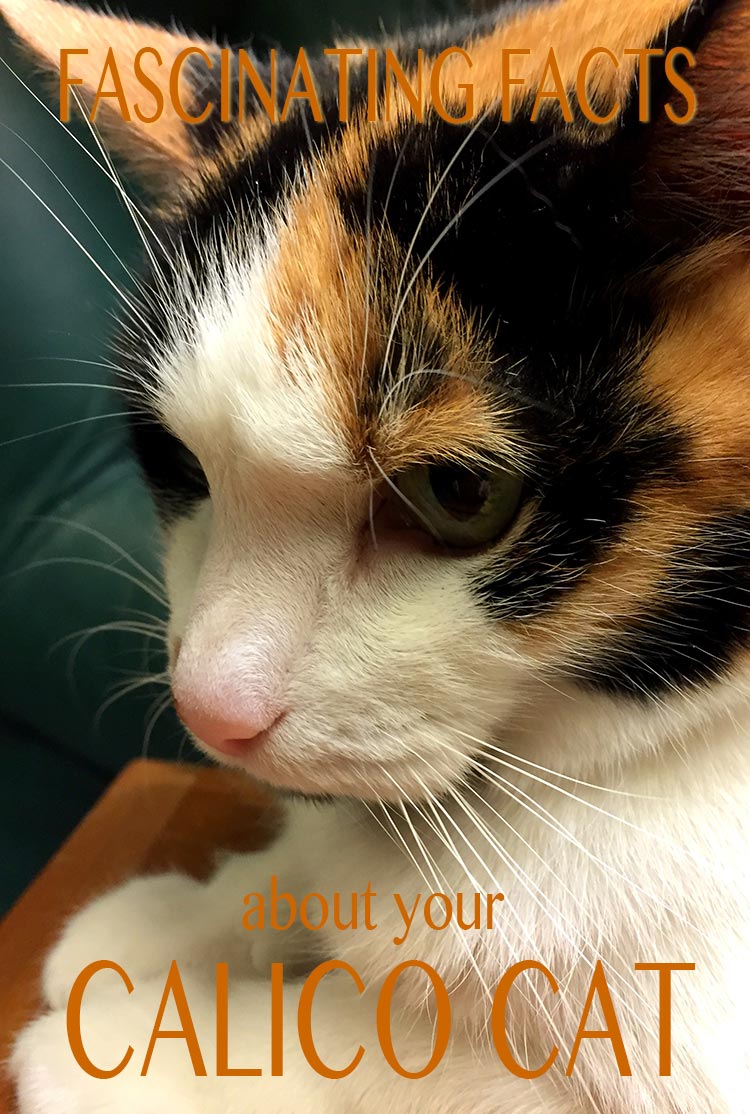 And nearly all of the tortoiseshell and calico cats out there are female.
But why?
Why are all calico cats female?
The answer lies in the fascinating way coat color is inherited from their mum and dad and stored on their DNA.
Cats' DNA is stored on thirty eight chromosomes arranged in nineteen pairs.
What is the significance of chromosomes buddying up in pairs?
Well, in each pair, cats inherit one chromosome from their mum, and the other from their dad.
Understanding why most calico cats are female: how sex is decided
To understand how coat color in inherited we need to begin with how chromosomes make your cat a girl or a boy.
Just one pair of chromosomes determines whether you cat is a girl or a boy (actually this is true of all placental mammals, and you!)
The sex chromosomes are pair number nineteen, and they come in two forms: X and Y.
(In case you've ever wondered, the X and Y chromosomes are named for their shape, although if you look up an image you might find you have to squint a bit to believe it.)
A cat with two X chromosomes in nineteenth place is a girl, and a cat with an X and a Y chromosome in nineteenth place is a boy.
Why are most calico cats female: the link between sex and coat
See, we're getting there!
Now, the X chromosome isn't just important for determining sex, it has lots of important genetic information on it, including genes which control coat color.
Male cats only have one X chromosome, which means they only receive one set of genes to decide coat color.
But female cats have two X chromosomes, which means they receive two sets of genes with instructions about coat color.
Now it starts to get amazing. To manage these two sets of genetic information, whilst female kittens are still tiny embryos, each cell deactivates one of their X chromosomes.
So what if the female kitten has inherited different coat color instructions from each parent, for example "be black!" from their mum and "be orange!" from their dad?
Well, in each cell one set of instructions will be silenced, but it which one is completely random, and the cells don't swap notes, they don't all silence the same instruction.
So some cells keep the instruction to make black fur, and some keep the instruction to make orange fur.
And the result? A beautiful mottled tortoiseshell!
Turning tortoiseshell into calico: the White Spotting gene
Calico cats are fundamentally tortoiseshell cats, but with an extra layer of genetic instructions.
As well as the same gene expression giving them a mottled black and ginger appearance, they also have the White Spotting gene, which layers white spots over the top of the black and orange pattern.
So calico cats are always female because underneath the white patches they are tortoiseshells.
And tortoiseshells are always female because only female cats have two X chromosomes and carry two sets of instructions about coat color.
Male cats cannot usually be tortoiseshell or calico because they only have one X chromosome, which means they can only carry genes for orange or black fur, not both.
When can calico cats be male? The exception to the rule
Whilst the majority of calico cats are necessarily female, very occasionally male kittens are born with a genetic anomaly which makes it possible for them to have calico coloring.
The anomaly is called XXY Syndrome, and as you can guess from the name, it occurs when a male kitten inherits two copies of the X chromosome AND a Y chromosome.
Male calico cats are rare – a widely accepted figure is that only 1 in every 3000 calico cats are male. It's not clear where this figure comes from though, or how accurate it is. In humans, between 1 in 500 and 1 in 1000 baby boys are born with XXY chromosomes (called Klinefelter Syndrome).
How much is a male calico cat worth?
The rarity of male calico cats has given rise to the rather mercenary myth that they are especially valuable too.
However this is not the case.
Unless he is a pedigree – in which case his value will come from being a pedigree – he has no more value than any other moggy (notwithstanding that all our beloved pets are priceless, of course!)
The main reason for this is that inheriting the XXY combination of chromosomes almost always leaves male calico cats sterile.
So they don't have any special value for breeding more calico kittens.
However, like everything else in this life, male tortoiseshell and calico cats are worth whatever someone is willing to pay for them.
So if someone has their heart set on owning a calico male, you might hear stories of them paying over the odds to get one.
Are you trying to find a male calico cat for sale?
If you're looking for a calico cat, and you've decided that a boy cat would be a better fit in your home than a girl, I'm afraid this article has probably been a disappointing read.
The visible differences between girl and boy kittens' genitalia are very subtle, and sexing kittens is a notoriously tricky business which even experienced vets get wrong from time to time.
If you have seen a male calico kitten advertised for sale, realistically it is likely to be a mistake.
Sometimes you can't have it all, but don't despair.
If your heart was set on the softly mottled look, a tabby male with white patches will fit the bill just nicely.
Inspiring female calico cats
The genetics which give calico and tortoiseshell cats their distinctive coats can be pretty baffling, but one thing for sure is that both have charmed us humans for centuries.
And more recently, they have inspired the way scientists think about some of the genetic illnesses which affect us humans as well.
At the 58th Annual Biophysical Society Meeting in 2014, Elizabeth Smith from the University of California San Francisco presented a study of X chromosome inactivation inspired by calico cats.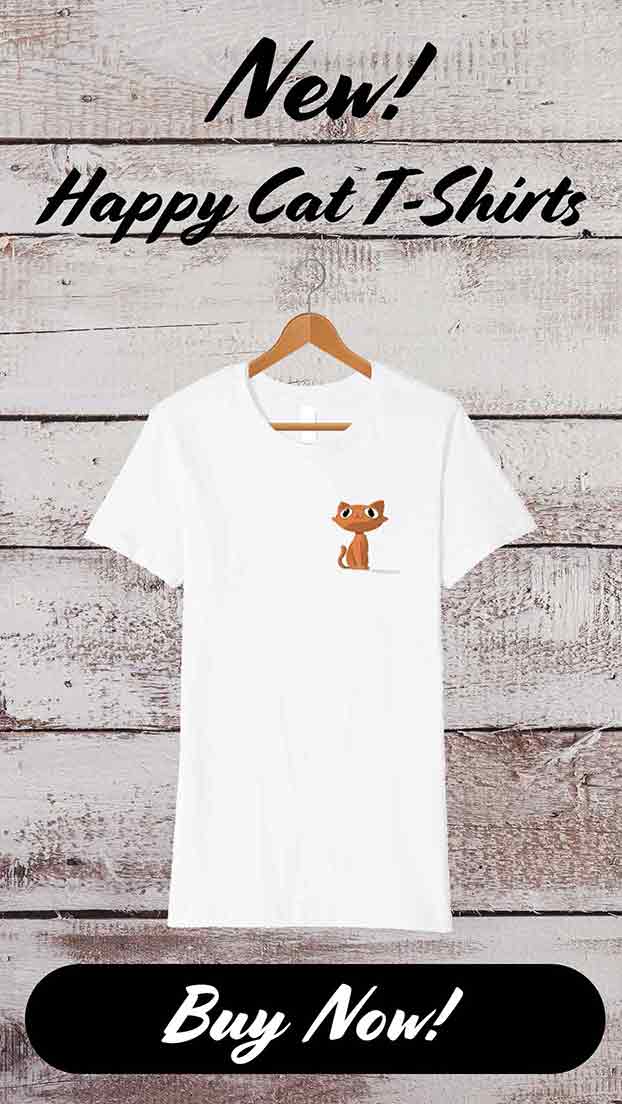 Smith and her team are trying to unravel the secrets of how one X chromosome is silenced, which could transform our understanding of X-chromosome linked diseases such as hemophilia and muscular dystrophy.
Isn't that amazing?
Do you have tortoiseshell or calico cats at home?
So the answer to our original question "are all calico cats female" is almost. But there are exceptions!
Do you have a tortoiseshell or calico cat? What breed are they? And are any of them boys? Tell us if you've ever met a male tortoiseshell or male calico in the comments section.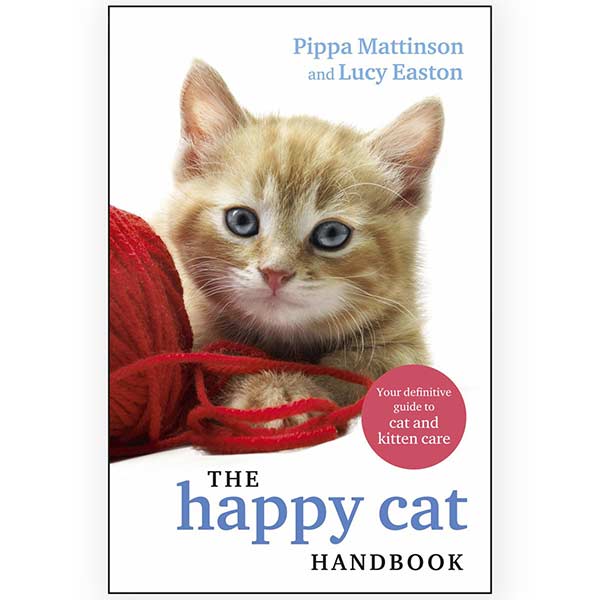 Today's article is by Sarah Holloway. Sarah holds a bachelors degree in Zoology and has a special interest in animal behavior and communication
Free Updates For Cat Lovers!
Our cat care articles, tips and fun facts, delivered to your inbox
References
Ghose, T., (2014), "Genetic Process Behind Calico Coats Visualized", www.livescience.com.
Robinson, R., (1991), Genetics for Cat Breeders and Veterinarians, Butterworth-Heinemann Medical.
Travis, J. (2000), "Silence of the Xs", Science News, 158(6): 92–94.
Your Amazing Cat!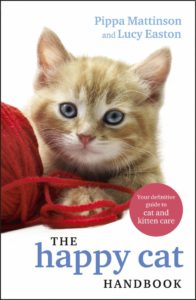 We are so excited to share our new book with you!
If you have enjoyed your visit to The Happy Cat Site we think you'll love The Happy Cat Handbook.
Written by the founders of this website including the author of the hugely successful Happy Puppy Handbook, it's packed with cat care information and fascinating cat facts.
Grab your copy today!
Free Updates For Cat Lovers!
Our cat care articles, tips and fun facts, delivered to your inbox