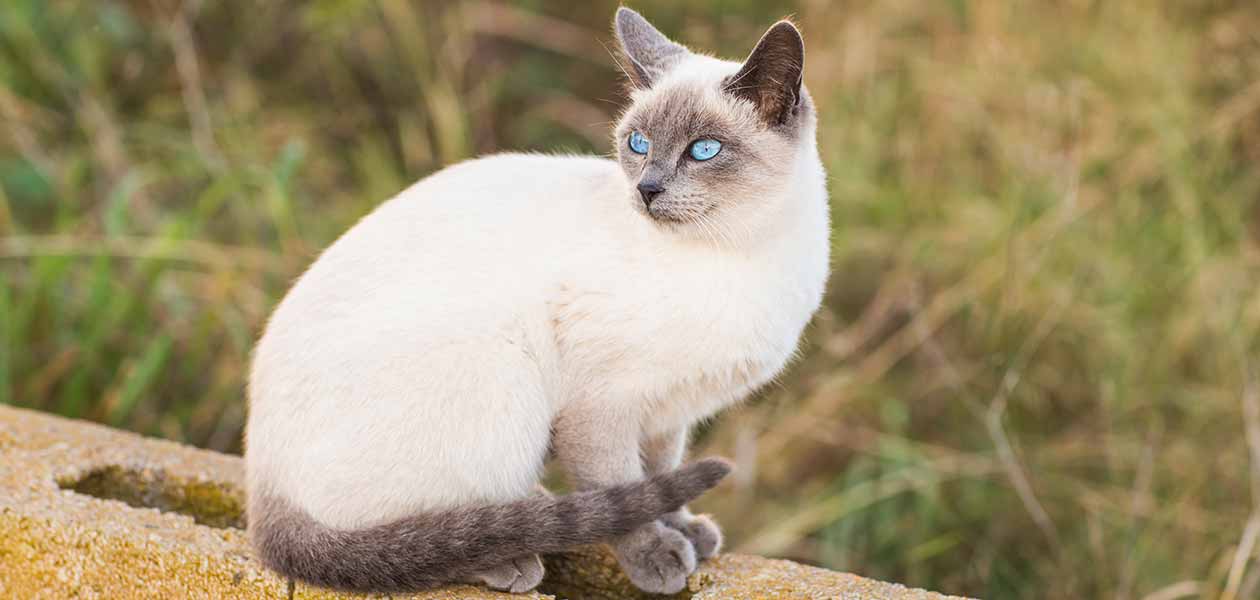 The blue point Siamese cat has a white body with bluish-grey markings on their face, legs, tail, and ears. These cats are known for being affectionate, social, and intelligent. They are also very vocal! It can be worrying buying a kitten in an unusual color or pattern for their breed, but this is one of those cases where you are probably onto a winner.
Contents
Of all the pedigree breeds, Siamese cats are one of the healthiest and this important factor is continued even in the more unusual patterns. I'm also yet to meet a Siamese cat that didn't immediately rub herself around my legs and want to make friends.
What is a Blue Point Siamese Cat?
A blue point Siamese cat is a specific coloring and coat pattern that you can find within the Siamese breed. It's not the most common color of points, but it is one that makes the official register.
Siamese cats have always been popular. They have a history that stretches back to Thailand in the 1800s. Although, it wasn't until 1906 that the breed was recognised by the Cat Fanciers' Association.
What Do They Look Like?
A cat's appearance doesn't just revolve around its fur color! This incredibly distinctive breed have large triangular ears and slim, long bodies and legs. Their tail, just like the rest of them, is long, sleek, and thin. Although there are a few varieties, they all have the potential to share blue points.
All Siamese cats have almond-shaped, slanted eyes. And, as adults they will grow to weigh around 12 pounds.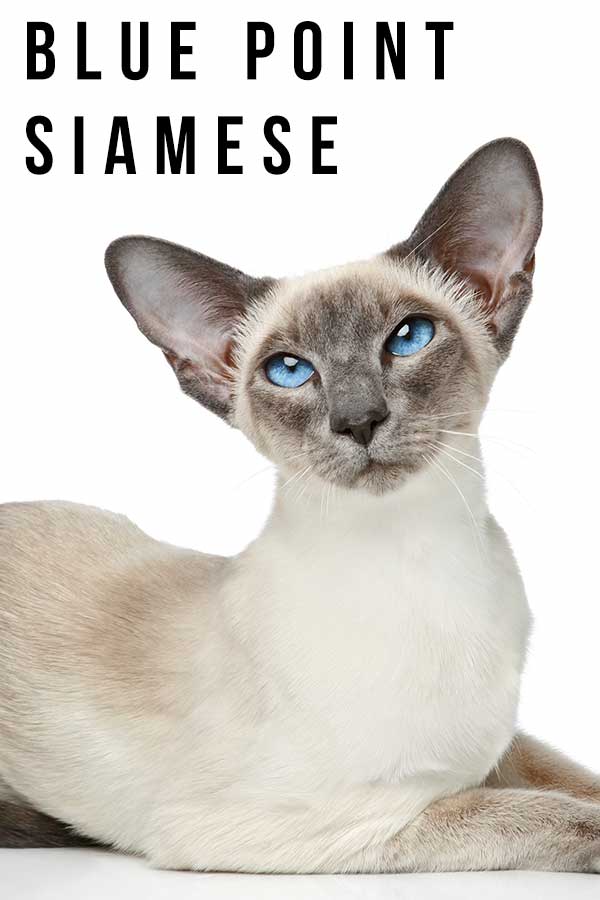 Blue Point Siamese Color and Markings
Blue point Siamese cats have a base fur color of white. Their point markings create color on the face, legs, feet, tail, and ears. These markings will be grey with a blue tint.
Blue point is one of the official Siamese cat colors. But, there are three others to note. There is the lilac point Siamese cat. This version also has a white body, but will have pinky-grey markings. The chocolate point Siamese cat has a cream body with pale brown markings. And, finally, the seal point Siamese has very dark brown markings on a fawn body.
There are also some more rare colorations like the lynx point Siamese or the flame point Siamese.
Is There Personality Different To Other Siamese Cats?
Blue point only refers to the color of your Siamese cat. Their personality will normally be just like any other Siamese. Although there is the potential for certain characteristics to be exaggerated if the breeders have been line breeding to cement an unusual color in their cats.
Siamese cats need plenty of attention to fill their social needs! This breed is affectionate, friendly, and loves to be the center of attention. They also aren't shy about making noise to get the attention they want. Siamese cats love a chat, no matter what their color!
This breed is very intelligent, so they need plenty of entertainment. A combination of toys and playful interaction is best. Leaving them alone for too long can result in destructive behavior, so this isn't the best breed for someone that works long hours.
Health vs Coat Color
There are no health issues linked specifically to the blue pointing genetics in Siamese cats, however they are at risk of any of the other genetic issues that a general Siamese might carry.
One hypothetical downside is that breeders will on occasion mate related individuals to each other to get a particular trait, like unusual coat colors. However, if you are buying a purebred kitten you can check their pedigree. This is a list of your cat's ancestors. Make sure there aren't any repeat names, and you are likely to be safe from this potential problem.
Blue Point Siamese Kittens
Good breeders are open to questions, and will ask plenty of you too. They'll be happy to show you pedigree and health check documents, and be clear about where the kittens live and who they have met.