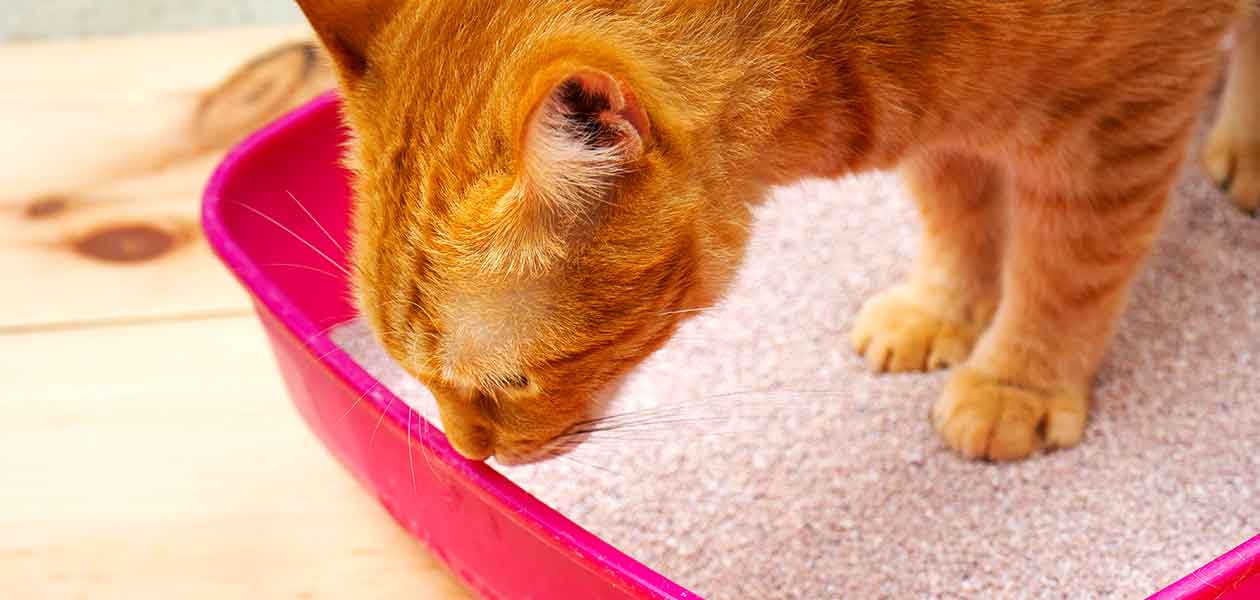 Cat constipation is when cats poop very infrequently, or stop being able to poop at all.
There are lots of triggers that can make cats more likely to get constipated.
And in addition, some breeds of cats are more prone to recurring constipation than others.
Luckily, there are lots of remedies for constipation in cats, and new ones are being trialled all the time.
What Is Cat Constipation?
Being unable to poop is the first thing we associate with constipation, but it's far from the only thing that's going on.
Whilst trapped poop lingers in the bowel, the large intestine continues doing the job it's supposed to do.
Namely, extracting water from fecal matter as it passes through.
Which means the trapped poop gets drier, firmer, and harder to pass.
Waste material coming up behind it is subject to the same water-extraction process, so the volume of hard, dry matter increases.
And now this starts stretching the walls of the bowel further than they can comfortably go.
Bowels
The bowel wall is built of muscles that normally tighten to squeeze feces through the rectum.
In severe cases of constipation, those muscles get so stretched out of shape that they can't tighten in a normal way again.
So the build up of hard, dry poop becomes impossible to pass.
It's easy to see why, when constipation begins, it's important to make sure it resolves quickly.
Let's find out what can cause constipation in cats to begin with.
Causes of Cat Constipation
A lot of things can cause, or contribute to, feline constipation.
Swallowing things which are hard to poop
Ingesting materials like hair, bones and other foreign objects can cause blockages in the digestive system.
The muscles in the bowel wall then struggle to move them along.
Objects with hard edges or points can be uncomfortable to pass in poop, meaning the cat may put off trying to pass a bowel movement.
While they're delaying, the material stored in the bowel becomes progressively hard and drier.
This means that an uncomfortable problem turns into two painful problems, and the situation escalates.
Dehydration and diet
Dehydration is a significant contributor to cat constipation.
When your cat is dehydrated, their body reacts by extracting as much water as possible from waste matter in their bowel, before it leaves the body.
This can result in stools which are too hard and dry to pass out of the body.
Despite this, eating a diet of only dry kibble isn't a risk factor for constipation, as long as your cat drinks plenty of water alongside it.
Environment
Likewise, environmental factors which put cats off using the toilet can develop into a problem with constipation.
For example:
their litter box already being soiled
being unhappy with the location of their litter box
or staying somewhere unfamiliar.
A study of shelter cats in the UK also reported that constipation occurred more often in the winter, and less often in the summer.
This surprised the researchers because summer is more closely linked to dehydration, but they attributed it to cold winter weather making cats reluctant to go outside to use the toilet.
Obviously this environmental factor will depend upon your local climate, and whether your cat usually goes outside to use the toilet.
Other illnesses causing cat constipation
Sometimes cats become constipated as a side effect of a separate health problem.
This can be because the illness itself makes toileting difficult, for example if it:
causes pain when they try to poop
'blocks the exit' (for example a tumor, or badly healed fracture of the pelvis)
or causes loss of sensation or muscle control in the bowel.
Or it can be because the medication needed to treat the illness causes constipation as a side effect.
Chronic cat constipation caused by megacolon
Finally, some cats experience recurring chronic constipation, because their colon (where stools are formed) is permanently stretched out of shape, or distended – hence the name megacolon.
When this happens, they no longer have muscle tone in the bowel wall to maintain regular movements.
This can be caused by previous episodes of constipation which damaged the muscle wall.
Or it can be a defect they're born with. This is particularly a problem for the Manx cat.
Which Cats Are Most Likely To Suffer Constipation?
What else besides being a Manx cat with a megacolon can predispose cats to constipation?
These factors are all associated with an increased risk:
having previously suffered constipation before
older age
obesity
and chronic kidney disease.
The link to chronic kidney disease puts Persian cats particularly at risk.
Around 40% of Persians suffer from a hereditary form of chronic kidney disease.
Symptoms Of Constipation In Cats
Now we've got to grips with what causes constipation, let's turn to the symptoms.
We've seen that pooping (or lack of it) is only part of the story, so it follows that this is only one of the symptoms as well.
So besides trying, and failing, to poop over several days or more, the signs of cat constipation to look out for include:
passed feces that are hard and dry
blood with their poop
loss of appetite
lack of energy
abdominal pain, which becomes apparent either when you pick them up, or because they adopt a hunched posture while standing
weight loss
coat looking thin, dull or poor
and vomiting.
Vomiting isn't due to food 'backing up'.
It happens when the gut begins to absorb bacteria and toxins from backed up poop.
It can also be the result of irritation of the bowel wall.
Finally, diarrhea-like poop can leak out from behind the blockage, or your cat might 'poop' mucus and fluids discharged by the bowel lining when it is irritated by the build up of trapped feces.
My Cat Is Constipated! Help!
If your cat has symptoms of constipation lasting several days, it's time to visit their vet.
Short periods of constipation frequently resolve themselves.
But a cat which hasn't pooped normally for more than three days needs veterinary attention.
This is due to the risk of permanent damage to the bowel wall if the situation isn't resolved soon.
Your vet will take a full medical history, and ask you questions about when the problem started.
They will also want to know about any changes in your cat's diet, environment or behavior.
To confirm the presence of constipation, they will perform a physical exam.
Vet Checks
They will probably try to do this massaging your cat's stomach to feel for built-up feces in the colon in the first instance.
But they might also ask your permission to carry out a rectal exam or radiograph under sedation.
To help identify why your cat is constipated they are likely to take urine and blood samples too.
All this information will help them decide the best way to manage your cat's treatment.
Treating Constipation In Cats
There are several ways to treat a constipated cat.
The best one depends upon factors such as why your cat is constipated, how severe the problem is, and how they have responded to treatment for constipation before.
For a vet may suggest one of the following:
Oral laxatives such as Miralax.
Switching to a diet with added soluble or insoluble fiber.
Suppositories to relieve the problem.
Administering an enema to release the blocked poop.
Manually removing the feces using fingers or forceps under general anesthetic.
Treating Chronic Constipation
Recurrence of constipation in cats is common.
When this happens, damage to the muscles of the bowel wall every time it is over-stretched becomes cumulative.
Laxatives ultimately stop working when the bowel wall has sustained too much damage to function, even with help.
When a cat stops responding to laxatives, vets often recommend surgery to remove all or part of the lower bowel (colon).
Some vets even prefer to do this sooner rather than later, since living long term megacolon is linked to lower life expectancy in cats.
Happily, the outcome of surgery is usually excellent.
Preventing Constipation In Cats
Fortunately vets have a wealth of knowledge and experience when it comes to treating a constipated kitty.
But if your cat belongs to one of the groups most at risk of constipation, or they've suffered it once and you'd like to try and prevent it happening again, then here are some things to try:
Keep them hydrated
Make sure your cat keeps their fluid intake up by:
Feeding them wet food.
Adding water to dry food.
Replace tap water with distilled water or dilute broth, to make it more appetizing.
Leaving out multiple water bowls, which are kept clean and away from litter box.
Make sure their litter box is accessible and acceptable
Prevent your cat from putting off toileting by:
Keeping a litter box indoors even if they mostly use outdoors (especially in winter).
Following the "one litter box per cat plus one more" rule.
Cleaning out their litter box regularly.
Add probiotics and prebiotics to their meals
Probiotics are the good bacteria which live in a cat's digestive system and help break down their food.
Prebiotics are the nutrients those good bacteria need in order to thrive.
It's still a relatively under-explored area of science, but there is promising evidence that adding probiotics and prebiotics to cat food can help to prevent constipation.
Including in cases of chronic constipation and caused by acquired or inherited megacolon.
Which may remove the need for future surgery in some cases.
If this is something you'd like to try, ask your vet to recommend an appropriate supplement for your cat.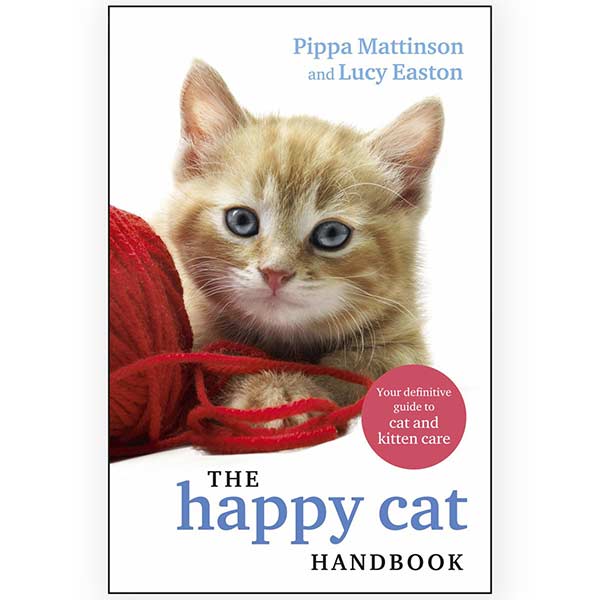 How To Help A Constipated Cat
I hope this article has answered all your questions about what causes constipation in cats, how to diagnose it, and what kinds of cat constipation remedies there are.
If you think your cat is suffering from constipation, arrange for them to see a vet as soon as possible.
Feline constipation can usually be well managed, but you'll need a vet's help to get going on the right track.
Has Your Cat Suffered Constipation?
We'd love it if you could share your experiences with our other readers in the comments box below.
References
Yam, Decision making in the management of constipation in the cat, In Practice, 1997.
Freiche, Uncontrolled Study Assessing the Impact of a Psyllium-Enriched Extruded Dry Diet on Faecal Consistency in Cats with Constipation, Journal of Feline Medicine & Surgery, 2011.
Beynen, Diet and feline constipation, Dier En Arts, 2019.
Little, The Power of Microbiome: Feline Constipation, Hill Global Symposium: Proceedings, 2019.
German, Faecal consistency and risk factors for diarrhoea and constipation in cats in UK rehoming shelters, Journal of Feline Medicine and Surgery, 2015.
Rossi, Effects of a probiotic (SLAB51™) on clinical and histologic variables and microbiota of cats with chronic constipation/megacolon: a pilot study, Beneficial Microbes, 2017.
Your Amazing Cat!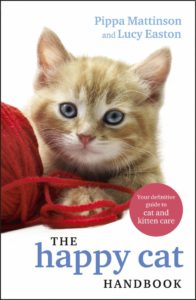 We are so excited to share our new book with you!
If you have enjoyed your visit to The Happy Cat Site we think you'll love The Happy Cat Handbook.
Written by the founders of this website including the author of the hugely successful Happy Puppy Handbook, it's packed with cat care information and fascinating cat facts.
Grab your copy today!