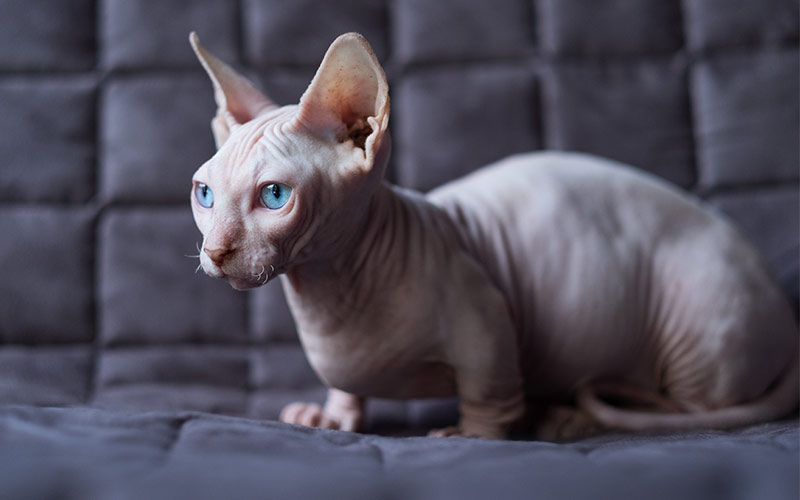 Welcome To Our Complete Guide To The Bambino Cat! The Unique Sphynx Cat Munchkin Mix.
It seems like a new cat breed pops up every few weeks nowadays.
The current flavor of the month is a curious hairless dwarf called the bambino.
To some of us this cat might look odd, and to others it's perfect.
That's kind of the point. The popularity of these weird breeds seems to be fueled in equal parts by adoration and intrigue.
You might struggle to identify it as a cat, or you might think it's the epitome of cute!
Whatever side you're on, these cats are popping up everywhere.
Lets take a look at the pros and cons of the Bambino cat!
Helping you to decide whether to bring one of these unique kittens home.
What is a Bambino cat?
Bambino means baby in Italian, and it's not difficult to see where this name came from.
The Bambino cat's hairless form almost resembles a newborn, as some are completely bald. If they do have it, bambinos hair is usually a very light, downy fluff.
The Bambino cat is the result of some fairly recent cross breeding.
By combining the hairless skin of the Sphynx and the short legs of the munchkin, breeders have obtained some unique results.
Sadly, considering it's parents are the Munchkin and Sphynx, Bambino cats are also prone to some health risks.
The jarring aesthetic of the Bambino was definitely the goal of these efforts, but what else is going on behind the scenes with this unusual kitty?
Unfortunately, breeding for a distinctive look can often lead to dire health implications.
We will look at these in detail below, but first, let's take a closer look at some other characteristics of the Bambino cat breed.
Are Bambino cats hypoallergenic?
You might be drawn to a hairless cat breed if you are allergic to kitties.
But it's really important to know that although you might think a hairless cat is hypoallergenic, they are not.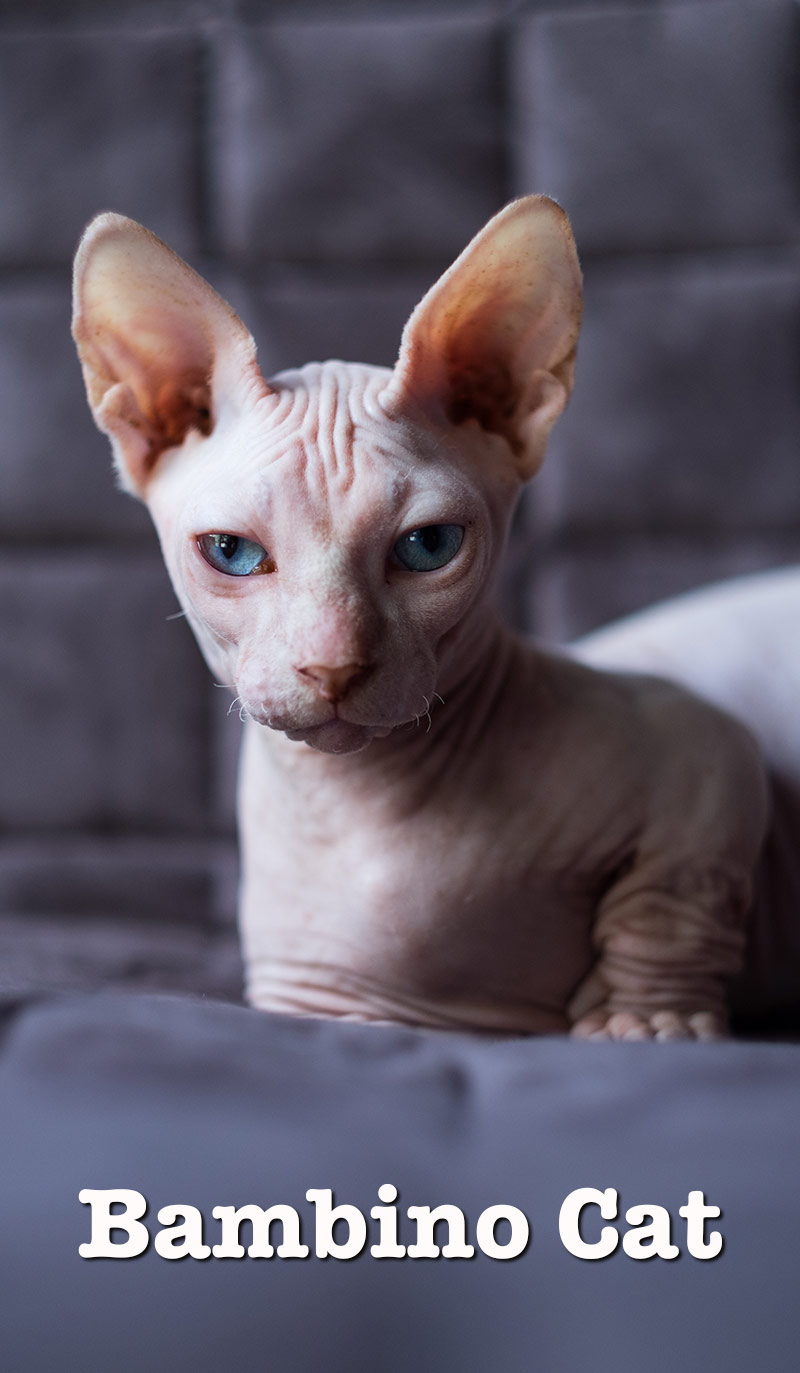 Dander, which consists of pieces of dead skin, is what flares up cat allergies.
You might well find a hairless cat causes you as many problems as a fluffy cat.
Bambino cat personality
Bambino cats are reportedly sociable and friendly. This stands to reason as it matches the demeanor of both of their parent breeds.
Owners are keen to point out how agile their pets are.
Their ability to be mobile and move in a typically cat like fashion will definitely be hampered by their short stature, however.
Their little legs may get tired out quite quickly, and certainly won't jump as high as a normal cat.
This is probably just as well, because part of cats amazing ability to survive long falls is due to their legs. Shorter muscles and tendons in the legs will mean less shock absorbency for your kitty.
Bambinos are said to be playful and entertaining, so they're often considered by parents wanting a cat for their children.
However, even though Bambino cats are supposed to be among the friendliest breeds, you should always use caution. Young children should be supervised when playing with pets to make sure no harm comes to either.
Especially those with so many health problems.
Bambino cat health problems
Unfortunately for Bambino cats, their parents exposed them to a myriad of potential health issues.
Let's take a look at the two parent breeds, and the health problems that they suffer.
Predominantly as a result of their distinctive appearances.
Sphynx Cat Health
Sphynx cats have a well recorded risk of heart disease among other problems to do with their lack of fur.
Hairless cats need ideally to be washed weekly, as their hair cannot distribute the oils their skin exudes.
Build up of oil can clog a cats pores and cause nasty skin conditions.
The lack of hair also leaves these cats at the mercy of the sun.
Fur blocks harmful UV rays so bambinos will need to spend the vast majority of their lives indoors.
Cats have fur for a reason! Lack of fur means your bambino will struggle to keep itself warm in a cold house. You may need to invest in a sweater for your cat.
Bambino cats also inherit a predisposition to periodontal disease, like Sphynx cats. This means their teeth will need cleaning once a day, considerably more maintenance than your average cat needs.
Munchkin Cat Health
If this wasn't bad enough, bambinos have it much worse than other hairless cats. The shortened limbs come from their other parent breed, the Munchkin cat.
Proponents of short-legged cats are keen to mention that it stems from a naturally occurring mutation. This mutation is called pseudoachondroplasia, a type of dwarfism. However, natural does not mean good.
It is important to note that in Europe deliberately breeding a cat to have this kind of mutation is illegal and considered an act of animal cruelty.
Dwarf cats are inevitably unable to jump as high or run as fast and far as your average cat.
Since cats are inherently acrobatic it seems mean to deny them this ability.
Furthermore, dwarfism causes short limbs due to a cartilage deficiency, so this goes a lot further than just stunting Bambino cats height.
Pseudoachondroplasia has also been linked to lordosis, a spine that's too curved.
In addition to this it increases the risk of Pectus Excavatum. This condition presents itself as a caved-in hollow chest.
Bambino cats haven't been around long enough for us to draw any targets conclusions about them.
But if their parent breeds are anything to go by, they've been dealt a bad hand.
The chances are that hairless dwarf bambino cats would be spared none of their parents' defects.
Bambino Cat Life Expectancy
Bambino cats haven't been around long enough to accurately state their life expectancy. Munchkins and Sphynx cats live on average fairly unremarkable, 13 and 14 year lives respectively.
Make sure your cat is regularly checked by a vet in case any of the above mentioned health complications arise.
We have to use Munchkins and Sphynx cats to estimate because the Bambino cat breed has only been around for just over a decade.
Whether or not Bambinos are within their parents' range remains to be seen, and unfortunately it's just to soon to tell.
Bambino Kittens
Due to their proportions, Bambino kittens look a lot like adult Bambino cats.
Short legged cats look a lot like kittens generally, which is part of their appeal.
It's important to remember that the skin care routine with hairless cats starts from day one, and is especially important in their first few months of life.
This is because kittens are much more susceptible to infections than adult cats.
Bambino Cat Price
As with all cats, price often depends on the breeder. I had a look around and found some listed in the US for around $2,000!
This isn't surprising; designer cat breeders often charge dizzying prices. Bambino breeders are no exception.
They also demand a very high level of care, so that's extra work the breeder. Which they will pass on to you when the kitten is sold.
Should I Buy A Bambino Cat?
Honestly? I'm afraid that my opinion the answer is no.
The truth is the Bambino hairless cat is a very new breed, so there's a lot we just don't know.
But, what we do know are the problems that plague their parent breeds.
It's also just not very nice to deliberately breed animals with stunted limbs and a high risk of skin conditiosn.
While they may well make good pets in terms of their temperament, buying one will help increase their popularity and cause more to be bred.
The USA is one of few countries in the developed world that allow the sale of cats deliberately bred with pseudoachondroplasia.
The more people that buy these cats, the more breeders will deliberately pass on these harmful genetic mutations.
While they command such a high price, supply will meet demand.
Of course, its entirely up to you.
But in my opinion the price you pay (or rather, that the Bambino cat pays) is too great.
Alternatives To Bambino Cats
Cute and cuddly dwarf bambino cats might not be everything you thought they were.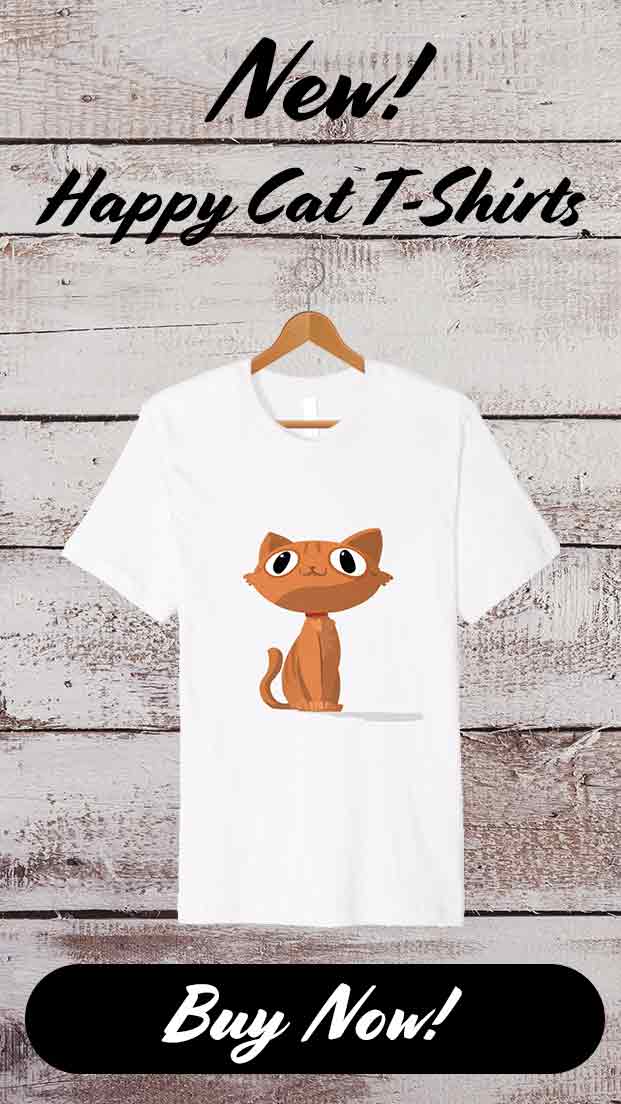 You might have changed your mind about what the perfect addition to your family will be.
So, if bambino cats are a no go, what other options are available?
If you're desperate for a hairless cat, it's probably better to go with a Sphynx. Though far from the most healthy breed, they definitely have it better than Bambinos.
To their credit, Sphynx cats have a sturdy, strong, much more traditionally cat-like, frame. Compared to the Bambino, Sphynx cats are incredibly well proportioned.
If you're interested in a small cat, but are put off by pseudoachondroplasia, you do have options.
Take a look at the alternatives to teacup and miniature cats in this great article on those breeds here.
References
Free Updates For Cat Lovers!
Our cat care articles, tips and fun facts, delivered to your inbox