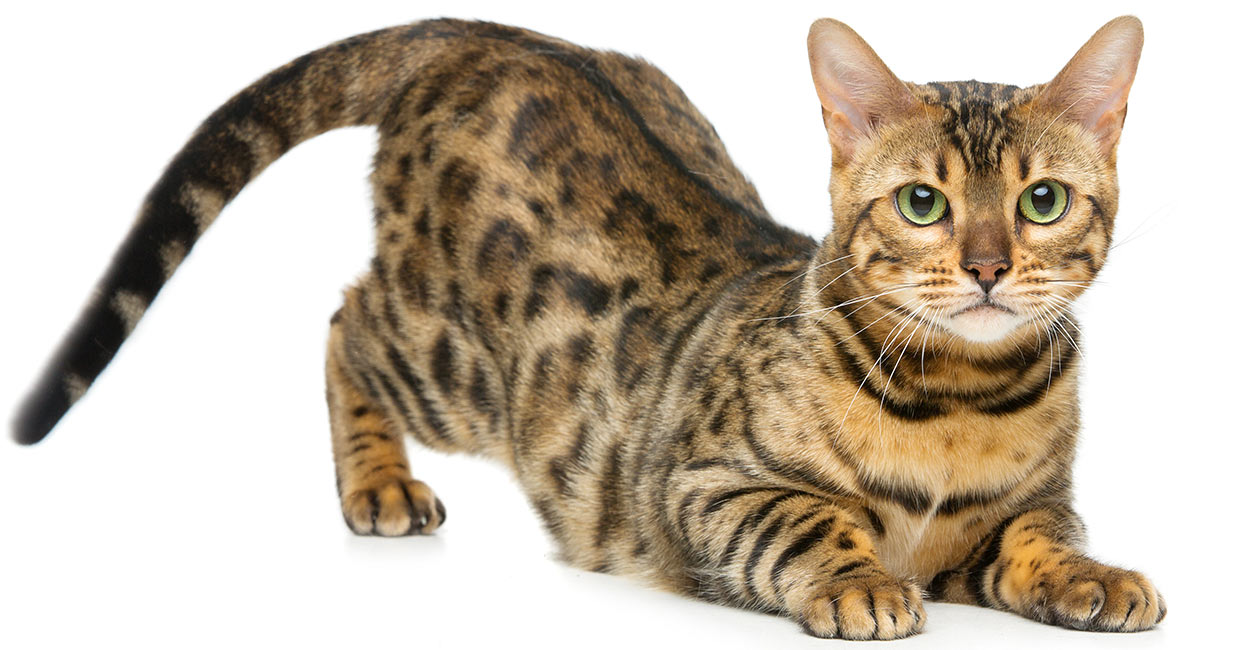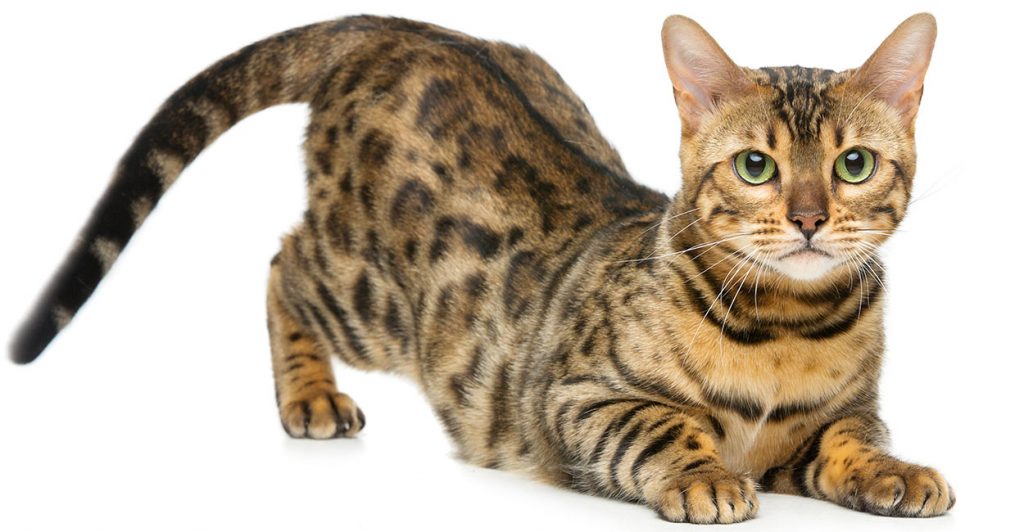 The best Bengal cat names show off your tiny tiger's top features. Your Bengal kitten will have dark stripes that mimic their big cat namesake. And they have an attitude to with the looks. Bengal cat names should match the strength of personality that your new kitten was born with. Confident, alert and a natural athlete, there really aren't many cool cats than the Bengal.
Contents
Whether you are looking for Bengal kitten names that reflect their unique wild cat look, personality or that are just plain cute. There are plenty of options to choose from — we've got over 200 options here.
Good names for Bengal cats often take into account their unusual appearance, but they don't have to. It's up to you to pick a name that you love for your Bengal kitty. And I think we've got some excellent ideas, regardless of the type of name that appeals to you.
Why Choose a Name for Your Bengal Cat?
Naming pets is something most people naturally gravitate toward. In fact, thinking up names is one of the first things we do when we choose a new kitten or rescue cat.
You might even begin your search before then. Eager to pick something to call your future prospective Bengal bestie.
Regardless of your motivations, everyone who is naming a cat wants something that suits them and their kitty just right.
These cats are an intelligent and loyal breed. It's quite likely you'll be able to easily teach them to come when called and recognize their name. So it pays to pick one that rolls off the tongue nicely too.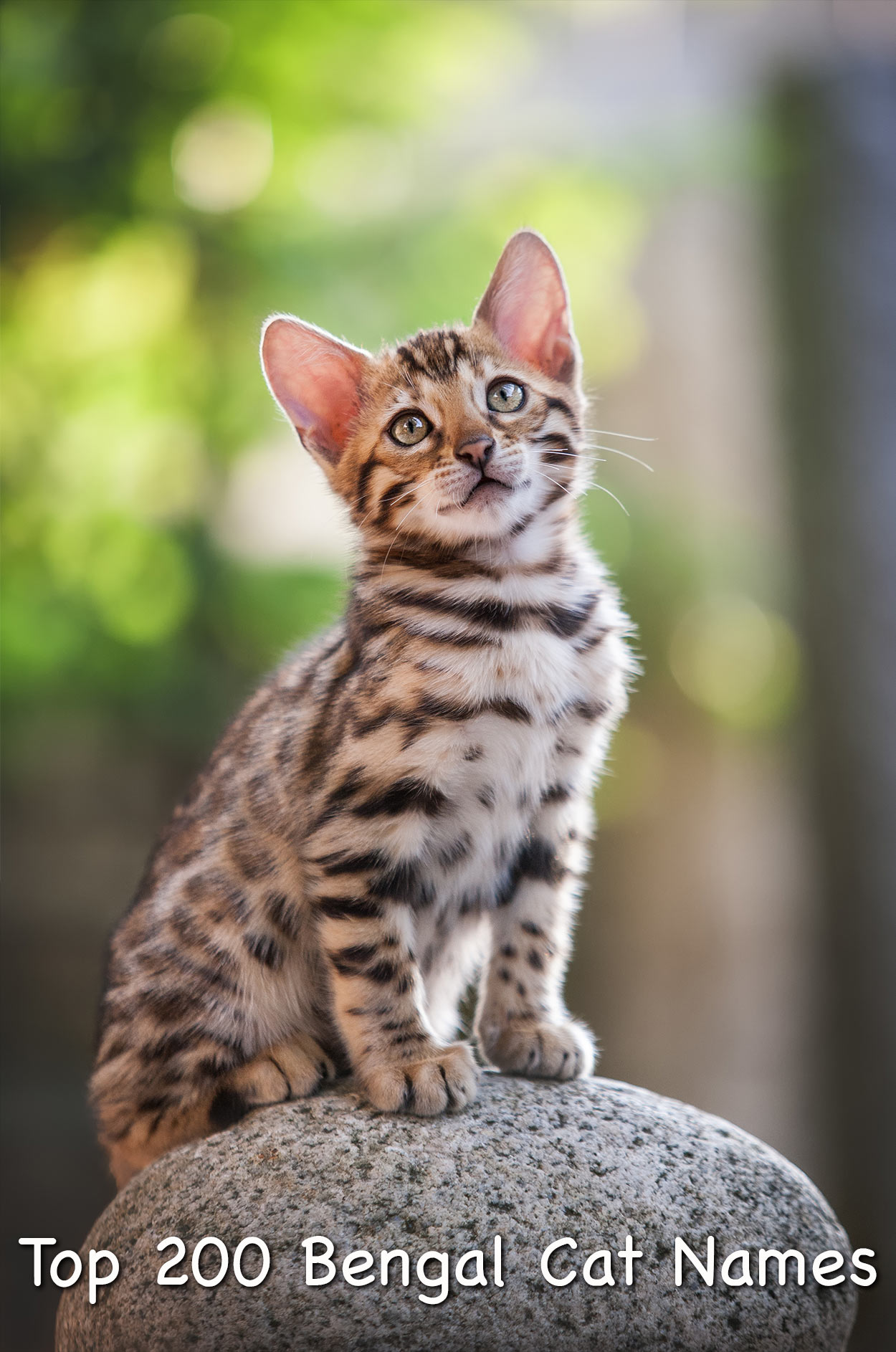 Top Bengal Cat Names
Female Bengal Cat Names
Bengal cat names girl kitties will suit can come from cutesy, tough or unusual female names.
We have tried to find a range for this first list. From old fashioned to ultra modern, there should be something for everyone.
Here are some for Bengal kitten names female cats and their owners will love:
Adele
Amie
Annie
Ava
Bella
Carly
Demi
Ella
Emily
Enid
Fiona
Georgie
Hazel
Ingrid
Jess
Judy
Karla
Lola
Megan
Mia
Minnie
Nora
Orla
Penny
Rae
Stella
Trixie
Viola
Wanda
Zelda
Daisy
Zöe
Diana
Willow
India
Iris
Gigi
Sasha
Helga
Tia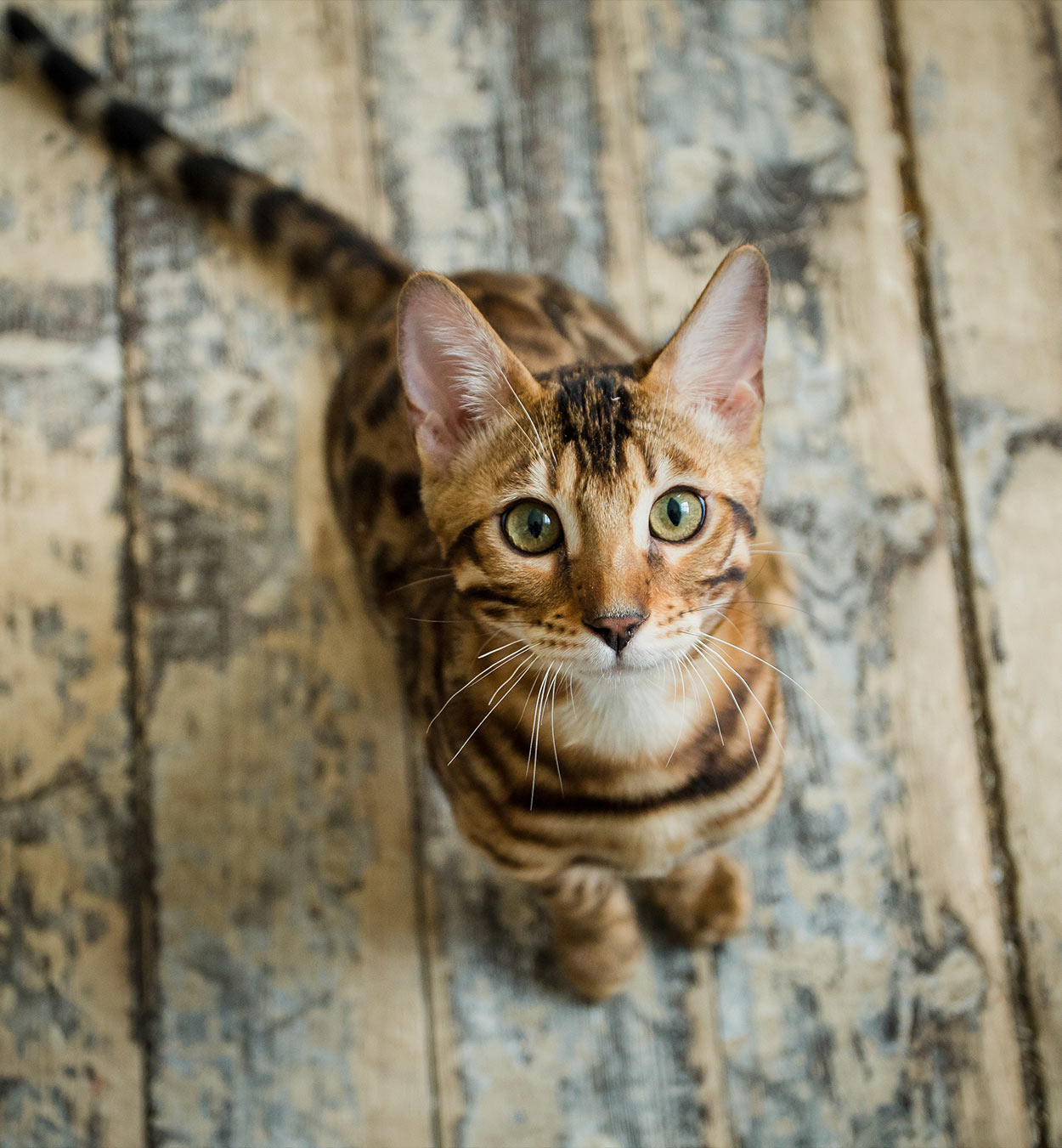 Bengal Cat Names Male
Boy Bengal cat names can sound as cute or tough as you want them to. Whether you imagine your new pal as King of the Jungle or a cuddly couch companion. These ideas will cater to a range of human tastes, as well as feline ones!
Archie
Arnie
Bailey
Ben
Billy
Chad
Dave
Eddie
Evan
Frank
Greg
Harry
Jack
Jake
Luke
Manny
Mason
Mikey
Nicky
Noah
Oli
Oscar
Reggie
Ricky
Sammy
Seb
Teddy
Theo
Timmy
Will
Kaio
Judge
Axel
Czar
Admiral
Usain
Wyatt
Quentin
Oliver
Bengal cat boy names don't have to just be those you would traditionally associate with humans, of course. There are lots of other fun ways of naming your Bengal cat.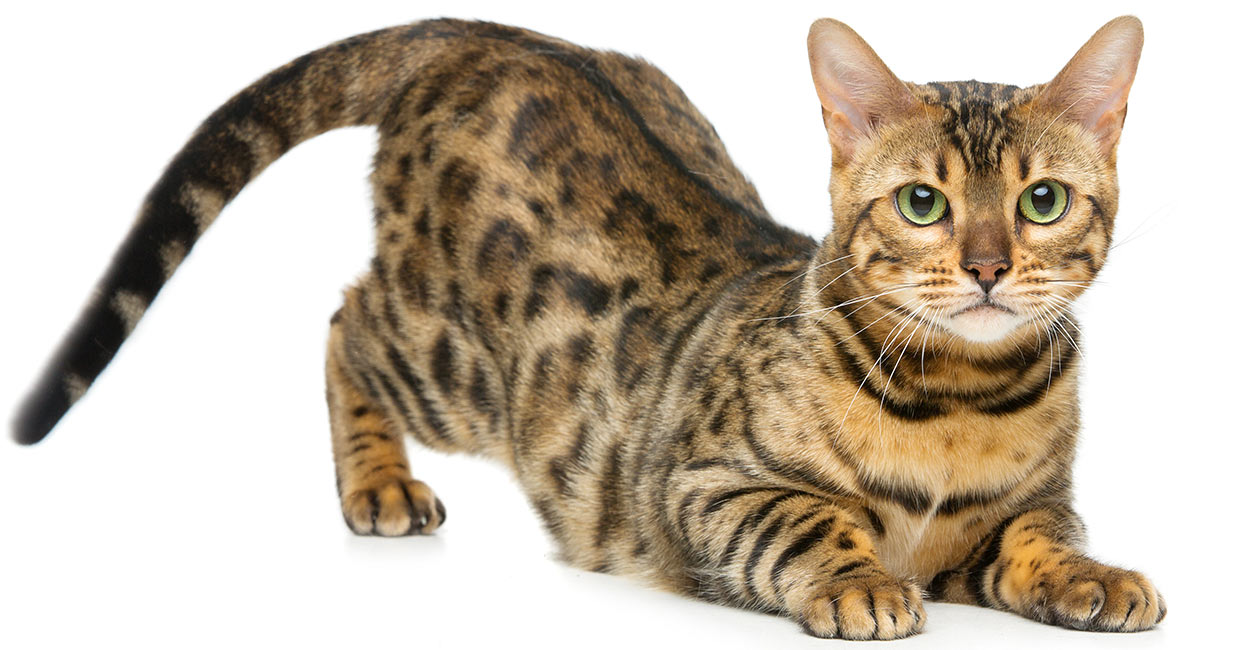 Bengal Cat Names for a Pair
This set of names work great for a dynamic duo. If you're fortunate enough to snag two Bengal cuties in one swoop, you'll love these options. You may recognize these names from your favorite cartoons, movies, or even books!
Caramel and Toffee
Barbie and Ken
Dot and Dash
Homer and Marge
Betty and Wilma
Ben and Jerry
Oscar and Emmy
Hamlet and Ophelia
Will and Grace
Zig and Zag
Tarzan and Jane
Olive and Popeye
Nickel and Dime
Peaches and Cream
Timon and Pumbaa
Pebbles and Bambam
Lilo and Stitch
Jekyll and Hyde
Bonnie and Clyde
Einstein and Newton
Cool Bengal Cat Names
Who can deny that Bengal cats are cool? The Bengal cats' wild kitty appeal can be a great source of inspiration for finding Bengal cat names. Their reputation as fearsome predators lends itself very nicely to some seriously cool ideas.
As does the wild settings that you could imagine this feral looking but adorably tempered kitty living in.
Bracken
Bramble
Chase
Clash
Drive
Falcon
Fern
Ferret
Flush
Forest
Frisky
Hawk
Hunter
Killer
Maze
Poacher
Prey
Prowler
Quest
Raid
Ranger
River
Scout
Shikar
Spook
Thicket
Tracker
Trail
Trapper
Valley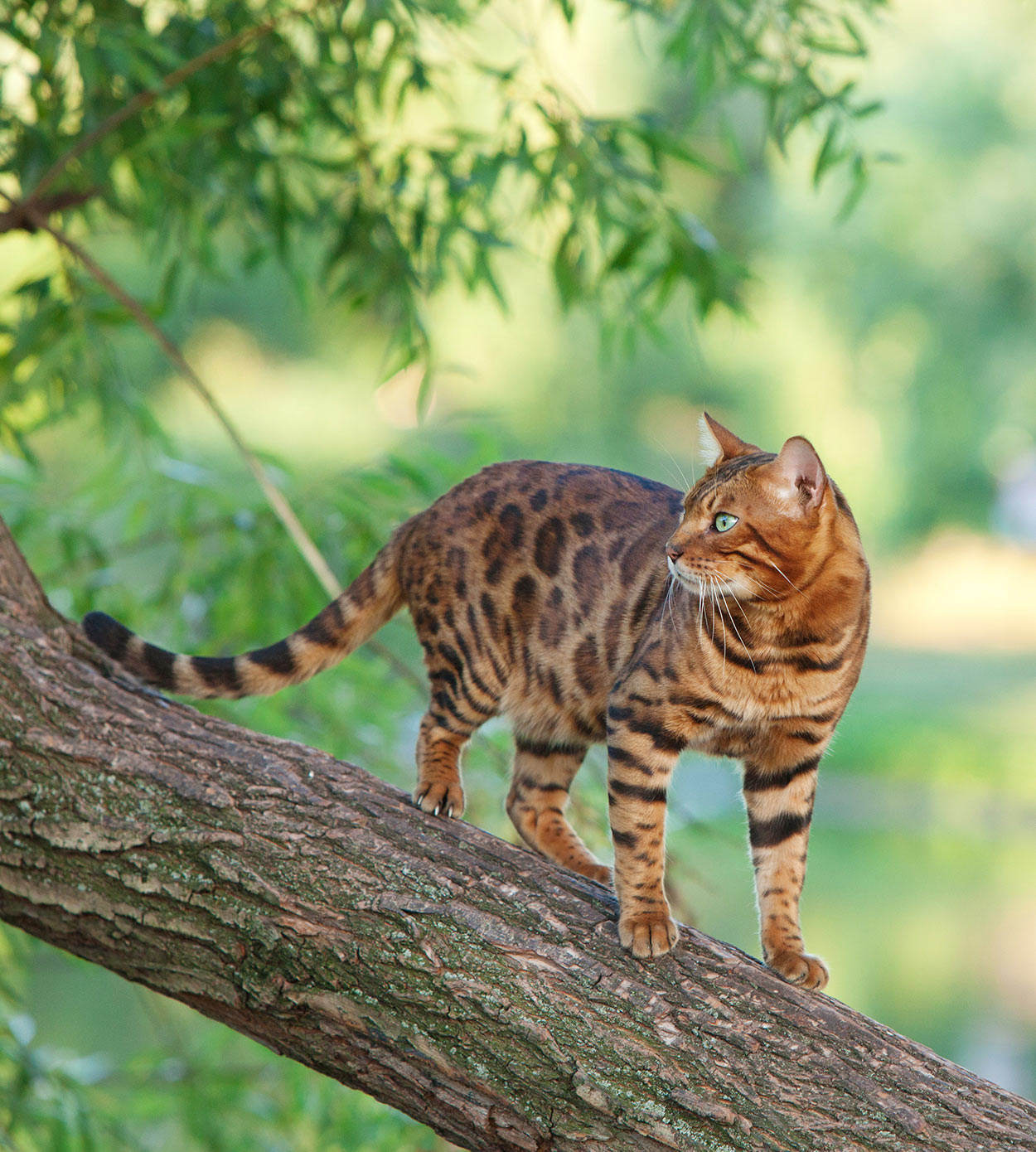 But that striking coat can be a source of inspiration for Bengal cat names in another way too.
Silver Bengal Cat Names
Not all Bengal cats are dark in color. There are some paler shades as well. One of the most eye-catching colors is the silver tone. This grey almost metallic tone lends itself to some pretty great names.
Argent
Ash
Bullet
Cinder
Cinna
Ember
Flash
Foggy
Glam
Gleam
Glitz
Granite
Gray
Gunner
Nugget
Misty
Opal
Pearl
Pewter
Seal
Shine
Slate
Smokey
Steel
Sterling
Storm
Sylvie
Tinsel
Weber
Whisper
Fancy something else, but along the same theme? You can find 100 more Grey Cat Name ideas here.
Snow Bengal Cat Names
The snow Bengal cat is probably one of the most distinctive kitties you will ever see. This exotic cat at first glance could easily be mistaken for a snow leopard cub!
Their gorgeous Bengal markings mixed with a white coat are so beautiful, it's hardly surprising that lots of owners want to call them something that reflects it.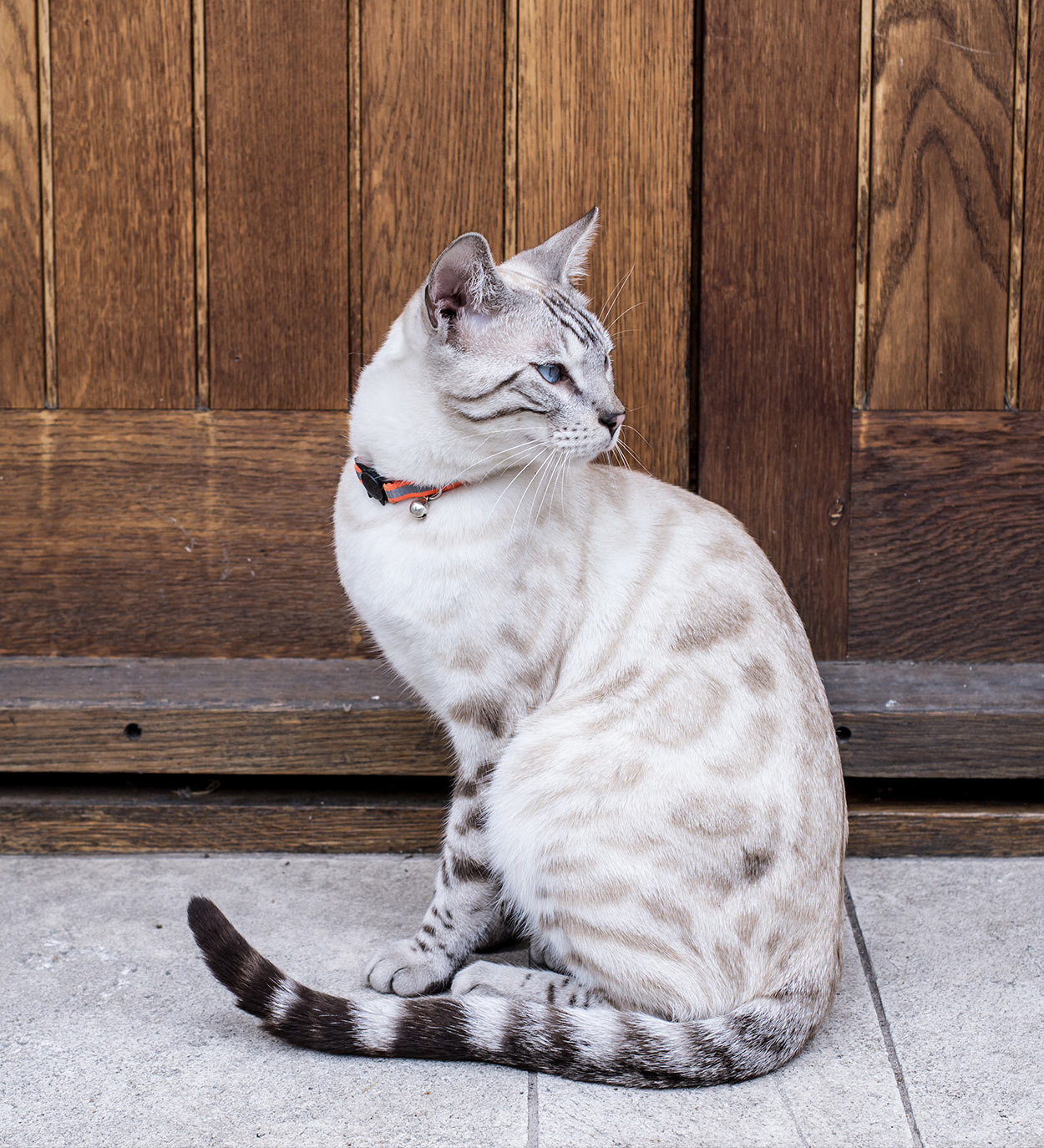 Snow Bengal names can match their color, or simply be inspired by them. From gorgeous white tones to snow inspired settings, there are lots of wonderful ways you can name your white Bengal kitty.
Alp
Blanca
Blizzard
Boo
Chalky
Chilly
Cloud
Cotton
Everest
Gannett
Glacier
Icy
Ivory
Lily
Lotus
Makalu
Princeton
Rainier
Saser
Skyang
Snowbell
Snowflake
Trivor
Tweedy
Yeti
Looking for a slightly different name for your snowy feline? Then check out 100 more ideas for White Cat Names here.


Fierce Bengal Cat Names
These unique names are for your fierce little Bengal kitten. When you see them speed past or try to fight your dog for a toy, you know they're deserving of these.
Zeus
Thor
Roxy
Xena
Nyx
Katniss
Diva
Elektra
Acadia
Beast
Bolt
Brutus
Bandit
Fang
Hulk
Goliath
Hunter
Rambo
Nitro
Cute Bengal Cat Names
We all know that Bengal cats are unusual, but they are also seriously super cute. These adorable kitties love their owners and enjoy getting stuck into activities in the home.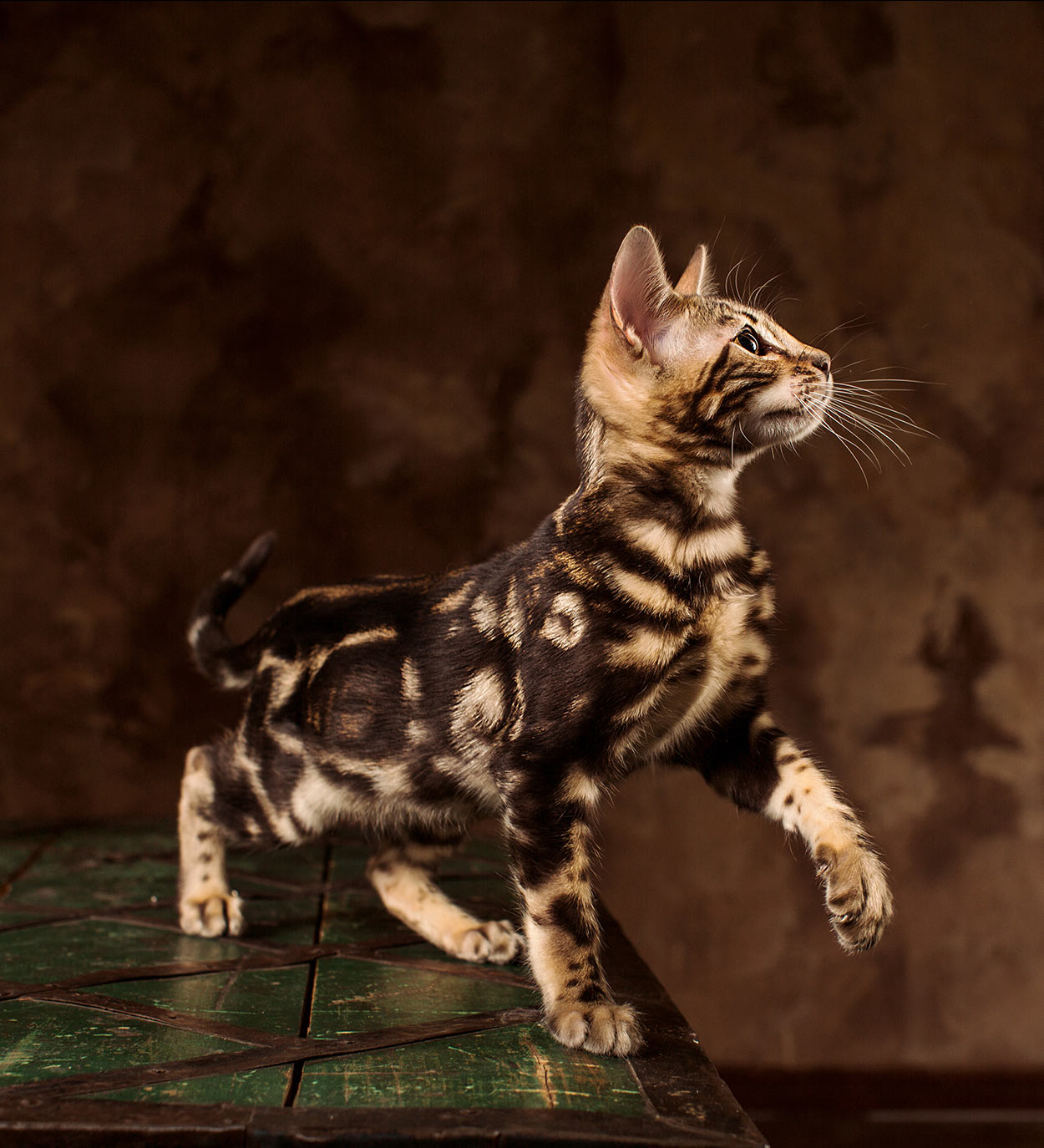 They are playful and fun, and above all never failed to make us go "awwwww."
Angel
Beauty
Belle
Bitsy
Bloom
Bonnie
Boo Boo
Bubbles
Buttons
Charm
Cherry
Cherub
Cuddles
Darling
Diamond
Divine
Dream
Giggles
Heaven
Honey
Kitty
Muffin
Mufty
Pumpkin
Queenie
Sparkle
Sunny
Sweetie
Tickles
Tigger
Not cute enough for your little sweetie pie? Don't worry! There are 200 more cute cat names in this fun list.
Funny Bengal Cat Names
Do you love a good laugh? Giving a cat a funny name can be great fun, but it can also be the source of some controversy. And, sadly some owners find that a few weeks in they have tired of their joke.
Fortunately, there is a great way to be funny and still give your kitty a name that lasts. We love these punny and funny names for Bengal cats.