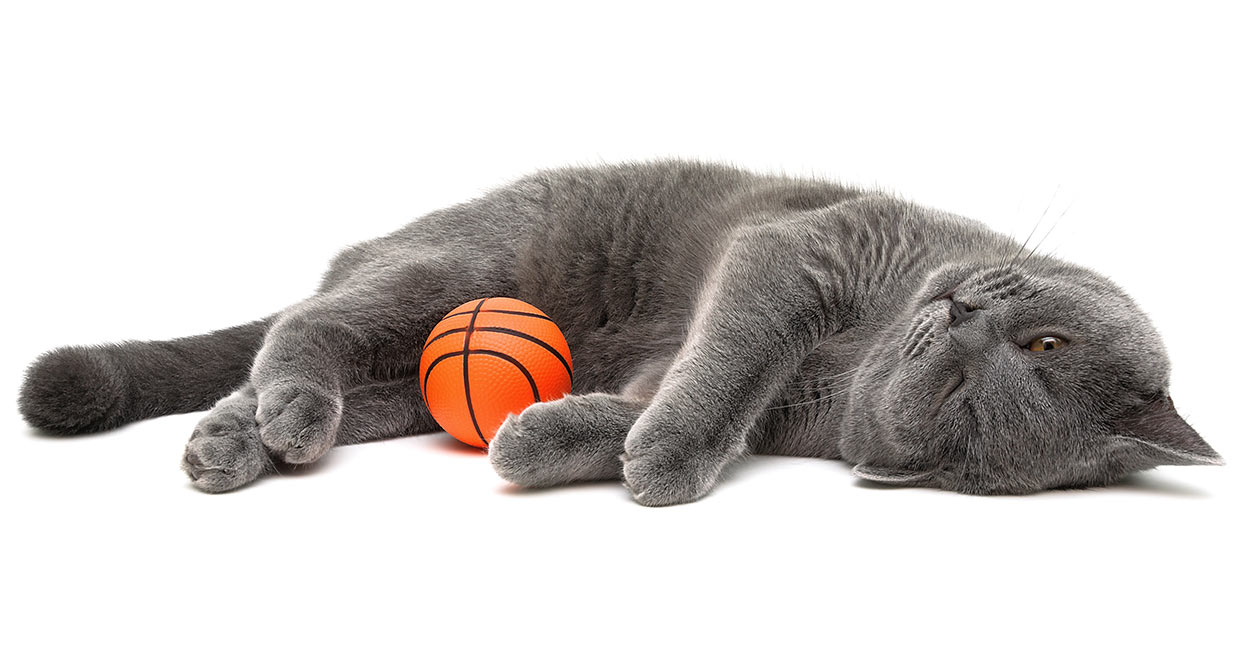 This week Megan Austwick rounds up the most dog-like cat breeds…
At some point in your life you have probably been asked the question: are you a cat person, or a dog person?
But, what if there's a way we can be both?
Perhaps if we can find a cat breed that looks or acts like a dog, we can get the best of both worlds in one pet!
Dogs are loved for their energetic, curious, affectionate personalities, which is just part of what makes them such a popular pet.
Some people might think cats are the opposite of this, but actually there are loads of cat breeds with dog-like personalities and characteristics.
For anyone that can't choose between dogs and cats, or who just doesn't have the time to look after a dog, getting one of these dog-like cat breeds would be a great choice!
Why choose a dog-like cat?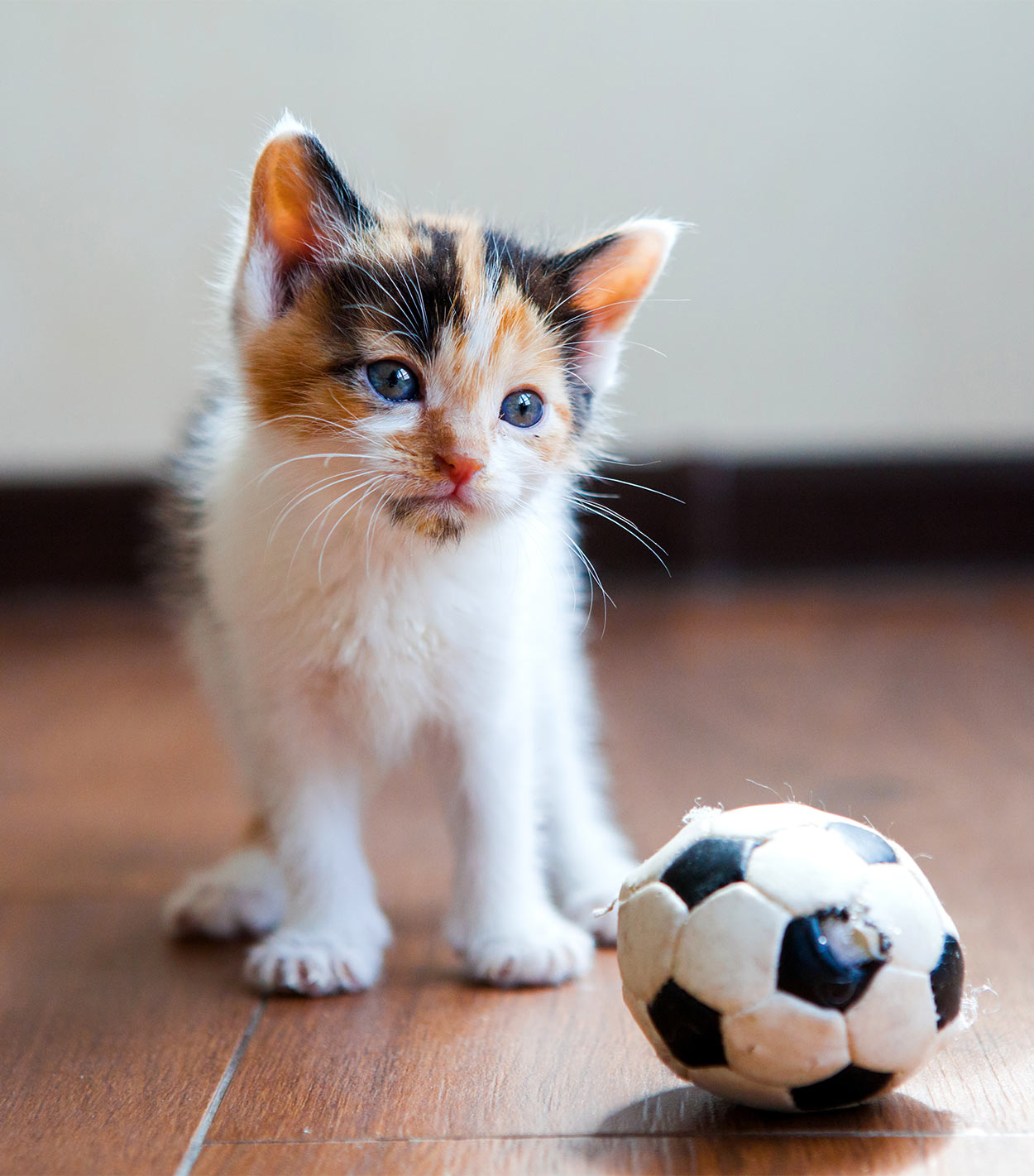 You might be thinking: why would I want a pet that is like a different animal, why not just get a dog?
However, there are lots of reasons why someone might not want a dog, or why a cat might be a better choice.
Dogs can be quite high maintenance pets, as they can't be left alone for too long, and they require exercise, interaction and cleaning if they roll in anything smelly outside.
Some people just don't have the time it takes to look after a dog!
If you work a lot, or spend a lot of time away from home with no one to help you look after your dog, you might need to consider a pet that is less time-consuming.
Cat's are a slightly easier alternative for people who don't have as much time for a pet, as they clean themselves, they can be left alone (perhaps with access to the outside world), and they use a litter box.
And – whilst they do require interaction – you don't have to take them on walks, meaning you have more time for yourself!
More reasons to choose dog-like cat breeds
Another reason might be that you live with someone that doesn't like dogs, but you still want a pet you can interact with, that will interact back.
Or, someone in your household might have a dog allergy – a sure recipe for misery if they actually try to live with one!
Cats that act like dogs are a great solution to this problem, as you can still have a real companion that you can play with, or teach tricks to, even if it's not a dog!
What dog-like characteristics can cats have?
So what are some of the main characteristics that make cats dog-like?
Before we can find the best cats for dog people, we need to determine which features make dogs so popular.
One of the best things about dogs is their intelligence.
Because dogs are extremely clever animals, we can train them to do all sorts of tricks, and to play games with us like fetch.
Whilst cats are still intelligent animals, people often assume they can't be trained to do tricks like a dog can.
However, many cat breeds are clever enough to learn tricks, it just takes some time and patience!
Cats for dog people
Dogs are also usually quite social animals, which makes them a really popular choice for a family pet – they often get on well with children and with other animals as long as they're socialised correctly.
This social streak means they're nearly always up for interacting with you, whether it's just through a cuddle on the couch, or a fun game with a toy.
Another reason we love dogs is that they are just so cute!
Their puppy eyes and happy, lolling tongues are enough to make any heart melt!
The list could go on, but these are some of the main reasons people love dogs as pets.
These characteristics aren't exclusive to pups, and we can find them in loads of cat breeds too!
Let's take a look at a the top ten dog-like cat breeds you might want to choose.
#10 Turkish Van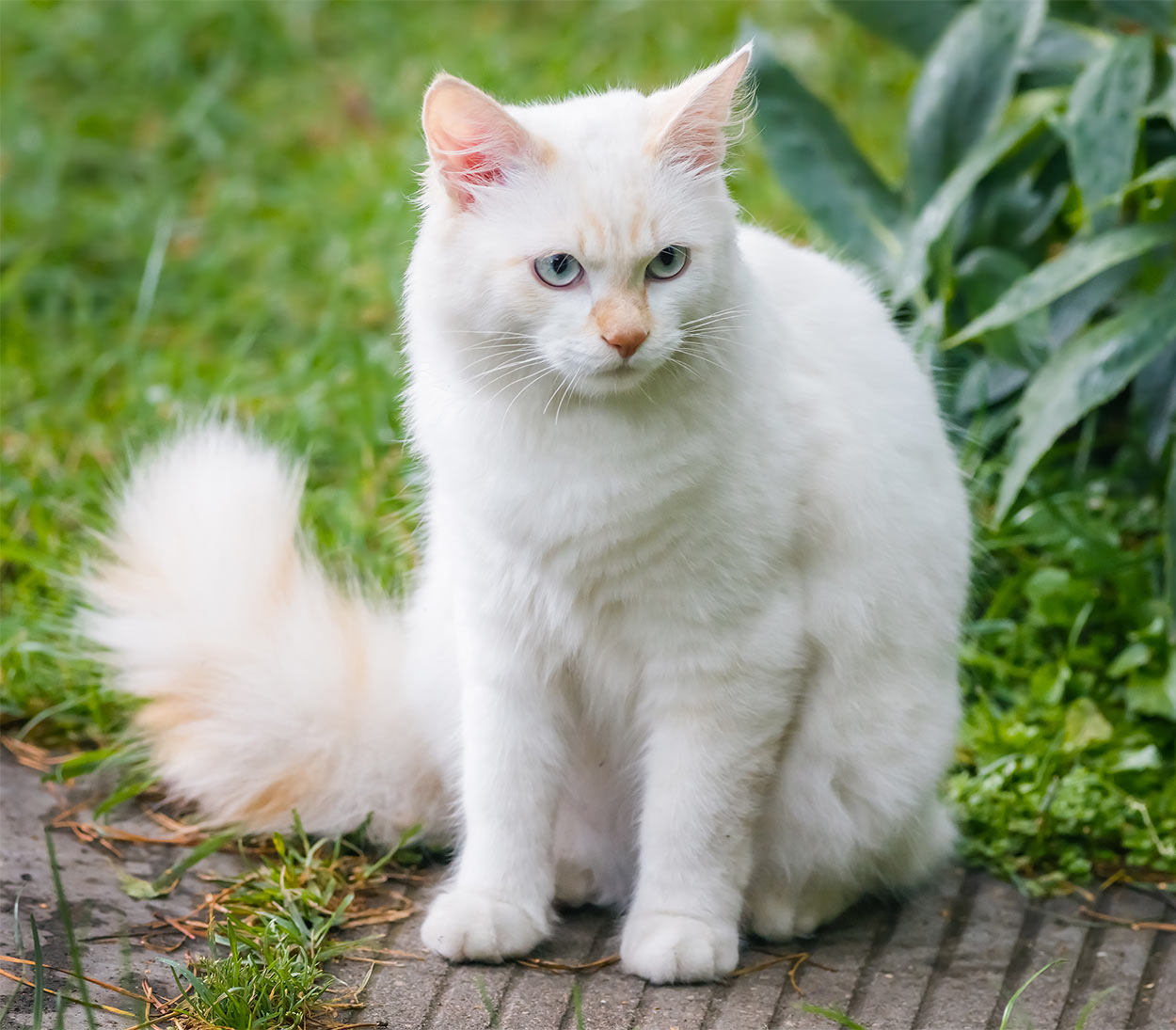 We know that most dogs love playing or swimming in water, but there's an ongoing myth that all cats hate water!
The Turkish Van is a perfect example of a cat that loves to dive into water and go swimming, just like a dog!
This doesn't just mean outside in nature, it will love playing with taps and bathtubs in the house too.
This playful nature also extends to the rest of its life – it will love exploring your home, running and jumping around, and inventing games for itself to play when you're busy.
It is also a very family-oriented cat, that can be protective of its territory and its owners, alerting them when it thinks something could be going wrong!
Turkish Vans form strong bonds with their owners, just like dogs, which make them ideal for people that love the loyalty and fun-loving sides of dogs.
Find out more about the inimitable Turkish Van breed right here.
#9 Japanese Bobtail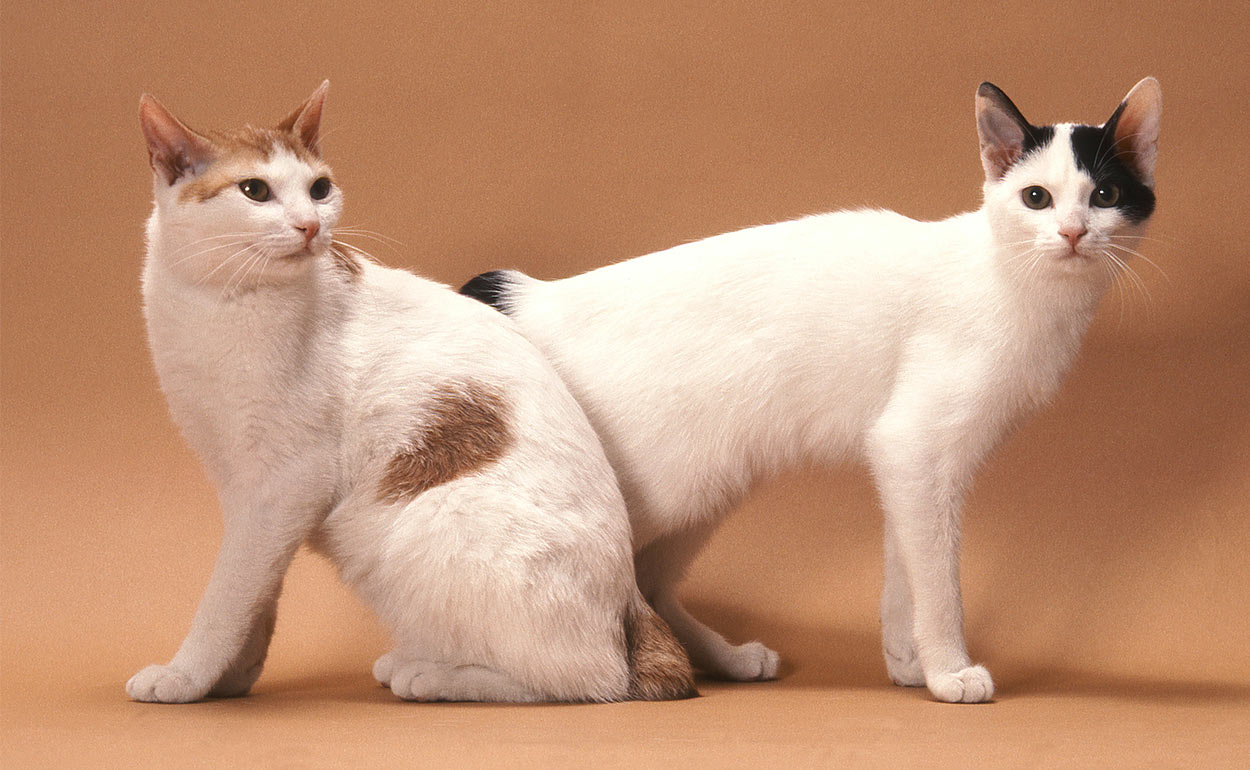 Japanese Bobtails share the canine characteristic of being extremely playful.
They're curious cats who get on well with strangers as well as their families.
Japanese Bobtails love playing games with their owners, and can be easily taught to play things like fetch.
This breed are very social, so they love spending time with their families, whether it's having a cuddle, or playing a fun game together.
Japanese Bobtails are also known to be receptive to emotion – if their families are feeling sad, they will often try to comfort them!
These sensitive, playful cats are a great breed to choose if you're looking for cats that act like dogs.
They are also well known for their adorable looks, they're just as cute as a new puppy, meaning you'll love them if you want a pet you can show off to your friends and family.
#8 Siamese cats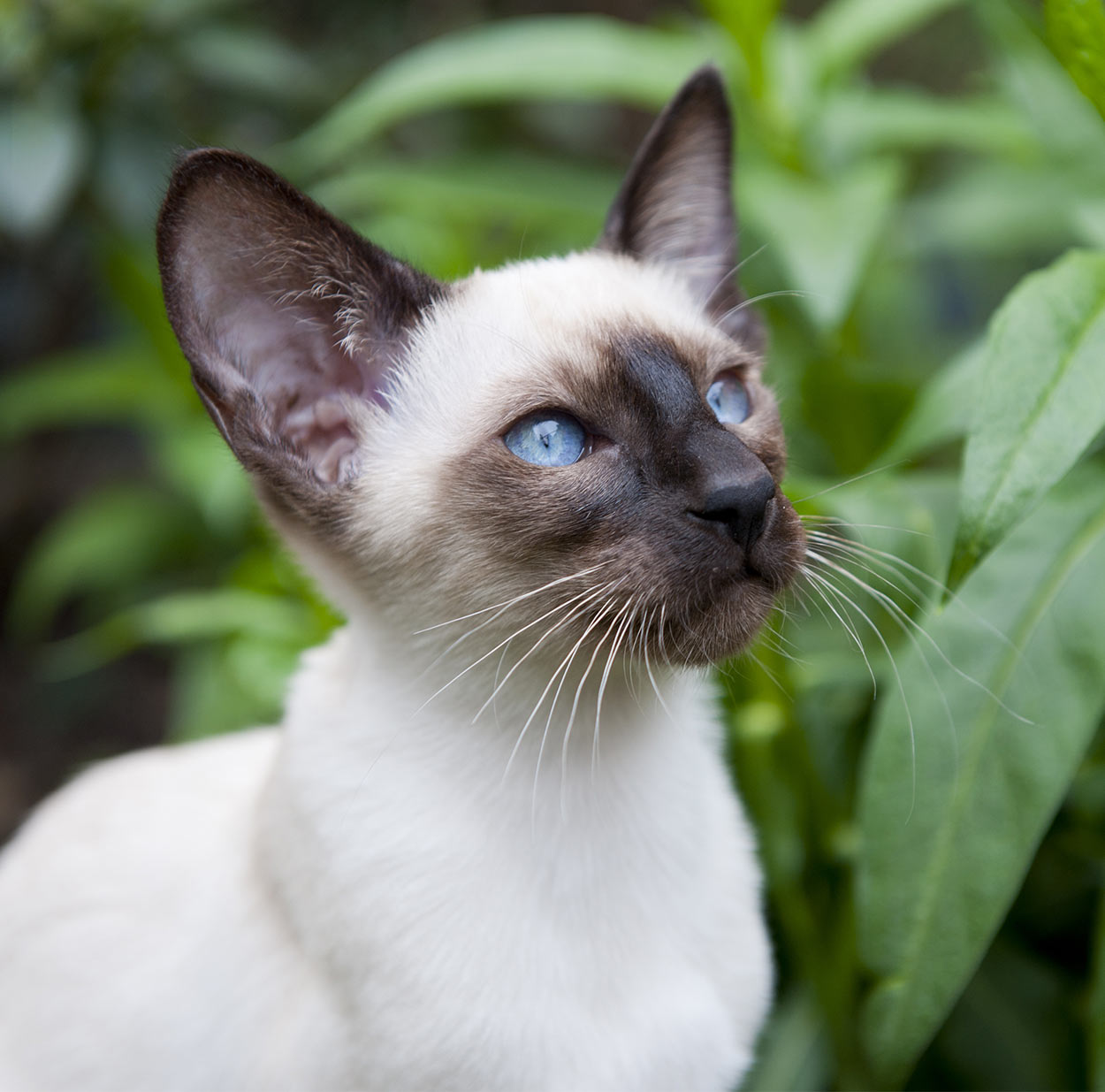 Dogs are meant to be man's best friend, because of their social nature and their love of human companionship.
Siamese cats are the feline equivalent of this!
If you've ever met a siamese cat, you'll also know they're quite the chatterboxes!
They're extremely social animals that love to meow and "talk" to the people they're surrounded by.
Just like dogs, they'll alert you when anything seems out of the ordinary, and are a great choice if you want a pet that will become just another member of the family.
If you think the chatty Siamese might be right for you, find out more about them here.
#7 Bengal cats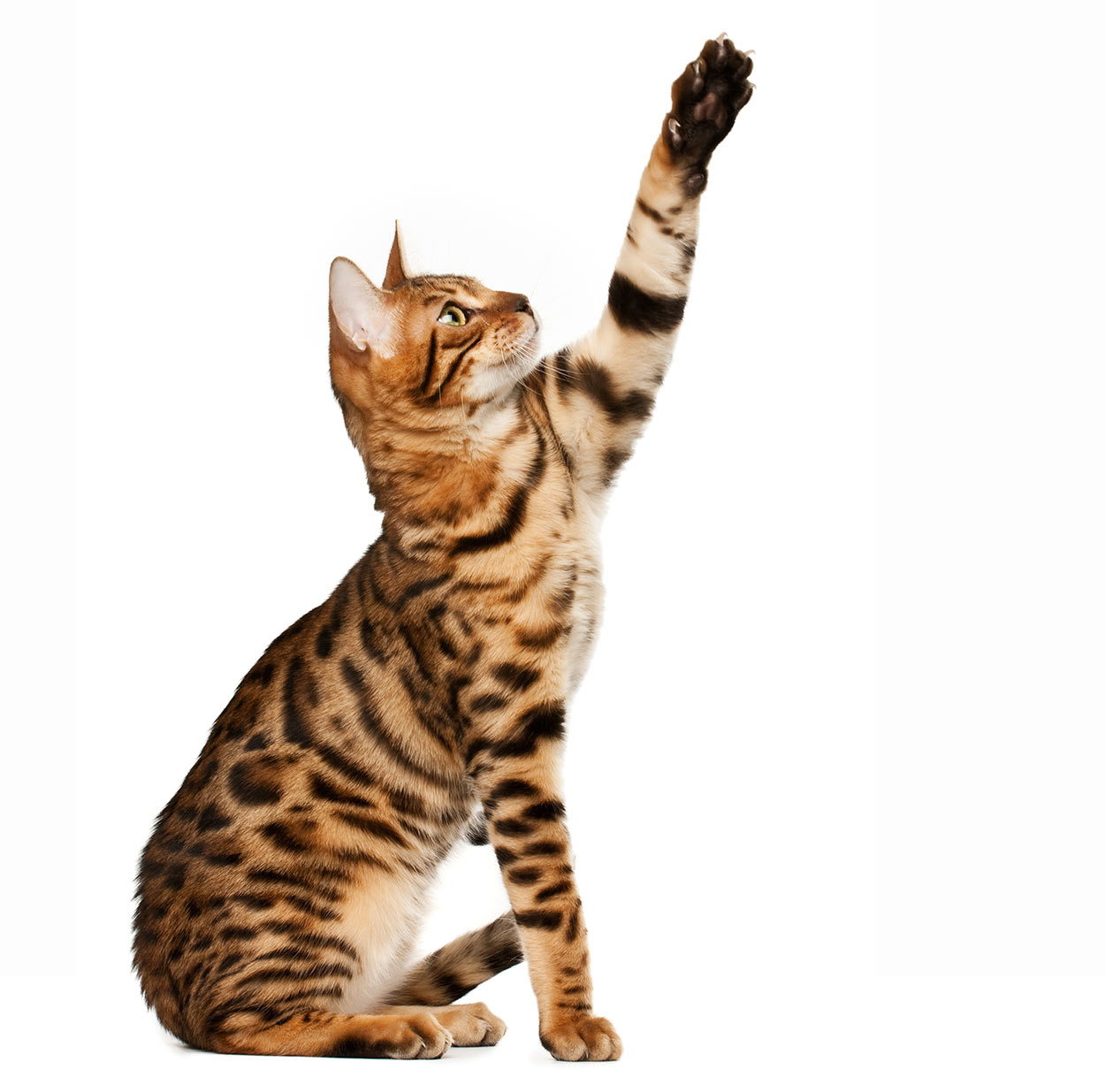 Although Bengal cats look more like a jungle cat than a dog, they do share some great qualities with beloved pups.
Bengals are relatively affectionate towards their owners, and like to be physically close to their families, even if they don't want to be cuddled and pet non-stop.
This breed is also extremely athletic and energetic, meaning they love to interact with their owners through various games, just like dogs do!
This playful side means Bengals are also great with children, they're a great choice for a family pet.
Bengals are great fun for families or owners who are looking for a cat, but don't want to miss out on things like dog walks.
Because Bengals are so athletic and playful, they will often accompany you outside, running with you around a garden, or even swimming with you in bodies of water it finds.
Overall, Bengals are great fun and possess many of the same personality traits as dogs, even if they look very different!
To read our complete guide to the bouncy Bengal breed, click here.
#6 Persian
Persian cats have long luscious coats which make a winning combination when paired with their personalities.
They're a very intelligent breed and love to play with their owners, which makes them quite dog-like.
You can invest in toys that your persian would like chasing around the house – which can be just as fun as playing games like fetch with a dog!
Additionally, some Persians actually look remarkably similar to dogs!
A Persian cat called Atchoum took the internet by storm in 2014 with his dog-like features.
If choosing a cat that looks dog-like is a priority for you, perhaps choosing a playful, fluffy Persian is the best choice!
Bear in mind modern day Persian cats are going through a bit of a health crisis at the moment due to some breeders' pursuit of extremely flattened faces.
Our complete guide to Persian cats will help you bring home the healthiest cat possible.
#5 Ragdoll
One of the things that makes a ragdoll cat so dog-like is its easy-going temperament.
This cat breed is relatively obedient, and can be trained to do small tricks, just like dogs.
The Ragdoll breed is relatively playful, but is not the type of cat to pester you – they're relatively relaxed and love lazing around.
If you're looking for something more energetic, a cat that's more like a puppy, this perhaps isn't the best choice, as it lacks this quality, despite having many other great dog-like characteristics!
But if you're looking for a relatively low maintenance cat with dog-like characteristics such as intelligence, obedience and affection, the Ragdoll is a great choice.
And you can find out more about buying and keeping a Ragdoll cat with our popular breed guide.
#4 Devon Rex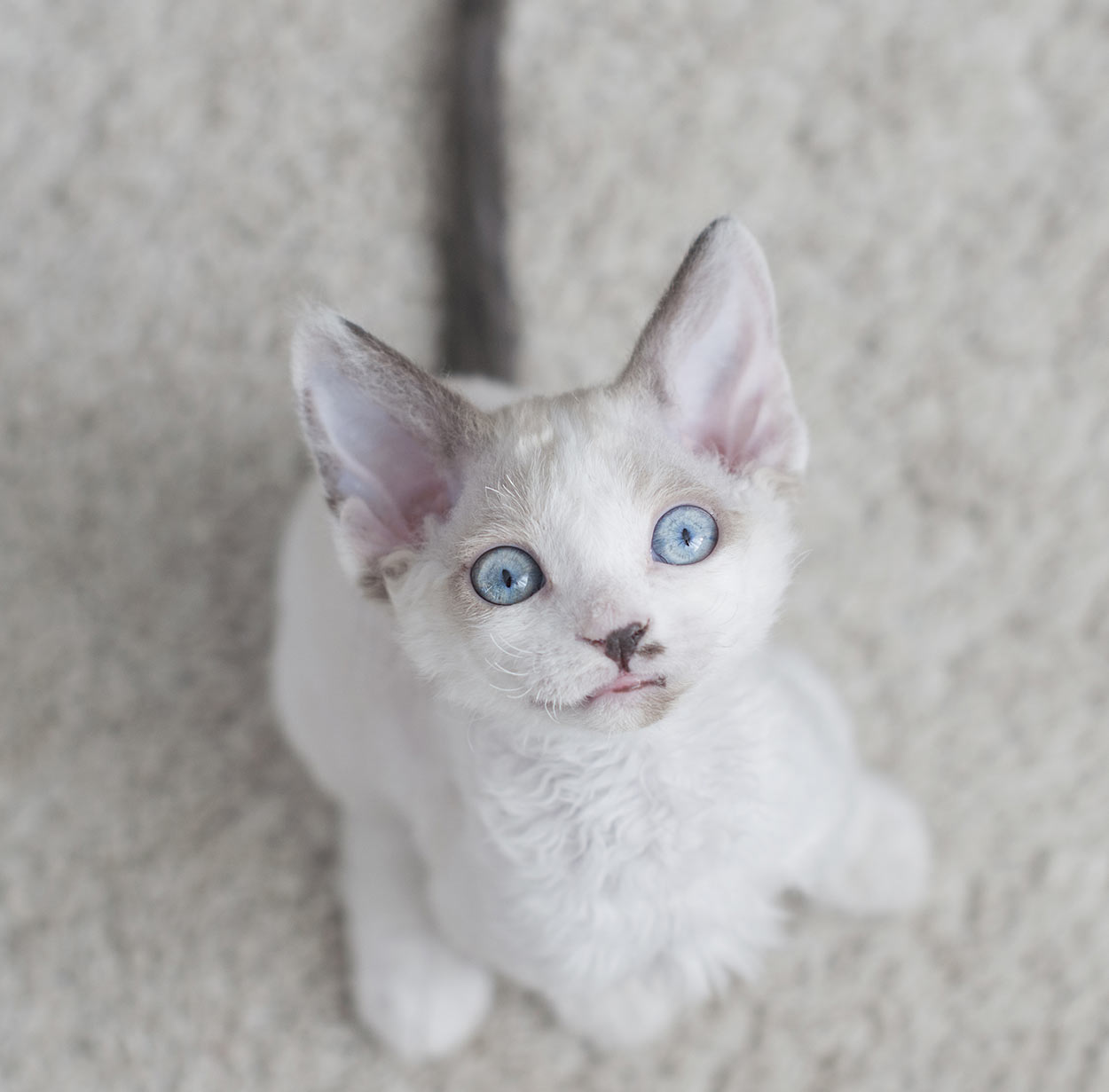 The Devon Rex is a breed known for its dog-like personality.
It's a social and outgoing cat that loves to be around people, it especially loves cuddling up and receiving physical affection from its owners.
The Devon Rex isn't vocal, like some of the other cats on this list, but does love to be around its family wherever they are, and may even follow you around the house or greet you at the door, entertaining itself but simply enjoying being close to you.
This cat is also very playful, and will love exploring your house, and finding different ways to amuse itself.
The Devon Rex is a great choice if you want a dog-like cat because you don't have the time for an actual dog, as it can keep itself happily busy whilst you're away, but still give you lots of attention and affection when you return.
#3 Ocicat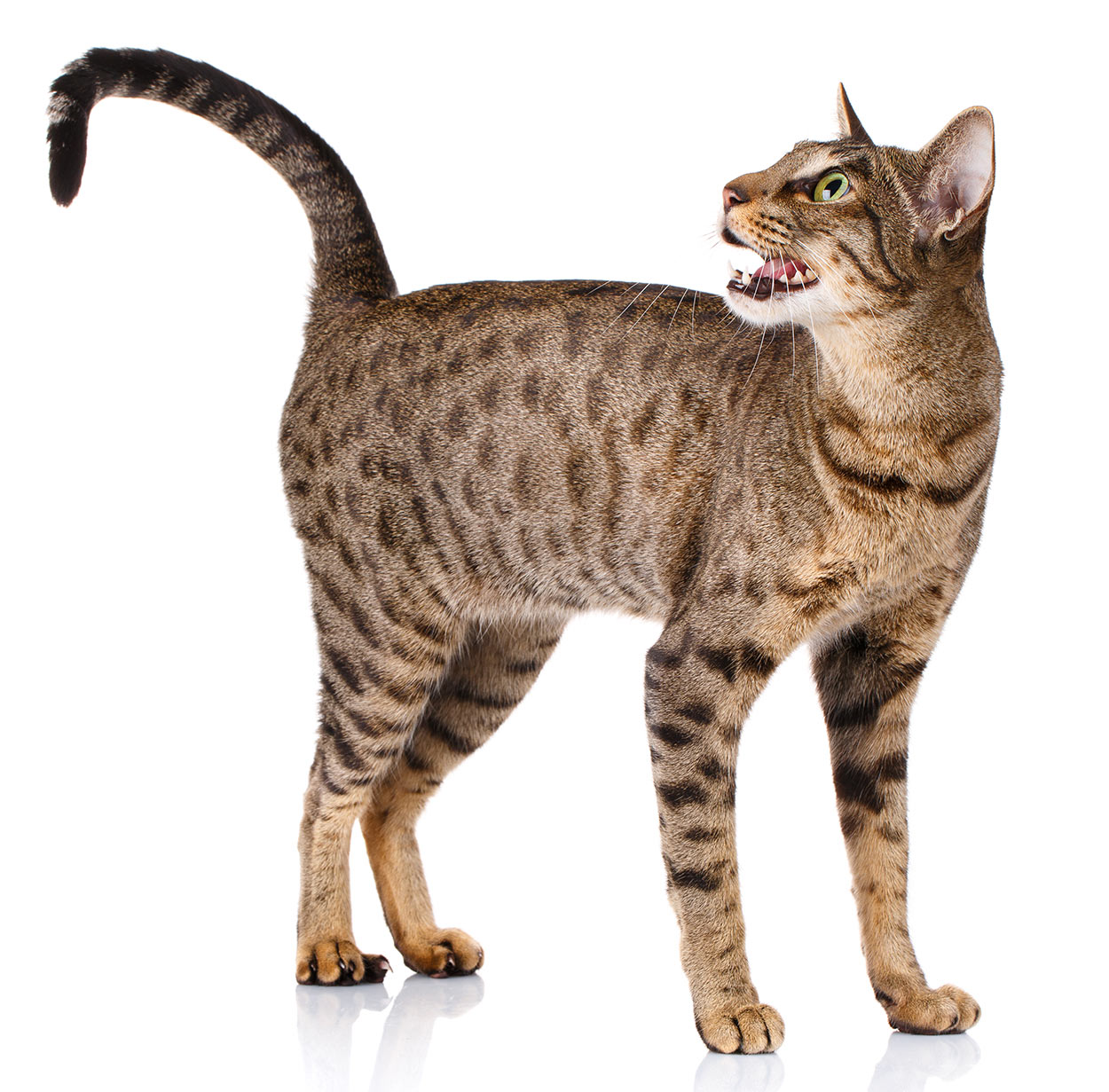 The Ocicat is a relatively recent breed of cat compared to some of the others on this list, but that doesn't make them any less of a perfect choice for someone looking at dog-like cat breeds.
If you're a fan of big dogs, you might want to consider an Ocicat.
These are a medium to large sized breed, depending on the parent cats, which makes them a similar size to lots of other slightly larger dog breeds.
Alongside this, Ocicats share many other qualities with dogs.
They're affectionate and loving, just like dogs – both love spending time with their owners and curling up when it's time to relax.
Ocicats are also an intelligent breed, which contributes to their dog-like nature.
They can be taught to recognise their names, learning to come and go at your command, and even other small tricks if you have the patience to teach them.
Ocicats are playful pets, that love interacting with their humans and having lots of toys to entertain themselves with.
Plus, these cats are great with other pets and children, meaning they can be a great family companion, just like family-oriented dogs.
Read our full breed review of the amazing Ocicat over here.
#2 Manx
Manx cats are probably best known for their stumpy tails, which make them look startlingly similar to dogs without tails!
Manx cats come high on our list because their personalities are also remarkably similar to that of a dog!
The Manx is a playful, fun breed that loves attention and will quickly learn to play games with you, even something like fetch!
The Manx breed also gets on really well with other pets, especially dogs, reinforcing it's dog-like nature!
If you have other dogs, and love them but want to try getting a cat too, a Manx is a great breed to consider, as it will fit right in!
Even though Manx cats can be full of energy, they're also happy to curl up and cuddle their owners, just like dogs are after all their playing has tired them out!
If the Manx sounds like your favorite of our dog-like cat breeds, get fully informed about them (and some of the health issues they face) over here.
#1 Abyssinian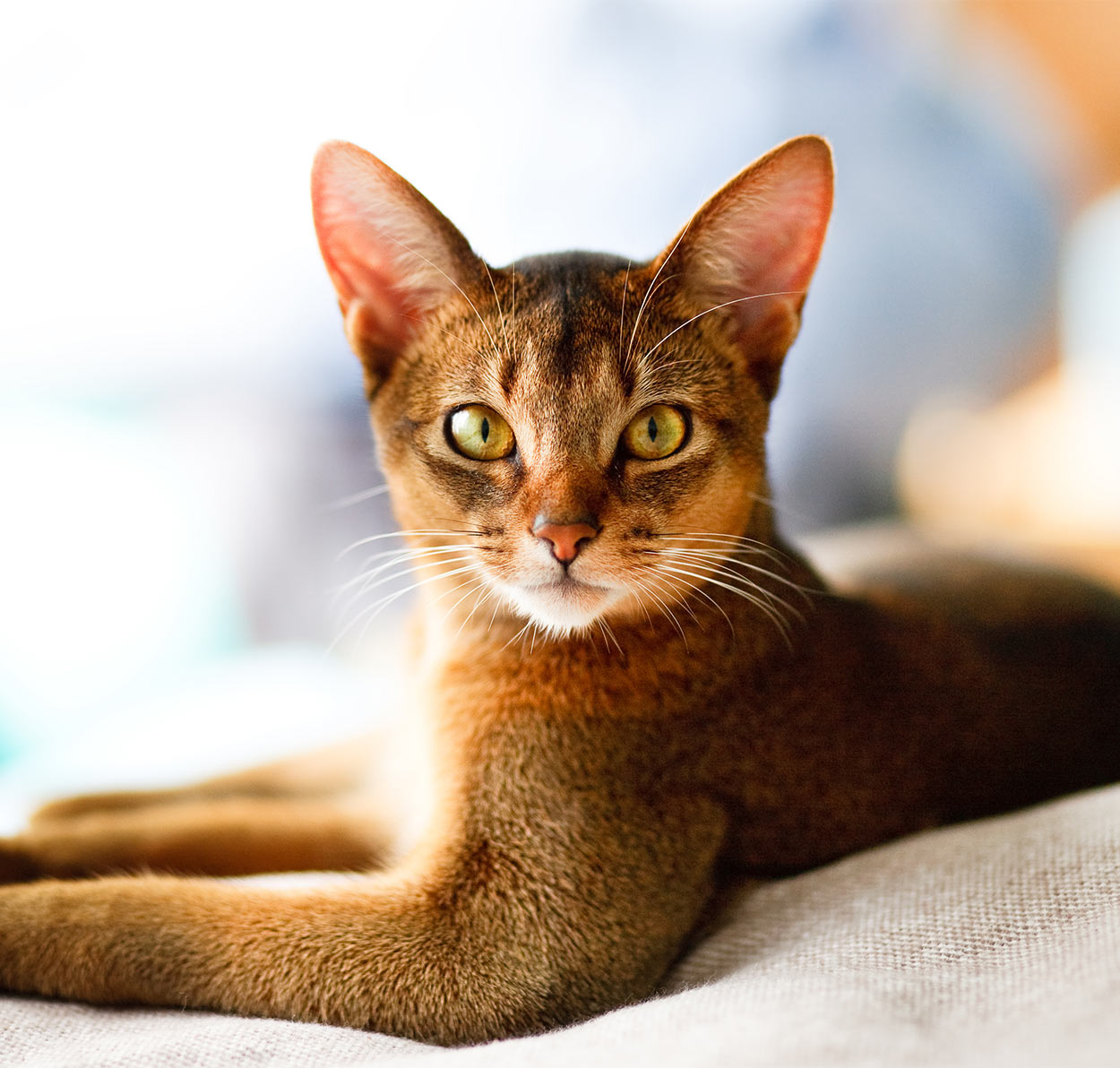 Abyssinian cats are a beautiful breed that do look very feline, however, their personalities make them a great choice for dog lovers.
Abyssinians are very athletic cats that love to be active.
They're very social and love spending time with their families, but they're also extremely playful, which means they love to interact with their owners through different games.
Abyssinians are known to follow their owners around the house, just like many dogs do – they love to be involved in whatever activities are going on around them!
However, they still have some independence and can amuse themselves for hours on end, meaning they're a great choice for people who don't have the time to devote to a dog, but still want a pet that they can interact with, even if they need to leave a pet home alone at times.
These qualities put Abyssinians at the top of the dog-like cat breeds we've found!
For more information, we've written all about them here.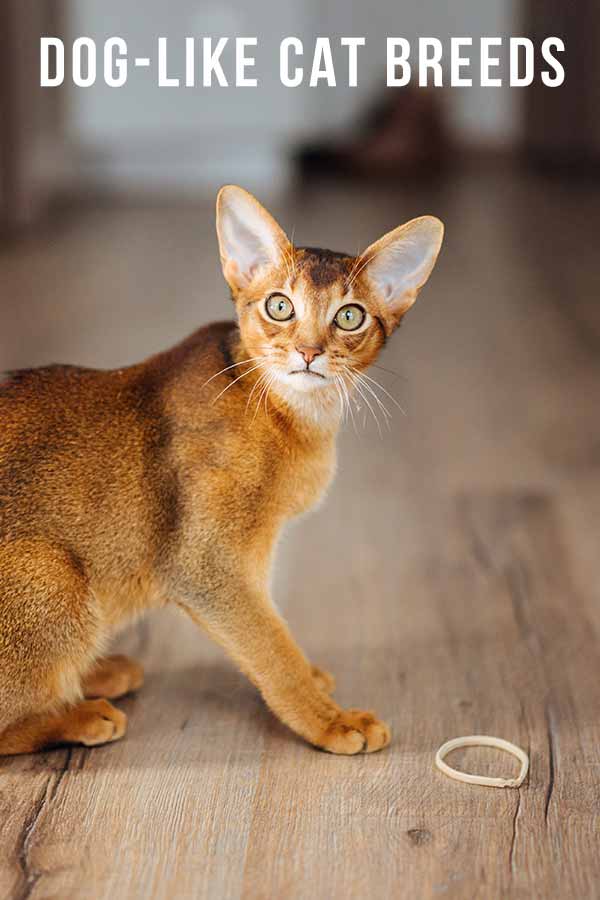 Is a dog-like cat right for me?
One of the biggest reasons that people research dog-like cat breeds is that they're worried about the time needed for a dog.
However, it's important to remember that a cat is not a light commitment to take on either.
Cats need to be fed regularly and benefit from interaction and affection to keep them happy – especially the active and sociable breeds which most resemble dogs.
They also need to have space to roam around, or they might get unhappy being cooped up.
Cat's can be house trained if you live in an industrial or urban area and are worried about it getting hurt by a car outside, however you will need to have time to clean their litter tray.
It's also important to remember that the cats mentioned in this article will still have some feline traits alongside their dog-like qualities, but this doesn't make them any less amazing as a pet!
Do you have cats that act like dogs?
If your cat ever does anything that reminds you of a dog, feel free to share it with us in the comments!
We'd love to hear about your experiences with the breeds we've mentioned in this article!