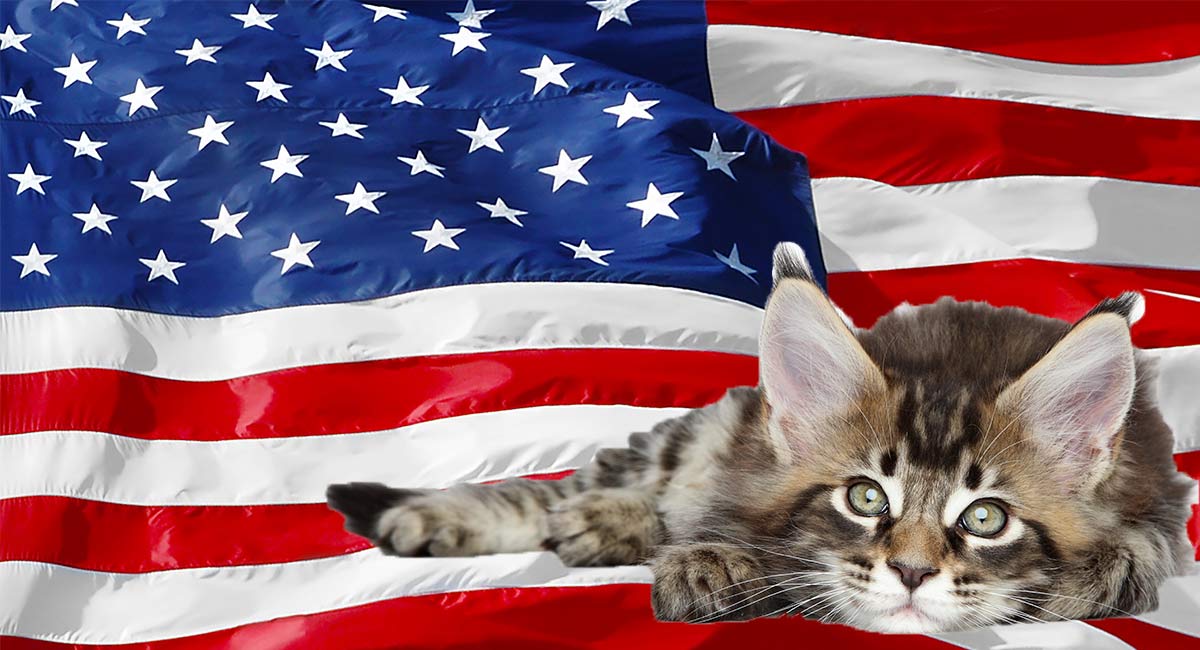 American cat breeds come in lots of shapes and sizes.
From the classic American Shorthair to the massive Maine Coon.
But how well do you know these cute kitties?
And which one is the right pet choice for you and your family?
American Cat Breeds
| | | |
| --- | --- | --- |
| American Bobtail | American Bombay | American Curl |
| American Shorthair | American Wirehair | Balinese |
| Bengal | Exotic Shorthair | Maine Coon |
| Pixie Bob | Ragdoll | Selkirk Rex |
We'll take a closer look at these All American Cat Breeds below. Finding out what makes each and every one of them great.
Cats in America
The American Cat Fanciers Association (ACFA)  – one of the most inclusive breed registries in the country – currently recognizes 54 purebred cat breeds.
Wow!
That's a lot of different cat breeds for a country that isn't yet 250 years old!
Of course, many of these recognized purebred cat breeds hail from far more ancient parts of the planet than the United States.
So which of these 54 cat breeds can be considered American domestic cat breeds?
There are 13 breeds in this list that are considered American domestic cat breeds.
Meet the American cat breeds
First off, the ones with "American" in their names are easy ones: American Bobtail, American Bombay, American Curl, American Shorthair, American Wirehair.
Those were the easy ones.
What about the American cat breeds whose names don't instantly give their birth country away?
Here, we can look for the word "domestic," which gives us the domestic shorthair/longhair.
Are there any more American cat breeds we can call our own?
The happy answer is YES. Now we look for other clues in the names.
For example, the Maine Coon Cat hails from (no surprise here) the great state of Maine.
The Selkirk Rex (aka the poodle cat) gave researchers a good run-around before they traced this new breed's lineage back to a litter of five kittens born in Montana.
The Ragdoll cat breed is California born and bred. The Pixiebob comes from Washington State.
The Balinese, despite its misleading moniker, represents a joint venture between New York and California. The Bengal is also from California.
And the Exotic Shorthair cat was founded in Washington State and Delaware.
So now let's take a closer look at each one of these fabulous American cat breeds individually!
American Bobtail
The American bobtail cat is actually quite a newly recognized breed of American cat!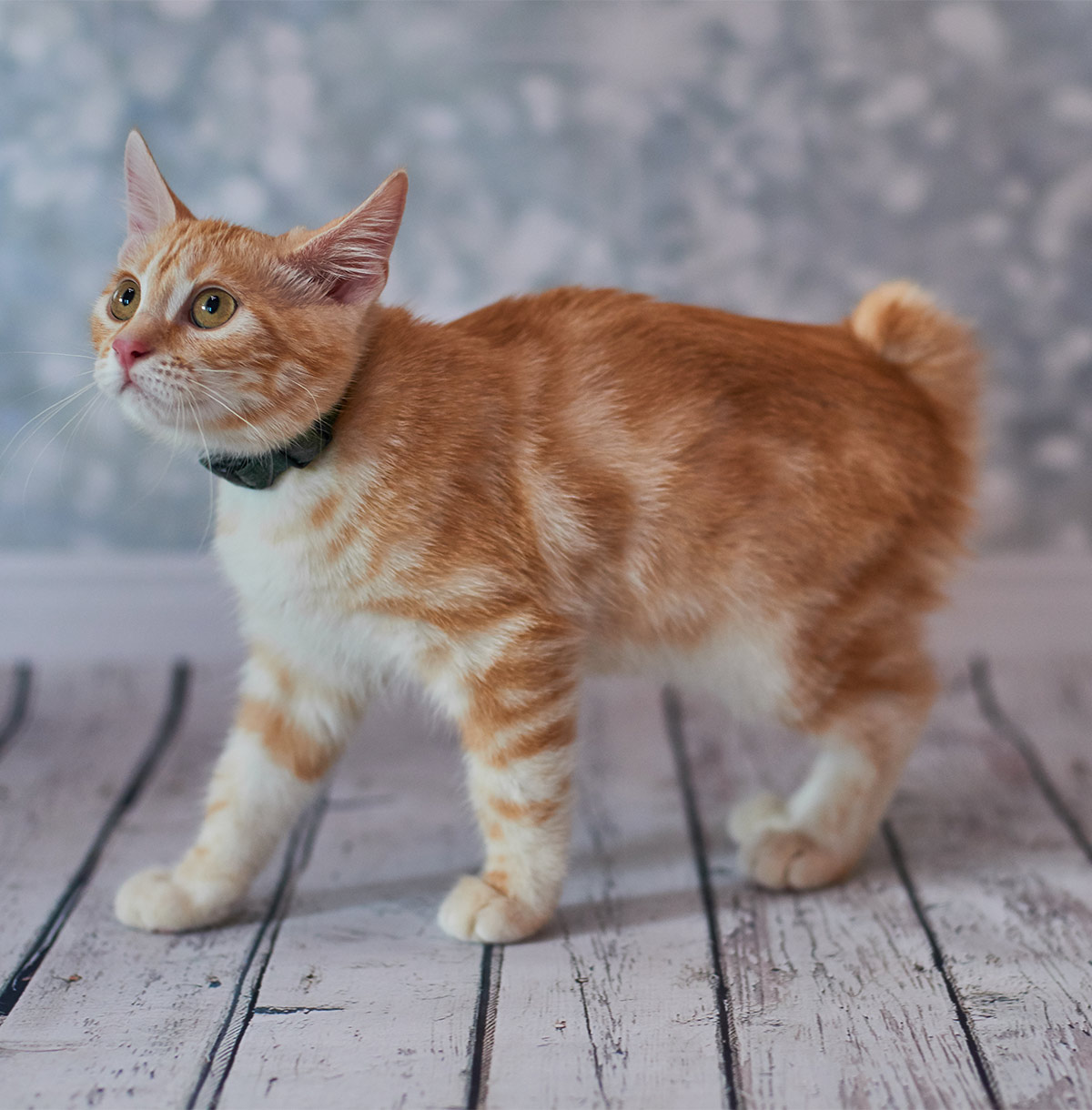 This medium-sized cat has a vastly shortened tail from what most cats are born with.
This is mostly due to a natural genetic trait, although breeders have since selected for cats with shorter tails to maintain the bobtail look.
It is worth noting that some fans call these smart, playful and creative cats "Houdini cats" because they are so good at escaping.
These cats make for great family cats and are sometimes described as "dog-like" in their devotion to their family.
While a short tail can cause health issues in some cat breeds, the American bobtail thankfully has few known health concerns.
American Bombay
The American Bombay cat actually hails from Louisville, KY – not at all what this cat's name might suggest!
These cats are always all-black because their original breeder, Nikki Horner, wanted to produce a cat that looked like the miniature black jungle cat called a panther.
The American Bombay cat's personality is stellar, just like its distinctive purr.
These cats love to play and vocalize and interact and are great family cats.
Bombay cats have some health problems, most of which are related to having a flat face.
Sinus and respiratory issues, skull deformities, watery eyes and loud respiration are linked to flat-faced cat breeds.
Another health issue to watch for is diabetes, which these cats can be especially prone to developing.
American Curl
The American Curl cat is a really beautiful cat that hails from California.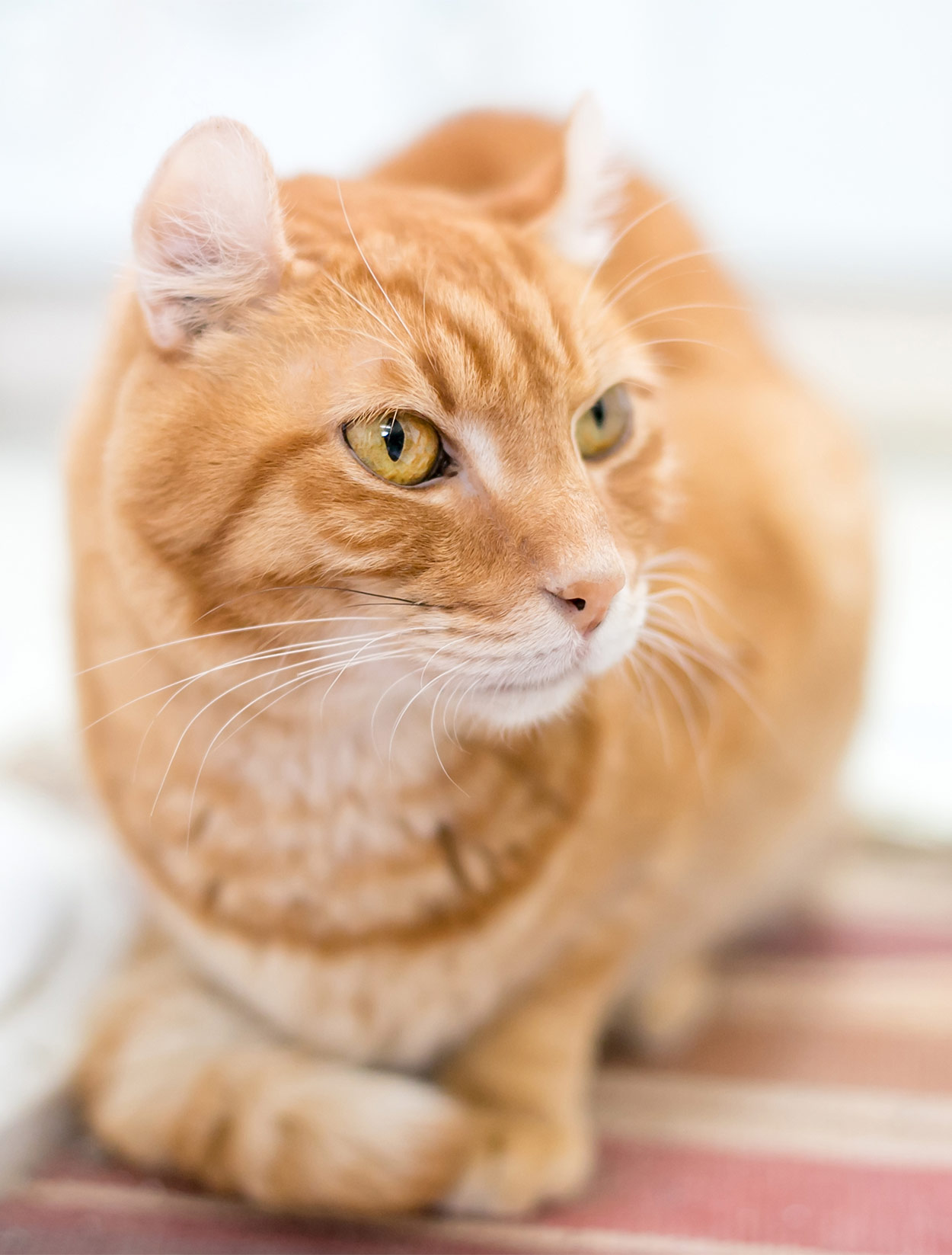 These small cats have distinctive curly ears and their fur can be either short or long.
Some breeders and fans call this cat "Peter Pan" because this breed never really grows up – they stay playful and engaging their whole lives.
The American Curl is generally an all-around healthy cat, and thankfully its curled ears are a natural genetic trait that don't cause any known health issues.
American Shorthair
The American Shorthair cat may be the most well-known representative of the American cat breeds.
Some breeders and fans even call them the "all-American cat breed!"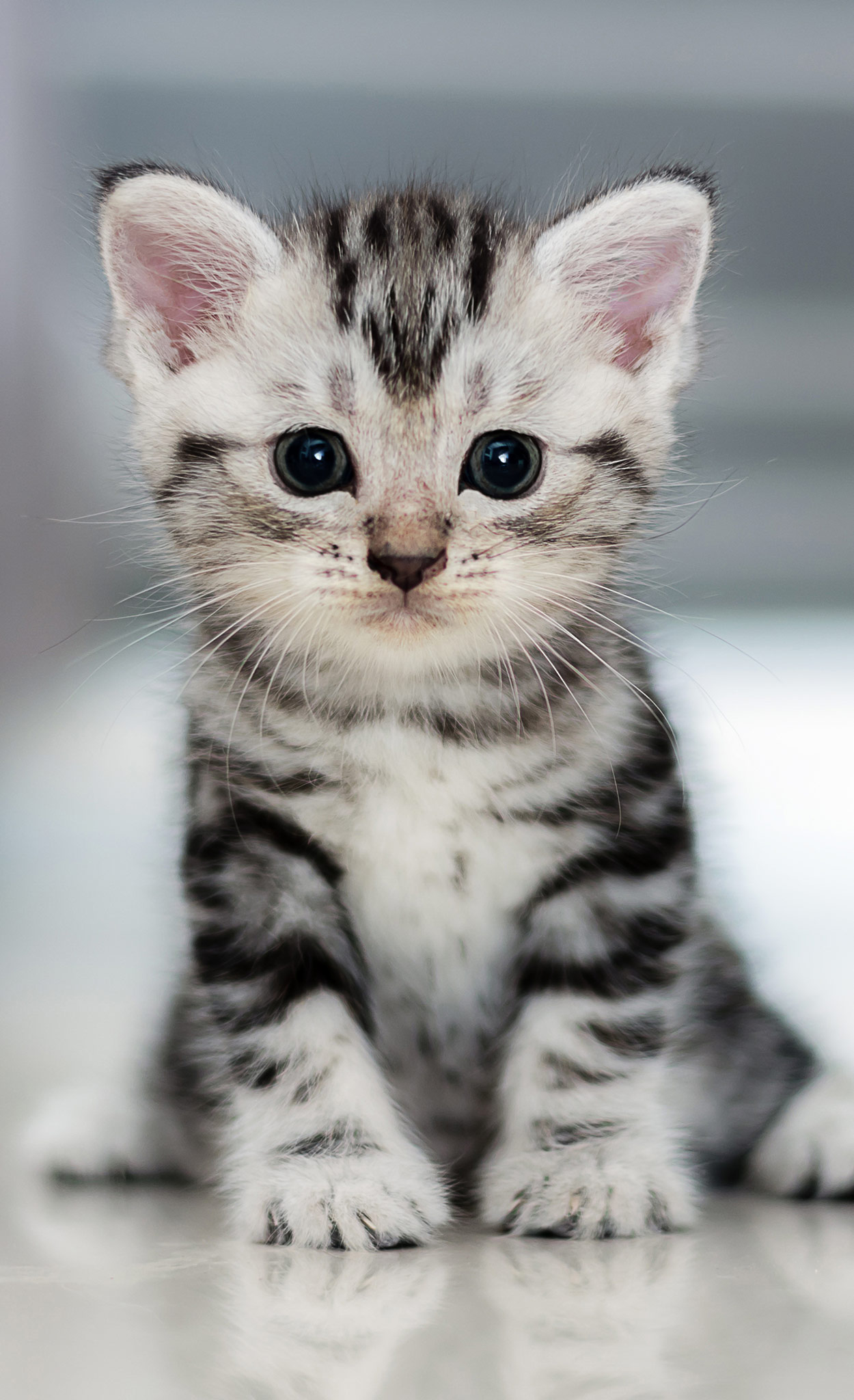 The American shorthair cat was actually the fifth purebred cat breed registered by the Cat Fanciers Association (CFA).
This is a medium-sized cat with an active and intelligent brain and a playful, family-friendly personality.
Health-wise, this cat is generally healthy, but can have a few heritable health issues, including hypothyroidism, cardiomyopathy, polycystic kidney disease and a tendency towards obesity.
American Wirehair
The American wirehair cat hails from the great state of New York.
Distinctive features of this medium-sized cat include a wiry coat that often looks like it is crimped or crinkled!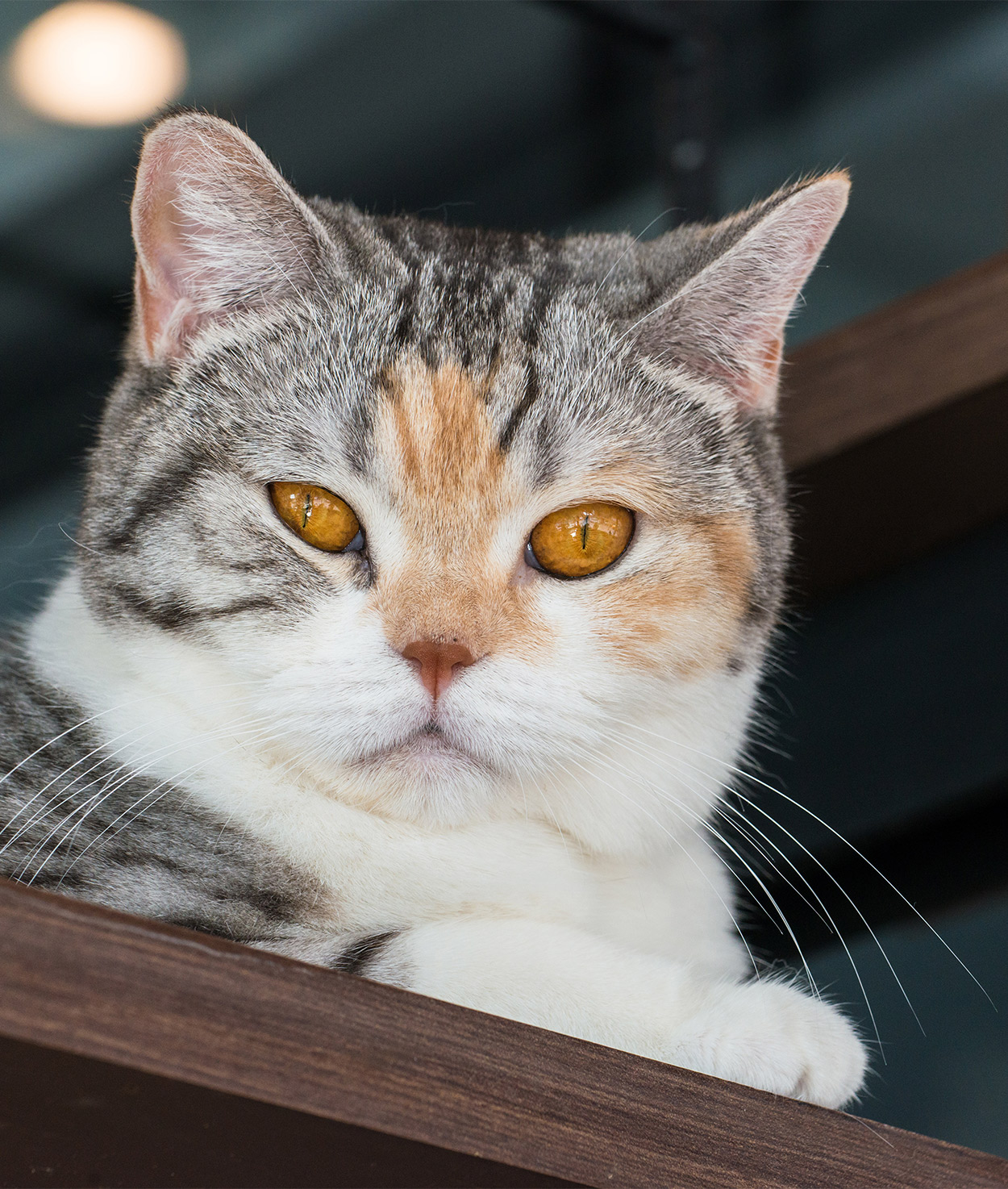 The American wirehair cat has a lovely personality and is a great all-around family cat.
Happily, the American wirehair really doesn't have any major heritable health issues to watch for.
The wirehair coat is a natural genetic trait that doesn't cause any health concerns, although it does need more frequent brushing because it is so thick.
Balinese
The Balinese cat  sure doesn't sound like it comes from America, but actually this cat arose out of a joint venture between a breeder in California and another breeder in New York.
This cat is considered a longhaired version of the traditional Siamese cat.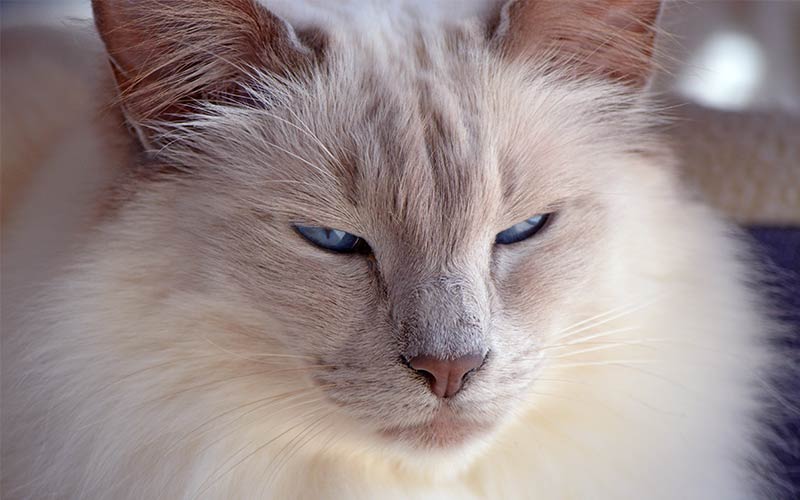 The name comes from the graceful way this cat moves, which is reminiscent of the graceful traditional dancers of Bali in Indonesia.
The Balinese cat is a medium-sized cat with a long, silky single coat of hair.
This cat has a wonderful personality and is very loving and affectionate and great for families.
The Balinese cat can struggle with some health issues, including bronchial and respiratory infections, hydrocephalus, myelin deficiency, hypertrophic cardiomyopathy, liver issues and over-grooming.
Bengal
The Bengal cat is a truly unique American cat. This cat breed arose almost by accident (although not quite).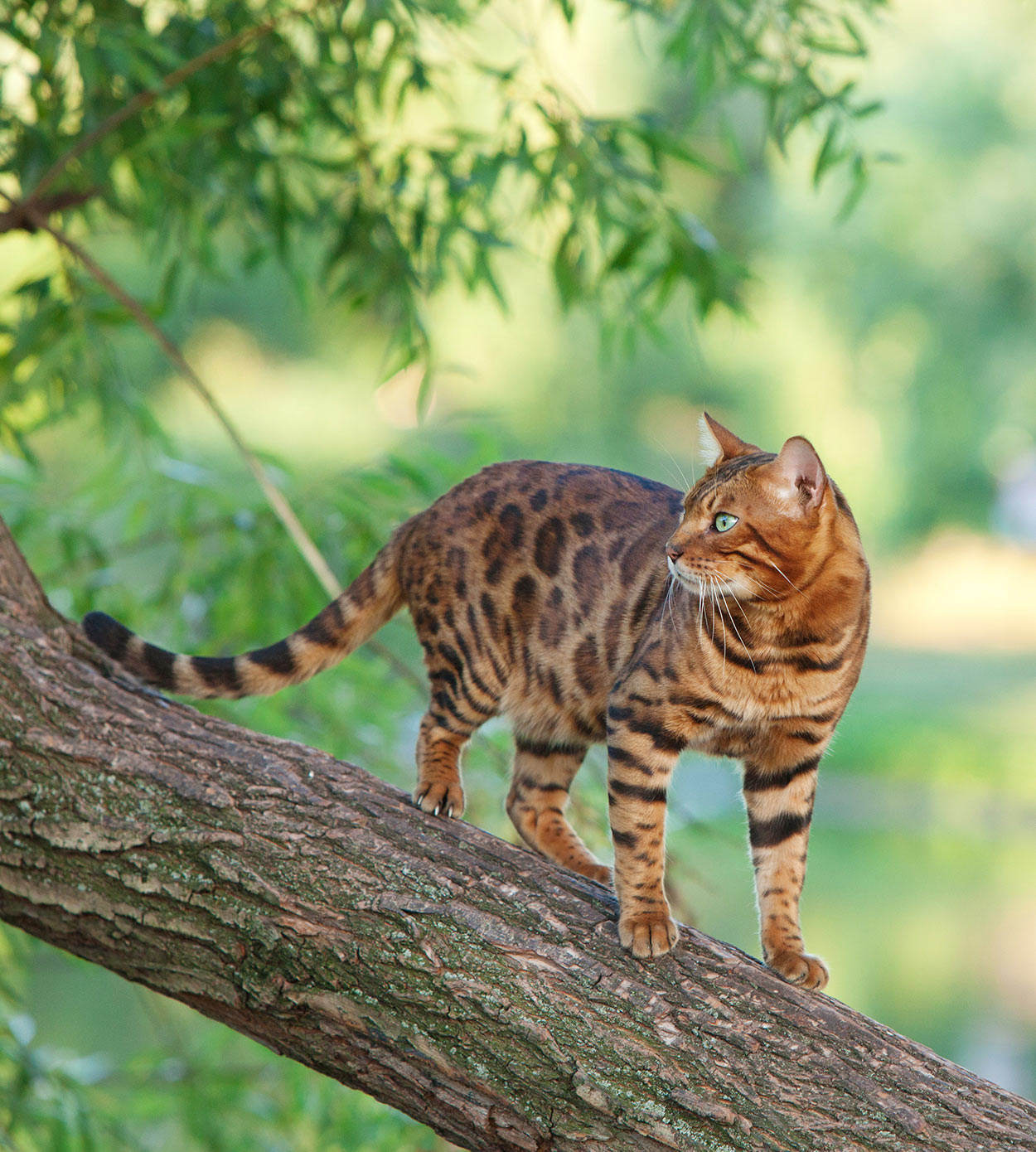 One veterinarian crossbred a wild Asian Leopard cat with a domestic cat.
He did this in hopes the Asian Leopard cat's natural immunity to feline leukemia would be passed along to the kittens (sadly, it wasn't).
Another cat lover acquired an Asian Leopard kitten, which was accidentally impregnated by her intact domestic cat, producing more Bengal kittens.
The kittens were so cute in both cases that the breed stuck and spread.
These medium-sized cats really do look like small leopards, with their spotted coats and sleek lines!
A Bengal cat isn't considered to be a true Bengal until it is four generations removed from it's closest Asian Leopard ancestor, which also means these cats are much easier to train and care for than earlier generation wild hybrids.
Only a true Bengal cat will make for a good family pet!
Bengal cats can develop certain known health issues, including hypertrophic cardiomyopathy, hip dysplasia, patellar luxation, Erythrocyte Pyruvate Kinase deficiency (a blood disorder) and progressive retinal atrophy.
Domestic shorthair/longhair
The domestic shorthair/longhair cat is so well-known and popular most fans don't realize it isn't an official cat breed at all.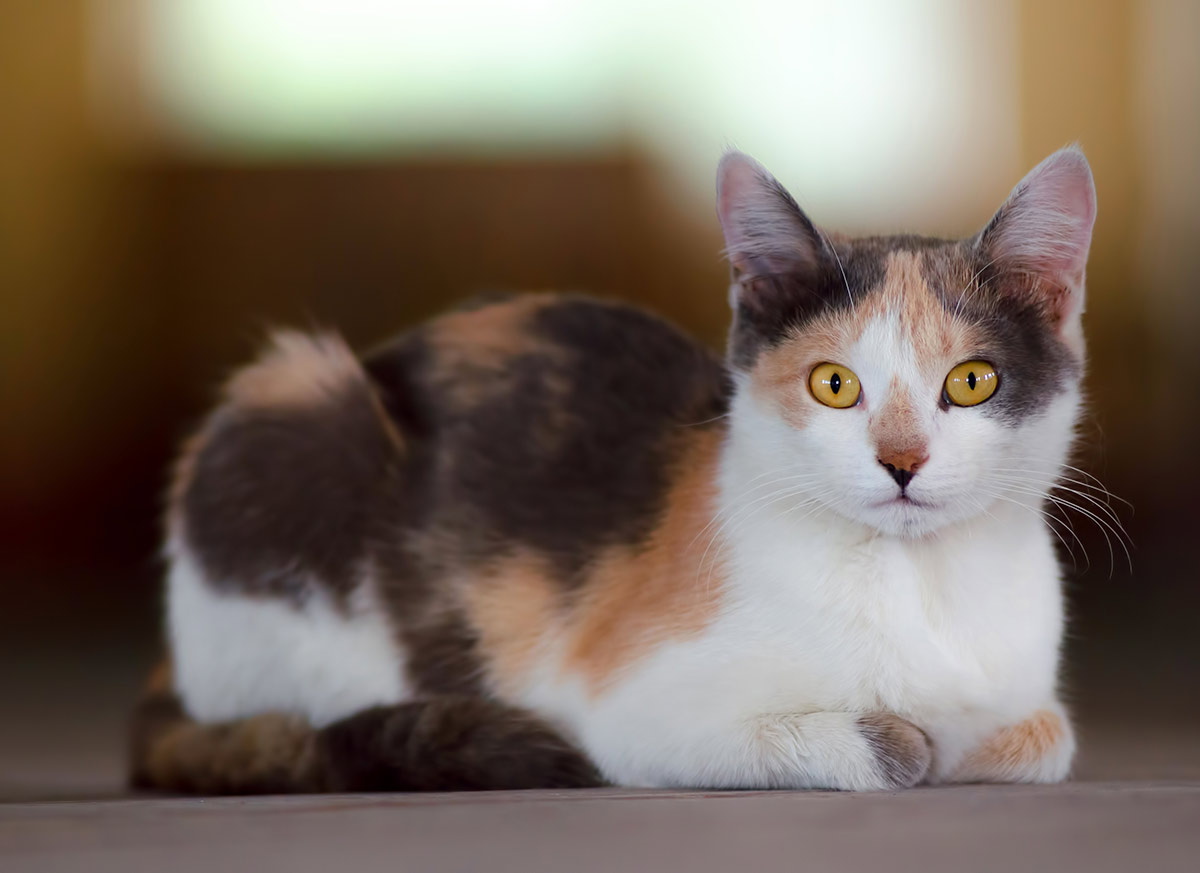 In fact, this cat comes closer to a feline version of that oh-so-popular pet dog, the "mutt!"
Essentially, this cat could have several cat breeds influencing any given kitten.
This means this cat can sometimes look quite a bit like a registered purebred breed, and only a genetic test can truly determine the difference.
It is estimated that the domestic shorthair/longhair cat accounts for as many as 95 percent of pet cats in America today.
Because of their diverse genetic lineage, these cats can vary quite a bit in personality and temperament as well as health issues.
Exotic Shorthair
The cat breed known as the Exotic shorthair cat only first arose in the 1950's.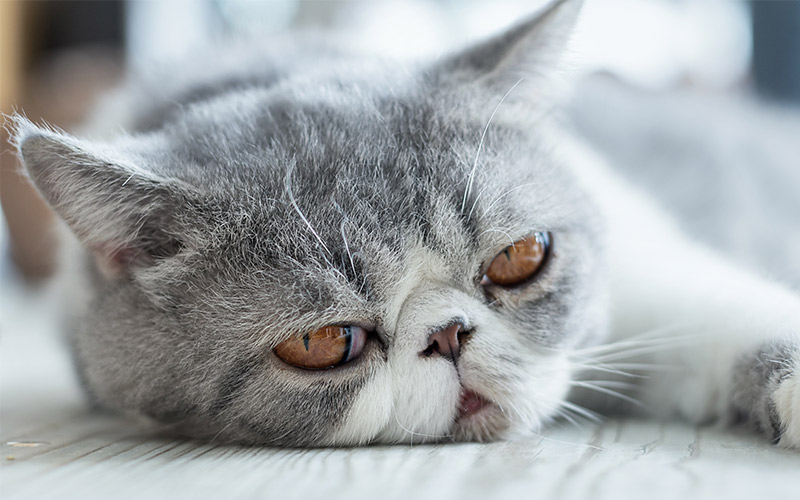 Breeders in Washington and Delaware decided to crossbreed American shorthair cats with Persian cats.
What they got was different than what they expected, but the new breed still stuck!
The Exotic shorthair cat can also occasionally come out as an Exotic longhair cat, but this is quite rare.
Sometimes this breed is called the "teddy bear" cat because it is so fluffy and cuddly. This is a great choice for a family cat!
The Exotic shorthair cat has several known health issues, including some associated with being a flat-faced breed. The most serious is called Brachycephalic Respiratory (Airway) Syndrome, or BAS.
Another issue is called Calcium Oxalate Urolithiasis, which can cause dangerous blockages in the urinary passages. This cat breed is also vulnerable to polycystic kidney disease.
Maine Coon
The Maine Coon cat is definitely the biggest of all the big American cat breed contenders.
These cats can weigh up to 20 pounds or more!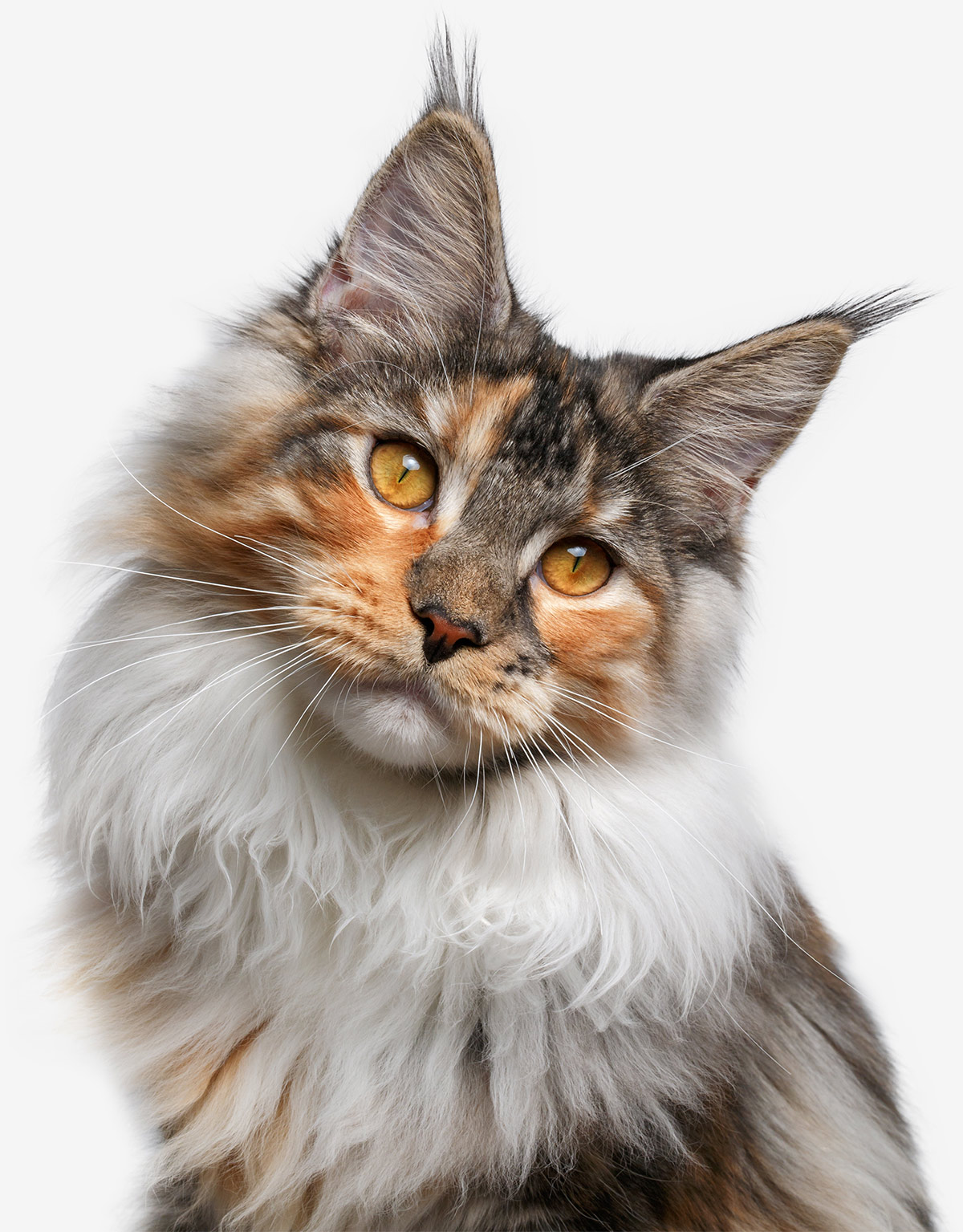 This American cat is often described as "dog-like" in their needs for companionship and affection. They are great family cats and are very good with kids.
One big issue for these sizeable felines is hip and joint issues.
Hip dysplasia (joint malformation), the genetic condition spinal muscular atrophy, and cardiomyopathy (a life-threatening heart condition) are also particular health concerns for this cat breed.
Pixiebob
The Pixiebob cat got its start in Washington state.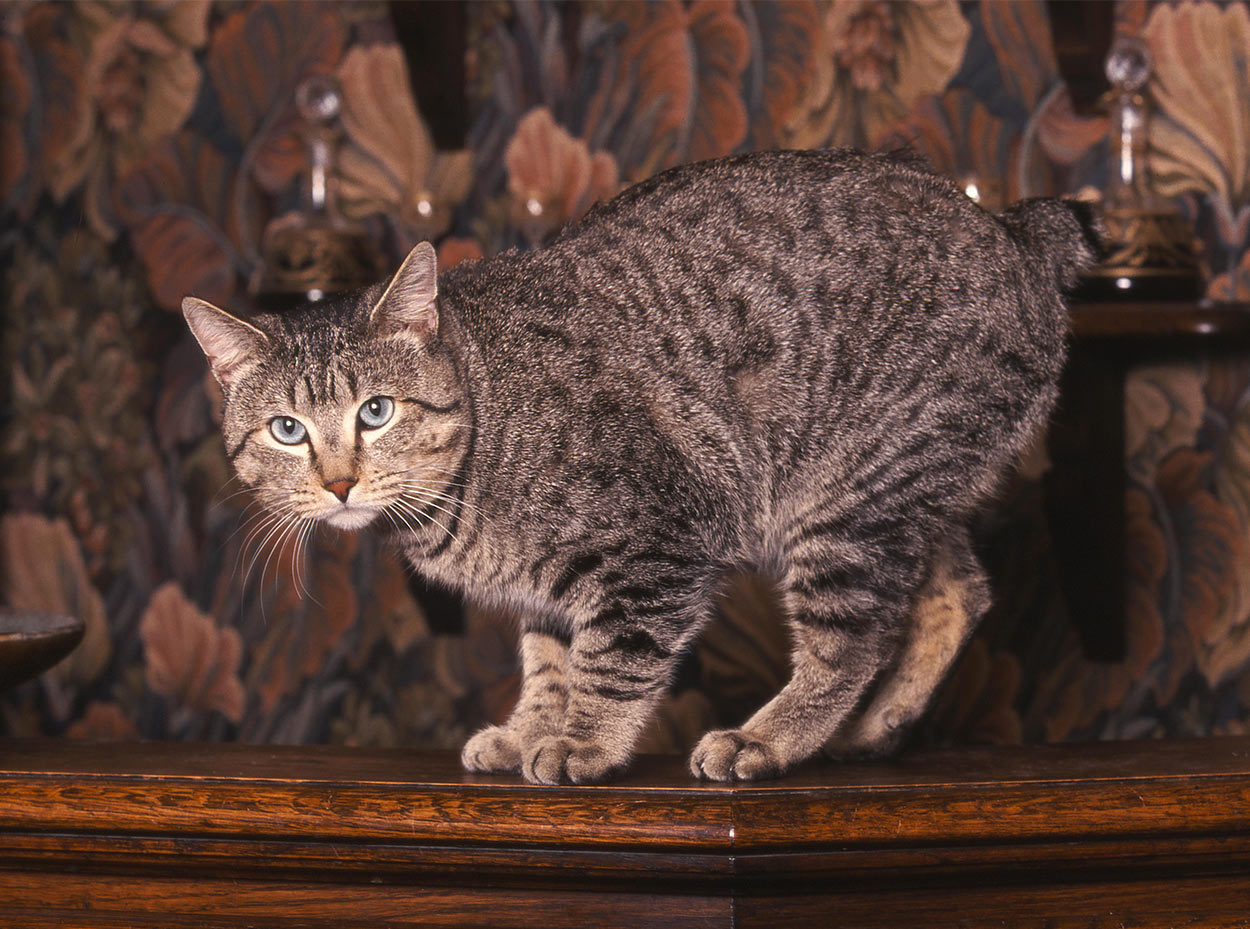 Initially, this cat looked so much like a wild bobcat many people thought it had bobcat genes.
Subsequent genetic studies proved the Pixiebob doesn't have any bobcat or other wild cat genes.
This is another cat breed often described as "dog-like" in its personality, temperament and habits. The Pixiebob can actually make a great "watchdog" and is a great pick for families.
This is a medium-large cat that can have polydactyly (extra toes). Their tail is shorter than average, but this is a natural trait.
However, even though the short tail is naturally-occurring, it can still cause spinal issues such as spina bifida in this cat breed.
Other issues associated with tailless cat breeds include incontinence, arthritis and mega-colon.
Ragdoll
The Ragdoll cat was first developed in California and was recognized as a purebred cat breed less than 20 years ago.
But with a cat this adorable, it is no surprise the new breed became popular so quickly.
This cat is both independent and affectionate. The playful kittens grow up to be relaxed, laid-back and calm adults that make great family cats.
The rumor is that this cat breed got its name because it likes to flop over like a ragdoll when you pick it up!
The Ragdoll cat's appearance is nothing short of striking, from overall big size to big blue oval eyes to the silkiest, softest, fluffy white fur.
Ragdoll cats can suffer from certain known health issues, including hypertrophic cardiomyopathy, bladder stones, and feline infectious peritonitis.
Selkirk Rex
The Selkirk Rex cat is a cat breed that, once seen, isn't easily forgotten!
This cat looks like nothing less than a wonderful, woolly feline sheep, and is sometimes nicknamed the "poodle cat" for this same reason.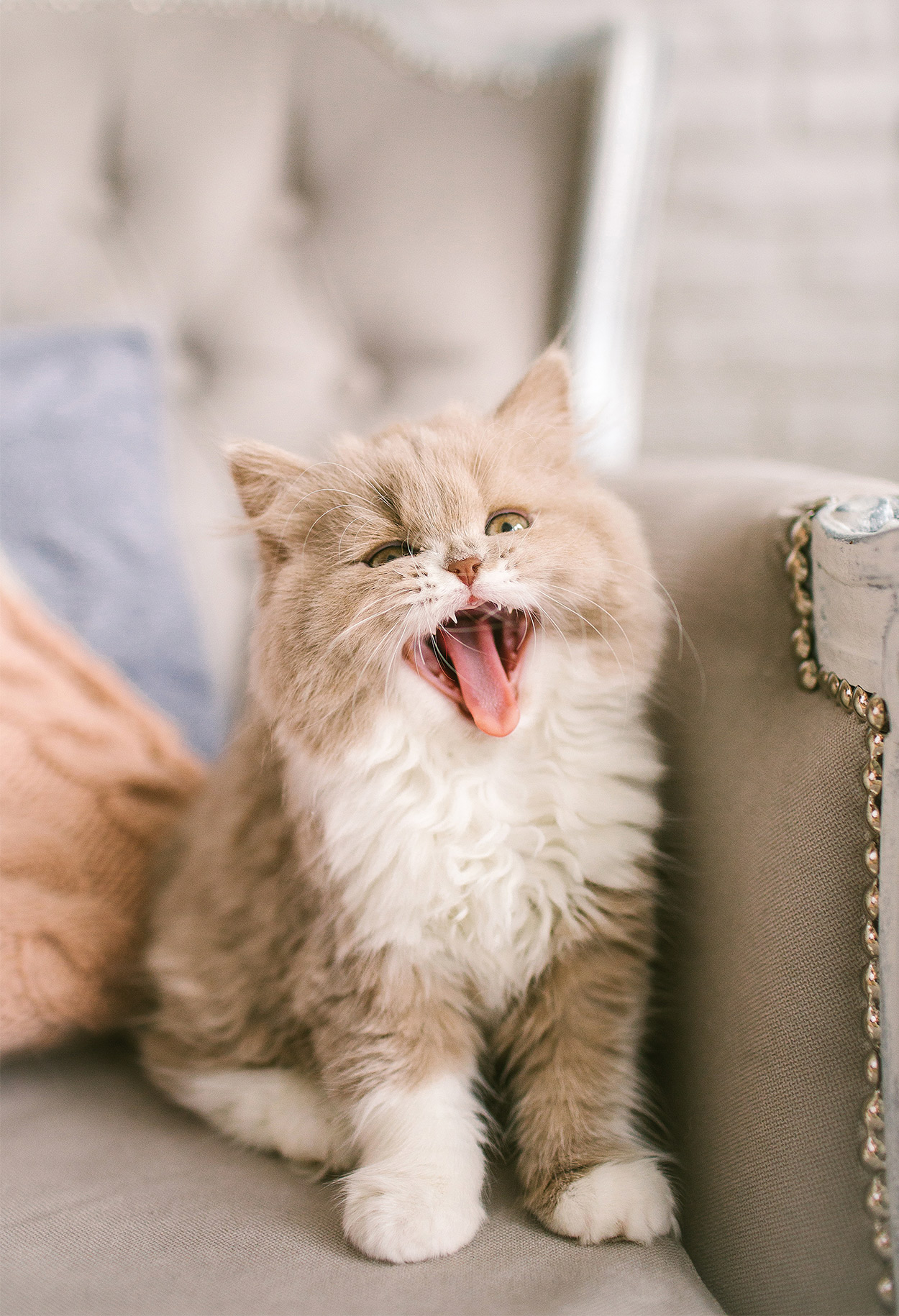 This medium-large cat first appeared in rural Montana.
The breed was developed from a rescued kitten with curly, kinked hair who was bred with a Persian cat, producing kittens with the same soft, wavy hair coat which can be either short or long.
On rare occasions, a Selkirk Rex kitten may also be born with traditional straight hair.
The Selkirk Rex makes a great family pet, with its calm and easygoing personality. This breed has an overall sweet temperament and loves to cuddle.
The Selkirk Rex does have certain known health issues, including vulnerability to polycystic kidney disease, hypertrophic cardiomyopathy and hip dysplasia.
American cat breeds
America sure can take the credit for a wonderful array of uniquely smart, beautiful and loving cat breeds!
Even more wonderful is that each of these American cat breeds can make for a loving family cat.
If you think one of them could be the pet for you, be sure to follow the link to our complete breed review.
There you'll find lots more information about their history, temperament, and how to find healthy kittens.
Do you have a favorite amongst these American cat breeds?
Domesticating cats is thought to have first begun about 12,000 years ago!
In fact, it appears that all domestic cat ancestry roads lead back to the Near Eastern or African wildcat, Felis sylvestris lybica, which literally translates to mean "cat of the woods."
In other words, we have this compact and attractive early wildcat to thank for all the wonderful domestic cats we have in America as well as the great variety of pet cats living across the world today!
So which one is your favorite?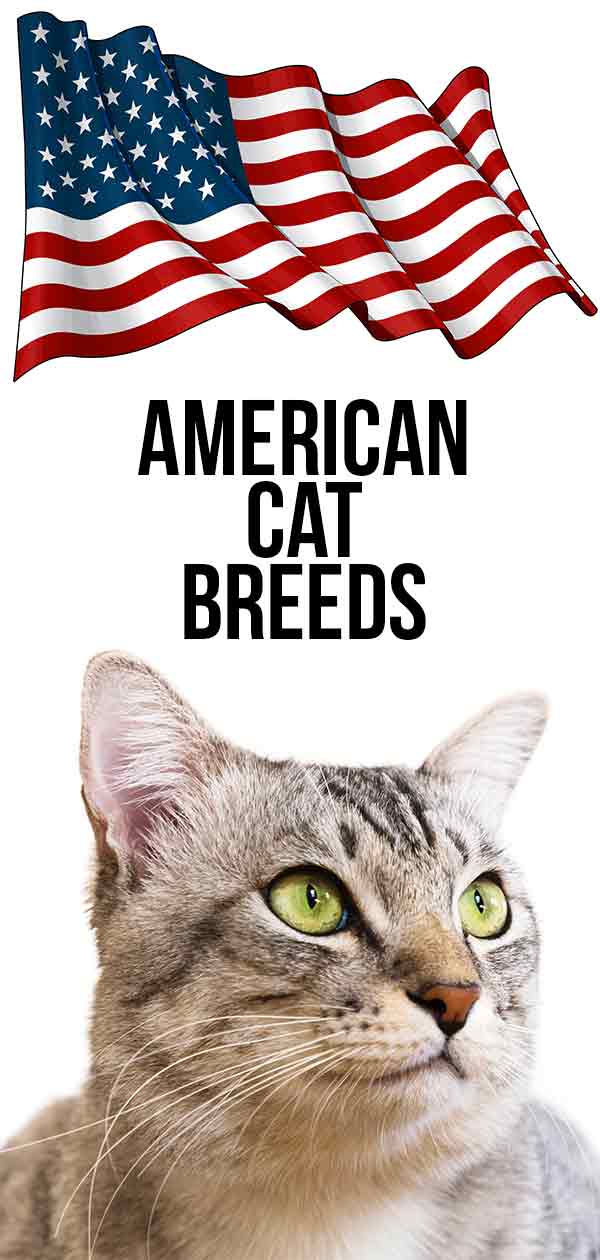 Sources
Lipinski, M., et al, "The Ascent of Cat Breeds: Genetic Evaluations of Breeds and Worldwide Random Bred Populations," Genomics, 2008.
Grimm, D., "Ancient Egyptians may have given cats the personality to conquer the world," Science, 2017.
Filler, S., et al, "Selkirk Rex: morphological and genetic characterization of a new cat breed," Journal of Heredity/National Institutes of Health, 2012.
Zax, D., "A Brief History of House Cats," Smithsonian, 2007.
Plewacki, G., et al, "What is a hybrid cat and do they make good pets?," The Wildcat Sanctuary, 2018.